Artist:
Sally
Circle Size:

Approach Rate:

Title:
Remind
HP Drain:

Star Difficulty:

(6.01)
Creator:
Reya
Accuracy:

Length:
5:20 (5:19 drain)
Source:
東方神霊廟 ~ Ten Desires.
Genre:
Video Game (Japanese)
BPM:
270
Tags:
chata yuyuko saigyouji shinreibyou ten desires night sakura of dead spirits c80 zun guitar bass programming mix wani 東方project touhou
User Rating:
Success Rate:
Points of Failure:


(graph is accumulative, based on % at fail/retry)

8.7% (3069 of 35343 plays)

Submitted:
Ranked:
Sep 7, 2016
Nov 4, 2017
Rating Spread:

Favourited 110 times in total

Users that love this map: AdveNt, NeilPerry, waaiiru, blednak, PandaHero, q566978, YoonA-, Kaine, -Unlimit-, Enon, Kami[Yama]san, moph, tegyuma, philliphoang, Note, Sheba, Snow--, K2O, Frolie, _Degenerate and many more!
Options:
Modding / Discussion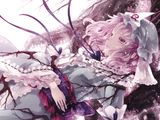 Remind me later.
Metadata:
http://sally.dojin.com/SA-001.html
___________________________
Sorry for a pretty old map.
Pray is in the lead! ()
Score
103,874,869 (96.65%)
Max Combo
2297
300 / 100 / 50
1322 / 70 / 0
Misses
0
Geki (Elite Beat!)
280
Katu (Beat!)
57
Mods
HD,HR
Top 50 Scoreboard
| | Rank | Score | Accuracy | Player | Max Combo | 300 / 100 / 50 | Geki | Katu | Misses | Mods | |
| --- | --- | --- | --- | --- | --- | --- | --- | --- | --- | --- | --- |
| #1 | | 103,874,869 | 96.65% | Pray | 2297 | 1322&nbsp&nbsp/ 70 / 0 | 280 | 57 | 0 | HD,HR | Report |
| #2 | | 101,995,478 | 99.81% | Enns | 2309 | 1388&nbsp&nbsp/ 4 / 0 | 333 | 4 | 0 | HD | Report |
| #3 | | 96,359,660 | 99.90% | Yaong | 2309 | 1390&nbsp&nbsp/ 2 / 0 | 335 | 2 | 0 | None | Report |
| #4 | | 95,793,350 | 99.28% | SadnessWillSear | 2308 | 1377&nbsp&nbsp/ 15 / 0 | 325 | 12 | 0 | None | Report |
| #5 | | 95,789,630 | 99.43% | Neliel | 2308 | 1380&nbsp&nbsp/ 12 / 0 | 327 | 10 | 0 | None | Report |
| #6 | | 95,618,000 | 99.28% | CatBagasm | 2309 | 1377&nbsp&nbsp/ 15 / 0 | 325 | 12 | 0 | None | Report |
| #7 | | 95,585,600 | 99.28% | La Valse | 2303 | 1377&nbsp&nbsp/ 15 / 0 | 323 | 14 | 0 | None | Report |
| #8 | | 94,992,340 | 98.84% | Dustice | 2308 | 1368&nbsp&nbsp/ 23 / 1 | 316 | 20 | 0 | None | Report |
| #9 | | 94,741,300 | 98.56% | Yumia | 2305 | 1362&nbsp&nbsp/ 30 / 0 | 310 | 27 | 0 | None | Report |
| #10 | | 94,389,370 | 97.56% | Sheba | 2306 | 1341&nbsp&nbsp/ 51 / 0 | 292 | 45 | 0 | None | Report |
| #11 | | 94,251,740 | 99.26% | Duftende Pizza | 2292 | 1377&nbsp&nbsp/ 14 / 0 | 322 | 14 | 1 | None | Report |
| #12 | | 93,368,140 | 99.14% | GiraffekNuL | 2283 | 1375&nbsp&nbsp/ 15 / 0 | 322 | 14 | 2 | None | Report |
| #13 | | 93,262,040 | 98.99% | Kyoushouryuu | 2281 | 1372&nbsp&nbsp/ 18 / 0 | 317 | 18 | 2 | None | Report |
| #14 | | 92,636,860 | 96.79% | Cheese Kai | 2291 | 1325&nbsp&nbsp/ 67 / 0 | 279 | 58 | 0 | None | Report |
| #15 | | 92,625,760 | 98.30% | MrPotato | 2281 | 1357&nbsp&nbsp/ 34 / 0 | 310 | 26 | 1 | None | Report |
| #16 | | 92,456,440 | 97.70% | N2U | 2286 | 1344&nbsp&nbsp/ 48 / 0 | 295 | 42 | 0 | None | Report |
| #17 | | 92,182,950 | 95.88% | Epikem | 2300 | 1306&nbsp&nbsp/ 86 / 0 | 264 | 73 | 0 | None | Report |
| #18 | | 91,342,610 | 97.39% | _verto_ | 2277 | 1338&nbsp&nbsp/ 53 / 0 | 292 | 44 | 1 | None | Report |
| #19 | | 90,103,817 | 98.75% | DuNai | 2179 | 1367&nbsp&nbsp/ 23 / 0 | 312 | 23 | 2 | HR | Report |
| #20 | | 89,828,800 | 99.45% | Lyra | 2234 | 1381&nbsp&nbsp/ 10 / 0 | 326 | 10 | 1 | None | Report |
| #21 | | 85,623,840 | 98.92% | conradmittn | 2186 | 1371&nbsp&nbsp/ 18 / 0 | 318 | 17 | 3 | None | Report |
| #22 | | 84,996,473 | 97.68% | Haganenno | 2129 | 1344&nbsp&nbsp/ 47 / 0 | 295 | 41 | 1 | HD | Report |
| #23 | | 84,875,100 | 96.25% | Josh123uaJ | 2198 | 1314&nbsp&nbsp/ 77 / 1 | 270 | 66 | 0 | None | Report |
| #24 | | 84,177,560 | 96.86% | Fear Kubrick | 2187 | 1328&nbsp&nbsp/ 61 / 0 | 288 | 47 | 3 | None | Report |
| #25 | | 79,945,590 | 98.30% | Raindrop | 2119 | 1359&nbsp&nbsp/ 28 / 0 | 309 | 24 | 5 | None | Report |
| #26 | | 77,392,190 | 99.11% | FeriOP | 2071 | 1374&nbsp&nbsp/ 17 / 0 | 321 | 15 | 1 | None | Report |
| #27 | | 75,342,876 | 98.80% | Knalli | 1956 | 1367&nbsp&nbsp/ 25 / 0 | 315 | 22 | 0 | HD | Report |
| #28 | | 73,610,797 | 97.31% | AlexXerox | 1965 | 1337&nbsp&nbsp/ 52 / 1 | 290 | 44 | 2 | HD | Report |
| #29 | | 69,005,250 | 99.38% | Valsora | 1921 | 1379&nbsp&nbsp/ 13 / 0 | 324 | 13 | 0 | None | Report |
| #30 | | 68,377,557 | 99.04% | DDM | 1854 | 1373&nbsp&nbsp/ 17 / 0 | 320 | 15 | 2 | HD | Report |
| #31 | | 67,605,020 | 97.73% | DenierNezzar | 1916 | 1345&nbsp&nbsp/ 46 / 0 | 301 | 35 | 1 | None | Report |
| #32 | | 67,280,500 | 99.11% | Moly | 1892 | 1374&nbsp&nbsp/ 17 / 0 | 319 | 17 | 1 | None | Report |
| #33 | | 65,408,663 | 98.13% | Fuma | 1804 | 1353&nbsp&nbsp/ 39 / 0 | 304 | 33 | 0 | HD | Report |
| #34 | | 64,443,647 | 98.99% | Glacial | 1819 | 1374&nbsp&nbsp/ 12 / 0 | 323 | 12 | 6 | HD | Report |
| #35 | | 64,380,370 | 99.23% | Gian | 1854 | 1377&nbsp&nbsp/ 13 / 0 | 322 | 13 | 2 | None | Report |
| #36 | | 63,435,450 | 98.30% | mcy3 | 1827 | 1357&nbsp&nbsp/ 34 / 0 | 305 | 31 | 1 | None | Report |
| #37 | | 63,082,910 | 98.83% | ThatRandomguy | 1853 | 1369&nbsp&nbsp/ 20 / 0 | 320 | 14 | 3 | None | Report |
| #38 | | 63,022,180 | 99.40% | Mayoler | 1809 | 1380&nbsp&nbsp/ 11 / 0 | 326 | 10 | 1 | None | Report |
| #39 | | 62,782,970 | 97.37% | Neet Sama | 1854 | 1338&nbsp&nbsp/ 52 / 0 | 288 | 47 | 2 | None | Report |
| #40 | | 62,502,200 | 99.28% | gasanww | 1810 | 1378&nbsp&nbsp/ 12 / 0 | 323 | 12 | 2 | None | Report |
| #41 | | 61,413,360 | 98.13% | MetaBee | 1837 | 1354&nbsp&nbsp/ 36 / 0 | 305 | 31 | 2 | None | Report |
| #42 | | 61,403,760 | 97.92% | thaibuy | 1820 | 1349&nbsp&nbsp/ 42 / 0 | 302 | 34 | 1 | None | Report |
| #43 | | 61,395,250 | 99.14% | Latrio | 1810 | 1375&nbsp&nbsp/ 15 / 0 | 320 | 15 | 2 | None | Report |
| #44 | | 61,168,670 | 98.47% | kwk | 1812 | 1361&nbsp&nbsp/ 29 / 0 | 310 | 25 | 2 | None | Report |
| #45 | | 60,793,710 | 99.21% | gtfo | 1800 | 1376&nbsp&nbsp/ 15 / 0 | 322 | 13 | 1 | None | Report |
| #46 | | 60,638,620 | 98.38% | Cyanogenoid | 1829 | 1362&nbsp&nbsp/ 22 / 1 | 314 | 17 | 7 | None | Report |
| #47 | | 60,185,690 | 97.75% | QbaDoo | 1810 | 1346&nbsp&nbsp/ 44 / 0 | 296 | 39 | 2 | None | Report |
| #48 | | 60,125,270 | 98.44% | Firstus | 1810 | 1361&nbsp&nbsp/ 28 / 0 | 313 | 21 | 3 | None | Report |
| #49 | | 59,602,670 | 98.86% | -raizen- | 1801 | 1369&nbsp&nbsp/ 21 / 1 | 319 | 17 | 1 | None | Report |
| #50 | | 58,944,520 | 98.26% | Just_A_M0nk | 1800 | 1359&nbsp&nbsp/ 26 / 1 | 311 | 22 | 6 | None | Report |