Artist:
Kano
Circle Size:

Approach Rate:

Title:
Yuudachi no Ribbon
HP Drain:

Star Difficulty:

(6.91)
Creator:
moph
Accuracy:

Length:
3:41 (3:38 drain)
Source:
Genre:
Novelty (Japanese)
BPM:
230
Tags:
みきとp mikitop vocaloid utaite cover evening shower arumachi no hakuchumu ambient rizen emilia [_emillia_] estellia- dailycare
User Rating:
Success Rate:
Points of Failure:


(graph is accumulative, based on % at fail/retry)

7.0% (203 of 2920 plays)

Submitted:
Qualified:
May 15, 2016
Apr 19, 2017
Rating Spread:

Favourited 302 times in total

Users that love this map: Tomoka Rin, hopperhtkn, H a n a, KafuuChino, RAMPAGE88, taku, Ryan-, Splinter572, doKXiD, raririn, Fuseka, SolarFox, playa, Flying V, Distant years, Nhawak, Hino07, - Eucliwood -, f0rgive, Sousaki and many more!
Options:
This Beatmap's Thread
This map is in a QUALIFIED state.
Beware that the leaderboard will be reset before it is ranked!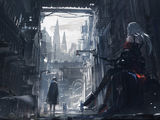 Re-Download April 19th
Guest Difficulties


Rizen

l

Ambient

l

Dailycare

l

Emilia
Storyboard by me l Lyrics Handwritten by

Emilia
Krimek's Extra

l

Sotarks' Short Ver.
-Konpaku- is in the lead! ()
Score
48,403,480 (99.65%)
Max Combo
1490
300 / 100 / 50
1123 / 6 / 0
Misses
0
Geki (Elite Beat!)
126
Katu (Beat!)
4
Mods
None
Top 50 Scoreboard
| | Rank | Score | Accuracy | Player | Max Combo | 300 / 100 / 50 | Geki | Katu | Misses | Mods | |
| --- | --- | --- | --- | --- | --- | --- | --- | --- | --- | --- | --- |
| #1 | | 48,403,480 | 99.65% | -Konpaku- | 1490 | 1123&nbsp&nbsp/ 6 / 0 | 126 | 4 | 0 | None | Report |
| #2 | | 43,727,610 | 98.14% | ItsKevZii | 1422 | 1098&nbsp&nbsp/ 30 / 0 | 107 | 22 | 1 | None | Report |
| #3 | | 43,418,620 | 98.67% | Colors | 1419 | 1107&nbsp&nbsp/ 21 / 0 | 115 | 14 | 1 | None | Report |
| #4 | | 37,793,490 | 97.17% | waaiiru | 1319 | 1084&nbsp&nbsp/ 38 / 2 | 107 | 20 | 5 | None | Report |
| #5 | | 37,788,270 | 99.23% | Reyuza | 1309 | 1117&nbsp&nbsp/ 10 / 0 | 120 | 8 | 2 | None | Report |
| #6 | | 36,126,554 | 99.17% | Beafowl | 1256 | 1118&nbsp&nbsp/ 5 / 0 | 121 | 4 | 6 | HD | Report |
| #7 | | 34,760,110 | 98.20% | Sancient | 1248 | 1100&nbsp&nbsp/ 26 / 0 | 111 | 17 | 3 | None | Report |
| #8 | | 33,970,390 | 97.76% | Koalazy | 1249 | 1092&nbsp&nbsp/ 35 / 0 | 109 | 19 | 2 | None | Report |
| #9 | | 32,244,050 | 97.84% | Blackskyline | 1224 | 1095&nbsp&nbsp/ 29 / 0 | 105 | 20 | 5 | None | Report |
| #10 | | 27,799,350 | 98.91% | Nakocchi | 913 | 1111&nbsp&nbsp/ 17 / 0 | 117 | 12 | 1 | None | Report |
| #11 | | 25,973,140 | 98.52% | MetoA | 926 | 1105&nbsp&nbsp/ 22 / 0 | 111 | 17 | 2 | None | Report |
| #12 | | 23,510,790 | 98.20% | SP33DW33D | 996 | 1099&nbsp&nbsp/ 29 / 0 | 108 | 21 | 1 | None | Report |
| #13 | | 23,115,662 | 98.76% | Mirtrax | 923 | 1110&nbsp&nbsp/ 15 / 0 | 112 | 14 | 4 | HD | Report |
| #14 | | 22,181,100 | 99.00% | -Dylson- | 910 | 1115&nbsp&nbsp/ 8 / 0 | 118 | 7 | 6 | None | Report |
| #15 | | 21,962,580 | 97.03% | Myth | 749 | 1080&nbsp&nbsp/ 46 / 1 | 92 | 35 | 2 | None | Report |
| #16 | | 21,835,260 | 99.16% | MrPotato | 869 | 1117&nbsp&nbsp/ 7 / 1 | 121 | 4 | 4 | None | Report |
| #17 | | 21,687,439 | 98.07% | Ralyks | 839 | 1098&nbsp&nbsp/ 27 / 1 | 108 | 18 | 3 | HD | Report |
| #18 | | 21,615,290 | 99.17% | Mayoler | 913 | 1117&nbsp&nbsp/ 8 / 0 | 122 | 4 | 4 | None | Report |
| #19 | | 20,029,620 | 98.41% | Idealism | 701 | 1103&nbsp&nbsp/ 24 / 0 | 113 | 16 | 2 | None | Report |
| #20 | | 19,807,690 | 95.75% | ningalu | 908 | 1060&nbsp&nbsp/ 63 / 0 | 86 | 38 | 6 | None | Report |
| #21 | | 19,781,090 | 97.46% | Falone | 878 | 1088&nbsp&nbsp/ 37 / 0 | 103 | 23 | 4 | None | Report |
| #22 | | 19,740,780 | 97.24% | schlafen | 911 | 1089&nbsp&nbsp/ 24 / 5 | 110 | 11 | 11 | None | Report |
| #23 | | 19,076,260 | 95.54% | scps940205 | 909 | 1057&nbsp&nbsp/ 63 / 4 | 90 | 34 | 5 | None | Report |
| #24 | | 19,045,640 | 97.96% | Onani Master | 784 | 1095&nbsp&nbsp/ 33 / 0 | 103 | 26 | 1 | None | Report |
| #25 | | 18,810,790 | 97.70% | DuhGamingPotato | 691 | 1091&nbsp&nbsp/ 36 / 0 | 104 | 25 | 2 | None | Report |
| #26 | | 18,596,380 | 97.34% | Divity | 856 | 1088&nbsp&nbsp/ 33 / 0 | 105 | 19 | 8 | None | Report |
| #27 | | 18,375,820 | 98.14% | Beako | 794 | 1100&nbsp&nbsp/ 24 / 0 | 107 | 19 | 5 | None | Report |
| #28 | | 18,186,210 | 98.69% | uyghti | 861 | 1109&nbsp&nbsp/ 15 / 1 | 112 | 13 | 4 | None | Report |
| #29 | | 18,041,990 | 95.96% | CSGA-DarkArchon | 796 | 1065&nbsp&nbsp/ 55 / 0 | 95 | 30 | 9 | None | Report |
| #30 | | 18,031,050 | 97.93% | Tiger Claw | 795 | 1096&nbsp&nbsp/ 28 / 2 | 103 | 23 | 3 | None | Report |
| #31 | | 17,978,270 | 98.94% | cmnk | 795 | 1114&nbsp&nbsp/ 9 / 0 | 119 | 6 | 6 | None | Report |
| #32 | | 17,904,270 | 96.75% | [ Miku Yuuto ] | 856 | 1077&nbsp&nbsp/ 46 / 0 | 93 | 32 | 6 | None | Report |
| #33 | | 17,369,780 | 97.49% | Niel | 791 | 1090&nbsp&nbsp/ 32 / 0 | 101 | 22 | 7 | None | Report |
| #34 | | 16,795,330 | 96.78% | qtz | 830 | 1082&nbsp&nbsp/ 31 / 2 | 95 | 25 | 14 | None | Report |
| #35 | | 16,472,270 | 97.64% | TrickMirror | 795 | 1092&nbsp&nbsp/ 31 / 0 | 102 | 22 | 6 | None | Report |
| #36 | | 16,322,160 | 96.04% | Yufina | 795 | 1067&nbsp&nbsp/ 50 / 4 | 93 | 29 | 8 | None | Report |
| #37 | | 16,283,180 | 98.58% | Trillion | 724 | 1107&nbsp&nbsp/ 18 / 0 | 111 | 16 | 4 | None | Report |
| #38 | | 16,274,320 | 98.49% | ThePro365 | 780 | 1108&nbsp&nbsp/ 12 / 0 | 112 | 11 | 9 | None | Report |
| #39 | | 15,502,660 | 98.69% | Ashes | 790 | 1111&nbsp&nbsp/ 8 / 3 | 115 | 6 | 7 | None | Report |
| #40 | | 15,480,232 | 98.14% | Neliel | 700 | 1101&nbsp&nbsp/ 20 / 2 | 110 | 15 | 6 | HR | Report |
| #41 | | 15,104,760 | 97.05% | Pein | 766 | 1083&nbsp&nbsp/ 36 / 4 | 100 | 23 | 6 | None | Report |
| #42 | | 14,873,270 | 98.26% | Rion- | 746 | 1103&nbsp&nbsp/ 19 / 0 | 110 | 13 | 7 | None | Report |
| #43 | | 14,633,150 | 99.08% | Xenbo | 628 | 1115&nbsp&nbsp/ 11 / 0 | 117 | 10 | 3 | None | Report |
| #44 | | 14,569,840 | 96.81% | Electrovoid | 656 | 1077&nbsp&nbsp/ 48 / 0 | 93 | 33 | 4 | None | Report |
| #45 | | 14,087,790 | 97.90% | Tyguyy | 692 | 1096&nbsp&nbsp/ 27 / 2 | 108 | 17 | 4 | None | Report |
| #46 | | 12,853,280 | 97.79% | Vyshus | 704 | 1098&nbsp&nbsp/ 18 / 0 | 108 | 12 | 13 | None | Report |
| #47 | | 12,402,750 | 96.80% | Hieu Bot | 668 | 1082&nbsp&nbsp/ 32 / 1 | 99 | 19 | 14 | None | Report |
| #48 | | 12,198,930 | 93.64% | PantyDev | 591 | 1026&nbsp&nbsp/ 93 / 1 | 83 | 38 | 9 | None | Report |
| #49 | | 12,173,610 | 96.56% | DukeOfDoom | 657 | 1074&nbsp&nbsp/ 47 / 3 | 96 | 29 | 5 | None | Report |
| #50 | | 11,997,980 | 98.95% | Woffel | 523 | 1114&nbsp&nbsp/ 9 / 1 | 119 | 5 | 5 | None | Report |