Artist:
ayaponzu*
Circle Size:

Approach Rate:

Title:
Yakubyougami
HP Drain:

Star Difficulty:

(6.86)
Creator:
cRyo[iceeicee]
Accuracy:

Length:
3:44 (3:25 drain)
Source:
Genre:
Unspecified (Other)
BPM:
210
Tags:
User Rating:
Success Rate:
Points of Failure:


(graph is accumulative, based on % at fail/retry)

5.0% (162 of 3213 plays)

Submitted:
Loved:
May 13, 2016
Dec 6, 2017
Rating Spread:

Favourited 161 times in total

Users that love this map: Snowy Dream, smallboat, KafuuChino, DsG, Sekaii, kira2409, INO, doKXiD, yf_bmp, SolarFox, Kayne, Lecana, muchy, Katsura, Kairi, MeiMei, Asahi, Asarc, Len, Sono Momoka and many more!
Options:
Modding / Discussion
This map is in a LOVED state.
As such, it will not award any pp and leaderboards may be reset by the beatmap creator.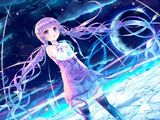 Doomsday is in the lead! ()
Score
65,017,900 (98.58%)
Max Combo
1651
300 / 100 / 50
1402 / 29 / 0
Misses
1
Geki (Elite Beat!)
275
Katu (Beat!)
24
Mods
None
Top 50 Scoreboard
| | Rank | Score | Accuracy | Player | Max Combo | 300 / 100 / 50 | Geki | Katu | Misses | Mods | |
| --- | --- | --- | --- | --- | --- | --- | --- | --- | --- | --- | --- |
| #1 | | 65,017,900 | 98.58% | Doomsday | 1651 | 1402&nbsp&nbsp/ 29 / 0 | 275 | 24 | 1 | None | Report |
| #2 | | 28,539,880 | 99.17% | fieryrage | 1010 | 1417&nbsp&nbsp/ 9 / 1 | 287 | 7 | 5 | None | Report |
| #3 | | 23,506,570 | 98.18% | Red_Pixel | 737 | 1397&nbsp&nbsp/ 27 / 0 | 272 | 20 | 8 | None | Report |
| #4 | | 14,373,800 | 96.58% | Loslite | 626 | 1366&nbsp&nbsp/ 51 / 0 | 260 | 30 | 15 | None | Report |
| #5 | | 12,211,590 | 95.61% | EmertxE | 479 | 1344&nbsp&nbsp/ 75 / 1 | 248 | 43 | 12 | None | Report |
| #6 | | 11,154,890 | 95.76% | yf_bmp | 479 | 1351&nbsp&nbsp/ 57 / 8 | 249 | 36 | 16 | None | Report |
| #7 | | 10,557,490 | 89.16% | FoolB | 574 | 1212&nbsp&nbsp/ 191 / 7 | 180 | 96 | 22 | None | Report |
| #8 | | 10,342,960 | 96.21% | Noname0 | 483 | 1366&nbsp&nbsp/ 35 / 0 | 261 | 20 | 31 | None | Report |
| #9 | | 9,300,492 | 94.55% | - Nikliu - | 334 | 1333&nbsp&nbsp/ 59 / 8 | 239 | 36 | 32 | HD | Report |
| #10 | | 8,929,710 | 91.22% | Reficul918 | 455 | 1256&nbsp&nbsp/ 147 / 8 | 205 | 81 | 21 | None | Report |
| #11 | | 8,212,670 | 95.41% | Slizzer | 365 | 1343&nbsp&nbsp/ 69 / 2 | 249 | 37 | 18 | None | Report |
| #12 | | 8,083,360 | 93.94% | Reyuza | 436 | 1319&nbsp&nbsp/ 75 / 7 | 240 | 34 | 31 | None | Report |
| #13 | | 7,937,790 | 92.97% | jhoo902 | 309 | 1296&nbsp&nbsp/ 101 / 10 | 234 | 47 | 25 | None | Report |
| #14 | | 7,596,650 | 95.98% | Blackskyline | 318 | 1357&nbsp&nbsp/ 51 / 3 | 253 | 31 | 21 | None | Report |
| #15 | | 7,416,300 | 95.98% | GGBY | 292 | 1360&nbsp&nbsp/ 42 / 3 | 250 | 27 | 27 | None | Report |
| #16 | | 7,303,570 | 96.60% | pyccknn | 267 | 1368&nbsp&nbsp/ 41 / 10 | 258 | 29 | 13 | None | Report |
| #17 | | 7,227,610 | 94.56% | Maqua | 329 | 1331&nbsp&nbsp/ 68 / 3 | 236 | 41 | 30 | None | Report |
| #18 | | 6,916,500 | 95.30% | T A K A O | 298 | 1347&nbsp&nbsp/ 50 / 6 | 252 | 28 | 29 | None | Report |
| #19 | | 6,916,260 | 91.24% | Garch | 366 | 1265&nbsp&nbsp/ 115 / 19 | 220 | 52 | 33 | None | Report |
| #20 | | 5,977,280 | 94.74% | Yumbtah | 248 | 1334&nbsp&nbsp/ 66 / 4 | 247 | 34 | 28 | None | Report |
| #21 | | 5,817,930 | 91.39% | Tedda | 246 | 1265&nbsp&nbsp/ 127 / 8 | 206 | 73 | 32 | None | Report |
| #22 | | 5,644,420 | 95.15% | Crystal | 455 | 1340&nbsp&nbsp/ 66 / 3 | 248 | 34 | 23 | NF | Report |
| #23 | | 4,795,830 | 93.76% | -Dreamless | 200 | 1321&nbsp&nbsp/ 63 / 4 | 240 | 30 | 44 | None | Report |
| #24 | | 4,392,770 | 89.42% | pattrik | 513 | 1233&nbsp&nbsp/ 135 / 15 | 205 | 61 | 49 | NF | Report |
| #25 | | 4,270,233 | 95.05% | Flami | 300 | 1344&nbsp&nbsp/ 49 / 5 | 249 | 32 | 34 | NF,HD,HR | Report |
| #26 | | 4,138,540 | 86.02% | Maxium | 232 | 1153&nbsp&nbsp/ 226 / 21 | 168 | 97 | 32 | HD | Report |
| #27 | | 3,954,500 | 90.96% | bigmingod | 440 | 1264&nbsp&nbsp/ 115 / 1 | 202 | 64 | 52 | NF | Report |
| #28 | | 3,091,570 | 93.25% | GalacticLightN | 134 | 1309&nbsp&nbsp/ 78 / 2 | 215 | 47 | 43 | None | Report |
| #29 | | 2,848,910 | 85.44% | koibumi2000 | 318 | 1150&nbsp&nbsp/ 210 / 21 | 170 | 96 | 51 | EZ | Report |
| #30 | | 2,592,160 | 88.92% | - ScandinaviA - | 248 | 1228&nbsp&nbsp/ 133 / 6 | 186 | 75 | 65 | NF | Report |
| #31 | | 2,540,645 | 93.06% | Fangzy | 237 | 1306&nbsp&nbsp/ 78 / 4 | 227 | 41 | 44 | NF | Report |
| #32 | | 2,344,735 | 93.45% | Mira | 145 | 1311&nbsp&nbsp/ 81 / 1 | 222 | 46 | 39 | NF | Report |
| #33 | | 2,343,740 | 89.46% | -Touka- | 226 | 1246&nbsp&nbsp/ 97 / 16 | 212 | 43 | 73 | NF | Report |
| #34 | | 2,228,578 | 90.07% | [- Momo -] | 187 | 1245&nbsp&nbsp/ 130 / 9 | 200 | 69 | 48 | NF,HD,HR | Report |
| #35 | | 2,217,400 | 89.55% | Shirotori | 247 | 1245&nbsp&nbsp/ 105 / 14 | 204 | 55 | 68 | NF | Report |
| #36 | | 2,177,400 | 89.09% | forgiving | 225 | 1240&nbsp&nbsp/ 106 / 3 | 210 | 49 | 83 | NF | Report |
| #37 | | 1,929,925 | 90.99% | Thumaax | 184 | 1273&nbsp&nbsp/ 85 / 10 | 220 | 40 | 64 | NF | Report |
| #38 | | 1,904,345 | 88.12% | Kiniro no Chou | 243 | 1218&nbsp&nbsp/ 127 / 9 | 185 | 64 | 78 | NF | Report |
| #39 | | 1,836,070 | 87.33% | anosekaie | 180 | 1208&nbsp&nbsp/ 124 / 7 | 197 | 55 | 93 | NF | Report |
| #40 | | 1,773,172 | 89.49% | pyrowar56 | 179 | 1249&nbsp&nbsp/ 94 / 7 | 207 | 42 | 82 | NF,HD | Report |
| #41 | | 1,553,813 | 84.67% | Reset- | 177 | 1146&nbsp&nbsp/ 196 / 7 | 165 | 88 | 83 | NF,HD,HR | Report |
| #42 | | 1,446,395 | 82.67% | Endurance Aura | 138 | 1118&nbsp&nbsp/ 183 / 29 | 160 | 74 | 102 | NF | Report |
| #43 | | 1,416,427 | 86.69% | [Sudar] | 127 | 1197&nbsp&nbsp/ 129 / 8 | 183 | 55 | 98 | NF,HD | Report |
| #44 | | 1,384,335 | 81.44% | Humiange | 144 | 1085&nbsp&nbsp/ 226 / 35 | 162 | 85 | 86 | NF | Report |
| #45 | | 1,350,675 | 80.60% | AshufiriyA | 160 | 1077&nbsp&nbsp/ 222 / 19 | 137 | 90 | 114 | NF | Report |
| #46 | | 1,292,445 | 81.83% | MasterQing | 125 | 1101&nbsp&nbsp/ 201 / 23 | 152 | 74 | 107 | NF | Report |
| #47 | | 1,247,250 | 83.14% | Salad Data | 163 | 1139&nbsp&nbsp/ 149 / 11 | 156 | 67 | 133 | NF | Report |
| #48 | | 1,197,695 | 77.41% | jin-Desu | 133 | 1010&nbsp&nbsp/ 281 / 29 | 121 | 106 | 112 | NF | Report |
| #49 | | 1,172,785 | 77.93% | My Angel Settia | 158 | 1017&nbsp&nbsp/ 289 / 16 | 127 | 110 | 110 | NF | Report |
| #50 | | 1,167,790 | 80.38% | Greyy | 148 | 1085&nbsp&nbsp/ 188 / 20 | 168 | 57 | 139 | NF | Report |