Artist:
ayaponzu*
Circle Size:

Approach Rate:

Title:
Yakubyougami
HP Drain:

Star Difficulty:

(6.86)
Creator:
cRyo[iceeicee]
Accuracy:

Length:
3:44 (3:25 drain)
Source:
Genre:
Unspecified (Other)
BPM:
210
Tags:
User Rating:
Success Rate:
Points of Failure:


(graph is accumulative, based on % at fail/retry)

3.0% (432 of 14409 plays)

Submitted:
Loved:
May 13, 2016
Dec 6, 2017
Rating Spread:

Favourited 173 times in total

Users that love this map: Snowy Dream, smallboat, KafuuChino, DsG, Sekaii, kira2409, INO, doKXiD, yf_bmp, SolarFox, Kayne, Lecana, muchy, Katsura, Kairi, iMey, Asahi, Asarc, Len, Sono Momoka and many more!
Options:
Modding / Discussion
This map is in a LOVED state.
As such, it will not award any pp and leaderboards may be reset by the beatmap creator.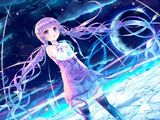 Doomsday is in the lead! ()
Score
65,017,900 (98.58%)
Max Combo
1651
300 / 100 / 50
1402 / 29 / 0
Misses
1
Geki (Elite Beat!)
275
Katu (Beat!)
24
Mods
None
Top 50 Scoreboard
| | Rank | Score | Accuracy | Player | Max Combo | 300 / 100 / 50 | Geki | Katu | Misses | Mods | |
| --- | --- | --- | --- | --- | --- | --- | --- | --- | --- | --- | --- |
| #1 | | 65,017,900 | 98.58% | Doomsday | 1651 | 1402&nbsp&nbsp/ 29 / 0 | 275 | 24 | 1 | None | Report |
| #2 | | 49,126,110 | 98.44% | Flask | 1411 | 1403&nbsp&nbsp/ 20 / 0 | 283 | 10 | 9 | None | Report |
| #3 | | 37,456,590 | 98.65% | Mlaw22 | 1185 | 1406&nbsp&nbsp/ 19 / 2 | 280 | 14 | 5 | None | Report |
| #4 | | 28,539,880 | 99.17% | fieryrage | 1010 | 1417&nbsp&nbsp/ 9 / 1 | 287 | 7 | 5 | None | Report |
| #5 | | 26,384,070 | 97.85% | kaypooma | 977 | 1389&nbsp&nbsp/ 36 / 1 | 269 | 24 | 6 | None | Report |
| #6 | | 25,129,580 | 98.32% | DuNai | 837 | 1402&nbsp&nbsp/ 18 / 0 | 276 | 16 | 12 | None | Report |
| #7 | | 24,905,150 | 95.32% | Enns | 951 | 1340&nbsp&nbsp/ 71 / 8 | 249 | 37 | 13 | None | Report |
| #8 | | 23,506,570 | 98.18% | Red_Pixel | 737 | 1397&nbsp&nbsp/ 27 / 0 | 272 | 20 | 8 | None | Report |
| #9 | | 22,405,640 | 96.92% | sayonara-bye | 835 | 1373&nbsp&nbsp/ 44 / 1 | 263 | 26 | 14 | None | Report |
| #10 | | 22,133,900 | 97.61% | idke | 828 | 1387&nbsp&nbsp/ 32 / 1 | 272 | 20 | 12 | None | Report |
| #11 | | 20,635,270 | 97.33% | [RanYakumo] | 727 | 1381&nbsp&nbsp/ 38 / 1 | 267 | 23 | 12 | None | Report |
| #12 | | 19,821,342 | 97.22% | Cookiezi | 755 | 1380&nbsp&nbsp/ 33 / 7 | 269 | 19 | 12 | HD,HR | Report |
| #13 | | 19,508,070 | 96.21% | Slizzer | 813 | 1359&nbsp&nbsp/ 53 / 6 | 254 | 31 | 14 | None | Report |
| #14 | | 19,483,890 | 97.47% | Nexic- | 837 | 1385&nbsp&nbsp/ 31 / 3 | 268 | 19 | 13 | None | Report |
| #15 | | 16,973,570 | 96.30% | QbaDoo | 676 | 1365&nbsp&nbsp/ 37 / 10 | 262 | 23 | 20 | None | Report |
| #16 | | 15,359,240 | 96.90% | Rampax | 684 | 1375&nbsp&nbsp/ 38 / 0 | 261 | 24 | 19 | None | Report |
| #17 | | 14,863,360 | 88.34% | Neet Sama | 671 | 1191&nbsp&nbsp/ 213 / 18 | 183 | 97 | 10 | None | Report |
| #18 | | 14,784,010 | 97.79% | Kosmonautas | 532 | 1389&nbsp&nbsp/ 34 / 0 | 276 | 17 | 9 | None | Report |
| #19 | | 14,667,210 | 97.66% | Xilver | 679 | 1389&nbsp&nbsp/ 28 / 1 | 274 | 15 | 14 | None | Report |
| #20 | | 14,373,800 | 96.58% | Loslite | 626 | 1366&nbsp&nbsp/ 51 / 0 | 260 | 30 | 15 | None | Report |
| #21 | | 13,997,400 | 98.10% | NerO | 506 | 1397&nbsp&nbsp/ 23 / 1 | 276 | 16 | 11 | None | Report |
| #22 | | 13,472,040 | 94.90% | Anze | 577 | 1334&nbsp&nbsp/ 72 / 6 | 247 | 36 | 20 | None | Report |
| #23 | | 13,387,780 | 95.98% | waaiiru | 564 | 1357&nbsp&nbsp/ 50 / 5 | 260 | 26 | 20 | None | Report |
| #24 | | 12,893,240 | 96.43% | L1NKED | 468 | 1367&nbsp&nbsp/ 39 / 5 | 264 | 20 | 21 | None | Report |
| #25 | | 12,727,350 | 96.43% | Bartek22830 | 583 | 1363&nbsp&nbsp/ 53 / 1 | 258 | 33 | 15 | None | Report |
| #26 | | 12,454,320 | 97.29% | Enon | 389 | 1380&nbsp&nbsp/ 34 / 11 | 272 | 18 | 7 | None | Report |
| #27 | | 12,429,440 | 96.55% | MINEMINE | 544 | 1367&nbsp&nbsp/ 47 / 0 | 261 | 26 | 18 | None | Report |
| #28 | | 12,211,590 | 95.61% | EmertxE | 479 | 1344&nbsp&nbsp/ 75 / 1 | 248 | 43 | 12 | None | Report |
| #29 | | 11,962,710 | 93.76% | Electrovoid | 507 | 1306&nbsp&nbsp/ 107 / 6 | 232 | 54 | 13 | None | Report |
| #30 | | 11,783,160 | 94.73% | Garch | 449 | 1327&nbsp&nbsp/ 86 / 5 | 248 | 41 | 14 | None | Report |
| #31 | | 11,550,860 | 97.33% | Chamosiala | 514 | 1385&nbsp&nbsp/ 26 / 1 | 269 | 15 | 20 | None | Report |
| #32 | | 11,541,060 | 90.58% | Spinner | 426 | 1243&nbsp&nbsp/ 152 / 21 | 207 | 76 | 16 | None | Report |
| #33 | | 11,154,890 | 95.76% | yf_bmp | 479 | 1351&nbsp&nbsp/ 57 / 8 | 249 | 36 | 16 | None | Report |
| #34 | | 11,073,160 | 92.62% | Reficul918 | 492 | 1284&nbsp&nbsp/ 123 / 8 | 221 | 62 | 17 | None | Report |
| #35 | | 10,737,110 | 95.04% | killerfox123 | 515 | 1338&nbsp&nbsp/ 69 / 0 | 242 | 39 | 25 | None | Report |
| #36 | | 10,616,150 | 96.40% | rinkon | 476 | 1367&nbsp&nbsp/ 40 / 1 | 258 | 25 | 24 | None | Report |
| #37 | | 10,557,490 | 89.16% | FoolB | 574 | 1212&nbsp&nbsp/ 191 / 7 | 180 | 96 | 22 | None | Report |
| #38 | | 10,383,540 | 93.61% | Nakocchi | 480 | 1307&nbsp&nbsp/ 100 / 1 | 237 | 46 | 24 | None | Report |
| #39 | | 10,342,960 | 96.21% | Noname0 | 483 | 1366&nbsp&nbsp/ 35 / 0 | 261 | 20 | 31 | None | Report |
| #40 | | 10,143,980 | 97.44% | Hellotomlol225 | 353 | 1384&nbsp&nbsp/ 32 / 4 | 264 | 24 | 12 | None | Report |
| #41 | | 10,102,220 | 92.69% | Haynoru | 475 | 1287&nbsp&nbsp/ 117 / 8 | 218 | 65 | 20 | None | Report |
| #42 | | 10,031,150 | 96.55% | GHAngeloid | 343 | 1368&nbsp&nbsp/ 42 / 4 | 264 | 21 | 18 | None | Report |
| #43 | | 9,992,640 | 95.26% | Chorus | 462 | 1336&nbsp&nbsp/ 83 / 3 | 241 | 46 | 10 | None | Report |
| #44 | | 9,753,370 | 94.72% | Tedda | 370 | 1330&nbsp&nbsp/ 79 / 0 | 236 | 45 | 23 | None | Report |
| #45 | | 9,716,190 | 95.89% | Crystal | 366 | 1352&nbsp&nbsp/ 63 / 1 | 257 | 29 | 16 | None | Report |
| #46 | | 9,451,580 | 95.23% | hot anime girl | 416 | 1349&nbsp&nbsp/ 42 / 4 | 255 | 19 | 37 | None | Report |
| #47 | | 9,365,860 | 96.35% | Mooha | 418 | 1363&nbsp&nbsp/ 47 / 6 | 261 | 25 | 16 | None | Report |
| #48 | | 9,332,650 | 95.43% | [Bloo] | 359 | 1341&nbsp&nbsp/ 76 / 1 | 254 | 36 | 14 | None | Report |
| #49 | | 9,300,492 | 94.55% | - Nikliu - | 334 | 1333&nbsp&nbsp/ 59 / 8 | 239 | 36 | 32 | HD | Report |
| #50 | | 9,069,200 | 93.56% | phtry | 334 | 1309&nbsp&nbsp/ 89 / 7 | 228 | 49 | 27 | None | Report |