Artist:
KinkyOats
Circle Size:

Approach Rate:

Title:
Crushing Dusk
HP Drain:

Star Difficulty:

(2.51)
Creator:
Surono
Accuracy:

Length:
1:13 (1:11 drain)
Source:
東方緋想天 ~ Scarlet Weather Rhapsody.
Genre:
Video Game (Instrumental)
BPM:
80
Tags:
touhou project 10.5 th10.5 hisouten hakurei jinja reitaisai 博麗神社例大祭 ending theme 暮色蒼然 darkening youtube agk angry german kid hikakin dubstep
User Rating:
Success Rate:
Points of Failure:


(graph is accumulative, based on % at fail/retry)

21.9% (562 of 2562 plays)

Submitted:
Ranked:
Apr 29, 2016
Mar 23, 2017
Rating Spread:

Favourited 26 times in total

Users that love this map: MilkyKedeli, deathfromahug87, MelonShip, Elisabeth-, ExSama-, dansmith0163, pompirit, - Mas bray366 -, meattape, MugI--tyan, Jellyblob56, coldsum, Dankke, Magnoliet, cnm589, bigiam, tichchuboy, manhvu0803, SPARTANDUCKXX, zx15267440 and many more!
Options:
This Beatmap's Thread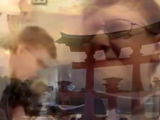 okay, epic for this time. okey..
the composer get mad and his the feeling when remix to original song
wat de dem Hikakin and AGK ( okey AGK started to feel peachfulnesss, rip MAD song )
the original song from tofu?!?!? 2how? give me some words to put on tags ( dem original song was good lel, me mapped memes)
Ty Sir
Stefany
!
Ty my Laptop
DELL
for Easy diff and
Midnight

for BG ~ Video
RIP cuz error
Dont forget to play it with video for catchy the feel! (if your specification can handle it)
╭(`_7`)و
R.I.P KinkyOats YT Accounts ;_J;
he is back >L_<
uone is in the lead! ()
Score
297,360 (100.00%)
Max Combo
227
300 / 100 / 50
227 / 0 / 0
Misses
0
Geki (Elite Beat!)
19
Katu (Beat!)
0
Mods
HD,HR,DT,PF
Top 50 Scoreboard
| | Rank | Score | Accuracy | Player | Max Combo | 300 / 100 / 50 | Geki | Katu | Misses | Mods | |
| --- | --- | --- | --- | --- | --- | --- | --- | --- | --- | --- | --- |
| #1 | | 297,360 | 100.00% | uone | 227 | 227&nbsp&nbsp/ 0 / 0 | 19 | 0 | 0 | HD,HR,DT,PF | Report |
| #2 | | 284,496 | 100.00% | sing216 | 227 | 227&nbsp&nbsp/ 0 / 0 | 28 | 0 | 0 | HR,DT | Report |
| #3 | | 284,496 | 100.00% | kevin3333g | 227 | 227&nbsp&nbsp/ 0 / 0 | 32 | 0 | 0 | HR,NC | Report |
| #4 | | 284,496 | 100.00% | geston | 227 | 227&nbsp&nbsp/ 0 / 0 | 32 | 0 | 0 | HR,FL | Report |
| #5 | | 284,496 | 100.00% | v2fax | 227 | 227&nbsp&nbsp/ 0 / 0 | 13 | 0 | 0 | HD,DT | Report |
| #6 | | 284,496 | 100.00% | Saikoro | 227 | 227&nbsp&nbsp/ 0 / 0 | 12 | 0 | 0 | HR,FL | Report |
| #7 | | 280,652 | 98.68% | syunsyun | 227 | 221&nbsp&nbsp/ 6 / 0 | 5 | 0 | 0 | HR,DT | Report |
| #8 | | 280,377 | 98.68% | frukoyurdakul | 227 | 221&nbsp&nbsp/ 6 / 0 | 0 | 0 | 0 | HD,NC | Report |
| #9 | | 276,680 | 97.36% | Surono | 227 | 215&nbsp&nbsp/ 12 / 0 | 24 | 1 | 0 | HR,NC | Report |
| #10 | | 274,869 | 97.14% | Edgar_Figaro | 227 | 214&nbsp&nbsp/ 13 / 0 | 18 | 0 | 0 | HR,DT | Report |
| #11 | | 274,657 | 96.48% | Catgirl | 227 | 211&nbsp&nbsp/ 16 / 0 | 11 | 0 | 0 | HR,NC | Report |
| #12 | | 273,783 | 100.00% | Nardoxyribonucleic | 227 | 227&nbsp&nbsp/ 0 / 0 | 28 | 0 | 0 | FL,SD | Report |
| #13 | | 273,783 | 100.00% | ExtreIce | 227 | 227&nbsp&nbsp/ 0 / 0 | 32 | 0 | 0 | FL,SD | Report |
| #14 | | 273,783 | 100.00% | _Rise | 227 | 227&nbsp&nbsp/ 0 / 0 | 3 | 0 | 0 | FL | Report |
| #15 | | 273,453 | 99.78% | forelych | 227 | 226&nbsp&nbsp/ 1 / 0 | 32 | 0 | 0 | FL | Report |
| #16 | | 272,571 | 99.56% | taiko_ryuki | 227 | 225&nbsp&nbsp/ 2 / 0 | 14 | 0 | 0 | NC | Report |
| #17 | | 271,927 | 99.78% | Naked Snake | 227 | 226&nbsp&nbsp/ 1 / 0 | 27 | 0 | 0 | FL | Report |
| #18 | | 268,161 | 97.58% | waiperseus | 227 | 216&nbsp&nbsp/ 11 / 0 | 32 | 0 | 0 | FL | Report |
| #19 | | 265,560 | 94.49% | kobanoir | 227 | 202&nbsp&nbsp/ 25 / 0 | 5 | 0 | 0 | HR,NC | Report |
| #20 | | 263,070 | 100.00% | sed234rrr | 227 | 227&nbsp&nbsp/ 0 / 0 | 3 | 0 | 0 | HR | Report |
| #21 | | 262,219 | 96.92% | maruse | 227 | 213&nbsp&nbsp/ 14 / 0 | 0 | 0 | 0 | DT | Report |
| #22 | | 261,704 | 96.04% | _funeko_ | 227 | 209&nbsp&nbsp/ 18 / 0 | 28 | 0 | 0 | DT | Report |
| #23 | | 261,656 | 91.19% | ____ReFFeN____ | 227 | 187&nbsp&nbsp/ 40 / 0 | 16 | 1 | 0 | HR,NC | Report |
| #24 | | 257,514 | 97.80% | ktototamovich | 227 | 217&nbsp&nbsp/ 10 / 0 | 30 | 2 | 0 | HR | Report |
| #25 | | 256,896 | 97.36% | enak101 | 227 | 215&nbsp&nbsp/ 12 / 0 | 30 | 1 | 0 | HR | Report |
| #26 | | 255,444 | 97.36% | Shyguy | 227 | 215&nbsp&nbsp/ 12 / 0 | 27 | 2 | 0 | HD | Report |
| #27 | | 254,508 | 100.00% | MNTkun | 227 | 227&nbsp&nbsp/ 0 / 0 | 0 | 0 | 0 | PF | Report |
| #28 | | 254,467 | 96.92% | KellyKellyPyonn | 227 | 213&nbsp&nbsp/ 14 / 0 | 0 | 0 | 0 | HR | Report |
| #29 | | 253,668 | 99.34% | LanXer JZ | 227 | 224&nbsp&nbsp/ 3 / 0 | 23 | 0 | 0 | None | Report |
| #30 | | 253,418 | 99.56% | Zismac | 227 | 225&nbsp&nbsp/ 2 / 0 | 1 | 0 | 0 | None | Report |
| #31 | | 253,156 | 94.49% | a_don | 227 | 202&nbsp&nbsp/ 25 / 0 | 28 | 2 | 0 | HR | Report |
| #32 | | 251,867 | 90.31% | [ A A T U ] | 227 | 183&nbsp&nbsp/ 44 / 0 | 9 | 2 | 0 | HR,NC | Report |
| #33 | | 251,763 | 91.85% | pHisSUMO | 227 | 190&nbsp&nbsp/ 37 / 0 | 23 | 2 | 0 | DT | Report |
| #34 | | 251,632 | 96.48% | Graftiger | 227 | 211&nbsp&nbsp/ 16 / 0 | 0 | 0 | 0 | HR | Report |
| #35 | | 251,608 | 99.34% | owatanimal | 227 | 224&nbsp&nbsp/ 3 / 0 | 4 | 0 | 0 | None | Report |
| #36 | | 251,300 | 95.59% | asdfbcv7788 | 227 | 207&nbsp&nbsp/ 20 / 0 | 28 | 3 | 0 | HR | Report |
| #37 | | 251,071 | 93.61% | Inoue | 219 | 205&nbsp&nbsp/ 15 / 0 | 3 | 0 | 7 | FL | Report |
| #38 | | 250,704 | 95.37% | Airial5177 | 227 | 206&nbsp&nbsp/ 21 / 0 | 11 | 0 | 0 | HR,SD | Report |
| #39 | | 250,502 | 98.02% | Naldy | 227 | 218&nbsp&nbsp/ 9 / 0 | 1 | 0 | 0 | None | Report |
| #40 | | 250,152 | 95.37% | OnlyoNeShot | 227 | 206&nbsp&nbsp/ 21 / 0 | 7 | 1 | 0 | HR | Report |
| #41 | | 250,008 | 95.59% | ryokucha_tea | 227 | 207&nbsp&nbsp/ 20 / 0 | 5 | 3 | 0 | HR | Report |
| #42 | | 249,633 | 95.59% | ReiShis | 227 | 207&nbsp&nbsp/ 20 / 0 | 1 | 0 | 0 | HR | Report |
| #43 | | 249,568 | 97.58% | 125601228 | 227 | 216&nbsp&nbsp/ 11 / 0 | 14 | 0 | 0 | None | Report |
| #44 | | 249,291 | 94.05% | V3n0m | 227 | 200&nbsp&nbsp/ 27 / 0 | 26 | 0 | 0 | HR | Report |
| #45 | | 249,248 | 97.58% | firenz818 | 227 | 216&nbsp&nbsp/ 11 / 0 | 9 | 1 | 0 | None | Report |
| #46 | | 249,154 | 98.02% | RileySpook | 227 | 218&nbsp&nbsp/ 9 / 0 | 27 | 3 | 0 | None | Report |
| #47 | | 249,142 | 97.58% | Skama | 227 | 216&nbsp&nbsp/ 11 / 0 | 0 | 0 | 0 | None | Report |
| #48 | | 249,058 | 98.02% | XGenPlayer | 227 | 218&nbsp&nbsp/ 9 / 0 | 23 | 2 | 0 | None | Report |
| #49 | | 248,682 | 97.58% | shoebert | 227 | 216&nbsp&nbsp/ 11 / 0 | 4 | 1 | 0 | SD | Report |
| #50 | | 248,532 | 93.39% | Mennock | 227 | 197&nbsp&nbsp/ 30 / 0 | 27 | 3 | 0 | HR | Report |