Artist:
Kano
Circle Size:

Approach Rate:

Title:
Prima Stella
HP Drain:

Star Difficulty:

(6.10)
Creator:
KuranteMelodii
Accuracy:

Length:
4:18 (4:17 drain)
Source:
Genre:
Unspecified (Other)
BPM:
180
Tags:
nowhere samfree ゆうゆ yuuyu [-akitoshi-] akitoshi underforest 7ka -nanaka- [_-scarlet-_] scarlet del05 snownino_
User Rating:
Success Rate:
Points of Failure:


(graph is accumulative, based on % at fail/retry)

7.6% (1172 of 15359 plays)

Submitted:
Loved:
Apr 15, 2016
Apr 1, 2017
Rating Spread:

Favourited 61 times in total

Users that love this map: SolarFox, Dear, walaowey, AngeLREM -, Zeven-, Nerokg, sg03180, Suzuki_1112, Kyle Y, iman mutou, gfsd, Rozpacz, Frost, Kisses, cacagecaca, Opean, Kami Maikeru, B154f4n, _samu98_, zELL and many more!
Options:
Modding / Discussion
This map is in a LOVED state.
As such, it will not award any pp and leaderboards may be reset by the beatmap creator.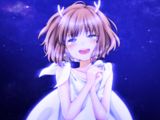 Enjoy my old style of mapping
Dank diff names
Easy:

Underforest
Normal:

Akitoshi
Hard:

Del05
Insane 1:

-Nanaka-
Insane 2:

SnowNiNo_
Extra:

[ -Scarlet- ]
Outside World / This Story is About Kano Trapped in a Birdcage Trying to Get Some Freedom:

KuranteMelodii
(Hitsounding is SHIT)
Video from
Fycho
's mapset
waaiiru is in the lead! ()
Score
66,460,058 (97.76%)
Max Combo
1601
300 / 100 / 50
1207 / 42 / 0
Misses
0
Geki (Elite Beat!)
226
Katu (Beat!)
29
Mods
HD,HR
Top 50 Scoreboard
| | Rank | Score | Accuracy | Player | Max Combo | 300 / 100 / 50 | Geki | Katu | Misses | Mods | |
| --- | --- | --- | --- | --- | --- | --- | --- | --- | --- | --- | --- |
| #1 | | 66,460,058 | 97.76% | waaiiru | 1601 | 1207&nbsp&nbsp/ 42 / 0 | 226 | 29 | 0 | HD,HR | Report |
| #2 | | 64,352,142 | 99.57% | Haynoru | 1601 | 1241&nbsp&nbsp/ 8 / 0 | 247 | 8 | 0 | HD | Report |
| #3 | | 64,122,257 | 99.47% | Rizer | 1601 | 1239&nbsp&nbsp/ 10 / 0 | 248 | 7 | 0 | HD | Report |
| #4 | | 64,028,108 | 98.93% | Bora | 1603 | 1229&nbsp&nbsp/ 20 / 0 | 241 | 14 | 0 | HD | Report |
| #5 | | 63,921,573 | 98.99% | Ok xd | 1602 | 1230&nbsp&nbsp/ 19 / 0 | 243 | 12 | 0 | HD | Report |
| #6 | | 63,766,041 | 99.15% | Fuma | 1599 | 1233&nbsp&nbsp/ 16 / 0 | 242 | 13 | 0 | HD | Report |
| #7 | | 63,675,633 | 98.60% | Teachu | 1603 | 1223&nbsp&nbsp/ 25 / 1 | 236 | 18 | 0 | HD | Report |
| #8 | | 63,527,470 | 98.72% | [KOR]Kosaki | 1602 | 1225&nbsp&nbsp/ 24 / 0 | 237 | 18 | 0 | HD | Report |
| #9 | | 61,873,968 | 99.28% | Yuuki-chan | 1565 | 1236&nbsp&nbsp/ 12 / 0 | 242 | 12 | 1 | HD | Report |
| #10 | | 60,837,130 | 99.79% | Dark PHOENIX | 1603 | 1245&nbsp&nbsp/ 4 / 0 | 251 | 4 | 0 | None | Report |
| #11 | | 60,814,810 | 99.68% | zeluaR | 1603 | 1243&nbsp&nbsp/ 6 / 0 | 250 | 5 | 0 | None | Report |
| #12 | | 60,708,930 | 99.47% | Ashtar | 1603 | 1239&nbsp&nbsp/ 10 / 0 | 248 | 7 | 0 | None | Report |
| #13 | | 60,674,770 | 99.57% | Celis | 1603 | 1241&nbsp&nbsp/ 8 / 0 | 247 | 8 | 0 | None | Report |
| #14 | | 60,529,050 | 99.31% | chucentry | 1603 | 1236&nbsp&nbsp/ 13 / 0 | 244 | 11 | 0 | None | Report |
| #15 | | 60,525,580 | 99.31% | [ Niku ] | 1602 | 1236&nbsp&nbsp/ 13 / 0 | 242 | 13 | 0 | None | Report |
| #16 | | 60,452,090 | 99.25% | Blackskyline | 1603 | 1235&nbsp&nbsp/ 14 / 0 | 245 | 10 | 0 | None | Report |
| #17 | | 60,445,150 | 98.88% | Chitogod | 1603 | 1228&nbsp&nbsp/ 21 / 0 | 236 | 19 | 0 | None | Report |
| #18 | | 60,435,150 | 99.31% | ToLove | 1603 | 1236&nbsp&nbsp/ 13 / 0 | 246 | 9 | 0 | None | Report |
| #19 | | 60,379,330 | 99.31% | Harpy | 1601 | 1236&nbsp&nbsp/ 13 / 0 | 248 | 7 | 0 | None | Report |
| #20 | | 60,343,170 | 98.83% | WubWoofWolf | 1601 | 1227&nbsp&nbsp/ 22 / 0 | 241 | 14 | 0 | None | Report |
| #21 | | 60,322,290 | 98.97% | Coolgav | 1599 | 1230&nbsp&nbsp/ 18 / 1 | 239 | 15 | 0 | None | Report |
| #22 | | 60,280,890 | 99.20% | [KOR]Rem | 1603 | 1234&nbsp&nbsp/ 15 / 0 | 246 | 9 | 0 | None | Report |
| #23 | | 59,954,790 | 98.56% | Blazemon | 1603 | 1222&nbsp&nbsp/ 27 / 0 | 237 | 18 | 0 | None | Report |
| #24 | | 59,928,050 | 98.35% | anchobi | 1603 | 1218&nbsp&nbsp/ 31 / 0 | 233 | 22 | 0 | None | Report |
| #25 | | 59,791,460 | 98.45% | spookali | 1602 | 1220&nbsp&nbsp/ 29 / 0 | 233 | 22 | 0 | None | Report |
| #26 | | 59,702,190 | 98.61% | Ringo | 1601 | 1223&nbsp&nbsp/ 26 / 0 | 238 | 17 | 0 | None | Report |
| #27 | | 59,695,340 | 97.86% | mrbonk | 1600 | 1209&nbsp&nbsp/ 40 / 0 | 225 | 30 | 0 | None | Report |
| #28 | | 59,695,270 | 98.04% | nr_pm | 1603 | 1213&nbsp&nbsp/ 33 / 3 | 229 | 25 | 0 | None | Report |
| #29 | | 59,555,850 | 98.48% | Elegant Loli | 1602 | 1221&nbsp&nbsp/ 26 / 2 | 241 | 12 | 0 | None | Report |
| #30 | | 59,275,370 | 97.49% | WardoX | 1601 | 1202&nbsp&nbsp/ 47 / 0 | 222 | 33 | 0 | None | Report |
| #31 | | 59,193,850 | 97.96% | jcjc | 1599 | 1211&nbsp&nbsp/ 37 / 1 | 229 | 25 | 0 | None | Report |
| #32 | | 59,146,310 | 97.42% | Pray | 1603 | 1201&nbsp&nbsp/ 47 / 1 | 223 | 31 | 0 | None | Report |
| #33 | | 59,125,350 | 97.44% | PriPalaala | 1601 | 1201&nbsp&nbsp/ 48 / 0 | 220 | 35 | 0 | None | Report |
| #34 | | 58,925,170 | 97.01% | thaibuy | 1603 | 1193&nbsp&nbsp/ 56 / 0 | 223 | 32 | 0 | None | Report |
| #35 | | 58,700,420 | 96.89% | Passara | 1598 | 1191&nbsp&nbsp/ 57 / 1 | 216 | 38 | 0 | None | Report |
| #36 | | 58,541,100 | 98.29% | Asada-san | 1568 | 1218&nbsp&nbsp/ 29 / 0 | 229 | 24 | 2 | None | Report |
| #37 | | 58,101,930 | 95.88% | Este_llise | 1603 | 1172&nbsp&nbsp/ 76 / 1 | 215 | 39 | 0 | None | Report |
| #38 | | 58,096,050 | 98.99% | 4ikos | 1565 | 1231&nbsp&nbsp/ 16 / 0 | 245 | 8 | 2 | None | Report |
| #39 | | 57,865,940 | 95.81% | ToucheDeVelour | 1597 | 1171&nbsp&nbsp/ 76 / 2 | 209 | 44 | 0 | None | Report |
| #40 | | 57,312,670 | 94.21% | Freddie | 1602 | 1141&nbsp&nbsp/ 106 / 2 | 193 | 60 | 0 | None | Report |
| #41 | | 56,852,700 | 97.25% | BeDuck | 1565 | 1199&nbsp&nbsp/ 45 / 4 | 225 | 26 | 1 | None | Report |
| #42 | | 56,010,670 | 98.80% | ShuFunG- | 1539 | 1228&nbsp&nbsp/ 18 / 0 | 246 | 8 | 3 | None | Report |
| #43 | | 55,277,260 | 96.88% | -Slasher | 1548 | 1192&nbsp&nbsp/ 53 / 2 | 217 | 35 | 2 | None | Report |
| #44 | | 53,674,390 | 98.43% | SeeL | 1510 | 1220&nbsp&nbsp/ 28 / 0 | 230 | 25 | 1 | None | Report |
| #45 | | 52,207,910 | 98.85% | bules2 | 1492 | 1228&nbsp&nbsp/ 20 / 0 | 237 | 17 | 1 | None | Report |
| #46 | | 50,238,210 | 97.44% | WWWWWWWWWWWWOWO | 1468 | 1202&nbsp&nbsp/ 45 / 0 | 221 | 32 | 2 | None | Report |
| #47 | | 48,494,960 | 98.88% | Alleros | 1438 | 1229&nbsp&nbsp/ 17 / 2 | 241 | 13 | 1 | None | Report |
| #48 | | 46,860,470 | 98.32% | Yang Xiao Long | 1419 | 1218&nbsp&nbsp/ 30 / 0 | 231 | 23 | 1 | None | Report |
| #49 | | 44,267,300 | 98.48% | kiiro127 | 1374 | 1221&nbsp&nbsp/ 27 / 0 | 235 | 19 | 1 | None | Report |
| #50 | | 44,121,215 | 97.36% | [ Hyung ] | 1333 | 1200&nbsp&nbsp/ 48 / 0 | 222 | 32 | 1 | HD | Report |