Beatmap Listing » Igorrr & Ruby My Dear - Biquette
Artist:
Igorrr & Ruby My Dear
Key Amount:

Approach Rate:

Title:
Biquette
HP Drain:

Star Difficulty:

(4.52)
Creator:
Pope Gadget
Accuracy:

Length:
4:35 (4:17 drain)
Source:
Genre:
Unspecified (Other)
BPM:
188
Tags:
baroquecore maigre ep
User Rating:
Success Rate:
Points of Failure:


(graph is accumulative, based on % at fail/retry)

27.9% (1122 of 4023 plays)

Submitted:
Loved:
Apr 8, 2016
Jan 11, 2017
Rating Spread:

Favourited 40 times in total

Users that love this map: Tidek, Axertje, Nivrad00, Evening, wizardoffail, Nesin, Valedict, Chrubble, devberr077, NightWolf03, PsychicHusky, Ze_Potente, ciooblood, Gekido-, princesswell, Tadayuuki, Abraxos, Parachor, AnMaO, JustinNF and many more!
Options:
Modding / Discussion
This map is in a LOVED state.
As such, it will not award any pp and leaderboards may be reset by the beatmap creator.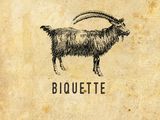 BG/Banner by Gazelle. Chart included in the
Timdam 2 stepmania pack
!
Huge thanks to
Evening
and
Nivrad00
for helping with the SVs and FX in the 'du Fromage' difficulty.
TheToaphster is in the lead! ()
Score
980,159 (99.50%)
Max Combo
1810
MAX / 300 / 200
1494 / 400 / 26
100 / 50 / Misses
0 / 0 / 1
Mods
None
Top 50 Scoreboard
Rank
Score
Accuracy
Player
Max Combo
MAX
300
200
100
50
Miss
Mods
#1
980,159
99.50%
TheToaphster
1810
1494
400
26
0
0
1
None
Report
#2
977,515
99.29%
Guilhermeziat
3126
1414
470
33
4
0
0
None
Report
#3
975,775
99.25%
Chrubble
3139
1342
538
39
2
0
0
None
Report
#4
969,238
99.18%
Tidek
2343
1432
446
40
2
0
1
None
Report
#5
965,406
98.83%
Asrielly
3131
1417
443
55
5
1
0
None
Report
#6
959,041
98.54%
Azubeur
3132
1305
538
72
6
0
0
None
Report
#7
957,991
98.89%
Lothus
2613
1406
456
55
3
0
1
None
Report
#8
956,945
98.87%
Couil
2350
1320
553
34
10
2
2
None
Report
#9
945,846
98.33%
andreymc
3125
1325
511
75
8
2
0
None
Report
#10
941,565
98.35%
itsjake
1922
1264
575
71
8
2
1
None
Report
#11
937,040
98.19%
SitekX
2356
1343
485
84
6
1
2
None
Report
#12
933,763
98.01%
RemFangirl
1836
1243
585
75
12
5
1
None
Report
#13
933,683
98.01%
Razzy
2525
1279
542
89
6
3
2
None
Report
#14
923,708
97.56%
Cryolien
3134
1239
555
115
9
3
0
None
Report
#15
919,997
97.65%
WalterToro
2515
1190
610
109
9
1
2
None
Report
#16
917,794
97.78%
petitekpl
1697
1156
654
100
4
2
5
None
Report
#17
915,728
97.41%
araragigun
1426
1197
600
103
17
0
4
None
Report
#18
900,533
96.98%
akuma123
1666
1174
607
115
13
6
6
None
Report
#19
898,044
97.14%
Rell
1116
1151
639
104
18
4
5
None
Report
#20
894,810
96.97%
[ Vento ]
1080
1141
635
124
12
1
8
None
Report
#21
893,072
97.17%
AnMaO
1772
1166
621
110
17
4
3
None
Report
#22
892,719
97.16%
Pipper
1607
1191
595
113
15
1
6
None
Report
#23
892,048
97.13%
Ze_Potente
1423
1096
690
112
14
3
6
None
Report
#24
891,380
96.91%
xSnaggles
3116
1133
628
143
15
2
0
None
Report
#25
889,928
96.77%
aluuu
2505
1103
654
143
20
0
1
None
Report
#26
879,564
96.67%
Cribob
1202
1136
623
138
17
2
5
None
Report
#27
878,163
96.75%
-Electro-
1177
1209
562
122
16
5
7
None
Report
#28
875,267
96.79%
Domblade
1189
1093
682
117
16
6
7
None
Report
#29
874,508
96.76%
lombit
1423
1210
562
117
25
3
4
None
Report
#30
873,784
95.90%
Versac
1434
940
773
183
21
2
2
None
Report
#31
868,156
96.13%
Panshow
1713
1069
671
148
22
4
7
None
Report
#32
855,892
96.31%
H PotatoChips
1219
1109
643
135
23
3
8
None
Report
#33
850,019
95.80%
sebaex
788
1042
699
133
29
6
12
None
Report
#34
848,956
96.18%
zero2snow
1443
1130
608
149
29
4
1
None
Report
#35
848,704
96.19%
Traps Are Cute
2345
1099
637
156
21
5
3
None
Report
#36
848,030
95.73%
Fizzy
1697
971
746
166
31
6
1
None
Report
#37
842,643
96.45%
RemiFlan
1235
1085
664
148
15
1
8
None
Report
#38
841,991
95.71%
Miq
1304
1108
630
135
29
5
14
None
Report
#39
838,433
95.94%
k2Zero
1033
1158
575
155
18
4
11
None
Report
#40
837,370
95.97%
Cursetyl
598
1149
603
124
22
9
14
None
Report
#41
834,998
95.90%
andykaakmald
1014
1074
653
160
25
2
7
None
Report
#42
833,107
95.86%
Crymeno
898
1063
669
153
20
5
11
None
Report
#43
831,476
95.55%
ChocoCoki-
1203
1018
696
170
22
5
10
None
Report
#44
831,142
96.02%
Ezze
925
1076
662
150
16
7
10
None
Report
#45
829,375
95.23%
shuniki
1615
982
714
187
25
2
11
None
Report
#46
827,553
95.51%
Obligerator
1195
1080
652
140
26
4
19
None
Report
#47
827,149
95.77%
kungS
1238
1028
688
174
22
2
7
None
Report
#48
826,291
95.50%
Jinjin
1362
1028
693
156
24
9
11
None
Report
#49
824,825
95.07%
MarsJackson
1016
1003
700
168
31
6
13
None
Report
#50
824,105
95.73%
zZ_Natsu_Zz
1026
1014
708
165
18
6
10
None
Report