Artist:
Verka Smerdyuchka
Circle Size:

Approach Rate:

Title:
Pylesos
HP Drain:

Star Difficulty:

(3.53)
Creator:
Volta
Accuracy:

Length:
1:06 (1:05 drain)
Source:
Genre:
Novelty (Other)
BPM:
170
Tags:
vacuum cleaner ukrainian russian Сердючка Красная Плесень Пародия parody serduchka krasnaya plesen' sredyuchka smerduchka
User Rating:
Success Rate:
Points of Failure:


(graph is accumulative, based on % at fail/retry)

32.9% (657 of 1998 plays)

Submitted:
Ranked:
Mar 27, 2016
Nov 26, 2017
Rating Spread:

Favourited 44 times in total

Users that love this map: makisokk, KatouMegumi, SwavyStar, goodfeelow, WexliLog, elizavetko, RIROK, Soul02, ONETUDORE1487, KUST, GreenMone, Jenny Hooves, Nik Sensei, cherule, Mefisto_FX, NeRRoBN, Dewqu, Steinersatz, Dethrunner, Hygo69 and many more!
Options:
Modding / Discussion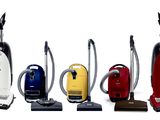 this song is about vacuum cleaner.
audio file from
KatouMegumi
.
metadata is checked by
Bakari
, Kurai, Marvollo, Djulus
v2fax is in the lead! ()
Score
574,542 (100.00%)
Max Combo
389
300 / 100 / 50
389 / 0 / 0
Misses
0
Geki (Elite Beat!)
24
Katu (Beat!)
0
Mods
HD,DT
Top 50 Scoreboard
| | Rank | Score | Accuracy | Player | Max Combo | 300 / 100 / 50 | Geki | Katu | Misses | Mods | |
| --- | --- | --- | --- | --- | --- | --- | --- | --- | --- | --- | --- |
| #1 | | 574,542 | 100.00% | v2fax | 389 | 389&nbsp&nbsp/ 0 / 0 | 24 | 0 | 0 | HD,DT | Report |
| #2 | | 574,542 | 100.00% | uone | 389 | 389&nbsp&nbsp/ 0 / 0 | 36 | 0 | 0 | HD,DT,PF | Report |
| #3 | | 574,542 | 100.00% | asuasu_yura | 389 | 389&nbsp&nbsp/ 0 / 0 | 17 | 0 | 0 | HD,NC | Report |
| #4 | | 569,954 | 99.61% | Das | 389 | 386&nbsp&nbsp/ 3 / 0 | 7 | 0 | 0 | HD,DT | Report |
| #5 | | 553,176 | 95.24% | forelych | 389 | 352&nbsp&nbsp/ 37 / 0 | 12 | 0 | 0 | HD,NC | Report |
| #6 | | 552,392 | 100.00% | sing216 | 389 | 389&nbsp&nbsp/ 0 / 0 | 52 | 0 | 0 | NC | Report |
| #7 | | 552,392 | 100.00% | _yu68 | 389 | 389&nbsp&nbsp/ 0 / 0 | 30 | 0 | 0 | DT | Report |
| #8 | | 540,752 | 97.04% | goheegy | 389 | 366&nbsp&nbsp/ 23 / 0 | 34 | 0 | 0 | DT | Report |
| #9 | | 533,542 | 100.00% | Leralice | 389 | 389&nbsp&nbsp/ 0 / 0 | 7 | 0 | 0 | HR,PF | Report |
| #10 | | 533,542 | 100.00% | kevin3333g | 389 | 389&nbsp&nbsp/ 0 / 0 | 86 | 0 | 0 | HR | Report |
| #11 | | 533,542 | 100.00% | 753159 | 389 | 389&nbsp&nbsp/ 0 / 0 | 20 | 0 | 0 | HR | Report |
| #12 | | 533,542 | 100.00% | Kqrth | 389 | 389&nbsp&nbsp/ 0 / 0 | 38 | 0 | 0 | HR | Report |
| #13 | | 533,542 | 100.00% | Conor | 389 | 389&nbsp&nbsp/ 0 / 0 | 5 | 0 | 0 | HR | Report |
| #14 | | 533,542 | 100.00% | Saikoro | 389 | 389&nbsp&nbsp/ 0 / 0 | 18 | 0 | 0 | HR | Report |
| #15 | | 533,542 | 100.00% | andri yumanda | 389 | 389&nbsp&nbsp/ 0 / 0 | 68 | 0 | 0 | HR | Report |
| #16 | | 530,753 | 99.36% | Angerfist | 389 | 384&nbsp&nbsp/ 5 / 0 | 4 | 0 | 0 | HR | Report |
| #17 | | 530,533 | 99.23% | non90909 | 389 | 383&nbsp&nbsp/ 6 / 0 | 15 | 0 | 0 | HR | Report |
| #18 | | 530,422 | 99.49% | -Okaerinasai- | 389 | 385&nbsp&nbsp/ 4 / 0 | 13 | 0 | 0 | HR | Report |
| #19 | | 529,937 | 99.49% | Oui | 389 | 385&nbsp&nbsp/ 4 / 0 | 15 | 0 | 0 | HD | Report |
| #20 | | 529,648 | 99.49% | AliceQ | 389 | 385&nbsp&nbsp/ 4 / 0 | 35 | 0 | 0 | HD | Report |
| #21 | | 529,481 | 99.36% | Retardzeed | 389 | 384&nbsp&nbsp/ 5 / 0 | 6 | 0 | 0 | HD | Report |
| #22 | | 529,192 | 99.87% | CivelMamosora | 389 | 388&nbsp&nbsp/ 1 / 0 | 12 | 0 | 0 | HD | Report |
| #23 | | 527,909 | 98.84% | Kazaze | 389 | 380&nbsp&nbsp/ 9 / 0 | 73 | 0 | 0 | HD | Report |
| #24 | | 527,326 | 98.46% | Kaemz | 389 | 377&nbsp&nbsp/ 12 / 0 | 38 | 0 | 0 | HR | Report |
| #25 | | 526,426 | 98.97% | Cqfuj | 389 | 381&nbsp&nbsp/ 8 / 0 | 84 | 0 | 0 | HR | Report |
| #26 | | 526,242 | 98.46% | Chaosfan | 389 | 377&nbsp&nbsp/ 12 / 0 | 31 | 1 | 0 | HR | Report |
| #27 | | 523,845 | 96.14% | fafik99 | 389 | 359&nbsp&nbsp/ 30 / 0 | 28 | 0 | 0 | DT,SD | Report |
| #28 | | 523,038 | 98.59% | Rache | 389 | 378&nbsp&nbsp/ 11 / 0 | 83 | 3 | 0 | HD | Report |
| #29 | | 521,569 | 94.99% | Alchyr | 389 | 350&nbsp&nbsp/ 39 / 0 | 0 | 0 | 0 | DT | Report |
| #30 | | 518,792 | 97.04% | Annin5571 | 389 | 366&nbsp&nbsp/ 23 / 0 | 38 | 2 | 0 | HR | Report |
| #31 | | 517,982 | 96.40% | aoe | 389 | 361&nbsp&nbsp/ 28 / 0 | 84 | 1 | 0 | HR | Report |
| #32 | | 516,593 | 98.46% | orbstar - byron | 389 | 377&nbsp&nbsp/ 12 / 0 | 26 | 1 | 0 | HD | Report |
| #33 | | 516,127 | 94.73% | 1miko1 | 389 | 348&nbsp&nbsp/ 41 / 0 | 16 | 0 | 0 | DT | Report |
| #34 | | 515,907 | 96.92% | Wolf Whitenova | 389 | 365&nbsp&nbsp/ 24 / 0 | 15 | 1 | 0 | HR | Report |
| #35 | | 515,025 | 97.17% | FarawayOtaku | 389 | 367&nbsp&nbsp/ 22 / 0 | 10 | 0 | 0 | HR | Report |
| #36 | | 514,360 | 100.00% | asgardv | 389 | 389&nbsp&nbsp/ 0 / 0 | 17 | 0 | 0 | None | Report |
| #37 | | 514,360 | 100.00% | sed234rrr | 389 | 389&nbsp&nbsp/ 0 / 0 | 18 | 0 | 0 | None | Report |
| #38 | | 513,940 | 99.87% | kabo_2468 | 389 | 388&nbsp&nbsp/ 1 / 0 | 28 | 0 | 0 | None | Report |
| #39 | | 513,810 | 99.87% | doodledeoxys | 389 | 388&nbsp&nbsp/ 1 / 0 | 77 | 0 | 0 | None | Report |
| #40 | | 513,424 | 99.74% | Inoue | 389 | 387&nbsp&nbsp/ 2 / 0 | 0 | 0 | 0 | None | Report |
| #41 | | 513,340 | 100.00% | kclee2172 | 389 | 389&nbsp&nbsp/ 0 / 0 | 26 | 0 | 0 | None | Report |
| #42 | | 513,268 | 96.40% | Shinich | 389 | 361&nbsp&nbsp/ 28 / 0 | 79 | 4 | 0 | HR | Report |
| #43 | | 512,865 | 97.04% | enjoyit1025 | 389 | 366&nbsp&nbsp/ 23 / 0 | 40 | 1 | 0 | HR | Report |
| #44 | | 512,716 | 99.61% | umnkenenezo | 389 | 386&nbsp&nbsp/ 3 / 0 | 57 | 0 | 0 | None | Report |
| #45 | | 512,681 | 95.89% | Rhytoly | 389 | 357&nbsp&nbsp/ 32 / 0 | 0 | 0 | 0 | NC | Report |
| #46 | | 512,160 | 99.61% | Ray_9n | 389 | 386&nbsp&nbsp/ 3 / 0 | 70 | 1 | 0 | None | Report |
| #47 | | 511,760 | 99.36% | Nikonych | 389 | 384&nbsp&nbsp/ 5 / 0 | 3 | 0 | 0 | None | Report |
| #48 | | 511,690 | 99.87% | Shizuku- | 389 | 388&nbsp&nbsp/ 1 / 0 | 28 | 0 | 0 | None | Report |
| #49 | | 511,314 | 96.92% | kazzysan | 389 | 365&nbsp&nbsp/ 24 / 0 | 53 | 3 | 0 | DT | Report |
| #50 | | 511,306 | 95.24% | StargazerG | 389 | 352&nbsp&nbsp/ 37 / 0 | 56 | 5 | 0 | HR | Report |