Artist:
Mantis & Rekoil
Circle Size:

Approach Rate:

Title:
Trauma
HP Drain:

Star Difficulty:

(7.29)
Creator:
Seni
Accuracy:

Length:
4:29 (4:14 drain)
Source:
Genre:
Unspecified (Other)
BPM:
220
Tags:
akitoshi for president
User Rating:
Success Rate:
Points of Failure:


(graph is accumulative, based on % at fail/retry)

10.8% (6284 of 58080 plays)

Submitted:
Loved:
Mar 13, 2016
Apr 2, 2017
Rating Spread:

Favourited 163 times in total

Users that love this map: Yoru-hide, Shimox, -Archangel-, Mel, Azer, bluesfan, Veerce, Inertialboss, Touchette, Simplexive, Snow--, Elco, n9011, Yuza, Ruikoo, Pryyk, Mokaffe, Shibatora, Rohulk, Haynoru and many more!
Options:
Modding / Discussion
This map is in a LOVED state.
As such, it will not award any pp and leaderboards may be reset by the beatmap creator.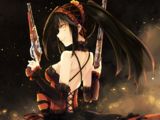 Collab with
Akitoshi
aka [-AKiTOSHi-] aka Corinn
Topoi is in the lead! ()
Score
54,856,848 (97.07%)
Max Combo
1989
300 / 100 / 50
1153 / 53 / 0
Misses
0
Geki (Elite Beat!)
277
Katu (Beat!)
38
Mods
None
Top 50 Scoreboard
| | Rank | Score | Accuracy | Player | Max Combo | 300 / 100 / 50 | Geki | Katu | Misses | Mods | |
| --- | --- | --- | --- | --- | --- | --- | --- | --- | --- | --- | --- |
| #1 | | 54,856,848 | 97.07% | Topoi | 1989 | 1153&nbsp&nbsp/ 53 / 0 | 277 | 38 | 0 | None | Report |
| #2 | | 47,669,183 | 98.31% | Kumagai Eri | 1765 | 1176&nbsp&nbsp/ 29 / 0 | 290 | 24 | 1 | HD | Report |
| #3 | | 45,808,170 | 97.64% | HappyStick | 1800 | 1165&nbsp&nbsp/ 37 / 1 | 283 | 28 | 3 | None | Report |
| #4 | | 44,204,842 | 97.60% | filsdelama | 1751 | 1163&nbsp&nbsp/ 42 / 0 | 284 | 30 | 1 | None | Report |
| #5 | | 43,629,714 | 95.94% | Alumetri | 1752 | 1134&nbsp&nbsp/ 68 / 2 | 271 | 41 | 2 | None | Report |
| #6 | | 30,796,660 | 98.07% | Neliel | 1212 | 1171&nbsp&nbsp/ 35 / 0 | 288 | 27 | 0 | None | Report |
| #7 | | 26,053,036 | 95.96% | MetoA | 1209 | 1135&nbsp&nbsp/ 67 / 0 | 259 | 52 | 4 | None | Report |
| #8 | | 25,598,208 | 97.51% | BeasttrollMC | 1237 | 1163&nbsp&nbsp/ 39 / 0 | 281 | 30 | 4 | None | Report |
| #9 | | 22,938,182 | 94.38% | Elegant Loli | 1089 | 1106&nbsp&nbsp/ 96 / 1 | 268 | 44 | 3 | None | Report |
| #10 | | 21,999,324 | 96.95% | _index | 1137 | 1153&nbsp&nbsp/ 48 / 1 | 277 | 33 | 4 | None | Report |
| #11 | | 20,100,854 | 95.63% | Squapple | 1090 | 1131&nbsp&nbsp/ 67 / 0 | 266 | 42 | 8 | None | Report |
| #12 | | 20,056,900 | 97.71% | Kosmonautas | 999 | 1167&nbsp&nbsp/ 33 / 2 | 288 | 22 | 4 | None | Report |
| #13 | | 19,640,601 | 98.56% | Azer | 904 | 1181&nbsp&nbsp/ 23 / 0 | 295 | 18 | 2 | HD | Report |
| #14 | | 19,367,406 | 97.19% | Ashtar | 1000 | 1159&nbsp&nbsp/ 39 / 1 | 282 | 26 | 7 | None | Report |
| #15 | | 18,912,624 | 96.61% | Mlaw22 | 951 | 1148&nbsp&nbsp/ 50 / 3 | 273 | 34 | 5 | None | Report |
| #16 | | 18,105,952 | 96.61% | Legestrophe | 1039 | 1149&nbsp&nbsp/ 47 / 3 | 277 | 31 | 7 | None | Report |
| #17 | | 17,868,718 | 95.00% | Totoki | 1006 | 1117&nbsp&nbsp/ 86 / 0 | 250 | 62 | 3 | None | Report |
| #18 | | 17,113,374 | 94.03% | Coni | 857 | 1103&nbsp&nbsp/ 91 / 4 | 247 | 58 | 8 | None | Report |
| #19 | | 17,112,358 | 96.06% | iamVill | 1001 | 1139&nbsp&nbsp/ 58 / 1 | 266 | 42 | 8 | None | Report |
| #20 | | 16,479,018 | 97.61% | OPJames | 900 | 1168&nbsp&nbsp/ 27 / 1 | 282 | 22 | 10 | HD | Report |
| #21 | | 16,244,602 | 93.05% | Silent Spica | 897 | 1085&nbsp&nbsp/ 111 / 1 | 235 | 72 | 9 | None | Report |
| #22 | | 16,185,454 | 94.53% | - Rosemary - | 725 | 1110&nbsp&nbsp/ 89 / 2 | 258 | 52 | 5 | None | Report |
| #23 | | 16,182,788 | 97.29% | Prograf | 717 | 1160&nbsp&nbsp/ 40 / 0 | 280 | 31 | 6 | None | Report |
| #24 | | 15,987,650 | 97.13% | Monko2k | 802 | 1155&nbsp&nbsp/ 49 / 0 | 278 | 35 | 2 | None | Report |
| #25 | | 15,500,030 | 95.01% | KHRiku | 709 | 1118&nbsp&nbsp/ 83 / 1 | 267 | 43 | 4 | None | Report |
| #26 | | 15,299,890 | 91.49% | AlexXerox | 742 | 1060&nbsp&nbsp/ 128 / 4 | 226 | 78 | 14 | HD | Report |
| #27 | | 15,240,286 | 97.94% | -raizen- | 692 | 1170&nbsp&nbsp/ 33 / 1 | 289 | 23 | 2 | None | Report |
| #28 | | 14,999,086 | 97.13% | ItsKevZii | 771 | 1157&nbsp&nbsp/ 43 / 0 | 279 | 31 | 6 | None | Report |
| #29 | | 14,959,894 | 96.03% | WubWoofWolf | 867 | 1140&nbsp&nbsp/ 52 / 5 | 264 | 39 | 9 | HD | Report |
| #30 | | 14,786,908 | 95.94% | Reyuza | 724 | 1136&nbsp&nbsp/ 62 / 2 | 268 | 43 | 6 | None | Report |
| #31 | | 14,289,016 | 93.50% | Legless | 713 | 1094&nbsp&nbsp/ 98 / 6 | 237 | 69 | 8 | None | Report |
| #32 | | 14,095,682 | 94.07% | Spark-desu | 847 | 1101&nbsp&nbsp/ 98 / 5 | 250 | 59 | 2 | None | Report |
| #33 | | 13,992,674 | 94.68% | emilow12 | 847 | 1118&nbsp&nbsp/ 66 / 11 | 267 | 35 | 11 | None | Report |
| #34 | | 13,908,204 | 97.43% | Informous | 720 | 1162&nbsp&nbsp/ 39 / 0 | 278 | 32 | 5 | None | Report |
| #35 | | 13,725,072 | 95.19% | FeriOP | 870 | 1126&nbsp&nbsp/ 65 / 2 | 260 | 41 | 13 | None | Report |
| #36 | | 13,552,294 | 95.14% | Teachu | 746 | 1125&nbsp&nbsp/ 67 / 0 | 270 | 31 | 14 | HD | Report |
| #37 | | 13,546,610 | 95.83% | TobiGH3 | 668 | 1132&nbsp&nbsp/ 69 / 4 | 263 | 49 | 1 | None | Report |
| #38 | | 13,472,464 | 94.22% | MINEMINE | 729 | 1108&nbsp&nbsp/ 85 / 0 | 252 | 53 | 13 | None | Report |
| #39 | | 13,255,078 | 94.29% | BorjituxLKurumi | 672 | 1108&nbsp&nbsp/ 85 / 5 | 253 | 53 | 8 | None | Report |
| #40 | | 13,210,552 | 90.37% | KoaLeahq | 737 | 1040&nbsp&nbsp/ 147 / 5 | 218 | 84 | 14 | None | Report |
| #41 | | 13,139,396 | 95.85% | GHAngeloid | 786 | 1137&nbsp&nbsp/ 52 / 10 | 270 | 36 | 7 | None | Report |
| #42 | | 13,130,326 | 95.92% | Frosiito | 642 | 1135&nbsp&nbsp/ 65 / 1 | 263 | 46 | 5 | None | Report |
| #43 | | 13,085,893 | 91.20% | yotampoco | 809 | 1059&nbsp&nbsp/ 122 / 1 | 223 | 72 | 24 | HD | Report |
| #44 | | 13,073,508 | 95.47% | MoeYandere | 790 | 1129&nbsp&nbsp/ 66 / 2 | 262 | 42 | 9 | None | Report |
| #45 | | 13,029,526 | 96.09% | Harpy | 761 | 1139&nbsp&nbsp/ 59 / 1 | 266 | 41 | 7 | None | Report |
| #46 | | 12,987,940 | 94.24% | shineroo | 767 | 1108&nbsp&nbsp/ 83 / 5 | 252 | 50 | 10 | None | Report |
| #47 | | 12,965,058 | 94.79% | Lazer | 721 | 1119&nbsp&nbsp/ 71 / 3 | 258 | 46 | 13 | None | Report |
| #48 | | 12,795,154 | 93.85% | raser1234 | 721 | 1104&nbsp&nbsp/ 80 / 7 | 258 | 42 | 15 | None | Report |
| #49 | | 12,692,464 | 94.73% | grasmaaier | 875 | 1125&nbsp&nbsp/ 51 / 3 | 273 | 25 | 27 | None | Report |
| #50 | | 12,682,458 | 93.30% | 872316468 | 712 | 1090&nbsp&nbsp/ 105 / 1 | 230 | 76 | 10 | None | Report |