Beatmap Listing » toby fox - ASGORE (Metal Cover by RichaadEB)
Artist:
toby fox
Circle Size:

Approach Rate:

Title:
ASGORE (Metal Cover by RichaadEB)
HP Drain:

Star Difficulty:

(7.22)
Creator:
BarkingMadDog
Accuracy:

Length:
2:54 (2:51 drain)
Source:
UNDERTALE
Genre:
Unspecified (Other)
BPM:
113
Tags:
bergentrückung ost intro rpg 2d choices matter guitar metal toxicxeternity
User Rating:
Success Rate:
Points of Failure:


(graph is accumulative, based on % at fail/retry)

6.9% (8681 of 125502 plays)

Submitted:
Loved:
Feb 13, 2016
Apr 1, 2017
Rating Spread:

Favourited 222 times in total

Users that love this map: Michiru-, naruto73, Zeugziumy, Snow Note, -Maux-, ninjastarr, Dustice, doKXiD, TaMul, timpipi123, FreeDom, ItsLingers, AYhaz, Veth, _YuriNee, Theaceae, DrSchlong, Correlate, Angeljim, Biwa Hoshi and many more!
Options:
Modding / Discussion
This map is in a LOVED state.
As such, it will not award any pp and leaderboards may be reset by the beatmap creator.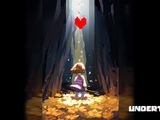 You are filled... with
DETERMINATION
♥
Thanks to:
Aia, Arphimigon, Arutsuki, Asphyxia, AtHeoN, Beafowl, ChronoNig, -ckopoctb-, [ -Crissaegrim- ], Duskyui, Flezlin, Flyville, Hysteria, KuranteMelodiii, P A N, ParkourWizard, Plaudible, regN, RocketBlade, [ -Scarlet- ], Sebu, Shiguri, Smc, Warpyc, Xilver, Yasaija 714, yezplz, Zer0-, and everyone who favourited!
Cookiezi is in the lead! ()
Score
30,182,799 (99.45%)
Max Combo
1235
300 / 100 / 50
956 / 8 / 0
Misses
0
Geki (Elite Beat!)
261
Katu (Beat!)
6
Mods
HD
Top 50 Scoreboard
| | Rank | Score | Accuracy | Player | Max Combo | 300 / 100 / 50 | Geki | Katu | Misses | Mods | |
| --- | --- | --- | --- | --- | --- | --- | --- | --- | --- | --- | --- |
| #1 | | 30,182,799 | 99.45% | Cookiezi | 1235 | 956&nbsp&nbsp/ 8 / 0 | 261 | 6 | 0 | HD | Report |
| #2 | | 29,999,673 | 99.52% | NerO | 1234 | 957&nbsp&nbsp/ 7 / 0 | 261 | 6 | 0 | HD | Report |
| #3 | | 29,955,850 | 98.89% | HappyStick | 1235 | 948&nbsp&nbsp/ 16 / 0 | 255 | 12 | 0 | HD | Report |
| #4 | | 29,142,632 | 97.58% | Emilia | 1225 | 929&nbsp&nbsp/ 35 / 0 | 248 | 19 | 0 | HD | Report |
| #5 | | 28,516,328 | 100.00% | Dustice | 1235 | 964&nbsp&nbsp/ 0 / 0 | 267 | 0 | 0 | None | Report |
| #6 | | 28,449,600 | 99.52% | Neliel | 1235 | 957&nbsp&nbsp/ 7 / 0 | 261 | 6 | 0 | None | Report |
| #7 | | 28,349,958 | 99.17% | _index | 1234 | 952&nbsp&nbsp/ 12 / 0 | 261 | 6 | 0 | None | Report |
| #8 | | 28,232,074 | 99.31% | Mlaw22 | 1234 | 954&nbsp&nbsp/ 10 / 0 | 261 | 6 | 0 | None | Report |
| #9 | | 28,182,300 | 98.48% | La Valse | 1233 | 942&nbsp&nbsp/ 22 / 0 | 255 | 12 | 0 | None | Report |
| #10 | | 28,045,284 | 98.48% | _RyuK | 1235 | 942&nbsp&nbsp/ 22 / 0 | 254 | 13 | 0 | None | Report |
| #11 | | 25,715,156 | 99.59% | firebat92 | 1173 | 959&nbsp&nbsp/ 3 / 0 | 263 | 2 | 2 | None | Report |
| #12 | | 23,765,410 | 97.93% | traps | 1132 | 935&nbsp&nbsp/ 27 / 0 | 247 | 18 | 2 | None | Report |
| #13 | | 23,575,922 | 99.52% | Firstus | 1116 | 957&nbsp&nbsp/ 7 / 0 | 260 | 7 | 0 | None | Report |
| #14 | | 23,069,018 | 96.91% | - Rosemary - | 1121 | 921&nbsp&nbsp/ 38 / 3 | 243 | 21 | 2 | None | Report |
| #15 | | 21,958,686 | 96.75% | Spark-desu | 1096 | 918&nbsp&nbsp/ 43 / 2 | 240 | 24 | 1 | None | Report |
| #16 | | 20,073,363 | 99.38% | Spare | 970 | 957&nbsp&nbsp/ 3 / 0 | 261 | 2 | 4 | HD | Report |
| #17 | | 19,564,786 | 98.69% | Zmatureeno | 972 | 946&nbsp&nbsp/ 16 / 0 | 255 | 10 | 2 | None | Report |
| #18 | | 18,956,560 | 97.20% | nr_pm | 967 | 924&nbsp&nbsp/ 39 / 0 | 243 | 23 | 1 | None | Report |
| #19 | | 18,934,199 | 97.87% | OPJames | 944 | 937&nbsp&nbsp/ 19 / 1 | 254 | 10 | 7 | HD | Report |
| #20 | | 18,773,893 | 99.07% | Rafis | 898 | 951&nbsp&nbsp/ 12 / 0 | 260 | 6 | 1 | HD | Report |
| #21 | | 18,773,608 | 98.41% | NuHaru | 949 | 942&nbsp&nbsp/ 20 / 0 | 255 | 10 | 2 | None | Report |
| #22 | | 18,747,708 | 97.72% | Topoi | 947 | 933&nbsp&nbsp/ 27 / 0 | 247 | 19 | 4 | None | Report |
| #23 | | 18,620,236 | 97.27% | Reyuza | 967 | 927&nbsp&nbsp/ 29 / 6 | 252 | 12 | 2 | None | Report |
| #24 | | 18,528,548 | 98.37% | bango | 970 | 942&nbsp&nbsp/ 18 / 2 | 256 | 8 | 2 | None | Report |
| #25 | | 18,385,832 | 97.39% | Rhythm blue | 969 | 930&nbsp&nbsp/ 25 / 3 | 247 | 14 | 6 | None | Report |
| #26 | | 18,379,418 | 97.93% | Shimotsuki | 957 | 935&nbsp&nbsp/ 27 / 0 | 256 | 9 | 2 | None | Report |
| #27 | | 18,274,836 | 96.52% | [RanYakumo] | 971 | 918&nbsp&nbsp/ 35 / 5 | 245 | 13 | 6 | None | Report |
| #28 | | 18,251,600 | 98.20% | Chamosiala | 959 | 941&nbsp&nbsp/ 17 / 0 | 255 | 8 | 6 | None | Report |
| #29 | | 18,170,802 | 96.72% | Fedora Goose | 968 | 922&nbsp&nbsp/ 31 / 0 | 239 | 19 | 11 | None | Report |
| #30 | | 18,038,462 | 95.82% | waaiiru | 964 | 907&nbsp&nbsp/ 49 / 2 | 240 | 22 | 6 | None | Report |
| #31 | | 17,736,742 | 98.48% | Karthy | 931 | 943&nbsp&nbsp/ 18 / 2 | 250 | 14 | 1 | None | Report |
| #32 | | 17,539,538 | 95.82% | Avernus | 950 | 909&nbsp&nbsp/ 43 / 2 | 235 | 24 | 10 | None | Report |
| #33 | | 17,242,454 | 94.55% | [PLA] | 942 | 888&nbsp&nbsp/ 70 / 1 | 216 | 45 | 5 | None | Report |
| #34 | | 16,721,970 | 99.33% | sayonara-bye | 874 | 955&nbsp&nbsp/ 6 / 3 | 260 | 6 | 0 | None | Report |
| #35 | | 16,572,726 | 98.55% | EmertxE | 883 | 944&nbsp&nbsp/ 18 / 0 | 250 | 15 | 2 | None | Report |
| #36 | | 16,239,440 | 98.69% | DuNai | 872 | 946&nbsp&nbsp/ 16 / 0 | 255 | 10 | 2 | None | Report |
| #37 | | 15,531,842 | 97.93% | MINEMINE | 877 | 938&nbsp&nbsp/ 18 / 0 | 252 | 10 | 8 | None | Report |
| #38 | | 15,084,055 | 97.30% | Arnold24x24 | 845 | 929&nbsp&nbsp/ 27 / 0 | 249 | 11 | 8 | HD | Report |
| #39 | | 15,044,900 | 98.58% | ThePooN | 848 | 945&nbsp&nbsp/ 16 / 0 | 255 | 9 | 3 | None | Report |
| #40 | | 15,019,948 | 97.65% | Clarity | 864 | 934&nbsp&nbsp/ 20 / 4 | 249 | 14 | 6 | None | Report |
| #41 | | 14,927,918 | 95.57% | ruikkari | 843 | 904&nbsp&nbsp/ 51 / 2 | 235 | 26 | 7 | None | Report |
| #42 | | 14,849,410 | 95.52% | Bangom | 861 | 903&nbsp&nbsp/ 53 / 1 | 230 | 31 | 7 | None | Report |
| #43 | | 14,761,090 | 98.31% | Red_Pixel | 832 | 940&nbsp&nbsp/ 23 / 0 | 246 | 20 | 1 | None | Report |
| #44 | | 14,681,222 | 94.12% | a_Blue | 866 | 884&nbsp&nbsp/ 68 / 4 | 226 | 34 | 8 | None | Report |
| #45 | | 14,397,062 | 96.33% | Wilchq | 842 | 916&nbsp&nbsp/ 38 / 0 | 244 | 17 | 10 | None | Report |
| #46 | | 14,331,885 | 96.96% | Zavarka | 807 | 924&nbsp&nbsp/ 30 / 4 | 246 | 14 | 6 | HD | Report |
| #47 | | 14,323,492 | 97.06% | Squapple | 842 | 927&nbsp&nbsp/ 26 / 0 | 244 | 15 | 11 | None | Report |
| #48 | | 13,940,442 | 97.75% | WWWWWWWWWWWWOWO | 810 | 935&nbsp&nbsp/ 22 / 0 | 251 | 12 | 7 | None | Report |
| #49 | | 13,897,391 | 96.23% | Rucker | 827 | 914&nbsp&nbsp/ 36 / 10 | 242 | 22 | 4 | HD | Report |
| #50 | | 13,821,182 | 98.89% | TheUnexpected6 | 614 | 949&nbsp&nbsp/ 13 / 0 | 256 | 9 | 2 | None | Report |