Artist:
The Flashbulb
Circle Size:

Approach Rate:

Title:
Passage D
HP Drain:

Star Difficulty:

(5.24)
Creator:
z1085684963
Accuracy:

Length:
1:57 (1:51 drain)
Source:
Genre:
Unspecified (Other)
BPM:
180
Tags:
ermei lyric pata-mon kirlian selections benn jordan breakcore
User Rating:
Success Rate:
Points of Failure:


(graph is accumulative, based on % at fail/retry)

16.1% (2062 of 12823 plays)

Submitted:
Loved:
Jan 3, 2016
Apr 1, 2017
Rating Spread:

Favourited 81 times in total

Users that love this map: fartownik, cmn_891127, Uberzolik, -Archangel-, Mikagura Seisa, kohtupora, capeseverywhere, DonStyg, -THgzz-, TequilaWolf, Gothy, Zelnehuln, ImOutDeuces, Noooah, hieepN, 112servis, Piggey, Bombsoldier, - Small Mio-, Villain and many more!
Options:
Modding / Discussion
This map is in a LOVED state.
As such, it will not award any pp and leaderboards may be reset by the beatmap creator.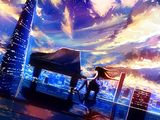 hey! you win!
Azer is in the lead! ()
Score
17,353,421 (99.78%)
Max Combo
1079
300 / 100 / 50
602 / 2 / 0
Misses
0
Geki (Elite Beat!)
92
Katu (Beat!)
2
Mods
HD
Top 50 Scoreboard
| | Rank | Score | Accuracy | Player | Max Combo | 300 / 100 / 50 | Geki | Katu | Misses | Mods | |
| --- | --- | --- | --- | --- | --- | --- | --- | --- | --- | --- | --- |
| #1 | | 17,353,421 | 99.78% | Azer | 1079 | 602&nbsp&nbsp/ 2 / 0 | 92 | 2 | 0 | HD | Report |
| #2 | | 17,289,463 | 99.34% | Xilver | 1078 | 598&nbsp&nbsp/ 6 / 0 | 88 | 6 | 0 | HD | Report |
| #3 | | 16,970,153 | 98.29% | Enns | 1077 | 589&nbsp&nbsp/ 13 / 2 | 83 | 9 | 0 | HD | Report |
| #4 | | 16,343,554 | 99.56% | Bonk | 1079 | 600&nbsp&nbsp/ 4 / 0 | 90 | 4 | 0 | None | Report |
| #5 | | 16,241,392 | 99.20% | talala | 1079 | 597&nbsp&nbsp/ 6 / 1 | 88 | 5 | 0 | None | Report |
| #6 | | 16,230,309 | 99.23% | Mystia | 1047 | 597&nbsp&nbsp/ 7 / 0 | 87 | 7 | 0 | HD | Report |
| #7 | | 16,179,948 | 98.79% | _index | 1078 | 593&nbsp&nbsp/ 11 / 0 | 86 | 8 | 0 | None | Report |
| #8 | | 15,963,782 | 96.91% | nasobol90 | 1077 | 576&nbsp&nbsp/ 28 / 0 | 76 | 18 | 0 | None | Report |
| #9 | | 15,837,800 | 96.47% | Spare | 1043 | 573&nbsp&nbsp/ 29 / 0 | 72 | 20 | 2 | HD | Report |
| #10 | | 15,643,682 | 97.65% | Shockwave000 | 1061 | 583&nbsp&nbsp/ 20 / 1 | 77 | 16 | 0 | None | Report |
| #11 | | 14,832,866 | 98.37% | Apraxia | 1028 | 590&nbsp&nbsp/ 12 / 1 | 83 | 9 | 1 | None | Report |
| #12 | | 14,522,534 | 96.74% | Roricchi | 1026 | 575&nbsp&nbsp/ 27 / 2 | 79 | 13 | 0 | None | Report |
| #13 | | 14,092,146 | 96.85% | Deramok | 1005 | 576&nbsp&nbsp/ 27 / 0 | 74 | 19 | 1 | None | Report |
| #14 | | 13,317,437 | 97.99% | Ponyawka | 942 | 586&nbsp&nbsp/ 17 / 1 | 81 | 12 | 0 | HD | Report |
| #15 | | 12,711,072 | 99.01% | callmebatya | 944 | 595&nbsp&nbsp/ 9 / 0 | 86 | 8 | 0 | None | Report |
| #16 | | 12,513,574 | 98.07% | Doomsday | 942 | 587&nbsp&nbsp/ 16 / 0 | 77 | 16 | 1 | None | Report |
| #17 | | 12,493,908 | 97.79% | Chamosiala | 944 | 586&nbsp&nbsp/ 14 / 0 | 81 | 9 | 4 | None | Report |
| #18 | | 12,453,648 | 97.08% | Kui | 944 | 578&nbsp&nbsp/ 24 / 2 | 80 | 13 | 0 | None | Report |
| #19 | | 12,446,382 | 98.43% | Rafis | 903 | 590&nbsp&nbsp/ 13 / 1 | 82 | 11 | 0 | HD | Report |
| #20 | | 12,120,436 | 98.95% | Pouki | 906 | 595&nbsp&nbsp/ 8 / 0 | 86 | 7 | 1 | None | Report |
| #21 | | 11,967,908 | 95.81% | Ok xd | 928 | 567&nbsp&nbsp/ 35 / 0 | 72 | 21 | 2 | None | Report |
| #22 | | 10,013,746 | 93.85% | CptSqBany | 821 | 551&nbsp&nbsp/ 46 / 3 | 62 | 30 | 4 | HD | Report |
| #23 | | 9,523,064 | 93.43% | -Trigger | 808 | 546&nbsp&nbsp/ 53 / 4 | 67 | 24 | 1 | None | Report |
| #24 | | 8,544,535 | 97.60% | Rohulk | 564 | 583&nbsp&nbsp/ 18 / 3 | 79 | 12 | 0 | HD,HR | Report |
| #25 | | 8,350,826 | 96.74% | Crystal | 701 | 575&nbsp&nbsp/ 28 / 0 | 75 | 18 | 1 | None | Report |
| #26 | | 7,932,588 | 97.96% | _derp | 698 | 587&nbsp&nbsp/ 14 / 0 | 82 | 9 | 3 | None | Report |
| #27 | | 7,725,809 | 94.70% | Bartek22830 | 540 | 558&nbsp&nbsp/ 40 / 4 | 66 | 23 | 2 | HD | Report |
| #28 | | 7,689,080 | 96.44% | TheKushVanMan | 742 | 573&nbsp&nbsp/ 28 / 1 | 71 | 20 | 2 | None | Report |
| #29 | | 7,534,220 | 91.92% | Chriz | 706 | 537&nbsp&nbsp/ 53 / 3 | 58 | 29 | 11 | None | Report |
| #30 | | 7,269,340 | 97.13% | Reifos | 697 | 581&nbsp&nbsp/ 17 / 0 | 73 | 16 | 6 | None | Report |
| #31 | | 7,258,332 | 94.92% | Okino may | 512 | 560&nbsp&nbsp/ 38 / 4 | 67 | 23 | 2 | HD | Report |
| #32 | | 7,224,960 | 96.66% | Sadness | 699 | 574&nbsp&nbsp/ 29 / 1 | 72 | 21 | 0 | None | Report |
| #33 | | 6,841,890 | 96.91% | MrBooM | 513 | 578&nbsp&nbsp/ 21 / 2 | 73 | 17 | 3 | HD | Report |
| #34 | | 6,329,658 | 96.36% | moosepi | 592 | 572&nbsp&nbsp/ 29 / 2 | 74 | 17 | 1 | None | Report |
| #35 | | 5,938,616 | 96.77% | fcuk | 512 | 576&nbsp&nbsp/ 24 / 3 | 74 | 17 | 1 | None | Report |
| #36 | | 5,904,870 | 92.44% | Snoop Frogg | 657 | 537&nbsp&nbsp/ 63 / 2 | 58 | 32 | 2 | None | Report |
| #37 | | 5,541,144 | 95.70% | Leftiezi | 515 | 566&nbsp&nbsp/ 36 / 0 | 71 | 21 | 2 | None | Report |
| #38 | | 5,520,056 | 90.92% | Vwaldi | 597 | 528&nbsp&nbsp/ 61 / 5 | 57 | 27 | 10 | None | Report |
| #39 | | 5,474,118 | 95.23% | Nikjee | 569 | 563&nbsp&nbsp/ 35 / 3 | 69 | 21 | 3 | None | Report |
| #40 | | 5,346,928 | 93.29% | Jagester | 542 | 547&nbsp&nbsp/ 49 / 1 | 57 | 32 | 7 | HD | Report |
| #41 | | 5,002,978 | 97.60% | -PC | 499 | 584&nbsp&nbsp/ 16 / 1 | 76 | 14 | 3 | None | Report |
| #42 | | 4,967,318 | 96.58% | Onani Master | 496 | 574&nbsp&nbsp/ 28 / 0 | 74 | 18 | 2 | None | Report |
| #43 | | 4,940,550 | 95.97% | The_Herobrine | 510 | 569&nbsp&nbsp/ 31 / 2 | 73 | 18 | 2 | None | Report |
| #44 | | 4,880,803 | 89.54% | Veltoad | 526 | 519&nbsp&nbsp/ 55 / 21 | 56 | 26 | 9 | HD | Report |
| #45 | | 4,838,984 | 96.96% | fartownik | 513 | 579&nbsp&nbsp/ 20 / 0 | 77 | 13 | 5 | HD | Report |
| #46 | | 4,831,522 | 96.27% | Hexical | 430 | 571&nbsp&nbsp/ 30 / 3 | 76 | 16 | 0 | None | Report |
| #47 | | 4,822,952 | 96.33% | Teppichreini | 430 | 573&nbsp&nbsp/ 25 / 3 | 76 | 14 | 3 | None | Report |
| #48 | | 4,783,274 | 92.80% | [ Lusso-Kun ] | 511 | 541&nbsp&nbsp/ 57 / 3 | 59 | 29 | 3 | None | Report |
| #49 | | 4,750,706 | 97.27% | Contaminate | 513 | 581&nbsp&nbsp/ 19 / 1 | 79 | 12 | 3 | None | Report |
| #50 | | 4,574,318 | 97.13% | Ahmnesia | 467 | 580&nbsp&nbsp/ 20 / 0 | 73 | 17 | 4 | None | Report |