Artist:
Hatsune Miku
Circle Size:

Approach Rate:

Title:
Hyper LATiON
HP Drain:

Star Difficulty:

(5.69)
Creator:
Lan wings
Accuracy:

Length:
2:16 (2:03 drain)
Source:
cosMo
Genre:
Unspecified (Other)
BPM:
202
Tags:
vocaloid
User Rating:
Success Rate:
Points of Failure:


(graph is accumulative, based on % at fail/retry)

14.5% (738 of 5094 plays)

Submitted:
Loved:
Nov 8, 2011
Feb 4, 2018
Rating Spread:

Favourited 59 times in total

Users that love this map: -Atsui, GoodRifle, [Nakamura Yuri], Elcy, Rad-, Navi, Shaburase, Elperroquehabla, rulii, Shiny Shooting Star, Corsaire, RyanGBW, -Nori-, RiddleStar, Awesomez53, YoKoNikov, Zoidii, kobim, Zanza, loligeiger and many more!
Options:
Modding / Discussion
This map is in a LOVED state.
As such, it will not award any pp and leaderboards may be reset by the beatmap creator.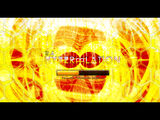 TinyLoliGirl is in the lead! ()
Score
29,663,450 (100.00%)
Max Combo
1250
300 / 100 / 50
888 / 0 / 0
Misses
0
Geki (Elite Beat!)
155
Katu (Beat!)
0
Mods
HD,HR
Top 50 Scoreboard
| | Rank | Score | Accuracy | Player | Max Combo | 300 / 100 / 50 | Geki | Katu | Misses | Mods | |
| --- | --- | --- | --- | --- | --- | --- | --- | --- | --- | --- | --- |
| #1 | | 29,663,450 | 100.00% | TinyLoliGirl | 1250 | 888&nbsp&nbsp/ 0 / 0 | 155 | 0 | 0 | HD,HR | Report |
| #2 | | 29,656,067 | 99.91% | Epiphany | 1250 | 887&nbsp&nbsp/ 0 / 1 | 154 | 0 | 0 | HD,HR | Report |
| #3 | | 29,523,626 | 99.62% | -Machine- | 1250 | 883&nbsp&nbsp/ 5 / 0 | 152 | 3 | 0 | HD,HR | Report |
| #4 | | 29,498,337 | 99.62% | Wario | 1250 | 883&nbsp&nbsp/ 5 / 0 | 153 | 2 | 0 | HD,HR | Report |
| #5 | | 29,422,484 | 98.95% | Hiromu | 1250 | 874&nbsp&nbsp/ 14 / 0 | 145 | 10 | 0 | HD,HR | Report |
| #6 | | 29,411,377 | 99.40% | Topoi | 1250 | 880&nbsp&nbsp/ 8 / 0 | 150 | 5 | 0 | HD,HR | Report |
| #7 | | 29,176,257 | 98.61% | smh | 1249 | 870&nbsp&nbsp/ 17 / 0 | 148 | 6 | 1 | HD,HR | Report |
| #8 | | 29,157,988 | 98.20% | nr_pm | 1249 | 864&nbsp&nbsp/ 24 / 0 | 143 | 12 | 0 | HD,HR | Report |
| #9 | | 29,113,320 | 97.11% | Alumetri | 1250 | 851&nbsp&nbsp/ 31 / 6 | 144 | 9 | 0 | HD,HR | Report |
| #10 | | 27,936,313 | 99.77% | Xeltol | 1250 | 885&nbsp&nbsp/ 3 / 0 | 153 | 2 | 0 | HD | Report |
| #11 | | 27,900,763 | 99.55% | Purps | 1250 | 882&nbsp&nbsp/ 6 / 0 | 151 | 4 | 0 | HR | Report |
| #12 | | 27,772,414 | 99.40% | SpeedCore | 1250 | 880&nbsp&nbsp/ 8 / 0 | 149 | 6 | 0 | HD | Report |
| #13 | | 27,681,212 | 99.02% | WWWWWWWWWWWWOWO | 1250 | 875&nbsp&nbsp/ 13 / 0 | 150 | 5 | 0 | HR | Report |
| #14 | | 27,637,651 | 99.25% | TrickMirror | 1250 | 878&nbsp&nbsp/ 10 / 0 | 150 | 5 | 0 | HD | Report |
| #15 | | 27,575,625 | 98.95% | Tengu | 1249 | 874&nbsp&nbsp/ 14 / 0 | 147 | 8 | 0 | HD | Report |
| #16 | | 27,312,362 | 97.60% | Konata x3 | 1250 | 856&nbsp&nbsp/ 32 / 0 | 143 | 12 | 0 | HR | Report |
| #17 | | 27,216,140 | 97.75% | B1oody | 1249 | 858&nbsp&nbsp/ 30 / 0 | 137 | 18 | 0 | HD | Report |
| #18 | | 26,777,701 | 96.23% | Velstadt | 1250 | 838&nbsp&nbsp/ 49 / 1 | 133 | 21 | 0 | HD | Report |
| #19 | | 26,638,247 | 95.96% | Okino may | 1243 | 837&nbsp&nbsp/ 43 / 5 | 132 | 20 | 3 | HR | Report |
| #20 | | 26,568,300 | 97.22% | Coloone | 1238 | 852&nbsp&nbsp/ 34 / 0 | 139 | 14 | 2 | HR | Report |
| #21 | | 26,442,776 | 100.00% | pkhg | 1250 | 888&nbsp&nbsp/ 0 / 0 | 155 | 0 | 0 | None | Report |
| #22 | | 26,438,376 | 100.00% | Ryuti | 1250 | 888&nbsp&nbsp/ 0 / 0 | 155 | 0 | 0 | None | Report |
| #23 | | 26,435,176 | 100.00% | Xilver | 1250 | 888&nbsp&nbsp/ 0 / 0 | 155 | 0 | 0 | None | Report |
| #24 | | 26,429,780 | 99.92% | Thumaax | 1250 | 887&nbsp&nbsp/ 1 / 0 | 154 | 1 | 0 | None | Report |
| #25 | | 26,426,144 | 99.70% | Prosal | 1250 | 884&nbsp&nbsp/ 4 / 0 | 154 | 1 | 0 | None | Report |
| #26 | | 26,401,980 | 99.77% | -Sphere- | 1250 | 885&nbsp&nbsp/ 3 / 0 | 152 | 3 | 0 | None | Report |
| #27 | | 26,399,946 | 99.92% | Nemuidesu | 1249 | 887&nbsp&nbsp/ 1 / 0 | 154 | 1 | 0 | None | Report |
| #28 | | 26,395,498 | 99.92% | Rai | 1249 | 887&nbsp&nbsp/ 1 / 0 | 154 | 1 | 0 | None | Report |
| #29 | | 26,394,580 | 99.70% | Citrica | 1250 | 884&nbsp&nbsp/ 4 / 0 | 153 | 2 | 0 | None | Report |
| #30 | | 26,392,108 | 99.77% | Final Dice | 1250 | 885&nbsp&nbsp/ 3 / 0 | 153 | 2 | 0 | None | Report |
| #31 | | 26,376,844 | 99.85% | MouseEasy | 1250 | 886&nbsp&nbsp/ 2 / 0 | 154 | 1 | 0 | None | Report |
| #32 | | 26,364,580 | 99.47% | Mercy | 1250 | 881&nbsp&nbsp/ 7 / 0 | 151 | 4 | 0 | None | Report |
| #33 | | 26,363,332 | 99.47% | HUUE | 1250 | 881&nbsp&nbsp/ 7 / 0 | 153 | 2 | 0 | None | Report |
| #34 | | 26,361,828 | 99.81% | Ackane- | 1249 | 886&nbsp&nbsp/ 1 / 0 | 153 | 1 | 1 | None | Report |
| #35 | | 26,358,548 | 99.81% | DT-sama | 1249 | 886&nbsp&nbsp/ 1 / 0 | 153 | 1 | 1 | None | Report |
| #36 | | 26,340,592 | 99.47% | Sungmo | 1250 | 881&nbsp&nbsp/ 7 / 0 | 151 | 4 | 0 | None | Report |
| #37 | | 26,324,524 | 99.70% | Agni | 1248 | 884&nbsp&nbsp/ 4 / 0 | 151 | 4 | 0 | None | Report |
| #38 | | 26,316,366 | 99.40% | Z o D | 1249 | 880&nbsp&nbsp/ 8 / 0 | 149 | 6 | 0 | None | Report |
| #39 | | 26,308,912 | 99.32% | andrejus77 | 1250 | 879&nbsp&nbsp/ 9 / 0 | 148 | 7 | 0 | None | Report |
| #40 | | 26,308,870 | 99.40% | -nekodeath | 1249 | 880&nbsp&nbsp/ 8 / 0 | 151 | 4 | 0 | None | Report |
| #41 | | 26,296,244 | 99.02% | Reegi | 1250 | 875&nbsp&nbsp/ 13 / 0 | 150 | 5 | 0 | None | Report |
| #42 | | 26,292,910 | 99.70% | Summer Solstice | 1249 | 884&nbsp&nbsp/ 4 / 0 | 152 | 3 | 0 | None | Report |
| #43 | | 26,265,578 | 99.55% | JRSiwiecki | 1247 | 882&nbsp&nbsp/ 6 / 0 | 149 | 6 | 0 | None | Report |
| #44 | | 26,264,816 | 99.62% | LMT | 1250 | 883&nbsp&nbsp/ 5 / 0 | 152 | 3 | 0 | None | Report |
| #45 | | 26,259,292 | 99.47% | Man In Beat | 1250 | 881&nbsp&nbsp/ 7 / 0 | 151 | 4 | 0 | None | Report |
| #46 | | 26,240,478 | 99.47% | Frosiito | 1249 | 881&nbsp&nbsp/ 7 / 0 | 152 | 3 | 0 | None | Report |
| #47 | | 26,229,580 | 98.80% | Idylla | 1250 | 872&nbsp&nbsp/ 16 / 0 | 146 | 9 | 0 | None | Report |
| #48 | | 26,226,538 | 98.80% | Doomsday | 1249 | 872&nbsp&nbsp/ 16 / 0 | 149 | 6 | 0 | None | Report |
| #49 | | 26,206,672 | 98.80% | Prophet | 1250 | 872&nbsp&nbsp/ 16 / 0 | 143 | 12 | 0 | None | Report |
| #50 | | 26,195,640 | 98.87% | Luigilock | 1248 | 873&nbsp&nbsp/ 15 / 0 | 148 | 7 | 0 | None | Report |