Artist:
Camellia
Circle Size:

Approach Rate:

Title:
R U Still xxxx?
HP Drain:

Star Difficulty:

(7.82)
Creator:
captin1
Accuracy:

Length:
3:52 (3:25 drain)
Source:
Genre:
Unspecified (Other)
BPM:
234
Tags:
planet shaper
User Rating:
Success Rate:
Points of Failure:


(graph is accumulative, based on % at fail/retry)

5.6% (3564 of 63546 plays)

Submitted:
Loved:
Dec 1, 2015
May 26, 2017
Rating Spread:

Favourited 271 times in total

Users that love this map: Miu Matsuoka, MURROX, TR67, Ritzeh, nooblet, Van246, dZark, talala, bro_gamer72, Luna-, Misaki Tobisawa, AtHeoN, An0dr8e, CaRouSel, jiyinP, Telten, FKite294, -Arthus-, Ruhok, Shiny Gliscor and many more!
Options:
This Beatmap's Thread
This map is in a LOVED state.
As such, it will not award any pp and leaderboards may be reset by the beatmap creator.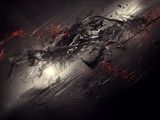 thanks for the support!
Cookiezi is in the lead! ()
Score
75,871,123 (97.07%)
Max Combo
1909
300 / 100 / 50
1276 / 31 / 22
Misses
0
Geki (Elite Beat!)
247
Katu (Beat!)
11
Mods
HD
Top 50 Scoreboard
| | Rank | Score | Accuracy | Player | Max Combo | 300 / 100 / 50 | Geki | Katu | Misses | Mods | |
| --- | --- | --- | --- | --- | --- | --- | --- | --- | --- | --- | --- |
| #1 | | 75,871,123 | 97.07% | Cookiezi | 1909 | 1276&nbsp&nbsp/ 31 / 22 | 247 | 11 | 0 | HD | Report |
| #2 | | 57,906,620 | 96.79% | Axarious | 1696 | 1266&nbsp&nbsp/ 61 / 0 | 232 | 28 | 2 | None | Report |
| #3 | | 43,962,970 | 96.10% | HappyStick | 1506 | 1259&nbsp&nbsp/ 53 / 3 | 228 | 25 | 14 | None | Report |
| #4 | | 43,514,800 | 96.55% | talala | 1505 | 1265&nbsp&nbsp/ 54 / 1 | 222 | 31 | 9 | None | Report |
| #5 | | 40,507,460 | 98.96% | Vaxei | 1411 | 1309&nbsp&nbsp/ 18 / 1 | 246 | 14 | 1 | None | Report |
| #6 | | 36,386,130 | 97.49% | Rafis | 1264 | 1282&nbsp&nbsp/ 40 / 2 | 243 | 11 | 5 | None | Report |
| #7 | | 36,250,020 | 94.95% | Skydiver | 1364 | 1236&nbsp&nbsp/ 70 / 15 | 230 | 22 | 8 | None | Report |
| #8 | | 33,080,920 | 94.98% | Monko2k | 1210 | 1235&nbsp&nbsp/ 81 / 2 | 225 | 26 | 11 | None | Report |
| #9 | | 33,080,340 | 92.26% | mniminwoo | 1240 | 1193&nbsp&nbsp/ 76 / 47 | 205 | 40 | 13 | None | Report |
| #10 | | 31,573,202 | 94.73% | Reimu-Desu | 1158 | 1229&nbsp&nbsp/ 87 / 6 | 215 | 39 | 7 | HD | Report |
| #11 | | 30,955,010 | 96.16% | Bubbleman | 990 | 1256&nbsp&nbsp/ 63 / 6 | 230 | 25 | 4 | None | Report |
| #12 | | 30,255,240 | 98.07% | firebat92 | 1138 | 1297&nbsp&nbsp/ 19 / 0 | 247 | 7 | 13 | None | Report |
| #13 | | 29,529,730 | 94.33% | iamVill | 1113 | 1221&nbsp&nbsp/ 94 / 8 | 213 | 41 | 6 | None | Report |
| #14 | | 27,293,420 | 91.15% | Fedora Goose | 1130 | 1167&nbsp&nbsp/ 129 / 8 | 189 | 50 | 25 | None | Report |
| #15 | | 25,919,860 | 97.39% | Mathi | 1046 | 1280&nbsp&nbsp/ 43 / 0 | 237 | 18 | 6 | None | Report |
| #16 | | 25,586,000 | 91.72% | waywern2012 | 1102 | 1176&nbsp&nbsp/ 126 / 6 | 193 | 56 | 21 | None | Report |
| #17 | | 24,101,980 | 97.12% | Topoi | 914 | 1275&nbsp&nbsp/ 47 / 0 | 232 | 25 | 7 | None | Report |
| #18 | | 23,916,930 | 98.12% | Rohulk | 960 | 1296&nbsp&nbsp/ 24 / 0 | 235 | 19 | 9 | None | Report |
| #19 | | 23,067,255 | 96.14% | pyon | 1015 | 1258&nbsp&nbsp/ 59 / 0 | 216 | 35 | 12 | HD | Report |
| #20 | | 22,979,040 | 94.68% | bango | 1087 | 1236&nbsp&nbsp/ 65 / 4 | 220 | 20 | 24 | None | Report |
| #21 | | 22,573,940 | 98.85% | OskaRRRitoS | 1911 | 1306&nbsp&nbsp/ 23 / 0 | 253 | 8 | 0 | HT | Report |
| #22 | | 22,402,180 | 97.53% | ExpertBOT | 961 | 1283&nbsp&nbsp/ 39 / 1 | 228 | 28 | 6 | None | Report |
| #23 | | 22,090,660 | 93.59% | Rampax | 941 | 1210&nbsp&nbsp/ 100 / 3 | 208 | 40 | 16 | None | Report |
| #24 | | 21,697,110 | 93.37% | MouseEasy | 977 | 1205&nbsp&nbsp/ 105 / 5 | 218 | 30 | 14 | None | Report |
| #25 | | 20,535,500 | 96.94% | _index | 915 | 1276&nbsp&nbsp/ 34 / 6 | 229 | 22 | 13 | None | Report |
| #26 | | 20,528,680 | 95.55% | Red_Pixel | 882 | 1246&nbsp&nbsp/ 69 / 5 | 225 | 27 | 9 | None | Report |
| #27 | | 20,160,950 | 95.37% | - Phantasma - | 928 | 1244&nbsp&nbsp/ 70 / 1 | 214 | 34 | 14 | None | Report |
| #28 | | 20,084,180 | 96.41% | Spare | 843 | 1264&nbsp&nbsp/ 49 / 6 | 227 | 25 | 10 | None | Report |
| #29 | | 19,321,730 | 97.72% | Piggey | 879 | 1289&nbsp&nbsp/ 29 / 0 | 237 | 14 | 11 | None | Report |
| #30 | | 19,229,820 | 94.63% | Smoothie World | 897 | 1238&nbsp&nbsp/ 57 / 4 | 213 | 27 | 30 | None | Report |
| #31 | | 18,333,333 | 96.49% | bartekran456 | 1729 | 1260&nbsp&nbsp/ 66 / 2 | 230 | 28 | 1 | HT | Report |
| #32 | | 17,896,606 | 99.55% | Mooha | 1690 | 1320&nbsp&nbsp/ 9 / 0 | 255 | 6 | 0 | HT | Report |
| #33 | | 17,516,930 | 95.12% | Wombraider | 687 | 1236&nbsp&nbsp/ 82 / 5 | 212 | 42 | 6 | None | Report |
| #34 | | 17,340,870 | 90.28% | Bangom | 829 | 1146&nbsp&nbsp/ 159 / 5 | 180 | 65 | 19 | None | Report |
| #35 | | 17,267,630 | 95.33% | rustbell | 844 | 1242&nbsp&nbsp/ 74 / 2 | 208 | 44 | 11 | None | Report |
| #36 | | 17,111,740 | 95.94% | Anroyz | 818 | 1257&nbsp&nbsp/ 53 / 2 | 214 | 33 | 17 | None | Report |
| #37 | | 17,042,460 | 94.28% | EmertxE | 692 | 1224&nbsp&nbsp/ 86 / 2 | 208 | 42 | 17 | None | Report |
| #38 | | 16,930,620 | 95.72% | Niko | 578 | 1251&nbsp&nbsp/ 62 / 3 | 220 | 28 | 13 | None | Report |
| #39 | | 16,783,020 | 96.26% | Hundur | 819 | 1266&nbsp&nbsp/ 39 / 2 | 225 | 17 | 22 | None | Report |
| #40 | | 16,754,980 | 93.27% | ItsKevZii | 558 | 1204&nbsp&nbsp/ 103 / 7 | 204 | 43 | 15 | None | Report |
| #41 | | 16,326,010 | 92.35% | WubWoofWolf | 696 | 1188&nbsp&nbsp/ 113 / 10 | 201 | 45 | 18 | None | Report |
| #42 | | 16,272,570 | 96.31% | Sonix | 568 | 1262&nbsp&nbsp/ 53 / 2 | 221 | 29 | 12 | None | Report |
| #43 | | 15,843,480 | 93.35% | SpringLane | 616 | 1204&nbsp&nbsp/ 106 / 8 | 215 | 34 | 11 | None | Report |
| #44 | | 15,835,250 | 90.02% | Ritzeh | 645 | 1147&nbsp&nbsp/ 139 / 18 | 197 | 49 | 25 | None | Report |
| #45 | | 15,733,860 | 92.07% | Aden | 771 | 1185&nbsp&nbsp/ 107 / 18 | 202 | 44 | 19 | None | Report |
| #46 | | 15,421,420 | 97.20% | smiljko | 713 | 1282&nbsp&nbsp/ 29 / 1 | 228 | 20 | 17 | None | Report |
| #47 | | 14,798,860 | 96.15% | Firstus | 610 | 1259&nbsp&nbsp/ 56 / 1 | 221 | 30 | 13 | None | Report |
| #48 | | 14,516,229 | 95.25% | he rack | 642 | 1246&nbsp&nbsp/ 58 / 3 | 215 | 26 | 22 | HD | Report |
| #49 | | 14,404,800 | 95.21% | Ralyks | 541 | 1243&nbsp&nbsp/ 67 / 0 | 210 | 35 | 19 | None | Report |
| #50 | | 14,319,190 | 89.32% | vitail | 683 | 1133&nbsp&nbsp/ 148 / 28 | 180 | 65 | 20 | None | Report |