Artist:
Camellia
Circle Size:

Approach Rate:

Title:
R U Still xxxx?
HP Drain:

Star Difficulty:

(7.82)
Creator:
captin1
Accuracy:

Length:
3:52 (3:25 drain)
Source:
Genre:
Unspecified (Other)
BPM:
234
Tags:
planet shaper
User Rating:
Success Rate:
Points of Failure:


(graph is accumulative, based on % at fail/retry)

5.7% (2014 of 35266 plays)

Submitted:
Loved:
Dec 1, 2015
May 26, 2017
Rating Spread:

Favourited 250 times in total

Users that love this map: Miu Matsuoka, MURROX, TR67, Ritzeh, nooblet, Van246, dZark, talala, Gayzmcgee, Luna-, Misaki Tobisawa, AtHeoN, An0dr8e, CaRouSel, jiyinP, loloa, FKite294, -Arthus-, Ruhok, Shiny Gliscor and many more!
Options:
This Beatmap's Thread
This map is in a LOVED state.
As such, it will not award any pp and leaderboards may be reset by the beatmap creator.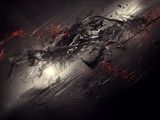 thanks for the support!
Cookiezi is in the lead! ()
Score
75,871,123 (97.07%)
Max Combo
1909
300 / 100 / 50
1276 / 31 / 22
Misses
0
Geki (Elite Beat!)
247
Katu (Beat!)
11
Mods
HD
Top 50 Scoreboard
| | Rank | Score | Accuracy | Player | Max Combo | 300 / 100 / 50 | Geki | Katu | Misses | Mods | |
| --- | --- | --- | --- | --- | --- | --- | --- | --- | --- | --- | --- |
| #1 | | 75,871,123 | 97.07% | Cookiezi | 1909 | 1276&nbsp&nbsp/ 31 / 22 | 247 | 11 | 0 | HD | Report |
| #2 | | 57,906,620 | 96.79% | Axarious | 1696 | 1266&nbsp&nbsp/ 61 / 0 | 232 | 28 | 2 | None | Report |
| #3 | | 40,507,460 | 98.96% | Vaxei | 1411 | 1309&nbsp&nbsp/ 18 / 1 | 246 | 14 | 1 | None | Report |
| #4 | | 36,386,130 | 97.49% | Rafis | 1264 | 1282&nbsp&nbsp/ 40 / 2 | 243 | 11 | 5 | None | Report |
| #5 | | 31,573,202 | 94.73% | Reimu-Desu | 1158 | 1229&nbsp&nbsp/ 87 / 6 | 215 | 39 | 7 | HD | Report |
| #6 | | 30,955,010 | 96.16% | Bubbleman | 990 | 1256&nbsp&nbsp/ 63 / 6 | 230 | 25 | 4 | None | Report |
| #7 | | 29,529,730 | 94.33% | iamVill | 1113 | 1221&nbsp&nbsp/ 94 / 8 | 213 | 41 | 6 | None | Report |
| #8 | | 27,774,360 | 95.08% | HappyStick | 1185 | 1237&nbsp&nbsp/ 79 / 2 | 215 | 37 | 11 | None | Report |
| #9 | | 27,293,420 | 91.15% | Fedora Goose | 1130 | 1167&nbsp&nbsp/ 129 / 8 | 189 | 50 | 25 | None | Report |
| #10 | | 25,919,860 | 97.39% | Mathi | 1046 | 1280&nbsp&nbsp/ 43 / 0 | 237 | 18 | 6 | None | Report |
| #11 | | 24,101,980 | 97.12% | Topoi | 914 | 1275&nbsp&nbsp/ 47 / 0 | 232 | 25 | 7 | None | Report |
| #12 | | 23,916,930 | 98.12% | Rohulk | 960 | 1296&nbsp&nbsp/ 24 / 0 | 235 | 19 | 9 | None | Report |
| #13 | | 23,067,255 | 96.14% | pyon | 1015 | 1258&nbsp&nbsp/ 59 / 0 | 216 | 35 | 12 | HD | Report |
| #14 | | 22,573,940 | 98.85% | OskaRRRitoS | 1911 | 1306&nbsp&nbsp/ 23 / 0 | 253 | 8 | 0 | HT | Report |
| #15 | | 22,402,180 | 97.53% | ExpertBOT | 961 | 1283&nbsp&nbsp/ 39 / 1 | 228 | 28 | 6 | None | Report |
| #16 | | 22,090,660 | 93.59% | Rampax | 941 | 1210&nbsp&nbsp/ 100 / 3 | 208 | 40 | 16 | None | Report |
| #17 | | 20,535,500 | 96.94% | _index | 915 | 1276&nbsp&nbsp/ 34 / 6 | 229 | 22 | 13 | None | Report |
| #18 | | 20,160,950 | 95.37% | - Phantasma - | 928 | 1244&nbsp&nbsp/ 70 / 1 | 214 | 34 | 14 | None | Report |
| #19 | | 20,084,180 | 96.41% | Spare | 843 | 1264&nbsp&nbsp/ 49 / 6 | 227 | 25 | 10 | None | Report |
| #20 | | 19,321,730 | 97.72% | My Angel MrBooM | 879 | 1289&nbsp&nbsp/ 29 / 0 | 237 | 14 | 11 | None | Report |
| #21 | | 19,229,820 | 94.63% | Smoothie World | 897 | 1238&nbsp&nbsp/ 57 / 4 | 213 | 27 | 30 | None | Report |
| #22 | | 18,333,333 | 96.49% | bartekran456 | 1729 | 1260&nbsp&nbsp/ 66 / 2 | 230 | 28 | 1 | HT | Report |
| #23 | | 17,516,930 | 95.12% | WombRaider___9 | 687 | 1236&nbsp&nbsp/ 82 / 5 | 212 | 42 | 6 | None | Report |
| #24 | | 17,267,630 | 95.33% | rustbell | 844 | 1242&nbsp&nbsp/ 74 / 2 | 208 | 44 | 11 | None | Report |
| #25 | | 17,203,150 | 91.75% | mniminwoo | 845 | 1184&nbsp&nbsp/ 93 / 26 | 209 | 31 | 26 | None | Report |
| #26 | | 16,783,020 | 96.26% | Hundur | 819 | 1266&nbsp&nbsp/ 39 / 2 | 225 | 17 | 22 | None | Report |
| #27 | | 16,768,403 | 98.56% | waywern2012 | 1649 | 1303&nbsp&nbsp/ 20 / 1 | 241 | 14 | 5 | HT | Report |
| #28 | | 16,326,010 | 92.35% | WubWoofWolf | 696 | 1188&nbsp&nbsp/ 113 / 10 | 201 | 45 | 18 | None | Report |
| #29 | | 15,835,250 | 90.02% | Ritzeh | 645 | 1147&nbsp&nbsp/ 139 / 18 | 197 | 49 | 25 | None | Report |
| #30 | | 15,733,860 | 92.07% | Aden | 771 | 1185&nbsp&nbsp/ 107 / 18 | 202 | 44 | 19 | None | Report |
| #31 | | 15,233,480 | 95.96% | Red_Pixel | 615 | 1262&nbsp&nbsp/ 39 / 2 | 217 | 28 | 26 | None | Report |
| #32 | | 14,516,229 | 95.25% | he rack | 642 | 1246&nbsp&nbsp/ 58 / 3 | 215 | 26 | 22 | HD | Report |
| #33 | | 14,404,800 | 95.21% | Ralyks | 541 | 1243&nbsp&nbsp/ 67 / 0 | 210 | 35 | 19 | None | Report |
| #34 | | 14,319,190 | 89.32% | vitail | 683 | 1133&nbsp&nbsp/ 148 / 28 | 180 | 65 | 20 | None | Report |
| #35 | | 14,092,810 | 93.30% | benki | 559 | 1209&nbsp&nbsp/ 87 / 12 | 210 | 34 | 21 | None | Report |
| #36 | | 13,945,963 | 96.06% | SoloTek | 1532 | 1256&nbsp&nbsp/ 61 / 2 | 229 | 25 | 10 | HT | Report |
| #37 | | 13,727,020 | 95.20% | BlueFlame | 641 | 1245&nbsp&nbsp/ 60 / 1 | 214 | 33 | 23 | None | Report |
| #38 | | 13,516,284 | 95.47% | Kubabow | 1502 | 1241&nbsp&nbsp/ 83 / 1 | 220 | 38 | 4 | HT | Report |
| #39 | | 13,462,330 | 97.19% | -Konpaku- | 512 | 1281&nbsp&nbsp/ 31 / 2 | 232 | 15 | 15 | None | Report |
| #40 | | 13,166,200 | 95.64% | lorelai | 521 | 1252&nbsp&nbsp/ 56 / 2 | 218 | 30 | 19 | None | Report |
| #41 | | 12,859,560 | 94.92% | sayonara-bye | 473 | 1235&nbsp&nbsp/ 70 / 19 | 222 | 31 | 5 | None | Report |
| #42 | | 12,826,360 | 94.27% | Sakke | 648 | 1228&nbsp&nbsp/ 67 / 15 | 219 | 27 | 19 | None | Report |
| #43 | | 12,527,120 | 91.27% | Emilia | 479 | 1166&nbsp&nbsp/ 131 / 20 | 204 | 44 | 12 | HD | Report |
| #44 | | 12,254,452 | 97.67% | waste of oxygen | 1385 | 1286&nbsp&nbsp/ 36 / 0 | 231 | 23 | 7 | HT | Report |
| #45 | | 12,060,010 | 94.81% | bango | 604 | 1235&nbsp&nbsp/ 75 / 0 | 207 | 39 | 19 | None | Report |
| #46 | | 11,947,200 | 91.13% | Michni | 574 | 1162&nbsp&nbsp/ 141 / 13 | 200 | 47 | 13 | None | Report |
| #47 | | 11,875,440 | 94.34% | GSBlank | 573 | 1226&nbsp&nbsp/ 83 / 1 | 205 | 45 | 19 | None | Report |
| #48 | | 11,338,780 | 84.59% | Dragonmob | 700 | 1040&nbsp&nbsp/ 246 / 13 | 134 | 101 | 30 | None | Report |
| #49 | | 11,202,370 | 93.64% | Alien | 531 | 1221&nbsp&nbsp/ 64 / 13 | 216 | 20 | 31 | None | Report |
| #50 | | 11,166,110 | 93.45% | mcy3 | 452 | 1210&nbsp&nbsp/ 90 / 12 | 207 | 35 | 17 | None | Report |