Artist:
joeyclassic
Circle Size:

Approach Rate:

Title:
seal 2.flv
HP Drain:

Star Difficulty:

(2.56)
Creator:
IntelliTroodon
Accuracy:

Length:
0:58 (0:53 drain)
Source:
Genre:
Novelty (Other)
BPM:
90
Tags:
seal two sequel sealquel mp4 flv cute adorable prophecy
User Rating:
Success Rate:
Points of Failure:


(graph is accumulative, based on % at fail/retry)

33.6% (3608 of 10724 plays)

Submitted:
Ranked:
Nov 26, 2015
Feb 25, 2016
Rating Spread:

Favourited 38 times in total

Users that love this map: phaZ, Jaltzu, Deathmeat, MaTTaS1, Prophecy, MyAngelDizick, Sault, SenseiWu, Bloody Pikachu, Hewery, ywit, Intelli, pegaso_207, zero-espartan, Shoesfast, -GriM-, IbsenRA, Ranisp, ganon11000, [ Wisetown ] and many more!
Options:
Modding / Discussion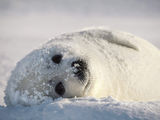 Now with 50% more seal!
tasuke912
So many mistakes were made
Okoratu
Re-
tasuke912
by
Me
by
Prophecy
by
Me
by
Me
ver.
Due to the lack of notes in the song, I feel that a 4 difficulty set is appropriate because an Inner Oni here would be incredibly overmapped. Sorry
Surono
guys :/

shit i think i broke the bg lmao
Fixed?
damnit all
NOW WE GOOD
sing216 is in the lead! ()
Score
208,500 (100.00%)
Max Combo
175
300 / 100 / 50
175 / 0 / 0
Misses
0
Geki (Elite Beat!)
2
Katu (Beat!)
0
Mods
HD,HR,NC,FL,SD
Top 50 Scoreboard
| | Rank | Score | Accuracy | Player | Max Combo | 300 / 100 / 50 | Geki | Katu | Misses | Mods | |
| --- | --- | --- | --- | --- | --- | --- | --- | --- | --- | --- | --- |
| #1 | | 208,500 | 100.00% | sing216 | 175 | 175&nbsp&nbsp/ 0 / 0 | 2 | 0 | 0 | HD,HR,NC,FL,SD | Report |
| #2 | | 192,300 | 100.00% | geston | 175 | 175&nbsp&nbsp/ 0 / 0 | 2 | 0 | 0 | DT,FL | Report |
| #3 | | 192,300 | 100.00% | kevin3333g | 175 | 175&nbsp&nbsp/ 0 / 0 | 2 | 0 | 0 | DT,FL | Report |
| #4 | | 192,300 | 100.00% | iceOC | 175 | 175&nbsp&nbsp/ 0 / 0 | 0 | 0 | 0 | NC,FL | Report |
| #5 | | 192,300 | 100.00% | Mew104 | 175 | 175&nbsp&nbsp/ 0 / 0 | 1 | 0 | 0 | DT,FL | Report |
| #6 | | 192,300 | 100.00% | Saikoro | 175 | 175&nbsp&nbsp/ 0 / 0 | 1 | 0 | 0 | NC,FL | Report |
| #7 | | 191,200 | 99.43% | asuasu_yura | 175 | 173&nbsp&nbsp/ 2 / 0 | 0 | 0 | 0 | DT,FL | Report |
| #8 | | 190,090 | 98.86% | Xay | 175 | 171&nbsp&nbsp/ 4 / 0 | 0 | 0 | 0 | DT,FL | Report |
| #9 | | 189,690 | 98.86% | Lugei | 175 | 171&nbsp&nbsp/ 4 / 0 | 1 | 0 | 0 | HD,HR,FL | Report |
| #10 | | 187,030 | 97.43% | Midnaait | 175 | 166&nbsp&nbsp/ 9 / 0 | 2 | 0 | 0 | NC,FL | Report |
| #11 | | 186,550 | 97.14% | Ryoko | 175 | 165&nbsp&nbsp/ 10 / 0 | 0 | 2 | 0 | DT,FL | Report |
| #12 | | 184,480 | 96.57% | Catgirl | 175 | 163&nbsp&nbsp/ 12 / 0 | 0 | 0 | 0 | NC,FL | Report |
| #13 | | 184,200 | 100.00% | Charlotte | 175 | 175&nbsp&nbsp/ 0 / 0 | 0 | 0 | 0 | HR,FL | Report |
| #14 | | 184,200 | 100.00% | tsuba3 | 175 | 175&nbsp&nbsp/ 0 / 0 | 0 | 0 | 0 | HR,FL | Report |
| #15 | | 184,200 | 100.00% | Anny | 175 | 175&nbsp&nbsp/ 0 / 0 | 0 | 0 | 0 | HR,FL | Report |
| #16 | | 184,200 | 100.00% | uone | 175 | 175&nbsp&nbsp/ 0 / 0 | 1 | 0 | 0 | HD,DT,PF | Report |
| #17 | | 184,200 | 100.00% | sed234rrr | 175 | 175&nbsp&nbsp/ 0 / 0 | 2 | 0 | 0 | HR,DT | Report |
| #18 | | 184,200 | 100.00% | Ham | 175 | 175&nbsp&nbsp/ 0 / 0 | 1 | 0 | 0 | HR,DT | Report |
| #19 | | 184,200 | 100.00% | _yu68 | 175 | 175&nbsp&nbsp/ 0 / 0 | 0 | 0 | 0 | HR,DT | Report |
| #20 | | 184,200 | 100.00% | mafuyu-shiina | 175 | 175&nbsp&nbsp/ 0 / 0 | 1 | 0 | 0 | HR,DT | Report |
| #21 | | 184,200 | 100.00% | kiyozi11 | 175 | 175&nbsp&nbsp/ 0 / 0 | 1 | 0 | 0 | HR,DT,PF | Report |
| #22 | | 183,456 | 99.71% | emotti | 175 | 174&nbsp&nbsp/ 1 / 0 | 0 | 0 | 0 | HR,NC | Report |
| #23 | | 181,989 | 98.86% | cacao | 175 | 171&nbsp&nbsp/ 4 / 0 | 1 | 0 | 0 | HR,DT | Report |
| #24 | | 181,963 | 98.57% | lukinhasxxx | 175 | 170&nbsp&nbsp/ 5 / 0 | 2 | 0 | 0 | HR,FL | Report |
| #25 | | 181,801 | 98.86% | KitajimaYN | 175 | 171&nbsp&nbsp/ 4 / 0 | 0 | 0 | 0 | HR,NC | Report |
| #26 | | 181,120 | 95.14% | Alejoss | 175 | 158&nbsp&nbsp/ 17 / 0 | 0 | 0 | 0 | DT,FL | Report |
| #27 | | 181,022 | 98.00% | tasksun | 175 | 168&nbsp&nbsp/ 7 / 0 | 0 | 0 | 0 | HD,NC | Report |
| #28 | | 180,954 | 98.29% | Couil | 175 | 169&nbsp&nbsp/ 6 / 0 | 0 | 0 | 0 | HR,FL | Report |
| #29 | | 180,834 | 98.00% | ll-oscar | 175 | 168&nbsp&nbsp/ 7 / 0 | 1 | 0 | 0 | HR,NC | Report |
| #30 | | 180,501 | 98.29% | [Yuochan-0206] | 175 | 169&nbsp&nbsp/ 6 / 0 | 1 | 0 | 0 | HR,DT | Report |
| #31 | | 180,480 | 98.57% | Japanfan | 175 | 170&nbsp&nbsp/ 5 / 0 | 0 | 0 | 0 | HR,FL | Report |
| #32 | | 180,210 | 98.00% | Sar7 | 175 | 168&nbsp&nbsp/ 7 / 0 | 1 | 0 | 0 | HR,DT | Report |
| #33 | | 179,855 | 97.71% | Loyon | 175 | 167&nbsp&nbsp/ 8 / 0 | 1 | 0 | 0 | HR,FL | Report |
| #34 | | 179,529 | 96.86% | Fudgyking | 175 | 164&nbsp&nbsp/ 11 / 0 | 0 | 0 | 0 | HR,DT | Report |
| #35 | | 179,240 | 94.29% | DukeDukeDura | 175 | 155&nbsp&nbsp/ 20 / 0 | 1 | 0 | 0 | DT,FL | Report |
| #36 | | 179,214 | 97.71% | Dargin | 175 | 167&nbsp&nbsp/ 8 / 0 | 1 | 0 | 0 | HR,NC | Report |
| #37 | | 178,611 | 97.71% | john571 | 175 | 167&nbsp&nbsp/ 8 / 0 | 0 | 0 | 0 | HR,NC | Report |
| #38 | | 178,324 | 96.86% | Lze | 175 | 164&nbsp&nbsp/ 11 / 0 | 1 | 0 | 0 | HR,DT | Report |
| #39 | | 178,067 | 96.86% | Razzy | 175 | 164&nbsp&nbsp/ 11 / 0 | 1 | 0 | 0 | HR,FL | Report |
| #40 | | 177,450 | 100.00% | Nardoxyribonucleic | 175 | 175&nbsp&nbsp/ 0 / 0 | 2 | 0 | 0 | FL,SD | Report |
| #41 | | 177,450 | 100.00% | aerolyt | 175 | 175&nbsp&nbsp/ 0 / 0 | 1 | 0 | 0 | FL,PF | Report |
| #42 | | 177,450 | 100.00% | Ellie | 175 | 175&nbsp&nbsp/ 0 / 0 | 1 | 0 | 0 | FL | Report |
| #43 | | 177,450 | 100.00% | n1doking | 175 | 175&nbsp&nbsp/ 0 / 0 | 2 | 0 | 0 | FL | Report |
| #44 | | 177,450 | 100.00% | NAI | 175 | 175&nbsp&nbsp/ 0 / 0 | 2 | 0 | 0 | FL | Report |
| #45 | | 177,450 | 100.00% | Surono | 175 | 175&nbsp&nbsp/ 0 / 0 | 1 | 0 | 0 | FL | Report |
| #46 | | 177,450 | 100.00% | robinyu | 175 | 175&nbsp&nbsp/ 0 / 0 | 2 | 0 | 0 | FL | Report |
| #47 | | 177,450 | 100.00% | Mulberry | 175 | 175&nbsp&nbsp/ 0 / 0 | 0 | 0 | 0 | NC | Report |
| #48 | | 177,450 | 100.00% | Pohm | 175 | 175&nbsp&nbsp/ 0 / 0 | 0 | 0 | 0 | FL | Report |
| #49 | | 177,450 | 100.00% | Violet Bunny | 175 | 175&nbsp&nbsp/ 0 / 0 | 2 | 0 | 0 | FL | Report |
| #50 | | 177,450 | 100.00% | paladog2546 | 175 | 175&nbsp&nbsp/ 0 / 0 | 0 | 0 | 0 | FL | Report |