Artist:
you
Circle Size:

Approach Rate:

Title:
Hold Angel
HP Drain:

Star Difficulty:

(7.39)
Creator:
Nishizumi
Accuracy:

Length:
2:01 (1:57 drain)
Source:
Genre:
Electronic (Instrumental)
BPM:
300
Tags:
speedcore 600 over!!! psycho filth records
User Rating:
Success Rate:
Points of Failure:


(graph is accumulative, based on % at fail/retry)

13.7% (593 of 4334 plays)

Submitted:
Ranked:
Nov 24, 2015
Mar 10, 2017
Rating Spread:

Favourited 34 times in total

Users that love this map: -[ ix Ishida xi ]-, sobatsuyu, CreepyDuck, namaniku, perro chocapic, American, Jatsu42, KinakoN, iloveyou4ever, Reical, Handika313, 0x306e, musake, Niroe, _yu68, Prymal, le gagoguigo3, Nekoharu, Remus, yea and many more!
Options:
This Beatmap's Thread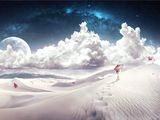 Changed mp3 to lower bitrate.
Please Re-DL if you downloaded before 1/30/2017.
enjoy
see
Guardistack-'s version here
thanks a lot
_yu68 (star)
Chromoxx (mod + )
tasuke912 (mod + )
rip
_yu68 is in the lead! ()
Score
1,489,410 (99.92%)
Max Combo
1180
300 / 100 / 50
1178 / 2 / 0
Misses
0
Geki (Elite Beat!)
14
Katu (Beat!)
0
Mods
HD
Top 50 Scoreboard
| | Rank | Score | Accuracy | Player | Max Combo | 300 / 100 / 50 | Geki | Katu | Misses | Mods | |
| --- | --- | --- | --- | --- | --- | --- | --- | --- | --- | --- | --- |
| #1 | | 1,489,410 | 99.92% | _yu68 | 1180 | 1178&nbsp&nbsp/ 2 / 0 | 14 | 0 | 0 | HD | Report |
| #2 | | 1,437,624 | 96.57% | applerss | 1180 | 1099&nbsp&nbsp/ 81 / 0 | 0 | 0 | 0 | HD | Report |
| #3 | | 1,435,660 | 99.79% | stu00608 | 1180 | 1175&nbsp&nbsp/ 5 / 0 | 9 | 0 | 0 | SD | Report |
| #4 | | 1,428,400 | 99.32% | kiyozi11 | 1180 | 1164&nbsp&nbsp/ 16 / 0 | 0 | 0 | 0 | None | Report |
| #5 | | 1,424,110 | 99.15% | totomarudesu | 1180 | 1160&nbsp&nbsp/ 20 / 0 | 27 | 0 | 0 | None | Report |
| #6 | | 1,415,180 | 98.64% | john571 | 1180 | 1148&nbsp&nbsp/ 32 / 0 | 11 | 1 | 0 | None | Report |
| #7 | | 1,414,850 | 99.45% | Devli | 1180 | 1167&nbsp&nbsp/ 13 / 0 | 2 | 1 | 0 | None | Report |
| #8 | | 1,412,540 | 98.26% | ImHS | 1180 | 1139&nbsp&nbsp/ 41 / 0 | 8 | 1 | 0 | SD | Report |
| #9 | | 1,407,930 | 97.92% | asuasu_yura | 1180 | 1131&nbsp&nbsp/ 49 / 0 | 6 | 0 | 0 | None | Report |
| #10 | | 1,405,520 | 97.80% | numamuto1 | 1180 | 1128&nbsp&nbsp/ 52 / 0 | 23 | 0 | 0 | None | Report |
| #11 | | 1,403,150 | 97.75% | ekumea1123 | 1180 | 1127&nbsp&nbsp/ 53 / 0 | 0 | 0 | 0 | None | Report |
| #12 | | 1,354,496 | 97.97% | qwappy797 | 1012 | 1135&nbsp&nbsp/ 42 / 0 | 2 | 0 | 3 | None | Report |
| #13 | | 1,334,650 | 96.44% | taiko_ryuki | 895 | 1099&nbsp&nbsp/ 78 / 0 | 18 | 0 | 3 | None | Report |
| #14 | | 1,328,304 | 96.61% | pmriva | 823 | 1110&nbsp&nbsp/ 60 / 0 | 0 | 0 | 10 | None | Report |
| #15 | | 1,310,074 | 98.01% | namaniku | 715 | 1138&nbsp&nbsp/ 37 / 0 | 2 | 0 | 5 | None | Report |
| #16 | | 1,300,880 | 93.64% | Rabar0209 | 843 | 1031&nbsp&nbsp/ 148 / 0 | 0 | 0 | 1 | None | Report |
| #17 | | 1,299,256 | 96.36% | syaron105 | 913 | 1102&nbsp&nbsp/ 70 / 0 | 10 | 0 | 8 | None | Report |
| #18 | | 1,286,836 | 97.33% | kei821 | 827 | 1120&nbsp&nbsp/ 57 / 0 | 12 | 3 | 3 | None | Report |
| #19 | | 1,282,524 | 96.14% | mariopokemon | 828 | 1091&nbsp&nbsp/ 87 / 0 | 12 | 0 | 2 | None | Report |
| #20 | | 1,275,786 | 92.16% | Ulqui | 828 | 996&nbsp&nbsp/ 183 / 0 | 25 | 1 | 1 | None | Report |
| #21 | | 1,262,262 | 92.75% | CreepyDuck | 824 | 1032&nbsp&nbsp/ 125 / 0 | 0 | 0 | 23 | None | Report |
| #22 | | 1,249,756 | 94.15% | Tem | 619 | 1052&nbsp&nbsp/ 118 / 0 | 8 | 3 | 10 | None | Report |
| #23 | | 1,243,104 | 94.66% | 1rori | 829 | 1066&nbsp&nbsp/ 102 / 0 | 0 | 0 | 12 | None | Report |
| #24 | | 1,231,768 | 92.84% | KitajimaYN | 841 | 1022&nbsp&nbsp/ 147 / 0 | 6 | 1 | 11 | None | Report |
| #25 | | 1,228,006 | 93.64% | Michiyo | 639 | 1067&nbsp&nbsp/ 76 / 0 | 27 | 2 | 37 | None | Report |
| #26 | | 1,224,558 | 94.07% | Chocola_2287 | 494 | 1050&nbsp&nbsp/ 120 / 0 | 4 | 0 | 10 | None | Report |
| #27 | | 1,218,842 | 92.37% | magnomizer | 792 | 1015&nbsp&nbsp/ 150 / 0 | 20 | 0 | 15 | None | Report |
| #28 | | 1,195,994 | 94.45% | vizokaa | 485 | 1058&nbsp&nbsp/ 113 / 0 | 3 | 0 | 9 | None | Report |
| #29 | | 1,188,020 | 93.69% | Nelodisan | 678 | 1044&nbsp&nbsp/ 123 / 0 | 4 | 0 | 13 | None | Report |
| #30 | | 1,167,990 | 95.76% | vladyushko | 540 | 1093&nbsp&nbsp/ 74 / 0 | 3 | 0 | 13 | None | Report |
| #31 | | 1,167,628 | 94.07% | _Rise | 711 | 1072&nbsp&nbsp/ 76 / 0 | 2 | 0 | 32 | None | Report |
| #32 | | 1,144,994 | 93.77% | Sylarn | 498 | 1060&nbsp&nbsp/ 93 / 0 | 8 | 0 | 27 | None | Report |
| #33 | | 1,138,826 | 95.00% | Bonehead | 345 | 1070&nbsp&nbsp/ 102 / 0 | 4 | 1 | 8 | None | Report |
| #34 | | 1,126,912 | 94.36% | Maitroxsk | 448 | 1056&nbsp&nbsp/ 115 / 0 | 5 | 0 | 9 | None | Report |
| #35 | | 1,126,102 | 92.50% | le gagoguigo3 | 533 | 1034&nbsp&nbsp/ 115 / 0 | 18 | 0 | 31 | None | Report |
| #36 | | 1,121,650 | 91.95% | 1RoHa_ | 577 | 1010&nbsp&nbsp/ 150 / 0 | 5 | 0 | 20 | None | Report |
| #37 | | 1,117,228 | 94.07% | nananass | 452 | 1071&nbsp&nbsp/ 78 / 0 | 16 | 0 | 31 | None | Report |
| #38 | | 1,109,382 | 92.50% | Fudgyking | 380 | 1024&nbsp&nbsp/ 135 / 0 | 6 | 0 | 21 | None | Report |
| #39 | | 1,098,218 | 93.90% | Ekoro | 409 | 1048&nbsp&nbsp/ 120 / 0 | 21 | 3 | 12 | None | Report |
| #40 | | 1,082,592 | 91.91% | Tasha | 662 | 1012&nbsp&nbsp/ 145 / 0 | 28 | 0 | 23 | None | Report |
| #41 | | 1,069,966 | 90.42% | yuukoruss | 568 | 975&nbsp&nbsp/ 184 / 0 | 1 | 1 | 21 | None | Report |
| #42 | | 1,065,016 | 92.84% | Xay | 321 | 1038&nbsp&nbsp/ 115 / 0 | 4 | 0 | 27 | None | Report |
| #43 | | 1,055,894 | 92.03% | Spinity | 323 | 1007&nbsp&nbsp/ 158 / 0 | 0 | 0 | 15 | None | Report |
| #44 | | 1,045,468 | 87.08% | misaki_tk | 635 | 893&nbsp&nbsp/ 269 / 0 | 9 | 3 | 18 | None | Report |
| #45 | | 1,043,016 | 92.67% | am_Minami | 526 | 1042&nbsp&nbsp/ 103 / 0 | 15 | 1 | 35 | None | Report |
| #46 | | 1,035,730 | 90.85% | nitori0 | 446 | 998&nbsp&nbsp/ 148 / 0 | 4 | 0 | 34 | None | Report |
| #47 | | 1,033,658 | 93.26% | soloist | 458 | 1048&nbsp&nbsp/ 105 / 0 | 9 | 0 | 27 | None | Report |
| #48 | | 1,004,854 | 89.70% | -[ ix Ishida xi ]- | 491 | 976&nbsp&nbsp/ 165 / 0 | 23 | 0 | 39 | None | Report |
| #49 | | 997,610 | 91.91% | ganjas62 | 402 | 1015&nbsp&nbsp/ 139 / 0 | 2 | 0 | 26 | None | Report |
| #50 | | 992,882 | 88.86% | MetalStream | 415 | 954&nbsp&nbsp/ 189 / 0 | 0 | 0 | 37 | None | Report |