Artist:
Primary
Key Amount:

Approach Rate:

Title:
in the Garden
HP Drain:

Star Difficulty:

(4.24)
Creator:
Mat
Accuracy:

Length:
3:38 (3:37 drain)
Source:
Genre:
Pop (Japanese)
BPM:
224
Tags:
from garden yuiko yuikonnu meis clauson laughingcomet julie lordraika hydria
User Rating:
Success Rate:
Points of Failure:


(graph is accumulative, based on % at fail/retry)

27.4% (2322 of 8469 plays)

Submitted:
Ranked:
Oct 1, 2015
Oct 11, 2017
Rating Spread:

Favourited 279 times in total

Users that love this map: Nanomight, nobody-, PanicP, -[Emi]-, dudehacker, souhakura, Sharon Apple, zippysconf, Blobby, posukaru, alexDaleITA, mvpzlegna, kavekave, Usui Takumi21, -Kanzaki, qwewq654, isokasapupuja, deadrip13, Dualshock, Vokan and many more!
Options:
Modding / Discussion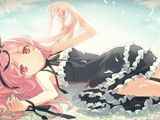 Special thanks to:
- Lord Raika for helping soo much with the hitsounds and the GDs.
- Dudehacker for providing me with the tools to keep the hitsounds consistant through all diffs.
- Julie for the 2 GDs and hitsounding and testing.
- Comet for the GD and pattern help.
- Nova_97 for help with the Banner.
- Asherz007 for soo much help with all diffs!
And everyone that helped out in the testing/ modding process of this map <3
Lothus is in the lead! ()
Score
997,465 (99.95%)
Max Combo
3227
MAX / 300 / 200
2479 / 148 / 4
100 / 50 / Misses
0 / 0 / 0
Mods
None
Top 50 Scoreboard
Rank
Score
Accuracy
Player
Max Combo
MAX
300
200
100
50
Miss
Mods
#1
997,465
99.95%
Lothus
3227
2479
148
4
0
0
0
None
Report
#2
996,839
99.97%
MAAAAAAAAAAAAAS
2232
2394
235
2
0
0
0
None
Report
#3
996,642
99.96%
Koneko-
3232
2392
236
3
0
0
0
None
Report
#4
995,848
99.96%
MagicSound
3238
2325
303
3
0
0
0
None
Report
#5
995,329
99.94%
araragigun
2469
2312
314
5
0
0
0
None
Report
#6
995,285
99.89%
H PotatoChips
3238
2388
234
9
0
0
0
None
Report
#7
995,216
99.92%
[HyeN]
3241
2316
309
6
0
0
0
None
Report
#8
994,892
99.94%
lxLucasxl
3249
2278
348
5
0
0
0
None
Report
#9
994,075
99.90%
Rain-
3234
2280
343
8
0
0
0
None
Report
#10
993,581
99.90%
gosy777
1786
2226
397
8
0
0
0
None
Report
#11
991,834
99.84%
Rommmy
3236
2195
423
13
0
0
0
None
Report
#12
990,728
99.86%
YURiCa
3240
2011
609
11
0
0
0
None
Report
#13
990,603
99.87%
dirtymagnet
3224
1989
632
10
0
0
0
None
Report
#14
990,146
99.78%
ZeusHadesan
3211
2067
547
17
0
0
0
None
Report
#15
989,124
99.71%
Niks
3232
2136
475
17
3
0
0
HD
Report
#16
988,853
99.80%
inuyashasama
3232
1943
673
14
1
0
0
None
Report
#17
988,488
99.73%
Kyousuke-
3224
2040
570
21
0
0
0
None
Report
#18
988,124
99.78%
xNickSpark
3221
2026
592
9
4
0
0
None
Report
#19
988,056
99.71%
JeyJey
3241
2019
591
20
0
1
0
None
Report
#20
987,511
99.67%
2rrrr
3230
2024
583
22
2
0
0
None
Report
#21
987,268
99.70%
_MERCEDEX_
3215
1924
683
24
0
0
0
None
Report
#22
987,236
99.58%
hzsm
3212
2154
447
27
3
0
0
None
Report
#23
986,960
99.67%
Sar7
3231
1948
657
26
0
0
0
None
Report
#24
986,414
99.71%
chlwldnd248
2745
2135
476
18
1
0
1
None
Report
#25
986,292
99.61%
AncuL
3210
1988
615
25
3
0
0
None
Report
#26
985,762
99.75%
EdwardSon
1702
2088
526
15
1
0
1
None
Report
#27
985,555
99.70%
Mew-
3231
1830
778
22
1
0
0
None
Report
#28
985,222
99.78%
DAENGXicisae-
2731
2094
524
11
0
0
2
None
Report
#29
984,674
99.65%
Wilben_Chan
1391
2161
446
22
0
1
1
None
Report
#30
984,129
99.49%
Daleenie
1684
2042
553
32
3
1
0
None
Report
#31
984,034
99.71%
lawsuit
1669
2043
567
20
0
0
1
None
Report
#32
983,891
99.85%
leqek
1437
2294
331
3
0
0
3
None
Report
#33
982,043
99.71%
Cailne
2861
2024
592
11
0
1
3
None
Report
#34
981,329
99.45%
kilinox
3221
1806
783
41
0
1
0
None
Report
#35
981,165
99.44%
Lude
3217
1778
811
40
2
0
0
None
Report
#36
979,749
99.54%
ZYuan
2745
2193
409
24
3
0
2
None
Report
#37
979,741
99.39%
Mage
3247
1936
650
42
3
0
0
None
Report
#38
979,509
99.37%
cassio01
3225
1816
767
47
0
1
0
None
Report
#39
979,332
99.40%
Shinora-
1391
2000
590
37
1
2
1
None
Report
#40
978,536
99.33%
In_Fo
3232
1973
614
37
4
3
0
None
Report
#41
978,434
99.32%
DaraDara
3231
2110
473
43
4
1
0
None
Report
#42
978,415
99.46%
rothfl
1621
1947
648
31
2
2
1
None
Report
#43
978,357
99.56%
Couil
954
2205
399
23
0
1
3
None
Report
#44
977,598
99.53%
Asrielly
1779
2069
534
21
4
2
1
None
Report
#45
977,458
99.44%
Goroke
3086
1812
780
35
3
0
1
None
Report
#46
976,820
99.37%
customCat
2659
2043
546
35
6
0
1
None
Report
#47
976,470
99.21%
Koharu Yukino
3220
1821
750
58
2
0
0
None
Report
#48
976,094
99.32%
EpicMountShot
2743
1861
720
47
2
0
1
None
Report
#49
975,919
99.40%
MechaCucha
2956
1690
899
38
3
0
1
None
Report
#50
975,771
99.42%
xSnaggles
2690
1799
792
36
1
2
1
None
Report