Beatmap Listing » David Hasselhoff - True Survivor
Artist:
David Hasselhoff
Circle Size:

Approach Rate:

Title:
True Survivor
HP Drain:

Star Difficulty:

(4.85)
Creator:
Crimmi
Accuracy:

Length:
3:44 (2:56 drain)
Source:
Kung Fury
Genre:
Unspecified (Other)
BPM:
149
Tags:
ezek cancel blue dragon mtmcl whymeman tari jyvii kyshiro ktgster laser unicorns 80's tribute mitch murder jorgen elofsson synthwave
User Rating:
Success Rate:
Points of Failure:


(graph is accumulative, based on % at fail/retry)

4.4% (1275 of 29237 plays)

Submitted:
Loved:
Jun 9, 2015
May 26, 2017
Rating Spread:

Favourited 167 times in total

Users that love this map: Doomsday, Mismagius, whymeman, Crimmi, ezek, Zetera, SweetMangoGrill, MillhioreF, potap, sellyme, SuSliK, -Chris, Lily [Vocaloid], ripmyacc, Lazer, darkest5, MIOM11, Lerimaxu, Doyak, axljustice and many more!
Options:
Modding / Discussion
This map is in a LOVED state.
As such, it will not award any pp and leaderboards may be reset by the beatmap creator.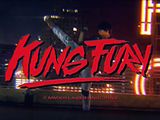 Watch the youtube film on Laser Unicorns' official channel

here!

You won't regret it~ :D
The Collabs from the '07 - 08 to the Future are about different styles and how that not all styles have to be the exact same and this is a tribute to those who are still in this game for so long and want to continue to survive. So modders, don't judge it because of an

"It's an old style, no one uses it anymore, you suck!"

kind of mentality plz, that is the point and sof the gimmick of these collabs. And

no

drama, I

will

get a lock request done if any flaming or non constructive criticism goes on in this thread, I won't tolerate it, thank you.
Collab information here. p/4233763
Skin Credit goes to narakucrimson~!
SB By me with the names made by ezek~!

Crimzek's Easy (Easy Collab w/

ezek

) - Done!

Normal - Done!

ezek's Hard - Done!

True Survivor - Done!

Extra Survivors (Extra Collab feat. Whymeman, Blue Dragon, ktgster & mtmcl) - Done!

Insane - Done!

Insane Survivors - (Insane Collab feat. Cancel, jyvii, Kyshiro &

Tari

) - Done!


Used ezek's mod.
Used Hydragoon's mod.
Used Whymeman's mod.
Used Desperate-Kun's mod.
Revived.
Changed diff names and added a new difficulty. (Redownload)
Used Bonsai's mod.
Diff names changed again. (Redownload)
Readded the SB names. (Redownload)
Revived.
Changed True Survivor diff to Tough, used MilhoireF's mod. (Redownload)
Cookiezi is in the lead! ()
Score
12,153,366 (99.17%)
Max Combo
732
300 / 100 / 50
474 / 6 / 0
Misses
0
Geki (Elite Beat!)
93
Katu (Beat!)
6
Mods
HD,DT
Top 50 Scoreboard
| | Rank | Score | Accuracy | Player | Max Combo | 300 / 100 / 50 | Geki | Katu | Misses | Mods | |
| --- | --- | --- | --- | --- | --- | --- | --- | --- | --- | --- | --- |
| #1 | | 12,153,366 | 99.17% | Cookiezi | 732 | 474&nbsp&nbsp/ 6 / 0 | 93 | 6 | 0 | HD,DT | Report |
| #2 | | 11,603,031 | 99.72% | WubWoofWolf | 734 | 478&nbsp&nbsp/ 2 / 0 | 97 | 2 | 0 | HD,HR | Report |
| #3 | | 11,483,742 | 98.33% | Sakurauchi Riko | 734 | 468&nbsp&nbsp/ 12 / 0 | 88 | 11 | 0 | HD,HR | Report |
| #4 | | 11,379,345 | 98.33% | Adamqs | 734 | 468&nbsp&nbsp/ 12 / 0 | 87 | 12 | 0 | HD,HR | Report |
| #5 | | 11,318,132 | 98.06% | RyuuBei | 732 | 466&nbsp&nbsp/ 14 / 0 | 85 | 14 | 0 | HD,HR | Report |
| #6 | | 11,207,698 | 96.25% | AlexXerox | 734 | 453&nbsp&nbsp/ 27 / 0 | 77 | 22 | 0 | HD,HR | Report |
| #7 | | 10,973,367 | 99.86% | MillhioreF | 734 | 479&nbsp&nbsp/ 1 / 0 | 98 | 1 | 0 | HD | Report |
| #8 | | 10,927,880 | 99.31% | ktgster | 734 | 475&nbsp&nbsp/ 5 / 0 | 95 | 4 | 0 | HD | Report |
| #9 | | 10,902,571 | 99.03% | LyanPayj | 734 | 473&nbsp&nbsp/ 7 / 0 | 94 | 5 | 0 | HD | Report |
| #10 | | 10,394,180 | 100.00% | Toy | 734 | 480&nbsp&nbsp/ 0 / 0 | 99 | 0 | 0 | PF | Report |
| #11 | | 10,390,880 | 100.00% | HappyStick | 734 | 480&nbsp&nbsp/ 0 / 0 | 99 | 0 | 0 | None | Report |
| #12 | | 10,373,380 | 100.00% | kiyumi | 734 | 480&nbsp&nbsp/ 0 / 0 | 99 | 0 | 0 | None | Report |
| #13 | | 10,347,950 | 99.44% | pyon | 733 | 476&nbsp&nbsp/ 4 / 0 | 95 | 4 | 0 | None | Report |
| #14 | | 10,339,070 | 99.72% | Rizzo | 733 | 478&nbsp&nbsp/ 2 / 0 | 97 | 2 | 0 | None | Report |
| #15 | | 10,323,350 | 99.72% | Bonk | 733 | 478&nbsp&nbsp/ 2 / 0 | 97 | 2 | 0 | None | Report |
| #16 | | 10,308,630 | 99.44% | Maxe191 | 733 | 476&nbsp&nbsp/ 4 / 0 | 95 | 4 | 0 | None | Report |
| #17 | | 10,293,530 | 99.31% | Doomsday | 733 | 475&nbsp&nbsp/ 5 / 0 | 96 | 3 | 0 | None | Report |
| #18 | | 10,285,270 | 99.13% | Snase | 734 | 474&nbsp&nbsp/ 5 / 1 | 94 | 4 | 0 | None | Report |
| #19 | | 10,241,390 | 98.75% | Nitroz | 733 | 471&nbsp&nbsp/ 9 / 0 | 90 | 9 | 0 | None | Report |
| #20 | | 10,231,640 | 99.03% | -NeBu- | 732 | 473&nbsp&nbsp/ 7 / 0 | 94 | 5 | 0 | None | Report |
| #21 | | 10,228,176 | 93.44% | Prophet | 734 | 433&nbsp&nbsp/ 46 / 1 | 67 | 31 | 0 | HR | Report |
| #22 | | 10,216,280 | 98.75% | VanillaSandvich | 732 | 471&nbsp&nbsp/ 9 / 0 | 91 | 8 | 0 | None | Report |
| #23 | | 10,212,570 | 99.03% | Forseen | 731 | 473&nbsp&nbsp/ 7 / 0 | 92 | 7 | 0 | None | Report |
| #24 | | 10,198,750 | 98.75% | Civil oath | 733 | 471&nbsp&nbsp/ 9 / 0 | 91 | 8 | 0 | None | Report |
| #25 | | 10,143,420 | 98.30% | Neliel | 733 | 468&nbsp&nbsp/ 11 / 1 | 89 | 9 | 0 | None | Report |
| #26 | | 10,130,400 | 98.19% | peng | 730 | 467&nbsp&nbsp/ 13 / 0 | 88 | 11 | 0 | None | Report |
| #27 | | 10,107,050 | 98.19% | mukkelis | 729 | 467&nbsp&nbsp/ 13 / 0 | 90 | 9 | 0 | None | Report |
| #28 | | 10,099,020 | 97.92% | Lolzep | 734 | 465&nbsp&nbsp/ 15 / 0 | 89 | 10 | 0 | None | Report |
| #29 | | 10,073,650 | 97.92% | Sadness | 731 | 465&nbsp&nbsp/ 15 / 0 | 88 | 11 | 0 | None | Report |
| #30 | | 9,983,010 | 96.81% | TopSp1n | 731 | 457&nbsp&nbsp/ 23 / 0 | 80 | 19 | 0 | None | Report |
| #31 | | 9,835,380 | 99.51% | 404 AimNotFound | 715 | 477&nbsp&nbsp/ 2 / 0 | 96 | 2 | 1 | None | Report |
| #32 | | 9,784,820 | 95.80% | qwr | 728 | 450&nbsp&nbsp/ 29 / 1 | 79 | 19 | 0 | None | Report |
| #33 | | 9,721,830 | 97.08% | zin | 717 | 459&nbsp&nbsp/ 21 / 0 | 85 | 14 | 0 | None | Report |
| #34 | | 9,662,520 | 94.69% | Pray | 728 | 442&nbsp&nbsp/ 37 / 1 | 67 | 31 | 0 | None | Report |
| #35 | | 9,383,100 | 92.26% | jhoo902 | 728 | 425&nbsp&nbsp/ 53 / 1 | 70 | 27 | 1 | None | Report |
| #36 | | 9,316,882 | 89.97% | freedomdiver | 727 | 408&nbsp&nbsp/ 71 / 1 | 61 | 37 | 0 | NC,SO | Report |
| #37 | | 9,171,950 | 97.92% | Shimox | 693 | 466&nbsp&nbsp/ 12 / 0 | 87 | 11 | 2 | None | Report |
| #38 | | 8,595,500 | 99.24% | Mismagius | 658 | 475&nbsp&nbsp/ 4 / 0 | 94 | 4 | 1 | None | Report |
| #39 | | 8,232,750 | 80.31% | squishi | 716 | 340&nbsp&nbsp/ 133 / 7 | 32 | 60 | 0 | None | Report |
| #40 | | 8,002,318 | 97.43% | waywern2012 | 603 | 463&nbsp&nbsp/ 14 / 0 | 83 | 13 | 3 | HD,HR | Report |
| #41 | | 7,718,920 | 96.81% | Teppichreini | 638 | 458&nbsp&nbsp/ 19 / 2 | 81 | 15 | 1 | None | Report |
| #42 | | 7,661,620 | 96.60% | bandofponies | 634 | 456&nbsp&nbsp/ 23 / 0 | 80 | 18 | 1 | None | Report |
| #43 | | 7,537,233 | 97.92% | Kizan | 602 | 466&nbsp&nbsp/ 12 / 0 | 86 | 11 | 2 | HR | Report |
| #44 | | 7,518,730 | 98.37% | Zenoha | 611 | 469&nbsp&nbsp/ 9 / 1 | 92 | 5 | 1 | None | Report |
| #45 | | 7,452,100 | 96.81% | Ishkiz | 614 | 458&nbsp&nbsp/ 20 / 0 | 83 | 14 | 2 | None | Report |
| #46 | | 7,360,610 | 97.92% | Kotori-Chan | 609 | 466&nbsp&nbsp/ 12 / 0 | 90 | 7 | 2 | None | Report |
| #47 | | 6,859,110 | 96.32% | Snakeq | 593 | 456&nbsp&nbsp/ 18 / 2 | 80 | 14 | 4 | None | Report |
| #48 | | 6,856,830 | 96.70% | Spark-desu | 597 | 457&nbsp&nbsp/ 21 / 1 | 81 | 16 | 1 | None | Report |
| #49 | | 6,741,690 | 94.31% | suffix wizard | 599 | 442&nbsp&nbsp/ 32 / 0 | 69 | 24 | 6 | None | Report |
| #50 | | 6,710,870 | 92.64% | [-Voust-] | 597 | 428&nbsp&nbsp/ 50 / 0 | 65 | 32 | 2 | None | Report |