Beatmap Listing » KinkyOats feat. raocow - Raocow's Sky High
Artist:
KinkyOats feat. raocow
Circle Size:

Approach Rate:

Title:
Raocow's Sky High
HP Drain:

Star Difficulty:

(3.61)
Creator:
murutattack
Accuracy:

Length:
1:19 (1:12 drain)
Source:
Genre:
Novelty (Other)
BPM:
177
Tags:
kirby nico douga jun ishikawa cat planet
User Rating:
Success Rate:
Points of Failure:


(graph is accumulative, based on % at fail/retry)

11.8% (4724 of 40126 plays)

Submitted:
Ranked:
May 18, 2015
Jun 21, 2016
Rating Spread:

Favourited 77 times in total

Users that love this map: MillhioreF, P I N G, Yomawaru, nekostar98, 1azyq, WildOne94, MircoBenedetti, Marshmallowface, Lute, Olib, Sky Dash, Jozell24, murutattack, Toasty-kun, Pachi, HenBurgaaa, JBHyperion, -Fe4rZen-, alexbro123, jafickna and many more!
Options:
Modding / Discussion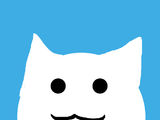 Nyan cat
#1
Cup
: A fruit, a slider fruit.
Salad
: A jump fruit, fruits, a slider fruits.
Platter
: Red fruits, very jumpy fruits, a slider fruits.
CATS
:
CAT PLANET!
Skin & BG
: Me
Box of GD's and cancelled Maps
Lol Wild
I WANNA MELT AAAAAAA!!!! *Kapow*
Modder
Spartancog92
Negri_SK
OSUjanaiKATSURAda #
DragonSlayer96
afk98 x2
JBHyperion
BoberofDarkness #
WildOne94 #
baraatje123
alienflybot
Kagari
Riari
SYAHME # # #
xi-False
-Sh1n1-
ursa
Kurokami
You wan moar Nico-Nico Douga Random stuff CTB map?
I should do next raocow one including std :p
TheWaterBottle is in the lead! ()
Score
8,510,670 (100.00%)
Max Combo
503
300 / 100 / 50
476 / 27 / 99
Misses
0
Geki (Elite Beat!)
63
Droplet misses
0
Mods
HD,HR,PF
Top 50 Scoreboard
| | Rank | Score | Accuracy | Player | Max Combo | 300 / 100 / 50 | Geki | Droplet Miss | Misses | Mods | |
| --- | --- | --- | --- | --- | --- | --- | --- | --- | --- | --- | --- |
| #1 | | 8,510,670 | 100.00% | TheWaterBottle | 503 | 476&nbsp&nbsp/ 27 / 99 | 63 | 0 | 0 | HD,HR,PF | Report |
| #2 | | 8,510,670 | 100.00% | Adagaki-sama | 503 | 476&nbsp&nbsp/ 27 / 99 | 63 | 0 | 0 | HD,HR | Report |
| #3 | | 8,510,670 | 100.00% | God Chilean | 503 | 476&nbsp&nbsp/ 27 / 99 | 63 | 0 | 0 | HD,HR,PF | Report |
| #4 | | 8,510,660 | 99.83% | Minalinsky- | 503 | 476&nbsp&nbsp/ 27 / 98 | 63 | 1 | 0 | HD,HR | Report |
| #5 | | 8,062,577 | 100.00% | _Asriel | 503 | 476&nbsp&nbsp/ 27 / 99 | 63 | 0 | 0 | HD,DT,PF | Report |
| #6 | | 8,062,577 | 100.00% | b-a-d-s123 | 503 | 476&nbsp&nbsp/ 27 / 99 | 63 | 0 | 0 | HD,DT,PF | Report |
| #7 | | 8,062,577 | 100.00% | Del | 503 | 476&nbsp&nbsp/ 27 / 99 | 63 | 0 | 0 | HD,DT | Report |
| #8 | | 8,062,577 | 100.00% | skvix | 503 | 476&nbsp&nbsp/ 27 / 99 | 63 | 0 | 0 | HD,DT | Report |
| #9 | | 8,062,567 | 99.83% | Callionet | 503 | 476&nbsp&nbsp/ 27 / 98 | 63 | 1 | 0 | HD,NC | Report |
| #10 | | 8,037,261 | 100.00% | Shinji Wings | 503 | 476&nbsp&nbsp/ 27 / 99 | 63 | 0 | 0 | HR | Report |
| #11 | | 8,037,251 | 99.83% | Haarashi | 503 | 476&nbsp&nbsp/ 27 / 98 | 63 | 1 | 0 | HR | Report |
| #12 | | 7,614,531 | 100.00% | Jimmy-Rustler | 503 | 476&nbsp&nbsp/ 27 / 99 | 63 | 0 | 0 | HD,PF | Report |
| #13 | | 7,614,531 | 100.00% | chickennando | 503 | 476&nbsp&nbsp/ 27 / 99 | 63 | 0 | 0 | HD | Report |
| #14 | | 7,614,531 | 100.00% | Berea | 503 | 476&nbsp&nbsp/ 27 / 99 | 63 | 0 | 0 | HD | Report |
| #15 | | 7,614,531 | 100.00% | Nana Tsubasa | 503 | 476&nbsp&nbsp/ 27 / 99 | 63 | 0 | 0 | HD | Report |
| #16 | | 7,614,531 | 100.00% | Lobsterr | 503 | 476&nbsp&nbsp/ 27 / 99 | 63 | 0 | 0 | HD | Report |
| #17 | | 7,614,531 | 100.00% | FABninja | 503 | 476&nbsp&nbsp/ 27 / 99 | 63 | 0 | 0 | HD | Report |
| #18 | | 7,614,531 | 100.00% | _wwwww | 503 | 476&nbsp&nbsp/ 27 / 99 | 63 | 0 | 0 | HD | Report |
| #19 | | 7,614,531 | 100.00% | [Aspeb] | 503 | 476&nbsp&nbsp/ 27 / 99 | 63 | 0 | 0 | HD | Report |
| #20 | | 7,614,531 | 100.00% | [-Bacun-] | 503 | 476&nbsp&nbsp/ 27 / 99 | 63 | 0 | 0 | HD | Report |
| #21 | | 7,614,531 | 100.00% | DennySega24 | 503 | 476&nbsp&nbsp/ 27 / 99 | 63 | 0 | 0 | HD | Report |
| #22 | | 7,614,531 | 100.00% | Eider | 503 | 476&nbsp&nbsp/ 27 / 99 | 63 | 0 | 0 | HD | Report |
| #23 | | 7,614,531 | 100.00% | Voyager Of 1969 | 503 | 476&nbsp&nbsp/ 27 / 99 | 63 | 0 | 0 | HD,PF | Report |
| #24 | | 7,614,531 | 100.00% | Colin | 503 | 476&nbsp&nbsp/ 27 / 99 | 63 | 0 | 0 | HD | Report |
| #25 | | 7,614,531 | 100.00% | Enozima | 503 | 476&nbsp&nbsp/ 27 / 99 | 63 | 0 | 0 | HD | Report |
| #26 | | 7,614,531 | 100.00% | Rumia53 | 503 | 476&nbsp&nbsp/ 27 / 99 | 63 | 0 | 0 | HD | Report |
| #27 | | 7,614,531 | 100.00% | Aprodhite- | 503 | 476&nbsp&nbsp/ 27 / 99 | 63 | 0 | 0 | HD | Report |
| #28 | | 7,614,531 | 100.00% | Tachibana Gekka | 503 | 476&nbsp&nbsp/ 27 / 99 | 63 | 0 | 0 | HD | Report |
| #29 | | 7,614,531 | 100.00% | Astruum | 503 | 476&nbsp&nbsp/ 27 / 99 | 63 | 0 | 0 | HD,PF | Report |
| #30 | | 7,614,531 | 100.00% | -Ken | 503 | 476&nbsp&nbsp/ 27 / 99 | 63 | 0 | 0 | HD | Report |
| #31 | | 7,614,531 | 100.00% | Gyra | 503 | 476&nbsp&nbsp/ 27 / 99 | 63 | 0 | 0 | HD,PF | Report |
| #32 | | 7,614,531 | 100.00% | Canis Minoris | 503 | 476&nbsp&nbsp/ 27 / 99 | 63 | 0 | 0 | HD,PF | Report |
| #33 | | 7,614,531 | 100.00% | murutattack | 503 | 476&nbsp&nbsp/ 27 / 99 | 63 | 0 | 0 | HD | Report |
| #34 | | 7,614,531 | 100.00% | Kurtsi | 503 | 476&nbsp&nbsp/ 27 / 99 | 63 | 0 | 0 | HD,PF | Report |
| #35 | | 7,614,531 | 100.00% | Wiktini | 503 | 476&nbsp&nbsp/ 27 / 99 | 63 | 0 | 0 | HD | Report |
| #36 | | 7,614,531 | 100.00% | DisasterMG | 503 | 476&nbsp&nbsp/ 27 / 99 | 63 | 0 | 0 | HD | Report |
| #37 | | 7,614,531 | 100.00% | Benny- | 503 | 476&nbsp&nbsp/ 27 / 99 | 63 | 0 | 0 | HD | Report |
| #38 | | 7,614,531 | 100.00% | eXio | 503 | 476&nbsp&nbsp/ 27 / 99 | 63 | 0 | 0 | HD | Report |
| #39 | | 7,614,531 | 100.00% | Rimura-sama | 503 | 476&nbsp&nbsp/ 27 / 99 | 63 | 0 | 0 | HD | Report |
| #40 | | 7,614,531 | 100.00% | Chatie | 503 | 476&nbsp&nbsp/ 27 / 99 | 63 | 0 | 0 | HD,PF | Report |
| #41 | | 7,614,531 | 100.00% | Ginoshi | 503 | 476&nbsp&nbsp/ 27 / 99 | 63 | 0 | 0 | HD | Report |
| #42 | | 7,614,531 | 100.00% | DamnEasy | 503 | 476&nbsp&nbsp/ 27 / 99 | 63 | 0 | 0 | HD | Report |
| #43 | | 7,614,531 | 100.00% | Hisashi Shimoro | 503 | 476&nbsp&nbsp/ 27 / 99 | 63 | 0 | 0 | HD,PF | Report |
| #44 | | 7,614,531 | 100.00% | namirin | 503 | 476&nbsp&nbsp/ 27 / 99 | 63 | 0 | 0 | DT | Report |
| #45 | | 7,614,531 | 100.00% | iro | 503 | 476&nbsp&nbsp/ 27 / 99 | 63 | 0 | 0 | HD | Report |
| #46 | | 7,614,531 | 100.00% | -Hex- | 503 | 476&nbsp&nbsp/ 27 / 99 | 63 | 0 | 0 | HD | Report |
| #47 | | 7,614,531 | 100.00% | LeoGaming | 503 | 476&nbsp&nbsp/ 27 / 99 | 63 | 0 | 0 | HD | Report |
| #48 | | 7,614,531 | 100.00% | FruktoLove | 503 | 476&nbsp&nbsp/ 27 / 99 | 63 | 0 | 0 | HD | Report |
| #49 | | 7,614,531 | 100.00% | [339] Antotsu | 503 | 476&nbsp&nbsp/ 27 / 99 | 63 | 0 | 0 | HD | Report |
| #50 | | 7,614,531 | 100.00% | Predominador | 503 | 476&nbsp&nbsp/ 27 / 99 | 63 | 0 | 0 | HD | Report |