Artist:
Renard
Circle Size:

Approach Rate:

Title:
Why Am I So Angry
HP Drain:

Star Difficulty:

(5.88)
Creator:
Blue Dragon
Accuracy:

Length:
3:19 (3:17 drain)
Source:
Genre:
Unspecified (Other)
BPM:
220
Tags:
this place will grow lapfox trax queenston raggacore
User Rating:
Success Rate:
Points of Failure:


(graph is accumulative, based on % at fail/retry)

6.2% (9 of 144 plays)

Submitted:
Loved:
Jun 1, 2011
Jan 9, 2018
Rating Spread:

Favourited 105 times in total

Users that love this map: Neruell, Revengexsoyah, Kamina, [-Lucario-], Valde, Zack, jack124545308, -[Kureha]-, OzzyOzrock, wwegame, DsG, dyxxzgc, Hazenkain, pekos, M A R I O, Zerohero94, thiefer, CroKO, slash2236, aRtii- and many more!
Options:
Modding / Discussion
This map is in a LOVED state.
As such, it will not award any pp and leaderboards may be reset by the beatmap creator.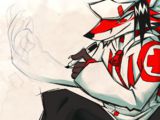 OzzyOzrock is in the lead! ()
Score
1,731,546 (99.80%)
Max Combo
1257
300 / 100 / 50
1252 / 5 / 0
Misses
0
Geki (Elite Beat!)
16
Katu (Beat!)
1
Mods
HD
Top 50 Scoreboard
| | Rank | Score | Accuracy | Player | Max Combo | 300 / 100 / 50 | Geki | Katu | Misses | Mods | |
| --- | --- | --- | --- | --- | --- | --- | --- | --- | --- | --- | --- |
| #1 | | 1,731,546 | 99.80% | OzzyOzrock | 1257 | 1252&nbsp&nbsp/ 5 / 0 | 16 | 1 | 0 | HD | Report |
| #2 | | 1,699,878 | 98.97% | goheegy | 1257 | 1231&nbsp&nbsp/ 26 / 0 | 30 | 1 | 0 | HR | Report |
| #3 | | 1,667,364 | 100.00% | Das | 1257 | 1257&nbsp&nbsp/ 0 / 0 | 19 | 0 | 0 | None | Report |
| #4 | | 1,657,012 | 99.20% | Ulqui | 1141 | 1239&nbsp&nbsp/ 16 / 0 | 65 | 0 | 2 | HD | Report |
| #5 | | 1,638,904 | 98.97% | Raidennick | 1257 | 1231&nbsp&nbsp/ 26 / 0 | 81 | 2 | 0 | None | Report |
| #6 | | 1,634,224 | 99.12% | Halzyn | 1257 | 1235&nbsp&nbsp/ 22 / 0 | 53 | 0 | 0 | None | Report |
| #7 | | 1,537,116 | 97.93% | moonnight0520 | 1140 | 1215&nbsp&nbsp/ 32 / 0 | 8 | 0 | 10 | None | Report |
| #8 | | 1,485,556 | 97.18% | JhowM | 735 | 1197&nbsp&nbsp/ 49 / 0 | 0 | 0 | 11 | None | Report |
| #9 | | 1,479,232 | 96.62% | Savoiyare | 815 | 1177&nbsp&nbsp/ 75 / 0 | 14 | 0 | 5 | None | Report |
| #10 | | 1,439,848 | 94.67% | applerss | 781 | 1139&nbsp&nbsp/ 102 / 0 | 4 | 1 | 16 | DT | Report |
| #11 | | 1,298,744 | 93.00% | georgedpcarlin | 1117 | 1125&nbsp&nbsp/ 88 / 0 | 22 | 0 | 44 | HD | Report |
| #12 | | 1,262,778 | 90.06% | knpknp | 285 | 1062&nbsp&nbsp/ 140 / 0 | 0 | 0 | 55 | None | Report |
| #13 | | 1,251,268 | 94.31% | perro chocapic | 403 | 1137&nbsp&nbsp/ 97 / 0 | 16 | 2 | 23 | None | Report |
| #14 | | 1,150,304 | 90.02% | ddesttrouyed | 261 | 1040&nbsp&nbsp/ 183 / 0 | 59 | 2 | 34 | None | Report |
| #15 | | 1,143,314 | 91.33% | froon | 284 | 1100&nbsp&nbsp/ 96 / 0 | 6 | 0 | 61 | None | Report |
| #16 | | 1,111,682 | 94.67% | -TheHateD- | 264 | 1164&nbsp&nbsp/ 52 / 0 | 0 | 0 | 41 | None | Report |
| #17 | | 1,019,342 | 90.65% | YeahSom2 | 342 | 1060&nbsp&nbsp/ 159 / 0 | 18 | 1 | 38 | None | Report |
| #18 | | 863,142 | 97.89% | TeeZaah | 741 | 1215&nbsp&nbsp/ 31 / 0 | 6 | 0 | 11 | HT | Report |
| #19 | | 455,400 | 55.77% | Ppus | 576 | 698&nbsp&nbsp/ 6 / 0 | 5 | 0 | 553 | NF | Report |
| #20 | | 454,100 | 73.87% | Swadloon | 104 | 858&nbsp&nbsp/ 141 / 0 | 36 | 1 | 258 | NF,EZ,HT | Report |
| #21 | | 165,696 | 18.74% | Moroeim | 7 | 144&nbsp&nbsp/ 183 / 0 | 1 | 0 | 930 | NF,DT | Report |