Beatmap Listing » Owl City - You're Not Alone Feat. Britt Nicole
Artist:
Owl City
Circle Size:

Approach Rate:

Title:
You're Not Alone Feat. Britt Nicole
HP Drain:

Star Difficulty:

(2.62)
Creator:
mancuso_JM_
Accuracy:

Length:
3:38 (3:19 drain)
Source:
Genre:
Pop (English)
BPM:
84
Tags:
adam young brittany waddell mancusojuanmattos
User Rating:
Success Rate:
Points of Failure:


(graph is accumulative, based on % at fail/retry)

28.0% (21936 of 78235 plays)

Submitted:
Ranked:
Mar 16, 2015
Apr 7, 2015
Rating Spread:

Favourited 87 times in total

Users that love this map: Deste94, Fa_Coffee, Giggs, fumistarlight, NIU123456, mifixz, Jinny26, mrtailsluver, DNK_rus, Carracosta, Ladyuu, Leguna, fgjr98, singer1, tk_haku, DominatorPT, feopoli, CaptainSherwood, SOULxxdragon, ruikoH and many more!
Options:
Modding / Discussion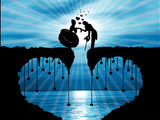 Oh.. I'm mapping again :o. And this time Owl City once again (and other low BPM song xD), this song really inspired me to map it.
If you've the beatmap before to 29/3/15, you need to redownload because I changed the mp3 (special thanks to
Lanturn
for providing me a better mp3 quality).
Mapset:
Easy: 100%
Normal: 100%
Hard: 100%
Haxwell is in the lead! ()
Score
7,496,061 (98.72%)
Max Combo
669
300 / 100 / 50
359 / 7 / 0
Misses
0
Geki (Elite Beat!)
66
Katu (Beat!)
7
Mods
HD,HR,DT
Top 50 Scoreboard
| | Rank | Score | Accuracy | Player | Max Combo | 300 / 100 / 50 | Geki | Katu | Misses | Mods | |
| --- | --- | --- | --- | --- | --- | --- | --- | --- | --- | --- | --- |
| #1 | | 7,496,061 | 98.72% | Haxwell | 669 | 359&nbsp&nbsp/ 7 / 0 | 66 | 7 | 0 | HD,HR,DT | Report |
| #2 | | 7,482,119 | 98.18% | read00001234 | 669 | 356&nbsp&nbsp/ 10 / 0 | 63 | 10 | 0 | HD,HR,DT | Report |
| #3 | | 7,353,498 | 98.63% | WubWoofWolf | 664 | 359&nbsp&nbsp/ 6 / 0 | 66 | 6 | 1 | HD,HR,DT | Report |
| #4 | | 7,196,068 | 100.00% | Jeby | 669 | 366&nbsp&nbsp/ 0 / 0 | 73 | 0 | 0 | HD,DT | Report |
| #5 | | 7,192,468 | 100.00% | TemaZpro | 669 | 366&nbsp&nbsp/ 0 / 0 | 73 | 0 | 0 | HD,DT | Report |
| #6 | | 7,191,568 | 100.00% | xasuma | 669 | 366&nbsp&nbsp/ 0 / 0 | 73 | 0 | 0 | HD,DT | Report |
| #7 | | 7,191,468 | 100.00% | BlackViper2 | 669 | 366&nbsp&nbsp/ 0 / 0 | 73 | 0 | 0 | HD,DT | Report |
| #8 | | 7,190,368 | 100.00% | Logless | 669 | 366&nbsp&nbsp/ 0 / 0 | 73 | 0 | 0 | HD,DT | Report |
| #9 | | 7,189,368 | 100.00% | akai02 | 669 | 366&nbsp&nbsp/ 0 / 0 | 73 | 0 | 0 | HD,DT | Report |
| #10 | | 7,189,368 | 100.00% | Ominiknight | 669 | 366&nbsp&nbsp/ 0 / 0 | 73 | 0 | 0 | HD,DT | Report |
| #11 | | 7,188,168 | 100.00% | Understand | 669 | 366&nbsp&nbsp/ 0 / 0 | 73 | 0 | 0 | HD,DT | Report |
| #12 | | 7,188,068 | 100.00% | Kayne | 669 | 366&nbsp&nbsp/ 0 / 0 | 73 | 0 | 0 | HD,DT | Report |
| #13 | | 7,187,968 | 100.00% | Apache | 669 | 366&nbsp&nbsp/ 0 / 0 | 73 | 0 | 0 | HD,DT | Report |
| #14 | | 7,187,068 | 100.00% | - SS or Quit - | 669 | 366&nbsp&nbsp/ 0 / 0 | 73 | 0 | 0 | HD,DT | Report |
| #15 | | 7,186,968 | 100.00% | Fwinn | 669 | 366&nbsp&nbsp/ 0 / 0 | 73 | 0 | 0 | HD,DT | Report |
| #16 | | 7,185,868 | 100.00% | Hark | 669 | 366&nbsp&nbsp/ 0 / 0 | 73 | 0 | 0 | HD,DT | Report |
| #17 | | 7,181,468 | 100.00% | ntmleo | 669 | 366&nbsp&nbsp/ 0 / 0 | 73 | 0 | 0 | HD,DT | Report |
| #18 | | 7,176,936 | 99.64% | a_fact_of_life | 669 | 364&nbsp&nbsp/ 2 / 0 | 72 | 1 | 0 | HD,DT | Report |
| #19 | | 7,175,744 | 99.82% | Kizuato | 669 | 365&nbsp&nbsp/ 1 / 0 | 72 | 1 | 0 | HD,DT | Report |
| #20 | | 7,173,548 | 99.82% | Garian | 669 | 365&nbsp&nbsp/ 1 / 0 | 72 | 1 | 0 | HD,DT | Report |
| #21 | | 7,172,882 | 99.82% | Haru Yuki | 669 | 365&nbsp&nbsp/ 1 / 0 | 72 | 1 | 0 | HD,NC | Report |
| #22 | | 7,172,646 | 99.82% | Guess | 669 | 365&nbsp&nbsp/ 1 / 0 | 72 | 1 | 0 | HD,DT | Report |
| #23 | | 7,172,644 | 99.82% | makkura | 669 | 365&nbsp&nbsp/ 1 / 0 | 72 | 1 | 0 | HD,DT | Report |
| #24 | | 7,170,062 | 99.64% | IEatCookies | 669 | 364&nbsp&nbsp/ 2 / 0 | 71 | 2 | 0 | HD,DT | Report |
| #25 | | 7,169,767 | 99.82% | Zaphirox | 669 | 365&nbsp&nbsp/ 1 / 0 | 72 | 1 | 0 | HD,DT | Report |
| #26 | | 7,169,386 | 99.82% | Sealeet | 669 | 365&nbsp&nbsp/ 1 / 0 | 72 | 1 | 0 | HD,DT | Report |
| #27 | | 7,168,552 | 99.82% | Gravity Dees | 669 | 365&nbsp&nbsp/ 1 / 0 | 72 | 1 | 0 | HD,DT | Report |
| #28 | | 7,167,530 | 99.82% | Colsh | 669 | 365&nbsp&nbsp/ 1 / 0 | 72 | 1 | 0 | HD,DT | Report |
| #29 | | 7,165,473 | 99.82% | doggywoof | 669 | 365&nbsp&nbsp/ 1 / 0 | 72 | 1 | 0 | HD,DT | Report |
| #30 | | 7,162,675 | 99.64% | veniastcline | 669 | 364&nbsp&nbsp/ 2 / 0 | 71 | 2 | 0 | HD,DT | Report |
| #31 | | 7,160,810 | 99.82% | shaneoyo | 668 | 365&nbsp&nbsp/ 1 / 0 | 72 | 1 | 0 | HD,DT | Report |
| #32 | | 7,159,878 | 99.64% | ComplexCow | 669 | 364&nbsp&nbsp/ 2 / 0 | 71 | 2 | 0 | HD,DT | Report |
| #33 | | 7,159,247 | 99.64% | George | 669 | 364&nbsp&nbsp/ 2 / 0 | 71 | 2 | 0 | HD,DT | Report |
| #34 | | 7,159,080 | 99.64% | nedia | 669 | 364&nbsp&nbsp/ 2 / 0 | 71 | 2 | 0 | HD,DT | Report |
| #35 | | 7,158,394 | 99.64% | Dustbox | 669 | 364&nbsp&nbsp/ 2 / 0 | 72 | 1 | 0 | HD,DT | Report |
| #36 | | 7,157,583 | 99.64% | VanBenschi | 669 | 364&nbsp&nbsp/ 2 / 0 | 71 | 2 | 0 | HD,DT | Report |
| #37 | | 7,156,928 | 99.82% | - Slice - | 669 | 365&nbsp&nbsp/ 1 / 0 | 72 | 1 | 0 | HD,NC | Report |
| #38 | | 7,156,303 | 99.64% | lolwuts | 668 | 364&nbsp&nbsp/ 2 / 0 | 71 | 2 | 0 | HD,DT | Report |
| #39 | | 7,155,111 | 99.64% | Naurmaz | 669 | 364&nbsp&nbsp/ 2 / 0 | 71 | 2 | 0 | HD,DT | Report |
| #40 | | 7,153,722 | 99.64% | 820 | 669 | 364&nbsp&nbsp/ 2 / 0 | 71 | 2 | 0 | HD,DT | Report |
| #41 | | 7,153,705 | 99.64% | Straszna Bzdura | 669 | 364&nbsp&nbsp/ 2 / 0 | 71 | 2 | 0 | HD,DT | Report |
| #42 | | 7,153,638 | 99.64% | Syndra | 669 | 364&nbsp&nbsp/ 2 / 0 | 71 | 2 | 0 | HD,DT | Report |
| #43 | | 7,153,211 | 99.27% | neptune23 | 669 | 362&nbsp&nbsp/ 4 / 0 | 69 | 4 | 0 | HD,DT | Report |
| #44 | | 7,152,531 | 99.64% | Katsura da | 669 | 364&nbsp&nbsp/ 2 / 0 | 71 | 2 | 0 | HD,NC | Report |
| #45 | | 7,149,670 | 99.45% | Ana_Coppola | 669 | 363&nbsp&nbsp/ 3 / 0 | 70 | 3 | 0 | HD,DT | Report |
| #46 | | 7,149,540 | 99.45% | ---Assault[K]--- | 669 | 363&nbsp&nbsp/ 3 / 0 | 70 | 3 | 0 | HD,DT,SD | Report |
| #47 | | 7,149,409 | 99.45% | Bradley | 669 | 363&nbsp&nbsp/ 3 / 0 | 70 | 3 | 0 | HD,DT | Report |
| #48 | | 7,148,890 | 99.45% | Tokida_san | 669 | 363&nbsp&nbsp/ 3 / 0 | 70 | 3 | 0 | HD,DT | Report |
| #49 | | 7,147,792 | 99.45% | Sheimyn | 669 | 363&nbsp&nbsp/ 3 / 0 | 70 | 3 | 0 | HD,NC | Report |
| #50 | | 7,145,568 | 99.64% | [T Y L O R] | 669 | 364&nbsp&nbsp/ 2 / 0 | 71 | 2 | 0 | HD,NC | Report |