Beatmap Listing » Within Temptation - The Unforgiving
Artist:
Within Temptation
Circle Size:

Approach Rate:

Title:
The Unforgiving
HP Drain:

Star Difficulty:

(5.26)
Creator:
Armin
Accuracy:

Length:
52:58 (45:06 drain)
Source:
Genre:
Rock (English)
BPM:
143.25
Tags:
gonzvlo narakucrimson roddie vass_bass erufenrito glass card n'force force hakunokaemi metal why not me shot in the dark in the
User Rating:
Success Rate:
Points of Failure:


(graph is accumulative, based on % at fail/retry)

3.6% (9261 of 258968 plays)

Submitted:
Ranked:
Apr 21, 2011
Sep 11, 2012
Rating Spread:

Favourited 677 times in total

Users that love this map: Kuroneko-sHerald, Drumachine, A Baked Potato, Resuri, Pepsior, akami, alieokiro, Glass, sippo, ok258130, NoTime2Cry, Meikyuuiri Tsumi, AlrdyExists, Dariano, UnderminE, Mindwaves, Kira14, [Dellirium], Annoys, Ackie and many more!
Options:
Modding / Discussion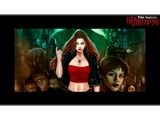 A

BIG

THANKS TO: narakucrimson, Vass_Bass, Gonzvlo, Roddie, Card N'FoRcE, Glass, ErufenRito and HakuNoKaemi. Without you this marathon wouldn't be complete.
Hi guys, there's another WT project. I hope that this one will end soon.
The band's fifth studio album The Unforgiving was released in March 2011, and it has 12 Tracks, plus 3 Bonus Tracks.
I decided to join all the album's tracks in one big mp3 and to make a Marathon.
Once it's finished I'll make other 12 difficulties, one for track, so consider it as an Album Project.
~
WHY NOT ME
(00:00:000 - 00:30:981)
100%
collapsed text
00:00:000 - 00:30:981 Taken by Armin
[Mapped]
~
SHOT IN THE DARK
(00:35:603 - 05:33:446)
100%
collapsed text
00:47:314 - 01:56:088 Taken by Armin
[Mapped]
01:56:229 - 02:03:446 BREAK
02:04:295 - 02:52:691 Taken by Armin
[Mapped]
02:52:691 - 03:13:057 Taken by Armin
[Mapped]
03:13:057 - 03:35:132 BREAK
03:35:132 - 04:27:786 Taken by Armin
[Mapped]
04:28:352 - 05:24:107 Taken by Armin
[Mapped]
~
IN THE MIDDLE OF THE NIGHT
(05:37:109 - 10:44:309)
100%
collapsed text
05:37:095 - 06:05:895 Taken by Armin
[Mapped]
06:05:895 - 06:56:895 Taken by Gonzvlo
[Mapped]
06:56:895 - 07:22:701 Taken by Armin
[Mapped]
07:22:701 - 07:32:301 BREAK
07:32:301 - 08:08:895 Taken by Gonzvlo
[Mapped]
08:08:895 - 08:34:695 Taken by Armin
[Mapped]
08:34:695 - 08:54:195 Taken by Gonzvlo
[Mapped]
08:54:195 - 09:10:701 BREAK
09:10:701 - 09:41:895 Taken by Armin
[Mapped]
09:41:895 - 10:05:895 Taken by HakuNoKaemi & Armin
[Mapped]
10:05:895 - 10:44:295 Taken by Armin
[Mapped]
~
FASTER
(10:48:748 - 15:11:748)
100%
collapsed text
11:11:748 - 11:52:748 Taken by Armin
[Mapped]
11:52:748 - 12:24:736 Taken by Armin
[Mapped]
12:24:736 - 12:31:736 BREAK
12:31:736 - 13:11:736 Taken by Armin
[Mapped]
13:11:736 - 13:44:736 Taken by Armin
[Mapped]
13:44:736 - 14:19:736 Taken by Armin
[Mapped]
14:19:736 - 14:45:736 Taken by Armin
[Mapped]
~
FIRE AND ICE
(15:33:545 - 19:04:372)
100%
collapsed text
15:33:545 - 15:47:241 Taken by Armin
[Mapped]
15:47:241 - 16:07:801Taken by Armin
[Mapped]
16:07:801 - 16:57:701 Taken by Armin
[Mapped]
16:57:701 - 17:02:626 BREAK
17:02:626 - 17:23:210 Taken by Armin
[Mapped]
17:23:210 - 17:57:067 Taken by Glass
[Mapped]
17:57:067 - 18:23:210 Taken by Armin
[Mapped]
18:23:210 - 18:55:781 Taken by Glass
[Mapped]
18:55:781 - 19:08:639 Taken by Armin
[Mapped]
~
IRON
(19:10:323 - 24:48:504)
100%
collapsed text
19:13:042 - 19:57:890 Taken by narakucrimson
[Mapped]
19:57:890 - 20:41:678 Taken by Armin
[Mapped]
20:41:678 -21:24:860 Taken by narakucrimson
[Mapped]
21:24:860 - 21:31:224 BREAK
21:31:224 - 21:54:405 Taken by Armin
[Mapped]
21:54:405 - 22:22:133 Taken by narakucrimson
[Mapped]
22:22:133 - 22:52:147 Taken by Armin
[Mapped]
22:52:147 - 23:03:056 BREAK
23:03:056 - 23:35:783 Taken by narakucrimson
[Mapped]
23:35:783 - 23:50:329 Taken by Armin
[Mapped]
23:50:329 - 24:04:874 Taken by Armin
[Mapped]
24:04:874 - 24:19:419 Taken by Armin
[Mapped]
24:19:419 -24:33:965 Taken by Armin
[Mapped]
~
WHERE IS THE EDGE
(24:54:705 - 28:46:912)
100%
collapsed text
25:05:985 - 28:34:427
All mapped by Roddie
~
SINEAD
(29:08:268 - 33:00:802)
100%
collapsed text
29:08:268 - 33:00:802
All mapped by narakucrimson ~<3
~
LOST
(33:14:429 - 38:24:714)
100%
collapsed text
33:14:413 - 33:25:770 Taken by Armin
[Mapped]
33:25:770 - 33:45:698 Taken by Armin
[Mapped]
33:45:698 - 34:03:270 Taken by Armin
[Mapped]
34:03:270 - 34:29:413 Taken by Armin
[Mapped]
34:29:413 - 35:10:555 Taken by Armin
[Mapped]
35:10:555 - 35:38:413 Taken by Armin
[Mapped]
35:38:413 - 36:45:270 Taken by Armin
[Mapped]
36:45:270 - 37:05:841 BREAK
37:05:841 - 37:26:841Taken by Armin
[Mapped]
37:26:841 - 37:46:984Taken by Armin
[Mapped]
37:46:984 - 38:10:127Taken by Armin
[Mapped]
~
MURDER
(38:29:018 - 42:41:555)
100%
~
A DEMON'S FATE
(42:45:208 - 48:08:49)
100%
collapsed text
42:59:520 - 43:21:012 Taken by Armin
[Mapped]
43:21:012 - 43:49:669 Taken by ErufenRito
[Mapped]
43:49:669 - 44:16:983 Taken by Armin
[Mapped]
44:16:983 - 44:46:983 Taken by ErufenRito
[Mapped]
44:46:983 - 45:00:415 BREAK
45:00:415 - 45:28:177 Taken by Armin
[Mapped]
45:28:177 - 45:58:624 Taken by ErufenRito
[Mapped]
45:58:624 - 46:27:281 Taken by Armin
[Mapped]
46:27:281 - 46:41:609 BREAK
46:41:609 - 47:10:266 Taken by ErufenRito
[Mapped]
47:10:266 - 47:37:580 Taken by Armin
[Mapped]
47:37:580 - 48:09:371 Taken by ErufenRito
[Mapped]
~
STAIRWAY TO THE SKIES
(48:21:791 - 53:32:902)
100%
collapsed text
48:21:775 - 48:48:442 Taken by Card N'FoRcE
[Mapped]
48:48:442 - 49:12:145 Taken by Armin
[Mapped]
49:12:145 - 49:35:849 Taken by Card N'FoRcE
[Mapped]
49:35:849 - 50:02:516 Taken by Armin
[Mapped]
50:02:516 - 50:08:442 BREAK
50:08:442 - 50:20:294 Taken by Card N'FoRcE
[Mapped]
50:20:294 - 50:32:145 Taken by Armin
[Mapped]
50:32:145 - 50:58:812 Taken by Card N'FoRcE
[Mapped]
50:58:812 - 51:27:331 Taken by Armin
[Mapped]
51:27:331 - 51:43:257 BREAK
51:43:257 - 51:58:071 Taken by Card N'FoRcE
[Mapped]
51:58:071 - 52:09:923 Taken by Armin
[Mapped]
52:09:923 - 52:21:775 Taken by Card N'FoRcE
[Mapped]
52:21:775 - 52:33:627 Taken by Armin
[Mapped]
52:33:627 - 52:41:405 Taken by Card N'FoRcE
[Mapped]
52:41:405 - END Taken by Armin
[Mapped]
WubWoofWolf is in the lead! ()
Score
1,605,138,497 (98.57%)
Max Combo
9289
300 / 100 / 50
6364 / 136 / 3
Misses
0
Geki (Elite Beat!)
1126
Katu (Beat!)
92
Mods
HD,HR
Top 50 Scoreboard
| | Rank | Score | Accuracy | Player | Max Combo | 300 / 100 / 50 | Geki | Katu | Misses | Mods | |
| --- | --- | --- | --- | --- | --- | --- | --- | --- | --- | --- | --- |
| #1 | | 1,605,138,497 | 98.57% | WubWoofWolf | 9289 | 6364&nbsp&nbsp/ 136 / 3 | 1126 | 92 | 0 | HD,HR | Report |
| #2 | | 1,597,737,731 | 97.79% | Adamqs | 9289 | 6287&nbsp&nbsp/ 216 / 0 | 1063 | 156 | 0 | HD,HR | Report |
| #3 | | 1,493,214,272 | 97.02% | Sakurauchi Riko | 9289 | 6213&nbsp&nbsp/ 288 / 2 | 1072 | 145 | 0 | HR | Report |
| #4 | | 1,450,911,080 | 99.67% | Toy | 9288 | 6471&nbsp&nbsp/ 32 / 0 | 1196 | 23 | 0 | None | Report |
| #5 | | 1,450,848,026 | 99.61% | lain | 9289 | 6465&nbsp&nbsp/ 38 / 0 | 1186 | 33 | 0 | None | Report |
| #6 | | 1,447,296,438 | 99.36% | Uan | 9288 | 6441&nbsp&nbsp/ 61 / 1 | 1181 | 37 | 0 | None | Report |
| #7 | | 1,437,812,196 | 98.16% | Rohulk | 9032 | 6325&nbsp&nbsp/ 175 / 2 | 1109 | 107 | 1 | HR | Report |
| #8 | | 1,310,992,783 | 99.02% | -GN | 8575 | 6410&nbsp&nbsp/ 87 / 3 | 1152 | 62 | 3 | HD | Report |
| #9 | | 1,134,079,328 | 96.98% | waywern2012 | 7803 | 6210&nbsp&nbsp/ 286 / 6 | 1036 | 179 | 1 | HD,HR | Report |
| #10 | | 1,008,194,242 | 99.22% | Adam_tw | 7596 | 6427&nbsp&nbsp/ 75 / 0 | 1164 | 54 | 1 | None | Report |
| #11 | | 973,315,696 | 98.99% | scuoa | 7408 | 6404&nbsp&nbsp/ 99 / 0 | 1144 | 75 | 0 | None | Report |
| #12 | | 935,499,590 | 98.63% | Doomsday | 7205 | 6370&nbsp&nbsp/ 131 / 2 | 1111 | 106 | 0 | None | Report |
| #13 | | 911,110,246 | 98.79% | melloe | 7306 | 6387&nbsp&nbsp/ 111 / 0 | 1147 | 67 | 5 | None | Report |
| #14 | | 895,098,270 | 95.37% | None | 7297 | 6057&nbsp&nbsp/ 427 / 15 | 974 | 231 | 4 | None | Report |
| #15 | | 845,931,552 | 99.57% | Wilchq | 6539 | 6462&nbsp&nbsp/ 37 / 4 | 1194 | 22 | 0 | None | Report |
| #16 | | 843,691,756 | 99.22% | Zekker | 6539 | 6427&nbsp&nbsp/ 74 / 2 | 1176 | 42 | 0 | None | Report |
| #17 | | 784,499,030 | 98.95% | Lilily | 6538 | 6404&nbsp&nbsp/ 89 / 8 | 1163 | 50 | 2 | None | Report |
| #18 | | 776,515,770 | 95.43% | Kizan | 6556 | 6062&nbsp&nbsp/ 426 / 10 | 965 | 247 | 5 | HR | Report |
| #19 | | 773,059,070 | 98.55% | Bauxe | 6539 | 6365&nbsp&nbsp/ 128 / 7 | 1133 | 80 | 3 | None | Report |
| #20 | | 771,209,148 | 97.63% | Omgforz | 6511 | 6275&nbsp&nbsp/ 221 / 2 | 1067 | 149 | 5 | None | Report |
| #21 | | 758,323,742 | 97.70% | fyre | 6536 | 6285&nbsp&nbsp/ 201 / 10 | 1086 | 119 | 7 | None | Report |
| #22 | | 691,128,606 | 97.19% | Shockwave000 | 5153 | 6232&nbsp&nbsp/ 262 / 7 | 1040 | 174 | 2 | HR | Report |
| #23 | | 654,195,854 | 96.67% | big boob | 5554 | 6182&nbsp&nbsp/ 309 / 10 | 1055 | 160 | 2 | HR | Report |
| #24 | | 624,772,969 | 97.11% | Yuusuke | 4400 | 6225&nbsp&nbsp/ 268 / 3 | 1037 | 176 | 7 | HD,HR | Report |
| #25 | | 624,307,062 | 96.34% | RatinA0 | 5553 | 6154&nbsp&nbsp/ 326 / 12 | 1008 | 201 | 11 | HR | Report |
| #26 | | 614,381,390 | 97.00% | [ - Kitsune - ] | 5995 | 6226&nbsp&nbsp/ 241 / 8 | 1067 | 137 | 28 | None | Report |
| #27 | | 608,032,086 | 97.95% | mniminwoo | 5432 | 6305&nbsp&nbsp/ 194 / 1 | 1090 | 125 | 3 | None | Report |
| #28 | | 594,827,268 | 99.11% | geckogates | 5555 | 6423&nbsp&nbsp/ 64 / 3 | 1165 | 43 | 13 | None | Report |
| #29 | | 593,964,058 | 99.00% | Mephix | 5235 | 6409&nbsp&nbsp/ 85 / 4 | 1172 | 44 | 5 | None | Report |
| #30 | | 577,734,194 | 94.38% | misom150 | 5556 | 5965&nbsp&nbsp/ 513 / 11 | 920 | 285 | 14 | None | Report |
| #31 | | 573,255,884 | 96.12% | 999Winz | 5666 | 6133&nbsp&nbsp/ 347 / 13 | 1002 | 201 | 10 | None | Report |
| #32 | | 572,749,126 | 97.85% | TequilaWolf | 5399 | 6302&nbsp&nbsp/ 180 / 7 | 1090 | 118 | 14 | None | Report |
| #33 | | 563,605,236 | 99.00% | Kinoro | 5232 | 6409&nbsp&nbsp/ 87 / 0 | 1154 | 62 | 7 | None | Report |
| #34 | | 555,827,142 | 95.70% | Maxe191 | 4787 | 6088&nbsp&nbsp/ 403 / 8 | 994 | 216 | 4 | HD | Report |
| #35 | | 553,690,866 | 99.06% | Miroku | 4088 | 6414&nbsp&nbsp/ 82 / 3 | 1163 | 49 | 4 | None | Report |
| #36 | | 551,037,132 | 95.27% | Piggey | 5153 | 6052&nbsp&nbsp/ 421 / 19 | 962 | 240 | 11 | HD,HR | Report |
| #37 | | 546,920,630 | 98.19% | Forseen | 5176 | 6334&nbsp&nbsp/ 149 / 8 | 1121 | 85 | 12 | None | Report |
| #38 | | 541,917,594 | 97.74% | FireMelter | 5226 | 6295&nbsp&nbsp/ 181 / 5 | 1101 | 102 | 22 | None | Report |
| #39 | | 540,921,690 | 92.54% | JTF98 | 5361 | 5786&nbsp&nbsp/ 683 / 26 | 845 | 352 | 8 | HR | Report |
| #40 | | 539,480,538 | 99.24% | WiMpN | 4830 | 6431&nbsp&nbsp/ 67 / 0 | 1177 | 37 | 5 | None | Report |
| #41 | | 539,287,712 | 99.33% | Sure | 4827 | 6447&nbsp&nbsp/ 37 / 1 | 1192 | 20 | 18 | None | Report |
| #42 | | 537,560,044 | 98.53% | iSpecYou | 5225 | 6363&nbsp&nbsp/ 132 / 1 | 1128 | 83 | 7 | None | Report |
| #43 | | 534,128,430 | 96.16% | fieryrage | 4988 | 6150&nbsp&nbsp/ 301 / 18 | 1034 | 164 | 34 | DT | Report |
| #44 | | 529,848,194 | 96.60% | Xytox | 5226 | 6180&nbsp&nbsp/ 305 / 3 | 1025 | 187 | 15 | None | Report |
| #45 | | 521,952,088 | 99.21% | Teachu | 4141 | 6427&nbsp&nbsp/ 73 / 2 | 1167 | 49 | 1 | None | Report |
| #46 | | 519,758,514 | 98.76% | 6564862 | 4760 | 6385&nbsp&nbsp/ 112 / 0 | 1147 | 69 | 6 | None | Report |
| #47 | | 512,654,592 | 96.19% | Starbreeze | 5433 | 6150&nbsp&nbsp/ 301 / 28 | 1047 | 145 | 24 | None | Report |
| #48 | | 511,450,102 | 99.58% | Andrea | 4760 | 6465&nbsp&nbsp/ 33 / 0 | 1189 | 26 | 5 | None | Report |
| #49 | | 509,419,426 | 96.50% | Noiraku | 5017 | 6170&nbsp&nbsp/ 310 / 14 | 1044 | 160 | 9 | None | Report |
| #50 | | 498,743,648 | 99.26% | Ishkiz | 3947 | 6433&nbsp&nbsp/ 65 / 2 | 1173 | 42 | 3 | None | Report |