Artist:
Glay
Circle Size:

Approach Rate:

Title:
Way Of Difference
HP Drain:

Star Difficulty:

(3.33)
Creator:
Echo
Accuracy:

Length:
3:24 (2:59 drain)
Source:
Genre:
Pop (Japanese)
BPM:
106.998
Tags:
User Rating:
Success Rate:
Points of Failure:


(graph is accumulative, based on % at fail/retry)

11.9% (2969 of 24933 plays)

Submitted:
Ranked:
Nov 19, 2007
Dec 8, 2007
Rating Spread:

Favourited 9 times in total

Users that love this map: him766, hyde0924, teruhikonniumu, dphics7, faignant, kazuya_eva05, hiro21, Sabrina Azmina, JayTsai
Options:
Modding / Discussion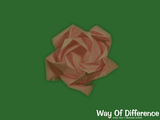 One of my favorite songs from Daigasso! Band Brothers, another music game for DS.
Comments/suggestions please!
WubWoofWolf is in the lead! ()
Score
9,093,872 (97.85%)
Max Combo
633
300 / 100 / 50
451 / 15 / 0
Misses
0
Geki (Elite Beat!)
101
Katu (Beat!)
14
Mods
HD,HR,DT
Top 50 Scoreboard
| | Rank | Score | Accuracy | Player | Max Combo | 300 / 100 / 50 | Geki | Katu | Misses | Mods | |
| --- | --- | --- | --- | --- | --- | --- | --- | --- | --- | --- | --- |
| #1 | | 9,093,872 | 97.85% | WubWoofWolf | 633 | 451&nbsp&nbsp/ 15 / 0 | 101 | 14 | 0 | HD,HR,DT | Report |
| #2 | | 8,372,148 | 100.00% | ExGon | 633 | 466&nbsp&nbsp/ 0 / 0 | 115 | 0 | 0 | FL | Report |
| #3 | | 8,335,527 | 99.71% | Rorry | 633 | 464&nbsp&nbsp/ 2 / 0 | 113 | 2 | 0 | FL | Report |
| #4 | | 8,211,366 | 98.14% | Mismagius | 633 | 453&nbsp&nbsp/ 13 / 0 | 103 | 12 | 0 | NC | Report |
| #5 | | 8,101,105 | 97.28% | Kubu | 633 | 447&nbsp&nbsp/ 19 / 0 | 99 | 16 | 0 | DT | Report |
| #6 | | 8,100,163 | 97.85% | PurpleSatanWeed | 627 | 451&nbsp&nbsp/ 15 / 0 | 102 | 13 | 0 | HD,HR | Report |
| #7 | | 7,860,519 | 95.53% | Toyster | 633 | 438&nbsp&nbsp/ 15 / 13 | 97 | 10 | 0 | DT | Report |
| #8 | | 7,771,133 | 98.14% | Namo | 633 | 453&nbsp&nbsp/ 13 / 0 | 105 | 10 | 0 | HR | Report |
| #9 | | 7,722,819 | 97.28% | makkura | 632 | 447&nbsp&nbsp/ 19 / 0 | 100 | 15 | 0 | HR | Report |
| #10 | | 7,708,078 | 97.96% | K A H L U A | 633 | 452&nbsp&nbsp/ 13 / 1 | 104 | 10 | 0 | HD | Report |
| #11 | | 7,632,193 | 96.85% | Tofu Naturale | 633 | 444&nbsp&nbsp/ 22 / 0 | 101 | 14 | 0 | HR | Report |
| #12 | | 7,601,370 | 96.64% | Hitsugaya936 | 631 | 443&nbsp&nbsp/ 21 / 2 | 98 | 15 | 0 | HR | Report |
| #13 | | 7,548,365 | 95.53% | - Z e o n - | 632 | 436&nbsp&nbsp/ 25 / 5 | 94 | 16 | 0 | HR | Report |
| #14 | | 7,530,238 | 96.35% | GGBY | 632 | 441&nbsp&nbsp/ 23 / 2 | 95 | 19 | 0 | HR | Report |
| #15 | | 7,486,844 | 100.00% | rorineko | 633 | 466&nbsp&nbsp/ 0 / 0 | 115 | 0 | 0 | SD | Report |
| #16 | | 7,482,444 | 100.00% | Rizzo | 633 | 466&nbsp&nbsp/ 0 / 0 | 115 | 0 | 0 | None | Report |
| #17 | | 7,478,044 | 100.00% | auroraflow12 | 633 | 466&nbsp&nbsp/ 0 / 0 | 115 | 0 | 0 | None | Report |
| #18 | | 7,476,944 | 100.00% | Cyclone | 633 | 466&nbsp&nbsp/ 0 / 0 | 115 | 0 | 0 | None | Report |
| #19 | | 7,466,556 | 99.86% | Jordan | 633 | 465&nbsp&nbsp/ 1 / 0 | 114 | 1 | 0 | None | Report |
| #20 | | 7,461,952 | 99.86% | ShaggoN | 633 | 465&nbsp&nbsp/ 1 / 0 | 114 | 1 | 0 | SD | Report |
| #21 | | 7,461,544 | 100.00% | haruurara222 | 633 | 466&nbsp&nbsp/ 0 / 0 | 115 | 0 | 0 | None | Report |
| #22 | | 7,451,622 | 99.86% | Andrea | 632 | 465&nbsp&nbsp/ 1 / 0 | 114 | 1 | 0 | None | Report |
| #23 | | 7,447,044 | 99.57% | HeoJeanYeong | 633 | 463&nbsp&nbsp/ 3 / 0 | 112 | 3 | 0 | None | Report |
| #24 | | 7,442,022 | 99.43% | Saturos | 632 | 462&nbsp&nbsp/ 4 / 0 | 112 | 3 | 0 | None | Report |
| #25 | | 7,439,048 | 99.21% | Gens | 633 | 461&nbsp&nbsp/ 3 / 2 | 113 | 1 | 0 | None | Report |
| #26 | | 7,436,054 | 99.71% | tobebuta | 632 | 464&nbsp&nbsp/ 2 / 0 | 113 | 2 | 0 | None | Report |
| #27 | | 7,422,952 | 99.43% | Halliday | 633 | 462&nbsp&nbsp/ 4 / 0 | 111 | 4 | 0 | None | Report |
| #28 | | 7,396,712 | 99.00% | Sure | 633 | 459&nbsp&nbsp/ 7 / 0 | 110 | 5 | 0 | None | Report |
| #29 | | 7,387,838 | 98.50% | ChuriBird | 632 | 456&nbsp&nbsp/ 8 / 2 | 107 | 6 | 0 | None | Report |
| #30 | | 7,384,460 | 99.00% | zaru-d | 633 | 459&nbsp&nbsp/ 7 / 0 | 110 | 5 | 0 | None | Report |
| #31 | | 7,362,714 | 98.64% | Enty | 603 | 457&nbsp&nbsp/ 8 / 0 | 106 | 8 | 1 | HD,HR | Report |
| #32 | | 7,361,502 | 98.00% | opiomorph | 632 | 452&nbsp&nbsp/ 14 / 0 | 106 | 9 | 0 | None | Report |
| #33 | | 7,354,512 | 98.71% | XL i g h t | 633 | 457&nbsp&nbsp/ 9 / 0 | 107 | 8 | 0 | None | Report |
| #34 | | 7,350,498 | 98.57% | Eirene | 632 | 456&nbsp&nbsp/ 10 / 0 | 106 | 9 | 0 | None | Report |
| #35 | | 7,345,384 | 98.43% | ItaOxy | 633 | 455&nbsp&nbsp/ 11 / 0 | 110 | 5 | 0 | None | Report |
| #36 | | 7,333,240 | 98.28% | lzy | 631 | 454&nbsp&nbsp/ 12 / 0 | 104 | 11 | 0 | None | Report |
| #37 | | 7,331,752 | 98.00% | Joezapy | 633 | 452&nbsp&nbsp/ 14 / 0 | 104 | 11 | 0 | None | Report |
| #38 | | 7,330,892 | 97.93% | akX | 633 | 452&nbsp&nbsp/ 12 / 2 | 104 | 9 | 0 | None | Report |
| #39 | | 7,324,478 | 98.21% | xmldxmld | 632 | 454&nbsp&nbsp/ 10 / 2 | 109 | 5 | 0 | None | Report |
| #40 | | 7,323,478 | 98.28% | Nharox | 632 | 454&nbsp&nbsp/ 12 / 0 | 108 | 7 | 0 | None | Report |
| #41 | | 7,319,980 | 98.07% | DarkStoorM | 631 | 453&nbsp&nbsp/ 11 / 2 | 107 | 7 | 0 | None | Report |
| #42 | | 7,319,872 | 97.14% | Kai | 633 | 446&nbsp&nbsp/ 20 / 0 | 99 | 16 | 0 | None | Report |
| #43 | | 7,316,238 | 98.57% | Dragonfangs | 630 | 456&nbsp&nbsp/ 10 / 0 | 106 | 9 | 0 | None | Report |
| #44 | | 7,314,607 | 92.20% | Haseki | 632 | 412&nbsp&nbsp/ 52 / 2 | 72 | 41 | 0 | HR | Report |
| #45 | | 7,313,054 | 98.53% | 2q5yhw | 631 | 456&nbsp&nbsp/ 9 / 1 | 108 | 6 | 0 | None | Report |
| #46 | | 7,306,158 | 97.85% | Ryohan | 632 | 451&nbsp&nbsp/ 15 / 0 | 104 | 11 | 0 | None | Report |
| #47 | | 7,293,840 | 97.28% | La Valse | 633 | 447&nbsp&nbsp/ 19 / 0 | 101 | 14 | 0 | None | Report |
| #48 | | 7,283,120 | 97.42% | Lumiere | 633 | 448&nbsp&nbsp/ 18 / 0 | 101 | 14 | 0 | None | Report |
| #49 | | 7,282,102 | 97.21% | idunnoknowlol | 630 | 447&nbsp&nbsp/ 17 / 2 | 104 | 10 | 0 | None | Report |
| #50 | | 7,269,854 | 97.68% | yositune1 | 631 | 450&nbsp&nbsp/ 15 / 1 | 103 | 11 | 0 | None | Report |