Artist:
Aoi Eir
Circle Size:

Approach Rate:

Title:
GENESIS (TV size)
HP Drain:

Star Difficulty:

(3.55)
Creator:
xxdeathx
Accuracy:

Length:
1:28 (1:28 drain)
Source:
Aldnoah.Zero
Genre:
Anime (Japanese)
BPM:
130
Tags:
aldnoah zero season 2 ending s2 ed inaho slaine アルドノア・ゼロ koreapenguin
User Rating:
Success Rate:
Points of Failure:


(graph is accumulative, based on % at fail/retry)

23.3% (33650 of 144500 plays)

Submitted:
Ranked:
Jan 18, 2015
Feb 14, 2015
Rating Spread:

Favourited 135 times in total

Users that love this map: zxp950435, jereomy, kira2409, Kimiko_CNeko, ru-kufonnfabure, PinKurii, crazy60319, kayla_nasution, vupjo02, Goeyzai, nikkide, Z E D Shadow, ArtPalette, Jiong Huang, megumiko, kenzyu, cherry1101, Amrizalfauzi, Juissismi, Valuara and many more!
Options:
Modding / Discussion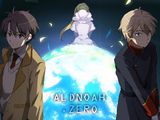 Aldnoah Zero Season 2

anime ending.
#10 ranked mapset!
Thanks
BAT

BA

BN
(I took bubble and heart virginities):
pishifat
's seal of approval.
Check out these other maps of Aldnoah Zero's openings/endings:
Season 1 opening: Heavenly Blue
Season 1 first ending: A/Z
Season 1 second ending: aLIEz
Season 2 opening: &Z
Twintail is in the lead! ()
Score
3,823,667 (100.00%)
Max Combo
431
300 / 100 / 50
304 / 0 / 0
Misses
0
Geki (Elite Beat!)
54
Katu (Beat!)
0
Mods
HD,NC
Top 50 Scoreboard
| | Rank | Score | Accuracy | Player | Max Combo | 300 / 100 / 50 | Geki | Katu | Misses | Mods | |
| --- | --- | --- | --- | --- | --- | --- | --- | --- | --- | --- | --- |
| #1 | | 3,823,667 | 100.00% | Twintail | 431 | 304&nbsp&nbsp/ 0 / 0 | 54 | 0 | 0 | HD,NC | Report |
| #2 | | 3,823,667 | 100.00% | Zadkiel | 431 | 304&nbsp&nbsp/ 0 / 0 | 54 | 0 | 0 | HD,NC | Report |
| #3 | | 3,822,567 | 100.00% | KinomiCandy | 431 | 304&nbsp&nbsp/ 0 / 0 | 54 | 0 | 0 | HD,DT | Report |
| #4 | | 3,822,467 | 100.00% | Aria Stardust | 431 | 304&nbsp&nbsp/ 0 / 0 | 54 | 0 | 0 | HD,DT | Report |
| #5 | | 3,822,467 | 100.00% | -Tamaki Sakura- | 431 | 304&nbsp&nbsp/ 0 / 0 | 54 | 0 | 0 | HD,DT | Report |
| #6 | | 3,821,129 | 99.78% | WubWoofWolf | 431 | 303&nbsp&nbsp/ 1 / 0 | 53 | 1 | 0 | HD,DT | Report |
| #7 | | 3,820,167 | 100.00% | gasanww | 431 | 304&nbsp&nbsp/ 0 / 0 | 54 | 0 | 0 | HD,DT | Report |
| #8 | | 3,818,967 | 100.00% | Akiko- | 431 | 304&nbsp&nbsp/ 0 / 0 | 54 | 0 | 0 | HD,DT | Report |
| #9 | | 3,813,773 | 99.78% | DOPZI | 431 | 303&nbsp&nbsp/ 1 / 0 | 53 | 1 | 0 | HD,DT | Report |
| #10 | | 3,808,325 | 99.78% | 1E308 | 431 | 303&nbsp&nbsp/ 1 / 0 | 53 | 1 | 0 | HD,DT,SD | Report |
| #11 | | 3,807,931 | 99.78% | Kairi | 431 | 303&nbsp&nbsp/ 1 / 0 | 53 | 1 | 0 | HD,DT | Report |
| #12 | | 3,807,467 | 99.78% | TCN | 431 | 303&nbsp&nbsp/ 1 / 0 | 53 | 1 | 0 | HD,DT | Report |
| #13 | | 3,806,631 | 99.78% | Playboy | 431 | 303&nbsp&nbsp/ 1 / 0 | 53 | 1 | 0 | HD,DT | Report |
| #14 | | 3,805,823 | 99.56% | [ThisUsername] | 431 | 302&nbsp&nbsp/ 2 / 0 | 52 | 2 | 0 | HD,DT | Report |
| #15 | | 3,805,102 | 99.56% | My Angel Kaoura | 431 | 302&nbsp&nbsp/ 2 / 0 | 52 | 2 | 0 | HD,NC | Report |
| #16 | | 3,800,831 | 99.56% | Maxe191 | 431 | 302&nbsp&nbsp/ 2 / 0 | 52 | 2 | 0 | HD,DT | Report |
| #17 | | 3,800,209 | 99.56% | Pain | 431 | 302&nbsp&nbsp/ 2 / 0 | 52 | 2 | 0 | HD,DT | Report |
| #18 | | 3,795,613 | 99.56% | Win | 431 | 302&nbsp&nbsp/ 2 / 0 | 53 | 1 | 0 | HD,DT | Report |
| #19 | | 3,793,967 | 99.34% | ikaNyai | 431 | 301&nbsp&nbsp/ 3 / 0 | 51 | 3 | 0 | HD,DT | Report |
| #20 | | 3,792,631 | 99.34% | Art | 431 | 301&nbsp&nbsp/ 3 / 0 | 51 | 3 | 0 | HD,NC,SD | Report |
| #21 | | 3,791,521 | 99.34% | -cr1mmy- | 431 | 301&nbsp&nbsp/ 3 / 0 | 53 | 1 | 0 | HD,DT,SD | Report |
| #22 | | 3,790,833 | 99.56% | Oxia | 430 | 302&nbsp&nbsp/ 2 / 0 | 52 | 2 | 0 | HD,DT | Report |
| #23 | | 3,787,029 | 99.45% | -HM | 431 | 302&nbsp&nbsp/ 0 / 2 | 52 | 0 | 0 | HD,NC | Report |
| #24 | | 3,786,495 | 99.12% | Zodiaack | 431 | 300&nbsp&nbsp/ 4 / 0 | 51 | 3 | 0 | HD,DT | Report |
| #25 | | 3,785,649 | 99.34% | 5231_Kinoko | 430 | 301&nbsp&nbsp/ 3 / 0 | 51 | 3 | 0 | HD,DT | Report |
| #26 | | 3,784,727 | 99.12% | BoT-Shirt | 431 | 300&nbsp&nbsp/ 4 / 0 | 51 | 3 | 0 | HD,DT | Report |
| #27 | | 3,782,145 | 99.34% | Saya-Eternal | 431 | 301&nbsp&nbsp/ 3 / 0 | 51 | 3 | 0 | HD,DT | Report |
| #28 | | 3,780,473 | 99.07% | [ baka 3b ] | 431 | 300&nbsp&nbsp/ 3 / 1 | 50 | 3 | 0 | HD,DT | Report |
| #29 | | 3,779,992 | 98.90% | AysioN | 431 | 299&nbsp&nbsp/ 5 / 0 | 49 | 5 | 0 | HD,DT | Report |
| #30 | | 3,778,738 | 99.12% | Sj-Sama | 431 | 300&nbsp&nbsp/ 4 / 0 | 50 | 4 | 0 | HD,DT | Report |
| #31 | | 3,778,647 | 99.12% | potap | 431 | 300&nbsp&nbsp/ 4 / 0 | 50 | 4 | 0 | HD,DT | Report |
| #32 | | 3,776,768 | 99.07% | TensaiRhythm | 431 | 300&nbsp&nbsp/ 3 / 1 | 51 | 2 | 0 | HD,DT | Report |
| #33 | | 3,775,110 | 99.12% | tzamen | 429 | 300&nbsp&nbsp/ 4 / 0 | 51 | 3 | 0 | HD,DT | Report |
| #34 | | 3,775,065 | 99.34% | YuLi | 431 | 301&nbsp&nbsp/ 3 / 0 | 52 | 2 | 0 | HD,DT | Report |
| #35 | | 3,774,456 | 99.12% | Koltay | 430 | 300&nbsp&nbsp/ 4 / 0 | 51 | 3 | 0 | HD,DT | Report |
| #36 | | 3,773,634 | 99.12% | YoKoNikov | 431 | 300&nbsp&nbsp/ 4 / 0 | 50 | 4 | 0 | HD,DT | Report |
| #37 | | 3,772,638 | 99.12% | Pacze | 431 | 300&nbsp&nbsp/ 4 / 0 | 50 | 4 | 0 | HD,DT | Report |
| #38 | | 3,769,180 | 99.12% | Mangoxylic | 431 | 300&nbsp&nbsp/ 4 / 0 | 50 | 4 | 0 | HD,DT | Report |
| #39 | | 3,769,126 | 98.90% | Kycb | 431 | 299&nbsp&nbsp/ 5 / 0 | 49 | 5 | 0 | HD,DT | Report |
| #40 | | 3,766,800 | 99.12% | Sinch | 430 | 300&nbsp&nbsp/ 4 / 0 | 51 | 3 | 0 | HD,DT | Report |
| #41 | | 3,765,360 | 98.85% | YuaKKuma | 431 | 299&nbsp&nbsp/ 4 / 1 | 49 | 4 | 0 | HD,DT | Report |
| #42 | | 3,765,161 | 98.90% | Unknown | 430 | 299&nbsp&nbsp/ 5 / 0 | 49 | 5 | 0 | HD,DT | Report |
| #43 | | 3,761,798 | 98.68% | Lunarsol | 431 | 298&nbsp&nbsp/ 6 / 0 | 49 | 5 | 0 | HD,DT | Report |
| #44 | | 3,759,314 | 98.85% | BygyJoel | 431 | 299&nbsp&nbsp/ 4 / 1 | 49 | 4 | 0 | HD,DT | Report |
| #45 | | 3,758,803 | 98.68% | Nemitora | 430 | 298&nbsp&nbsp/ 6 / 0 | 48 | 6 | 0 | HD,DT | Report |
| #46 | | 3,758,197 | 98.90% | Teriyaki | 430 | 299&nbsp&nbsp/ 5 / 0 | 49 | 5 | 0 | HD,DT | Report |
| #47 | | 3,757,380 | 97.04% | Kurumi K | 431 | 291&nbsp&nbsp/ 11 / 2 | 44 | 8 | 0 | HD,DT | Report |
| #48 | | 3,755,896 | 98.25% | Curvely | 431 | 296&nbsp&nbsp/ 8 / 0 | 47 | 7 | 0 | HD,DT | Report |
| #49 | | 3,754,642 | 98.25% | zyphenz | 431 | 296&nbsp&nbsp/ 8 / 0 | 47 | 7 | 0 | HD,NC | Report |
| #50 | | 3,753,597 | 98.46% | MitsuShiro | 431 | 297&nbsp&nbsp/ 7 / 0 | 47 | 7 | 0 | HD,DT | Report |