Beatmap Listing » Team Nekokan - Can't Defeat Airman
Artist:
Team Nekokan
Circle Size:

Approach Rate:

Title:
Can't Defeat Airman
HP Drain:

Star Difficulty:

(7.03)
Creator:
Blue Dragon
Accuracy:

Length:
3:21 (2:52 drain)
Source:
Mega Man 2
Genre:
Video Game (Japanese)
BPM:
200
Tags:
ztrot
User Rating:
Success Rate:
Points of Failure:


(graph is accumulative, based on % at fail/retry)

10.1% (569491 of 5647881 plays)

Submitted:
Ranked:
Jan 1, 2011
Sep 24, 2011
Rating Spread:

Favourited 1150 times in total

Users that love this map: HineX, Khliyh, blacksymbian, kfun25500, HanazawaKana, Shenanigans, shenlan, 1337, NoteKuroi, Chuuy, Sweet, Hotogi Shirayuki, wampir, k4mm3r, Metro, ohno0761, PEPOTTI, Acrith, Raging Bull, Kage1990 and many more!
Options:
This Beatmap's Thread

Video Preview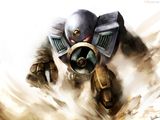 Jumps are back.
collab by me / ztrot
background / combo colors / everything cept diff by Sushi's mapset ->
http://osu.ppy.sh/s/24084
Just some clear editing before it happens:
If you can't play very fast Approach Rate, don't play this map if you know you won't like it. If you think you can maybe like it, just don't complain here if you don't. Saying this before retarded kids start trolling all over this map because they can't play it.
Card N'FoRcE wrote:
If someone does not agree with this being bubbled or going for the Approved category, please provide some explanations for your point.
NerO is in the lead! ()
Score
23,077,922 (98.55%)
Max Combo
1024
300 / 100 / 50
810 / 18 / 0
Misses
0
Geki (Elite Beat!)
119
Katu (Beat!)
13
Mods
HD,HR
Top 50 Scoreboard
| | Rank | Score | Accuracy | Player | Max Combo | 300 / 100 / 50 | Geki | Katu | Misses | Mods | |
| --- | --- | --- | --- | --- | --- | --- | --- | --- | --- | --- | --- |
| #1 | | 23,077,922 | 98.55% | NerO | 1024 | 810&nbsp&nbsp/ 18 / 0 | 119 | 13 | 0 | HD,HR | Report |
| #2 | | 22,711,964 | 97.58% | Cookiezi | 1020 | 800&nbsp&nbsp/ 24 / 0 | 115 | 14 | 4 | HD,HR | Report |
| #3 | | 22,145,760 | 99.92% | Alumetorz | 1025 | 827&nbsp&nbsp/ 1 / 0 | 131 | 1 | 0 | HD | Report |
| #4 | | 22,141,635 | 99.92% | FunOrange | 1025 | 827&nbsp&nbsp/ 1 / 0 | 131 | 1 | 0 | HD | Report |
| #5 | | 22,129,684 | 99.84% | Hikiezi | 1025 | 826&nbsp&nbsp/ 2 / 0 | 130 | 2 | 0 | HD | Report |
| #6 | | 22,050,701 | 99.60% | MarthXT | 1025 | 823&nbsp&nbsp/ 5 / 0 | 127 | 5 | 0 | HD | Report |
| #7 | | 22,022,280 | 99.19% | Cinia Pacifica | 1025 | 818&nbsp&nbsp/ 10 / 0 | 125 | 7 | 0 | HD | Report |
| #8 | | 20,926,386 | 100.00% | Axarious | 1025 | 828&nbsp&nbsp/ 0 / 0 | 132 | 0 | 0 | None | Report |
| #9 | | 20,921,686 | 100.00% | moca | 1025 | 828&nbsp&nbsp/ 0 / 0 | 132 | 0 | 0 | None | Report |
| #10 | | 20,890,842 | 99.92% | WubWoofWolf | 1025 | 827&nbsp&nbsp/ 1 / 0 | 131 | 1 | 0 | None | Report |
| #11 | | 20,886,256 | 99.92% | thelewa | 1024 | 827&nbsp&nbsp/ 1 / 0 | 131 | 1 | 0 | None | Report |
| #12 | | 20,880,458 | 99.76% | pielak213 | 1025 | 825&nbsp&nbsp/ 3 / 0 | 129 | 3 | 0 | None | Report |
| #13 | | 20,879,666 | 99.68% | ReaL motion | 1025 | 824&nbsp&nbsp/ 4 / 0 | 129 | 3 | 0 | None | Report |
| #14 | | 20,870,254 | 99.76% | _SecondChance_ | 1025 | 825&nbsp&nbsp/ 3 / 0 | 130 | 2 | 0 | None | Report |
| #15 | | 20,861,894 | 99.84% | ThePooN | 1025 | 826&nbsp&nbsp/ 2 / 0 | 131 | 1 | 0 | None | Report |
| #16 | | 20,846,302 | 99.76% | Meltina | 1025 | 825&nbsp&nbsp/ 3 / 0 | 131 | 1 | 0 | None | Report |
| #17 | | 20,844,414 | 99.60% | WhiteCat | 1025 | 823&nbsp&nbsp/ 5 / 0 | 127 | 5 | 0 | None | Report |
| #18 | | 20,801,436 | 99.60% | fabriciorby | 1024 | 823&nbsp&nbsp/ 5 / 0 | 129 | 3 | 0 | None | Report |
| #19 | | 20,790,570 | 99.60% | MetoA | 1025 | 823&nbsp&nbsp/ 5 / 0 | 128 | 4 | 0 | None | Report |
| #20 | | 20,774,534 | 99.19% | Jameslike | 1025 | 818&nbsp&nbsp/ 10 / 0 | 125 | 7 | 0 | None | Report |
| #21 | | 20,750,706 | 99.19% | DanyL | 1025 | 818&nbsp&nbsp/ 10 / 0 | 125 | 7 | 0 | None | Report |
| #22 | | 20,729,110 | 99.03% | Riceball | 1025 | 816&nbsp&nbsp/ 12 / 0 | 123 | 9 | 0 | None | Report |
| #23 | | 20,695,584 | 99.32% | -Kenny- | 1021 | 821&nbsp&nbsp/ 4 / 0 | 127 | 4 | 3 | None | Report |
| #24 | | 20,669,994 | 98.31% | [Chiyo] | 1025 | 807&nbsp&nbsp/ 21 / 0 | 120 | 12 | 0 | None | Report |
| #25 | | 20,590,896 | 98.79% | rrtyui | 1024 | 813&nbsp&nbsp/ 15 / 0 | 120 | 12 | 0 | None | Report |
| #26 | | 20,590,034 | 98.55% | Sebu | 1025 | 810&nbsp&nbsp/ 18 / 0 | 121 | 11 | 0 | None | Report |
| #27 | | 20,553,838 | 98.47% | Koalazy | 1025 | 809&nbsp&nbsp/ 19 / 0 | 117 | 15 | 0 | None | Report |
| #28 | | 20,486,658 | 98.39% | TobiGH3 | 1025 | 808&nbsp&nbsp/ 20 / 0 | 121 | 11 | 0 | None | Report |
| #29 | | 20,266,696 | 97.10% | Pray | 1022 | 792&nbsp&nbsp/ 36 / 0 | 105 | 27 | 0 | None | Report |
| #30 | | 20,087,746 | 99.48% | idke | 1008 | 822&nbsp&nbsp/ 5 / 0 | 127 | 4 | 1 | None | Report |
| #31 | | 20,083,698 | 99.80% | Xenbo | 1008 | 826&nbsp&nbsp/ 1 / 0 | 130 | 1 | 1 | None | Report |
| #32 | | 20,056,236 | 99.72% | JappyBabes | 1007 | 825&nbsp&nbsp/ 2 / 0 | 129 | 2 | 1 | None | Report |
| #33 | | 19,697,262 | 99.28% | _index | 978 | 820&nbsp&nbsp/ 6 / 0 | 127 | 4 | 2 | HR | Report |
| #34 | | 19,645,364 | 99.40% | CXu | 975 | 821&nbsp&nbsp/ 6 / 0 | 127 | 4 | 1 | HD | Report |
| #35 | | 19,108,192 | 97.18% | AmaiHachimitsu | 971 | 796&nbsp&nbsp/ 26 / 0 | 107 | 22 | 6 | HR | Report |
| #36 | | 18,963,861 | 96.70% | Suzune | 969 | 788&nbsp&nbsp/ 38 / 0 | 110 | 21 | 2 | HD | Report |
| #37 | | 18,955,042 | 99.68% | cptnXn | 984 | 825&nbsp&nbsp/ 1 / 0 | 129 | 1 | 2 | None | Report |
| #38 | | 18,942,810 | 99.24% | Danbal_Sarang | 987 | 819&nbsp&nbsp/ 8 / 0 | 126 | 5 | 1 | None | Report |
| #39 | | 18,931,326 | 99.64% | Vettel | 983 | 824&nbsp&nbsp/ 3 / 0 | 128 | 3 | 1 | None | Report |
| #40 | | 18,913,762 | 99.80% | HappyStick | 983 | 826&nbsp&nbsp/ 1 / 0 | 130 | 1 | 1 | None | Report |
| #41 | | 18,904,490 | 99.56% | Bauxe | 984 | 823&nbsp&nbsp/ 4 / 0 | 127 | 4 | 1 | None | Report |
| #42 | | 18,863,152 | 95.25% | sayonara-bye | 975 | 770&nbsp&nbsp/ 56 / 0 | 106 | 25 | 2 | HR | Report |
| #43 | | 18,771,102 | 99.64% | Bowlglet | 980 | 825&nbsp&nbsp/ 0 / 0 | 129 | 0 | 3 | None | Report |
| #44 | | 18,630,514 | 99.03% | rustbell | 978 | 817&nbsp&nbsp/ 9 / 0 | 125 | 5 | 2 | None | Report |
| #45 | | 18,585,858 | 99.15% | Chewin | 977 | 820&nbsp&nbsp/ 3 / 0 | 125 | 3 | 5 | None | Report |
| #46 | | 18,380,498 | 98.87% | Mikakuning | 973 | 817&nbsp&nbsp/ 5 / 0 | 125 | 4 | 6 | None | Report |
| #47 | | 18,367,866 | 98.83% | - Angel Dust - | 973 | 814&nbsp&nbsp/ 13 / 0 | 127 | 4 | 1 | None | Report |
| #48 | | 18,347,862 | 99.56% | AngeLMegumin | 971 | 824&nbsp&nbsp/ 1 / 0 | 129 | 1 | 3 | None | Report |
| #49 | | 18,337,486 | 96.90% | val0108 | 983 | 790&nbsp&nbsp/ 37 / 0 | 117 | 14 | 1 | None | Report |
| #50 | | 17,759,082 | 96.42% | Flask | 975 | 785&nbsp&nbsp/ 39 / 2 | 112 | 16 | 2 | None | Report |