Artist:
StylipS
Circle Size:

Approach Rate:

Title:
Spica. (TV-size)
HP Drain:

Star Difficulty:

(2.29)
Creator:
Lanturn
Accuracy:

Length:
1:24 (1:22 drain)
Source:
マンガ家さんとアシスタントさんと
Genre:
Anime (Japanese)
BPM:
87
Tags:
ending mangaka-san to assistant-san to samplefish
User Rating:
Success Rate:
Points of Failure:


(graph is accumulative, based on % at fail/retry)

28.2% (12121 of 42954 plays)

Submitted:
Ranked:
Nov 5, 2014
Apr 11, 2015
Rating Spread:

Favourited 55 times in total

Users that love this map: samplefish, Yaoi Izumi, skerty, buhaha, iaport, jkhg00, GinPk, oddskeith, Reiki, Bamo, Emerald Sword, junt43v3rmm, Riyukii, TeX, SannyStar, Chikamatsu, kurohasky, Neko World, Cissrawk, SolitaryKeiner and many more!
Options:
Modding / Discussion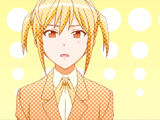 Totally not stolen from No Dap, who totally didn't steal it from xxdeathx.
Because
https://osu.ppy.sh/s/3756
is too hard.
Last updates:
Byby and Riyukki mods
Changed BG picture: redownload dummies.
Added a diff between Normal/Hard, renamed diffs. (easy is now beginner etc)
Euny & Verlaren's mods
Geonimaa's IRC mod.
Rumia-'s Mod and changed parenthesis in title.
Sekai's IRC mod
Thanks everyone!
asikry is in the lead! ()
Score
999,205 (100.00%)
Max Combo
222
300 / 100 / 50
134 / 0 / 0
Misses
0
Geki (Elite Beat!)
32
Katu (Beat!)
0
Mods
HD,DT,FL
Top 50 Scoreboard
| | Rank | Score | Accuracy | Player | Max Combo | 300 / 100 / 50 | Geki | Katu | Misses | Mods | |
| --- | --- | --- | --- | --- | --- | --- | --- | --- | --- | --- | --- |
| #1 | | 999,205 | 100.00% | asikry | 222 | 134&nbsp&nbsp/ 0 / 0 | 32 | 0 | 0 | HD,DT,FL | Report |
| #2 | | 998,105 | 100.00% | Sua | 222 | 134&nbsp&nbsp/ 0 / 0 | 32 | 0 | 0 | HD,DT,FL | Report |
| #3 | | 998,005 | 100.00% | EtaTia | 222 | 134&nbsp&nbsp/ 0 / 0 | 32 | 0 | 0 | HD,DT,FL | Report |
| #4 | | 998,005 | 100.00% | Niphora | 222 | 134&nbsp&nbsp/ 0 / 0 | 32 | 0 | 0 | HD,DT,FL | Report |
| #5 | | 996,905 | 100.00% | Lanturn | 222 | 134&nbsp&nbsp/ 0 / 0 | 32 | 0 | 0 | HD,DT,FL | Report |
| #6 | | 982,521 | 98.51% | Ryoko | 222 | 131&nbsp&nbsp/ 3 / 0 | 29 | 3 | 0 | HD,DT,FL | Report |
| #7 | | 978,613 | 98.51% | [ H i K a R i ] | 222 | 131&nbsp&nbsp/ 3 / 0 | 29 | 3 | 0 | HD,DT,FL | Report |
| #8 | | 975,525 | 99.00% | SiIvia | 221 | 132&nbsp&nbsp/ 2 / 0 | 30 | 2 | 0 | HD,DT,FL | Report |
| #9 | | 961,070 | 97.01% | Gaia | 222 | 128&nbsp&nbsp/ 6 / 0 | 27 | 5 | 0 | HD,DT,FL | Report |
| #10 | | 945,821 | 100.00% | WubWoofWolf | 222 | 134&nbsp&nbsp/ 0 / 0 | 32 | 0 | 0 | HD,HR,NC | Report |
| #11 | | 943,249 | 100.00% | nadesico | 222 | 134&nbsp&nbsp/ 0 / 0 | 32 | 0 | 0 | DT,FL | Report |
| #12 | | 943,249 | 100.00% | Plomppa | 222 | 134&nbsp&nbsp/ 0 / 0 | 32 | 0 | 0 | DT,FL | Report |
| #13 | | 939,011 | 99.50% | QvQ | 222 | 133&nbsp&nbsp/ 1 / 0 | 31 | 1 | 0 | DT,FL | Report |
| #14 | | 936,779 | 99.50% | Gnipe | 222 | 133&nbsp&nbsp/ 1 / 0 | 31 | 1 | 0 | DT,FL | Report |
| #15 | | 934,656 | 99.00% | read00001234 | 222 | 132&nbsp&nbsp/ 2 / 0 | 30 | 2 | 0 | HD,HR,DT | Report |
| #16 | | 931,328 | 98.51% | TheOnlyLeon | 222 | 131&nbsp&nbsp/ 3 / 0 | 29 | 3 | 0 | HD,HR,DT | Report |
| #17 | | 928,672 | 98.01% | unberlin | 222 | 130&nbsp&nbsp/ 4 / 0 | 29 | 3 | 0 | HD,HR,DT | Report |
| #18 | | 926,907 | 98.88% | Edit0 | 222 | 132&nbsp&nbsp/ 1 / 1 | 30 | 1 | 0 | NC,FL | Report |
| #19 | | 919,356 | 93.03% | Plushies | 222 | 120&nbsp&nbsp/ 14 / 0 | 22 | 10 | 0 | HD,DT,FL | Report |
| #20 | | 915,987 | 97.51% | -Kanna3- | 222 | 129&nbsp&nbsp/ 5 / 0 | 28 | 4 | 0 | HD,HR,DT | Report |
| #21 | | 915,037 | 97.51% | qilei | 222 | 129&nbsp&nbsp/ 5 / 0 | 29 | 3 | 0 | DT,FL | Report |
| #22 | | 900,138 | 100.00% | hent2222 | 222 | 134&nbsp&nbsp/ 0 / 0 | 32 | 0 | 0 | HD,DT | Report |
| #23 | | 900,138 | 100.00% | BeMoNcHiK | 222 | 134&nbsp&nbsp/ 0 / 0 | 32 | 0 | 0 | HD,NC | Report |
| #24 | | 898,938 | 100.00% | TemaZpro | 222 | 134&nbsp&nbsp/ 0 / 0 | 32 | 0 | 0 | HD,DT | Report |
| #25 | | 898,838 | 100.00% | Forseen | 222 | 134&nbsp&nbsp/ 0 / 0 | 32 | 0 | 0 | HD,DT,PF | Report |
| #26 | | 898,838 | 100.00% | xdenpax | 222 | 134&nbsp&nbsp/ 0 / 0 | 32 | 0 | 0 | HD,DT | Report |
| #27 | | 898,838 | 100.00% | D_Sido | 222 | 134&nbsp&nbsp/ 0 / 0 | 32 | 0 | 0 | HD,DT | Report |
| #28 | | 898,838 | 100.00% | nenoriu | 222 | 134&nbsp&nbsp/ 0 / 0 | 32 | 0 | 0 | HD,DT | Report |
| #29 | | 897,738 | 100.00% | CuuNyam | 222 | 134&nbsp&nbsp/ 0 / 0 | 32 | 0 | 0 | HD,DT,PF | Report |
| #30 | | 897,738 | 100.00% | Windy | 222 | 134&nbsp&nbsp/ 0 / 0 | 32 | 0 | 0 | HD,DT | Report |
| #31 | | 897,738 | 100.00% | Akins | 222 | 134&nbsp&nbsp/ 0 / 0 | 32 | 0 | 0 | HD,DT | Report |
| #32 | | 897,738 | 100.00% | DayroS | 222 | 134&nbsp&nbsp/ 0 / 0 | 32 | 0 | 0 | HD,DT | Report |
| #33 | | 897,738 | 100.00% | qqale | 222 | 134&nbsp&nbsp/ 0 / 0 | 32 | 0 | 0 | HD,DT | Report |
| #34 | | 897,638 | 100.00% | teamflap | 222 | 134&nbsp&nbsp/ 0 / 0 | 32 | 0 | 0 | HD,DT | Report |
| #35 | | 897,638 | 100.00% | Yoshiko- | 222 | 134&nbsp&nbsp/ 0 / 0 | 32 | 0 | 0 | HD,DT | Report |
| #36 | | 897,638 | 100.00% | a_fact_of_life | 222 | 134&nbsp&nbsp/ 0 / 0 | 32 | 0 | 0 | HD,DT | Report |
| #37 | | 897,638 | 100.00% | - M o s h i - | 222 | 134&nbsp&nbsp/ 0 / 0 | 32 | 0 | 0 | HD,DT | Report |
| #38 | | 897,638 | 100.00% | Ana_Coppola | 222 | 134&nbsp&nbsp/ 0 / 0 | 32 | 0 | 0 | HD,DT | Report |
| #39 | | 897,638 | 100.00% | Kamiichi | 222 | 134&nbsp&nbsp/ 0 / 0 | 32 | 0 | 0 | HD,DT,PF | Report |
| #40 | | 897,638 | 100.00% | Yuicide | 222 | 134&nbsp&nbsp/ 0 / 0 | 32 | 0 | 0 | HD,NC | Report |
| #41 | | 897,638 | 100.00% | TheHoboChris | 222 | 134&nbsp&nbsp/ 0 / 0 | 32 | 0 | 0 | HD,DT | Report |
| #42 | | 897,638 | 100.00% | PendekarOppai | 222 | 134&nbsp&nbsp/ 0 / 0 | 32 | 0 | 0 | HD,DT | Report |
| #43 | | 897,638 | 100.00% | German Centu | 222 | 134&nbsp&nbsp/ 0 / 0 | 32 | 0 | 0 | HD,DT,SD | Report |
| #44 | | 897,638 | 100.00% | MrNiceness | 222 | 134&nbsp&nbsp/ 0 / 0 | 32 | 0 | 0 | HD,DT | Report |
| #45 | | 897,481 | 96.52% | kamisamaaa | 222 | 127&nbsp&nbsp/ 7 / 0 | 26 | 6 | 0 | DT,FL | Report |
| #46 | | 896,538 | 100.00% | Sayanzi | 222 | 134&nbsp&nbsp/ 0 / 0 | 32 | 0 | 0 | HD,DT | Report |
| #47 | | 896,538 | 100.00% | JLSakuraba | 222 | 134&nbsp&nbsp/ 0 / 0 | 32 | 0 | 0 | HD,DT,PF | Report |
| #48 | | 896,538 | 100.00% | Futaba aoi | 222 | 134&nbsp&nbsp/ 0 / 0 | 32 | 0 | 0 | HD,DT | Report |
| #49 | | 896,538 | 100.00% | Skitzor | 222 | 134&nbsp&nbsp/ 0 / 0 | 32 | 0 | 0 | HD,DT | Report |
| #50 | | 896,538 | 100.00% | Joe Castle | 222 | 134&nbsp&nbsp/ 0 / 0 | 32 | 0 | 0 | HD,DT | Report |