Artist:
Hanatan
Circle Size:

Approach Rate:

Title:
flower of sorrow
HP Drain:

Star Difficulty:

(5.53)
Creator:
Natsu
Accuracy:

Length:
4:21 (3:55 drain)
Source:
Genre:
Unspecified (Other)
BPM:
168
Tags:
amamiya yuko p_a_n scanter xinely ritsu-tanaika
User Rating:
Success Rate:
Points of Failure:


(graph is accumulative, based on % at fail/retry)

6.2% (944 of 15155 plays)

Submitted:
Loved:
Sep 7, 2014
Feb 14, 2017
Rating Spread:

Favourited 84 times in total

Users that love this map: Kodora, Hikaros, Nokeru, Raydric, Sekaii, FlobuFlobs, P A N, Mary Ann, Heru-senpai, enolc, Luna-, scanter, HabiHolic, CosmicStratos, Dreuth, bluxen, lokkasen, Shirasaka Koume, 4ndr3w18, SonicFF7 and many more!
Options:
Modding / Discussion
This map is in a LOVED state.
As such, it will not award any pp and leaderboards may be reset by the beatmap creator.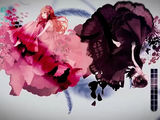 !
Rohulk is in the lead! ()
Score
49,851,200 (99.42%)
Max Combo
1378
300 / 100 / 50
1033 / 9 / 0
Misses
0
Geki (Elite Beat!)
294
Katu (Beat!)
7
Mods
HD,HR
Top 50 Scoreboard
| | Rank | Score | Accuracy | Player | Max Combo | 300 / 100 / 50 | Geki | Katu | Misses | Mods | |
| --- | --- | --- | --- | --- | --- | --- | --- | --- | --- | --- | --- |
| #1 | | 49,851,200 | 99.42% | Rohulk | 1378 | 1033&nbsp&nbsp/ 9 / 0 | 294 | 7 | 0 | HD,HR | Report |
| #2 | | 46,841,597 | 93.78% | Kabu | 1376 | 946&nbsp&nbsp/ 91 / 5 | 237 | 60 | 0 | HD,HR | Report |
| #3 | | 46,627,718 | 98.91% | Shirasaka Koume | 1377 | 1025&nbsp&nbsp/ 17 / 0 | 288 | 13 | 0 | HD | Report |
| #4 | | 46,373,285 | 98.08% | Vaxei | 1377 | 1012&nbsp&nbsp/ 30 / 0 | 275 | 26 | 0 | HR | Report |
| #5 | | 45,538,790 | 96.15% | Rhythm blue | 1378 | 982&nbsp&nbsp/ 59 / 1 | 259 | 41 | 0 | HR | Report |
| #6 | | 44,565,820 | 99.55% | Emula | 1378 | 1035&nbsp&nbsp/ 7 / 0 | 296 | 5 | 0 | None | Report |
| #7 | | 44,415,940 | 99.04% | Gomo Pslvarh | 1378 | 1027&nbsp&nbsp/ 15 / 0 | 289 | 12 | 0 | None | Report |
| #8 | | 44,404,740 | 99.55% | benki | 1378 | 1035&nbsp&nbsp/ 7 / 0 | 294 | 7 | 0 | None | Report |
| #9 | | 44,381,180 | 99.23% | Shockwave000 | 1378 | 1030&nbsp&nbsp/ 12 / 0 | 291 | 10 | 0 | None | Report |
| #10 | | 44,331,900 | 99.04% | Neta | 1378 | 1027&nbsp&nbsp/ 15 / 0 | 289 | 12 | 0 | None | Report |
| #11 | | 44,323,260 | 99.36% | Yakisoba_Pan | 1378 | 1032&nbsp&nbsp/ 10 / 0 | 291 | 10 | 0 | None | Report |
| #12 | | 44,318,050 | 99.42% | Vettel | 1377 | 1033&nbsp&nbsp/ 9 / 0 | 294 | 7 | 0 | None | Report |
| #13 | | 44,298,810 | 99.30% | zeluaR | 1377 | 1031&nbsp&nbsp/ 11 / 0 | 293 | 8 | 0 | None | Report |
| #14 | | 44,281,460 | 99.10% | revurii | 1378 | 1028&nbsp&nbsp/ 14 / 0 | 291 | 10 | 0 | None | Report |
| #15 | | 44,194,270 | 99.10% | Pring | 1377 | 1028&nbsp&nbsp/ 14 / 0 | 291 | 10 | 0 | None | Report |
| #16 | | 44,160,185 | 94.18% | MusHi | 1376 | 951&nbsp&nbsp/ 91 / 0 | 242 | 59 | 0 | HD | Report |
| #17 | | 44,151,900 | 98.72% | gimly32 | 1378 | 1022&nbsp&nbsp/ 20 / 0 | 285 | 16 | 0 | None | Report |
| #18 | | 44,144,180 | 99.10% | Jensen | 1334 | 1030&nbsp&nbsp/ 8 / 0 | 291 | 8 | 4 | HD | Report |
| #19 | | 44,036,587 | 98.96% | ahegao | 1333 | 1027&nbsp&nbsp/ 12 / 1 | 289 | 10 | 2 | HD | Report |
| #20 | | 43,978,510 | 98.82% | katatakatata | 1375 | 1024&nbsp&nbsp/ 16 / 2 | 288 | 11 | 0 | None | Report |
| #21 | | 43,912,130 | 98.30% | Chitogod | 1376 | 1016&nbsp&nbsp/ 24 / 2 | 280 | 19 | 0 | None | Report |
| #22 | | 43,905,820 | 98.59% | Sinch | 1378 | 1020&nbsp&nbsp/ 22 / 0 | 288 | 13 | 0 | None | Report |
| #23 | | 43,791,620 | 98.59% | Fataliis | 1378 | 1020&nbsp&nbsp/ 22 / 0 | 286 | 15 | 0 | None | Report |
| #24 | | 43,764,540 | 98.59% | Hippo | 1378 | 1020&nbsp&nbsp/ 22 / 0 | 284 | 17 | 0 | None | Report |
| #25 | | 43,585,890 | 98.80% | Legless | 1370 | 1024&nbsp&nbsp/ 16 / 1 | 285 | 14 | 1 | None | Report |
| #26 | | 43,356,290 | 93.04% | NatsuHara | 1377 | 935&nbsp&nbsp/ 100 / 7 | 245 | 53 | 0 | HD | Report |
| #27 | | 43,337,680 | 97.28% | melloe | 1377 | 1001&nbsp&nbsp/ 35 / 6 | 277 | 21 | 0 | None | Report |
| #28 | | 43,317,880 | 97.49% | ktoswazny | 1378 | 1003&nbsp&nbsp/ 38 / 1 | 279 | 21 | 0 | None | Report |
| #29 | | 43,014,645 | 97.62% | Yuusuke | 1287 | 1006&nbsp&nbsp/ 33 / 1 | 274 | 24 | 2 | HD,HR | Report |
| #30 | | 42,999,980 | 96.80% | _YuriNee | 1374 | 992&nbsp&nbsp/ 50 / 0 | 276 | 25 | 0 | None | Report |
| #31 | | 42,362,030 | 96.16% | Pray | 1378 | 984&nbsp&nbsp/ 50 / 8 | 267 | 30 | 0 | None | Report |
| #32 | | 42,093,340 | 98.69% | Cyanogenoid | 1344 | 1022&nbsp&nbsp/ 19 / 0 | 289 | 11 | 1 | None | Report |
| #33 | | 42,032,890 | 97.73% | Koalazy | 1345 | 1007&nbsp&nbsp/ 34 / 0 | 273 | 27 | 1 | None | Report |
| #34 | | 42,027,940 | 98.56% | ima | 1345 | 1020&nbsp&nbsp/ 21 / 0 | 283 | 17 | 1 | None | Report |
| #35 | | 41,918,830 | 98.30% | HappyStick | 1344 | 1016&nbsp&nbsp/ 25 / 0 | 283 | 17 | 1 | None | Report |
| #36 | | 41,715,580 | 94.67% | Prophet | 1375 | 959&nbsp&nbsp/ 82 / 1 | 241 | 59 | 0 | None | Report |
| #37 | | 41,661,610 | 98.22% | Lilily | 1341 | 1015&nbsp&nbsp/ 25 / 1 | 281 | 18 | 1 | None | Report |
| #38 | | 41,342,970 | 97.34% | DigiDrake | 1340 | 1001&nbsp&nbsp/ 40 / 0 | 268 | 32 | 1 | None | Report |
| #39 | | 40,067,410 | 96.96% | ---- | 1327 | 996&nbsp&nbsp/ 43 / 0 | 279 | 19 | 3 | None | Report |
| #40 | | 39,788,210 | 97.73% | Terra | 1307 | 1008&nbsp&nbsp/ 31 / 0 | 277 | 22 | 3 | None | Report |
| #41 | | 38,695,174 | 98.26% | Nozomii | 1249 | 1017&nbsp&nbsp/ 20 / 1 | 287 | 11 | 4 | HD | Report |
| #42 | | 37,876,220 | 97.15% | Mabby | 1288 | 998&nbsp&nbsp/ 43 / 0 | 273 | 27 | 1 | None | Report |
| #43 | | 35,221,990 | 90.93% | -Akito | 1292 | 903&nbsp&nbsp/ 132 / 3 | 232 | 65 | 4 | None | Report |
| #44 | | 32,499,967 | 98.83% | Haganenno | 1128 | 1026&nbsp&nbsp/ 11 / 1 | 288 | 10 | 4 | HD | Report |
| #45 | | 31,576,330 | 96.50% | [Shinoo] | 1122 | 991&nbsp&nbsp/ 42 / 3 | 270 | 26 | 6 | HD | Report |
| #46 | | 30,562,620 | 97.73% | xasuma | 1146 | 1008&nbsp&nbsp/ 31 / 0 | 281 | 17 | 3 | None | Report |
| #47 | | 29,665,470 | 97.34% | mrzomb | 1061 | 1002&nbsp&nbsp/ 37 / 0 | 277 | 23 | 3 | HD | Report |
| #48 | | 28,341,935 | 94.61% | mniminwoo | 1033 | 961&nbsp&nbsp/ 73 / 3 | 255 | 41 | 5 | HD,HR | Report |
| #49 | | 28,210,010 | 97.12% | Arsene | 1079 | 997&nbsp&nbsp/ 45 / 0 | 277 | 24 | 0 | None | Report |
| #50 | | 28,147,190 | 95.49% | _derp | 1091 | 974&nbsp&nbsp/ 62 / 2 | 261 | 36 | 4 | None | Report |