Artist:
Ryu* Vs. Sota
Circle Size:

Approach Rate:

Title:
Go Beyond!!
HP Drain:

Star Difficulty:

(5.57)
Creator:
yongtw123
Accuracy:

Length:
1:50 (1:49 drain)
Source:
beatmania IIDX
Genre:
Video Game (Instrumental)
BPM:
200
Tags:
alace [shalon] djnightmare sprosive Pangko
User Rating:
Success Rate:
Points of Failure:


(graph is accumulative, based on % at fail/retry)

20.5% (42593 of 207399 plays)

Submitted:
Ranked:
Aug 26, 2010
Feb 23, 2011
Rating Spread:

Favourited 118 times in total

Users that love this map: Anghios, Chaosn, maay, Mara, abcd703128, GioXeR95, luna15975315, abcd21739, oscar, D1zZeLp0rT, Orange, MineC24, GoOoM, iToy, HeyitsaNahgooyen, Meikyuuiri Tsumi, oo oo, Denebola, CTB user, EpicFailure and many more!
Options:
Modding / Discussion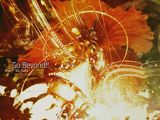 Go beyond, GO BEYOND!!!
[Hyper]
is meant to be an H (too easy eh?)
[Another]
based on
DJNightmare
's diff
[Sp's Darkness]
by
Sprosive
(owO)
Updates:
(1/21 )
LKs
' modding: Done
(1/18)
Colin Hou
's modding: Done
(12/23)
Alace
's modding: Done
(12/19)
Alace
's Taiko added(?)
(12/08) Back to WIP
(11/21)
wmfchris
's modding: Done
(11/19) hitsound finalized, mp3 changed
dinopwn is in the lead! ()
Score
7,281,358 (100.00%)
Max Combo
605
300 / 100 / 50
452 / 0 / 0
Misses
0
Geki (Elite Beat!)
102
Katu (Beat!)
0
Mods
FL
Top 50 Scoreboard
| | Rank | Score | Accuracy | Player | Max Combo | 300 / 100 / 50 | Geki | Katu | Misses | Mods | |
| --- | --- | --- | --- | --- | --- | --- | --- | --- | --- | --- | --- |
| #1 | | 7,281,358 | 100.00% | dinopwn | 605 | 452&nbsp&nbsp/ 0 / 0 | 102 | 0 | 0 | FL | Report |
| #2 | | 7,266,378 | 99.71% | mugio3 | 605 | 450&nbsp&nbsp/ 2 / 0 | 100 | 2 | 0 | HD,HR | Report |
| #3 | | 7,248,642 | 99.41% | Rohulk | 605 | 448&nbsp&nbsp/ 4 / 0 | 98 | 4 | 0 | HD,HR | Report |
| #4 | | 7,242,021 | 99.41% | Gokuri | 604 | 448&nbsp&nbsp/ 4 / 0 | 98 | 4 | 0 | HD,HR | Report |
| #5 | | 7,240,903 | 97.94% | unberlin | 605 | 438&nbsp&nbsp/ 14 / 0 | 94 | 8 | 0 | HD,HR | Report |
| #6 | | 7,223,356 | 98.97% | thelewa | 604 | 445&nbsp&nbsp/ 7 / 0 | 95 | 7 | 0 | HD,HR | Report |
| #7 | | 7,196,723 | 98.67% | KeigoClear | 605 | 443&nbsp&nbsp/ 9 / 0 | 94 | 8 | 0 | HD,HR | Report |
| #8 | | 7,187,721 | 98.38% | fartownik | 605 | 441&nbsp&nbsp/ 11 / 0 | 92 | 10 | 0 | HD,HR | Report |
| #9 | | 7,186,405 | 98.38% | Spazza17 | 605 | 441&nbsp&nbsp/ 11 / 0 | 93 | 9 | 0 | HD,HR | Report |
| #10 | | 7,186,015 | 98.82% | PeaChick | 605 | 444&nbsp&nbsp/ 8 / 0 | 95 | 7 | 0 | HD,HR | Report |
| #11 | | 7,185,707 | 98.82% | Melt3dCheeze | 604 | 444&nbsp&nbsp/ 8 / 0 | 95 | 7 | 0 | HD,HR | Report |
| #12 | | 7,184,557 | 98.67% | Yaong | 605 | 443&nbsp&nbsp/ 9 / 0 | 96 | 6 | 0 | HD,HR | Report |
| #13 | | 7,182,251 | 98.38% | primrose | 605 | 441&nbsp&nbsp/ 11 / 0 | 92 | 10 | 0 | HD,HR | Report |
| #14 | | 7,178,440 | 98.67% | rrtyui | 605 | 443&nbsp&nbsp/ 9 / 0 | 97 | 5 | 0 | HD,HR | Report |
| #15 | | 7,169,219 | 98.23% | HappyStick | 604 | 440&nbsp&nbsp/ 12 / 0 | 92 | 10 | 0 | HD,HR | Report |
| #16 | | 7,165,063 | 98.38% | Mercurius | 605 | 441&nbsp&nbsp/ 11 / 0 | 92 | 10 | 0 | HD,HR | Report |
| #17 | | 7,162,069 | 98.53% | Remilia-Scarlet | 605 | 442&nbsp&nbsp/ 10 / 0 | 93 | 9 | 0 | HD,HR | Report |
| #18 | | 7,159,479 | 98.53% | AmaiHachimitsu | 603 | 442&nbsp&nbsp/ 10 / 0 | 92 | 10 | 0 | HD,HR | Report |
| #19 | | 7,143,429 | 98.08% | ShadowSoul | 604 | 439&nbsp&nbsp/ 13 / 0 | 93 | 9 | 0 | HD,HR | Report |
| #20 | | 7,119,374 | 98.08% | Kairi | 605 | 439&nbsp&nbsp/ 13 / 0 | 94 | 8 | 0 | HD,HR | Report |
| #21 | | 7,115,438 | 97.20% | Doomsday | 605 | 433&nbsp&nbsp/ 19 / 0 | 91 | 11 | 0 | HD,HR | Report |
| #22 | | 7,107,190 | 97.49% | _index | 605 | 435&nbsp&nbsp/ 17 / 0 | 87 | 15 | 0 | HD,HR | Report |
| #23 | | 7,100,893 | 98.08% | haxsu | 605 | 439&nbsp&nbsp/ 13 / 0 | 93 | 9 | 0 | HD,HR | Report |
| #24 | | 7,097,227 | 97.20% | murasaki_sk | 605 | 433&nbsp&nbsp/ 19 / 0 | 89 | 13 | 0 | HD,HR | Report |
| #25 | | 7,095,345 | 97.49% | Summer Solstice | 603 | 435&nbsp&nbsp/ 17 / 0 | 90 | 12 | 0 | HD,HR | Report |
| #26 | | 7,083,113 | 97.05% | Tom94 | 605 | 432&nbsp&nbsp/ 20 / 0 | 87 | 15 | 0 | HD,HR | Report |
| #27 | | 7,076,863 | 97.35% | rustbell | 604 | 434&nbsp&nbsp/ 18 / 0 | 87 | 15 | 0 | HD,HR | Report |
| #28 | | 7,075,044 | 97.35% | Shockwave000 | 605 | 434&nbsp&nbsp/ 18 / 0 | 89 | 13 | 0 | HD,HR | Report |
| #29 | | 7,056,946 | 96.72% | CookEasy | 605 | 430&nbsp&nbsp/ 21 / 1 | 90 | 11 | 0 | HD,HR | Report |
| #30 | | 7,055,029 | 96.90% | WubWoofWolf | 605 | 431&nbsp&nbsp/ 21 / 0 | 87 | 15 | 0 | HD,HR | Report |
| #31 | | 7,050,551 | 96.46% | 5231_Kinoko | 605 | 428&nbsp&nbsp/ 24 / 0 | 88 | 14 | 0 | HD,HR | Report |
| #32 | | 7,037,755 | 96.46% | ncuh | 605 | 428&nbsp&nbsp/ 24 / 0 | 89 | 13 | 0 | HD,HR | Report |
| #33 | | 7,023,745 | 96.46% | Glitter Goose | 604 | 428&nbsp&nbsp/ 24 / 0 | 87 | 15 | 0 | HD,HR | Report |
| #34 | | 7,014,995 | 96.46% | Recia | 605 | 428&nbsp&nbsp/ 24 / 0 | 84 | 18 | 0 | HD,HR | Report |
| #35 | | 7,005,092 | 95.87% | B e N i | 605 | 424&nbsp&nbsp/ 28 / 0 | 81 | 21 | 0 | HD,HR | Report |
| #36 | | 7,000,368 | 94.69% | MatsumotoRise | 605 | 416&nbsp&nbsp/ 36 / 0 | 75 | 27 | 0 | HD,HR | Report |
| #37 | | 6,997,262 | 95.28% | Game | 605 | 420&nbsp&nbsp/ 32 / 0 | 78 | 24 | 0 | HD,HR | Report |
| #38 | | 6,984,339 | 96.24% | -Kanzaki | 604 | 427&nbsp&nbsp/ 23 / 2 | 87 | 14 | 0 | HD,HR | Report |
| #39 | | 6,970,781 | 95.87% | Dsan | 605 | 424&nbsp&nbsp/ 28 / 0 | 83 | 19 | 0 | HD,HR | Report |
| #40 | | 6,967,388 | 96.13% | snowbliss | 604 | 426&nbsp&nbsp/ 25 / 1 | 86 | 15 | 0 | HD,HR | Report |
| #41 | | 6,957,930 | 95.58% | Shirone | 605 | 422&nbsp&nbsp/ 30 / 0 | 85 | 17 | 0 | HD,HR | Report |
| #42 | | 6,935,716 | 95.58% | Gon | 605 | 422&nbsp&nbsp/ 30 / 0 | 87 | 15 | 0 | HD,HR | Report |
| #43 | | 6,933,752 | 95.28% | TTTL | 604 | 420&nbsp&nbsp/ 32 / 0 | 79 | 23 | 0 | HD,HR | Report |
| #44 | | 6,927,913 | 95.28% | Mirage | 605 | 420&nbsp&nbsp/ 32 / 0 | 78 | 24 | 0 | HD,HR | Report |
| #45 | | 6,925,877 | 96.02% | Plain | 604 | 425&nbsp&nbsp/ 27 / 0 | 87 | 15 | 0 | HD,HR | Report |
| #46 | | 6,913,380 | 95.43% | waruo | 604 | 421&nbsp&nbsp/ 31 / 0 | 75 | 27 | 0 | HD,HR | Report |
| #47 | | 6,911,936 | 95.87% | ClawViper | 605 | 424&nbsp&nbsp/ 28 / 0 | 86 | 16 | 0 | HD,HR | Report |
| #48 | | 6,901,780 | 95.87% | iamVill | 604 | 424&nbsp&nbsp/ 28 / 0 | 82 | 20 | 0 | HD,HR | Report |
| #49 | | 6,899,012 | 100.00% | Homura- | 605 | 452&nbsp&nbsp/ 0 / 0 | 102 | 0 | 0 | HD | Report |
| #50 | | 6,896,712 | 100.00% | doctorindark | 605 | 452&nbsp&nbsp/ 0 / 0 | 102 | 0 | 0 | HD | Report |