Artist:
KOTOKO
Circle Size:

Approach Rate:

Title:
421 -a will-
HP Drain:

Star Difficulty:

(3.35)
Creator:
ykcarrot
Accuracy:

Length:
4:41 (4:19 drain)
Source:
Genre:
Pop (Japanese)
BPM:
124
Tags:
User Rating:
Success Rate:
Points of Failure:


(graph is accumulative, based on % at fail/retry)

16.6% (6608 of 39706 plays)

Submitted:
Ranked:
Aug 22, 2010
Dec 4, 2010
Rating Spread:

Favourited 17 times in total

Users that love this map: peach414, law162006, Heatherfield, MINYI, alrpoint, masterkira, BIg fox, Deliviar, uMiku, felixk, SNSDYoonaSHINEE, Serena, lokikpo, Lunatic-Moon, signen, Emik, chaica
Options:
Modding / Discussion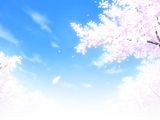 My 20th Ranked Beatmap.
From KOTOKO 4th Maxi Single.
Thanks for your cooperation!
Heatherfield is in the lead! ()
Score
15,110,923 (98.23%)
Max Combo
866
300 / 100 / 50
585 / 16 / 0
Misses
0
Geki (Elite Beat!)
80
Katu (Beat!)
11
Mods
HD,HR,FL
Top 50 Scoreboard
| | Rank | Score | Accuracy | Player | Max Combo | 300 / 100 / 50 | Geki | Katu | Misses | Mods | |
| --- | --- | --- | --- | --- | --- | --- | --- | --- | --- | --- | --- |
| #1 | | 15,110,923 | 98.23% | Heatherfield | 866 | 585&nbsp&nbsp/ 16 / 0 | 80 | 11 | 0 | HD,HR,FL | Report |
| #2 | | 14,533,685 | 100.00% | SiLviA | 866 | 601&nbsp&nbsp/ 0 / 0 | 91 | 0 | 0 | HD,DT | Report |
| #3 | | 14,514,485 | 100.00% | ArzatoRx | 866 | 601&nbsp&nbsp/ 0 / 0 | 91 | 0 | 0 | HD,DT | Report |
| #4 | | 14,507,485 | 100.00% | Sure | 866 | 601&nbsp&nbsp/ 0 / 0 | 91 | 0 | 0 | HD,FL | Report |
| #5 | | 14,488,658 | 99.89% | mayosiiiiii | 866 | 600&nbsp&nbsp/ 1 / 0 | 90 | 1 | 0 | HD,DT | Report |
| #6 | | 14,402,673 | 99.11% | Masana | 866 | 593&nbsp&nbsp/ 8 / 0 | 85 | 6 | 0 | HD,DT | Report |
| #7 | | 14,394,130 | 99.22% | PeaChick | 866 | 594&nbsp&nbsp/ 7 / 0 | 84 | 7 | 0 | HD,DT | Report |
| #8 | | 14,381,208 | 99.17% | WubWoofWolf | 866 | 594&nbsp&nbsp/ 5 / 2 | 86 | 4 | 0 | HD,DT | Report |
| #9 | | 14,272,705 | 98.56% | In those days | 866 | 588&nbsp&nbsp/ 13 / 0 | 82 | 9 | 0 | HD,DT | Report |
| #10 | | 14,242,913 | 97.56% | xasuma | 866 | 579&nbsp&nbsp/ 22 / 0 | 76 | 15 | 0 | HD,DT | Report |
| #11 | | 14,190,721 | 97.78% | H i S a G i | 866 | 581&nbsp&nbsp/ 20 / 0 | 77 | 14 | 0 | HD,DT | Report |
| #12 | | 14,187,334 | 97.45% | cc5838p | 866 | 578&nbsp&nbsp/ 23 / 0 | 81 | 10 | 0 | HD,DT | Report |
| #13 | | 14,141,027 | 98.09% | Uan | 859 | 584&nbsp&nbsp/ 16 / 1 | 81 | 9 | 0 | HD,DT | Report |
| #14 | | 14,096,167 | 96.53% | Shadowish- | 866 | 570&nbsp&nbsp/ 30 / 1 | 70 | 20 | 0 | HD,DT | Report |
| #15 | | 13,982,113 | 96.03% | Dantu-Nyan | 858 | 566&nbsp&nbsp/ 33 / 1 | 71 | 19 | 1 | HD,DT | Report |
| #16 | | 13,901,548 | 95.78% | tit | 866 | 563&nbsp&nbsp/ 38 / 0 | 73 | 18 | 0 | HD,DT | Report |
| #17 | | 13,790,785 | 94.12% | Trinoline | 865 | 550&nbsp&nbsp/ 43 / 8 | 71 | 15 | 0 | HD,DT | Report |
| #18 | | 13,729,725 | 95.40% | chekeee | 865 | 560&nbsp&nbsp/ 39 / 2 | 67 | 22 | 0 | HD,DT | Report |
| #19 | | 13,681,925 | 99.22% | Uryuwei | 866 | 594&nbsp&nbsp/ 7 / 0 | 85 | 6 | 0 | DT | Report |
| #20 | | 13,671,660 | 99.78% | AisamaDX | 866 | 599&nbsp&nbsp/ 2 / 0 | 89 | 2 | 0 | FL | Report |
| #21 | | 13,670,594 | 99.67% | Darksonic | 866 | 598&nbsp&nbsp/ 3 / 0 | 88 | 3 | 0 | DT | Report |
| #22 | | 13,663,677 | 99.67% | Serena | 866 | 598&nbsp&nbsp/ 3 / 0 | 88 | 3 | 0 | DT | Report |
| #23 | | 13,652,222 | 99.78% | Aenna | 866 | 599&nbsp&nbsp/ 2 / 0 | 89 | 2 | 0 | FL | Report |
| #24 | | 13,643,457 | 99.45% | Aria Stardust | 866 | 596&nbsp&nbsp/ 5 / 0 | 88 | 3 | 0 | DT | Report |
| #25 | | 13,628,409 | 99.33% | Melancholy | 866 | 595&nbsp&nbsp/ 6 / 0 | 85 | 6 | 0 | DT | Report |
| #26 | | 13,627,357 | 98.78% | Moyaso | 866 | 590&nbsp&nbsp/ 11 / 0 | 85 | 6 | 0 | DT | Report |
| #27 | | 13,620,062 | 99.45% | Bless | 866 | 596&nbsp&nbsp/ 5 / 0 | 86 | 5 | 0 | DT | Report |
| #28 | | 13,610,605 | 99.45% | BomberONO | 866 | 596&nbsp&nbsp/ 5 / 0 | 86 | 5 | 0 | DT | Report |
| #29 | | 13,583,634 | 98.67% | Raffey | 866 | 589&nbsp&nbsp/ 12 / 0 | 84 | 7 | 0 | DT | Report |
| #30 | | 13,582,400 | 98.78% | Flute | 866 | 590&nbsp&nbsp/ 11 / 0 | 83 | 8 | 0 | DT | Report |
| #31 | | 13,581,706 | 98.97% | BinJip | 866 | 592&nbsp&nbsp/ 8 / 1 | 84 | 6 | 0 | DT | Report |
| #32 | | 13,577,868 | 99.11% | pekolove | 866 | 593&nbsp&nbsp/ 8 / 0 | 84 | 7 | 0 | DT | Report |
| #33 | | 13,572,135 | 99.00% | Overweening | 866 | 592&nbsp&nbsp/ 9 / 0 | 84 | 7 | 0 | DT | Report |
| #34 | | 13,571,607 | 98.89% | wiza | 866 | 591&nbsp&nbsp/ 10 / 0 | 83 | 8 | 0 | DT | Report |
| #35 | | 13,550,611 | 98.78% | 0203okaT | 866 | 590&nbsp&nbsp/ 11 / 0 | 84 | 7 | 0 | DT | Report |
| #36 | | 13,549,296 | 98.20% | TMKoji | 866 | 585&nbsp&nbsp/ 15 / 1 | 80 | 10 | 0 | DT | Report |
| #37 | | 13,546,123 | 98.56% | MineSweeper | 866 | 588&nbsp&nbsp/ 13 / 0 | 79 | 12 | 0 | DT | Report |
| #38 | | 13,545,620 | 98.67% | yakidango | 866 | 589&nbsp&nbsp/ 12 / 0 | 80 | 11 | 0 | DT | Report |
| #39 | | 13,542,781 | 98.23% | Piotrekol | 866 | 585&nbsp&nbsp/ 16 / 0 | 81 | 10 | 0 | DT | Report |
| #40 | | 13,535,067 | 98.89% | Rorry | 866 | 591&nbsp&nbsp/ 10 / 0 | 83 | 8 | 0 | DT | Report |
| #41 | | 13,534,614 | 98.34% | Cafeaula | 866 | 586&nbsp&nbsp/ 15 / 0 | 80 | 11 | 0 | DT | Report |
| #42 | | 13,531,902 | 98.45% | ZeffiR | 865 | 587&nbsp&nbsp/ 14 / 0 | 79 | 12 | 0 | DT | Report |
| #43 | | 13,527,994 | 98.00% | Giffen | 866 | 583&nbsp&nbsp/ 18 / 0 | 79 | 12 | 0 | DT | Report |
| #44 | | 13,514,702 | 98.78% | LaDiuM | 865 | 590&nbsp&nbsp/ 11 / 0 | 80 | 11 | 0 | DT | Report |
| #45 | | 13,505,281 | 98.00% | Black Sheep | 866 | 583&nbsp&nbsp/ 18 / 0 | 81 | 10 | 0 | DT | Report |
| #46 | | 13,505,145 | 98.56% | hoozimajiget | 866 | 588&nbsp&nbsp/ 13 / 0 | 84 | 7 | 0 | DT | Report |
| #47 | | 13,495,671 | 97.78% | Rucker | 866 | 581&nbsp&nbsp/ 20 / 0 | 80 | 11 | 0 | DT | Report |
| #48 | | 13,495,364 | 97.64% | TK- | 866 | 580&nbsp&nbsp/ 20 / 1 | 81 | 9 | 0 | DT | Report |
| #49 | | 13,487,072 | 98.11% | Ta1Ga | 866 | 584&nbsp&nbsp/ 17 / 0 | 79 | 12 | 0 | DT | Report |
| #50 | | 13,485,645 | 97.67% | Shiro | 864 | 580&nbsp&nbsp/ 21 / 0 | 80 | 11 | 0 | DT | Report |