Artist:
LeaF
Circle Size:

Approach Rate:

Title:
Evanescent
HP Drain:

Star Difficulty:

(7.33)
Creator:
Krah
Accuracy:

Length:
2:05 (2:03 drain)
Source:
BMS
Genre:
Unspecified (Other)
BPM:
190
Tags:
post drum n bass and drum'n'bass sengoku sen-goku sen goku optie spectator clsw crystal cherry blossom dialgadu77 sayaka- sayaka nozhomi
User Rating:
Success Rate:
Points of Failure:


(graph is accumulative, based on % at fail/retry)

3.8% (27 of 711 plays)

Submitted:
Loved:
May 19, 2014
Jan 2, 2018
Rating Spread:

Favourited 40 times in total

Users that love this map: Sayaka-, Kin, alienflybot, SolrosRepica, Danilo, Krah, mjj741, Awesomez53, K-Ted, Rikuka, Gordon123, MiMango, -Saika-, AntarisT, Heavenly, Mut4nte, S3ze, Yousei, BOU, wwwww- and many more!
Options:
Modding / Discussion
This map is in a LOVED state.
As such, it will not award any pp and leaderboards may be reset by the beatmap creator.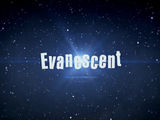 Because not everyone can play the Aspire's map.
Modders
Standard :
Cherry Blossom
Nozhomi
Lally
deetz
baraatje123
Taiko
Totoro le Pacha
Underflow
Niko-nyan
Konpaku Sariel
rew0825
mrdumpling64
Catch The Beat
DragonSlayer96
spartancog95
Badis
- Magic Bomb -
Spectator is in the lead! ()
Score
42,661,789 (100.00%)
Max Combo
1182
300 / 100 / 50
1134 / 48 / 129
Misses
0
Geki (Elite Beat!)
100
Droplet misses
0
Mods
HD
Top 50 Scoreboard
| | Rank | Score | Accuracy | Player | Max Combo | 300 / 100 / 50 | Geki | Droplet Miss | Misses | Mods | |
| --- | --- | --- | --- | --- | --- | --- | --- | --- | --- | --- | --- |
| #1 | | 42,661,789 | 100.00% | Spectator | 1182 | 1134&nbsp&nbsp/ 48 / 129 | 100 | 0 | 0 | HD | Report |
| #2 | | 42,659,589 | 100.00% | Fli | 1182 | 1134&nbsp&nbsp/ 48 / 129 | 100 | 0 | 0 | HD | Report |
| #3 | | 42,652,989 | 100.00% | Vinci007 | 1182 | 1134&nbsp&nbsp/ 48 / 129 | 100 | 0 | 0 | HD | Report |
| #4 | | 40,271,710 | 100.00% | Guillotine | 1182 | 1134&nbsp&nbsp/ 48 / 129 | 100 | 0 | 0 | None | Report |
| #5 | | 40,269,510 | 100.00% | - S a k u r a - | 1182 | 1134&nbsp&nbsp/ 48 / 129 | 100 | 0 | 0 | None | Report |
| #6 | | 40,269,510 | 100.00% | Len | 1182 | 1134&nbsp&nbsp/ 48 / 129 | 100 | 0 | 0 | None | Report |
| #7 | | 40,267,310 | 100.00% | Groex | 1182 | 1134&nbsp&nbsp/ 48 / 129 | 100 | 0 | 0 | None | Report |
| #8 | | 40,265,110 | 100.00% | YERTI | 1182 | 1134&nbsp&nbsp/ 48 / 129 | 100 | 0 | 0 | None | Report |
| #9 | | 30,807,950 | 99.69% | Hareimu | 1008 | 1132&nbsp&nbsp/ 48 / 127 | 99 | 2 | 2 | None | Report |
| #10 | | 24,299,380 | 99.39% | Le grand casque | 888 | 1127&nbsp&nbsp/ 48 / 128 | 96 | 1 | 7 | None | Report |
| #11 | | 16,872,302 | 99.62% | [224]Hyperw7 | 516 | 1131&nbsp&nbsp/ 48 / 127 | 97 | 2 | 3 | HR | Report |
| #12 | | 11,607,880 | 99.54% | -wwwww | 382 | 1129&nbsp&nbsp/ 48 / 128 | 95 | 1 | 5 | None | Report |
| #13 | | 9,739,457 | 99.31% | qwhj1027 | 398 | 1126&nbsp&nbsp/ 48 / 128 | 93 | 1 | 8 | HR | Report |
| #14 | | 5,853,240 | 98.40% | LeWind | 282 | 1120&nbsp&nbsp/ 44 / 126 | 89 | 3 | 18 | None | Report |
| #15 | | 4,517,310 | 98.09% | Ikillforpies | 252 | 1112&nbsp&nbsp/ 47 / 127 | 85 | 2 | 23 | None | Report |
| #16 | | 902,790 | 84.29% | benderalu | 115 | 951&nbsp&nbsp/ 44 / 110 | 46 | 19 | 187 | NF | Report |
| #17 | | 433,550 | 70.63% | SomaSakamoto | 42 | 791&nbsp&nbsp/ 41 / 94 | 18 | 35 | 350 | NF | Report |
| #18 | | 2,900 | 0.23% | Wilben_Chan | 1 | 2&nbsp&nbsp/ 1 / 0 | 0 | 129 | 1179 | NF | Report |