Artist:
xi
Circle Size:

Approach Rate:

Title:
Double Helix
HP Drain:

Star Difficulty:

(5.92)
Creator:
TKS
Accuracy:

Length:
5:18 (5:17 drain)
Source:
Genre:
Unspecified (Other)
BPM:
156
Tags:
User Rating:
Success Rate:
Points of Failure:


(graph is accumulative, based on % at fail/retry)

7.7% (252 of 3258 plays)

Submitted:
Loved:
May 9, 2014
Oct 2, 2017
Rating Spread:

Favourited 49 times in total

Users that love this map: kanopu, yupi, lolcubes, Juuryoushin, Don Omar, kuroru, Activity, n4chen, MidSoul, DarkVortex, Mew104, Catgirl, wadadon, Garpo, larney, maziari1105, SeksyTortuga, musake, Kenshii, _DUSK_ and many more!
Options:
Modding / Discussion
This map is in a LOVED state.
As such, it will not award any pp and leaderboards may be reset by the beatmap creator.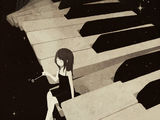 woot
K-2 is in the lead! ()
Score
3,137,646 (99.79%)
Max Combo
2432
300 / 100 / 50
2422 / 10 / 0
Misses
0
Geki (Elite Beat!)
176
Katu (Beat!)
3
Mods
HR
Top 50 Scoreboard
| | Rank | Score | Accuracy | Player | Max Combo | 300 / 100 / 50 | Geki | Katu | Misses | Mods | |
| --- | --- | --- | --- | --- | --- | --- | --- | --- | --- | --- | --- |
| #1 | | 3,137,646 | 99.79% | K-2 | 2432 | 2422&nbsp&nbsp/ 10 / 0 | 176 | 3 | 0 | HR | Report |
| #2 | | 3,132,156 | 99.96% | Mew104 | 2432 | 2430&nbsp&nbsp/ 2 / 0 | 57 | 0 | 0 | HD | Report |
| #3 | | 3,093,470 | 98.52% | tasuke912 | 2407 | 2362&nbsp&nbsp/ 68 / 0 | 0 | 0 | 2 | NC | Report |
| #4 | | 3,084,348 | 99.61% | le gagoguigo3 | 1478 | 2416&nbsp&nbsp/ 13 / 0 | 81 | 0 | 3 | HR | Report |
| #5 | | 3,023,011 | 99.65% | Ikkun | 2154 | 2420&nbsp&nbsp/ 7 / 0 | 22 | 0 | 5 | HR | Report |
| #6 | | 3,021,530 | 99.84% | asgardv | 2432 | 2424&nbsp&nbsp/ 8 / 0 | 29 | 0 | 0 | None | Report |
| #7 | | 3,021,124 | 99.42% | goheegy | 1638 | 2406&nbsp&nbsp/ 24 / 0 | 136 | 1 | 2 | HR | Report |
| #8 | | 3,019,092 | 99.22% | Shyguy | 2432 | 2394&nbsp&nbsp/ 38 / 0 | 125 | 0 | 0 | HD | Report |
| #9 | | 3,017,952 | 98.97% | Lover | 2432 | 2382&nbsp&nbsp/ 50 / 0 | 91 | 5 | 0 | HR | Report |
| #10 | | 3,014,250 | 99.42% | Lalamomo4 | 2432 | 2404&nbsp&nbsp/ 28 / 0 | 199 | 6 | 0 | None | Report |
| #11 | | 3,013,110 | 99.90% | maziari1105 | 2432 | 2427&nbsp&nbsp/ 5 / 0 | 163 | 1 | 0 | None | Report |
| #12 | | 3,010,970 | 99.77% | CreepyDuck | 2432 | 2421&nbsp&nbsp/ 11 / 0 | 36 | 0 | 0 | None | Report |
| #13 | | 3,008,990 | 99.47% | Hanjamon | 2432 | 2406&nbsp&nbsp/ 26 / 0 | 0 | 0 | 0 | None | Report |
| #14 | | 3,000,253 | 99.40% | TKS | 1158 | 2410&nbsp&nbsp/ 15 / 0 | 53 | 0 | 7 | HR | Report |
| #15 | | 2,964,864 | 99.51% | Midnaait | 1041 | 2411&nbsp&nbsp/ 18 / 0 | 116 | 0 | 3 | HR | Report |
| #16 | | 2,963,480 | 98.87% | batwoman3 | 2405 | 2382&nbsp&nbsp/ 45 / 0 | 210 | 13 | 5 | None | Report |
| #17 | | 2,943,997 | 98.83% | babysnakes | 825 | 2380&nbsp&nbsp/ 47 / 0 | 114 | 3 | 5 | HR | Report |
| #18 | | 2,943,246 | 98.33% | lukili846 | 1272 | 2353&nbsp&nbsp/ 77 / 0 | 80 | 2 | 2 | HR | Report |
| #19 | | 2,933,360 | 98.44% | Alchyr | 2191 | 2358&nbsp&nbsp/ 72 / 0 | 0 | 0 | 2 | None | Report |
| #20 | | 2,882,164 | 98.54% | [_Chichinya_] | 1478 | 2365&nbsp&nbsp/ 63 / 0 | 170 | 19 | 4 | None | Report |
| #21 | | 2,830,184 | 97.12% | 404 AccNotFound | 2178 | 2298&nbsp&nbsp/ 128 / 0 | 165 | 7 | 6 | None | Report |
| #22 | | 2,817,850 | 98.03% | Raidennick | 1412 | 2347&nbsp&nbsp/ 74 / 0 | 215 | 9 | 11 | None | Report |
| #23 | | 2,814,028 | 98.07% | Xeltic Rival | 1360 | 2349&nbsp&nbsp/ 72 / 0 | 107 | 7 | 11 | HD | Report |
| #24 | | 2,805,790 | 96.36% | cdhsausageboy | 2432 | 2255&nbsp&nbsp/ 177 / 0 | 46 | 4 | 0 | None | Report |
| #25 | | 2,805,548 | 98.87% | Toorun12 | 1650 | 2390&nbsp&nbsp/ 29 / 0 | 196 | 7 | 13 | None | Report |
| #26 | | 2,792,108 | 99.38% | Lze | 1193 | 2410&nbsp&nbsp/ 14 / 0 | 48 | 1 | 8 | None | Report |
| #27 | | 2,774,191 | 98.85% | Raphalge | 896 | 2395&nbsp&nbsp/ 18 / 0 | 71 | 0 | 19 | HR | Report |
| #28 | | 2,754,320 | 97.84% | L-gi0s | 2021 | 2339&nbsp&nbsp/ 81 / 0 | 132 | 6 | 12 | None | Report |
| #29 | | 2,743,153 | 97.92% | Lamery | 1465 | 2344&nbsp&nbsp/ 75 / 0 | 69 | 0 | 13 | HR | Report |
| #30 | | 2,724,985 | 96.34% | janitoreihil | 615 | 2286&nbsp&nbsp/ 114 / 0 | 63 | 2 | 32 | NC | Report |
| #31 | | 2,701,054 | 98.99% | yuzu__rinrin | 618 | 2401&nbsp&nbsp/ 13 / 0 | 207 | 0 | 18 | None | Report |
| #32 | | 2,695,318 | 97.76% | MC_BongoCombo | 662 | 2341&nbsp&nbsp/ 73 / 0 | 33 | 3 | 18 | HR | Report |
| #33 | | 2,685,722 | 98.46% | Don Omar | 792 | 2375&nbsp&nbsp/ 39 / 0 | 12 | 0 | 18 | HR | Report |
| #34 | | 2,672,682 | 97.59% | Tem | 681 | 2343&nbsp&nbsp/ 61 / 0 | 35 | 1 | 28 | None | Report |
| #35 | | 2,662,615 | 95.68% | Mamayu | 680 | 2238&nbsp&nbsp/ 178 / 0 | 66 | 5 | 16 | HR | Report |
| #36 | | 2,654,946 | 98.66% | john571 | 1028 | 2389&nbsp&nbsp/ 21 / 0 | 156 | 4 | 22 | HR | Report |
| #37 | | 2,648,153 | 97.90% | Das | 994 | 2355&nbsp&nbsp/ 52 / 0 | 15 | 1 | 25 | HR | Report |
| #38 | | 2,636,032 | 95.97% | georgedpcarlin | 1326 | 2249&nbsp&nbsp/ 170 / 0 | 56 | 2 | 13 | HD | Report |
| #39 | | 2,625,170 | 96.88% | nananass | 629 | 2303&nbsp&nbsp/ 106 / 0 | 35 | 2 | 23 | DT | Report |
| #40 | | 2,584,550 | 96.96% | Dakry | 988 | 2299&nbsp&nbsp/ 118 / 0 | 12 | 0 | 15 | None | Report |
| #41 | | 2,499,974 | 98.29% | CrazyPumkin | 650 | 2367&nbsp&nbsp/ 47 / 0 | 21 | 0 | 18 | None | Report |
| #42 | | 2,481,274 | 96.65% | Zestral | 656 | 2310&nbsp&nbsp/ 81 / 0 | 50 | 1 | 41 | None | Report |
| #43 | | 2,478,420 | 95.11% | Three_Knots | 624 | 2232&nbsp&nbsp/ 162 / 0 | 165 | 31 | 38 | None | Report |
| #44 | | 2,477,328 | 96.20% | CrabCow | 1351 | 2268&nbsp&nbsp/ 143 / 0 | 51 | 3 | 21 | None | Report |
| #45 | | 2,458,304 | 97.51% | Stevenrama | 618 | 2338&nbsp&nbsp/ 67 / 0 | 33 | 1 | 27 | None | Report |
| #46 | | 2,453,336 | 97.31% | suyuyu | 585 | 2327&nbsp&nbsp/ 79 / 0 | 168 | 16 | 26 | None | Report |
| #47 | | 2,448,482 | 97.43% | [- Maekawa -] | 1343 | 2346&nbsp&nbsp/ 47 / 0 | 43 | 0 | 39 | None | Report |
| #48 | | 2,430,277 | 96.09% | Shinzui | 455 | 2289&nbsp&nbsp/ 96 / 0 | 0 | 0 | 47 | HR | Report |
| #49 | | 2,428,012 | 97.02% | JUDYDANNY | 769 | 2315&nbsp&nbsp/ 89 / 0 | 2 | 0 | 28 | None | Report |
| #50 | | 2,419,671 | 96.28% | Aizawa Nagisa | 558 | 2306&nbsp&nbsp/ 71 / 0 | 70 | 3 | 55 | HR | Report |