Beatmap Listing » DragonForce - Through the Fire and Flames
Artist:
DragonForce
Circle Size:

Approach Rate:

Title:
Through the Fire and Flames
HP Drain:

Star Difficulty:

(4.67)
Creator:
Puffles
Accuracy:

Length:
7:20 (5:54 drain)
Source:
Genre:
Rock (English)
BPM:
454.545
Tags:
guitar hero
User Rating:
Success Rate:
Points of Failure:


(graph is accumulative, based on % at fail/retry)

6.3% (23068 of 366914 plays)

Submitted:
Ranked:
Jun 13, 2008
Aug 1, 2008
Rating Spread:

Favourited 113 times in total

Users that love this map: eee, Duoprism, roxfox, Luna1337H4x, Niko Flamel, Erinsie, seraphin, Lurker, Hatboyrcks, itzderrick, moonipies, Z889887, Zeugziumy, mrcattivo, qop947165265, giru HD, narutox17, SweetMangoGrill, s07016, shigurin and many more!
Options:
Modding / Discussion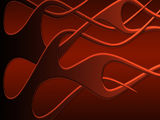 Right before the countdown to the song begins, you'll be asked, "Are You Ready?" The answer is "no."

This is hardcore stuff here, pal. You're not cheering on a student trying to study for his exam, or a doctor trying to fix a microwave. You're cheering on warriors of metal, fighting hard, fighting on for the steel, through the wastelands evermore. Do you really have what it takes? I don't think so.

I've even set all the sliders to the default Normal settings, and this level still gets 5 stars. Why? Because it's just

that

bloody hardcore, mate. This is the very definition of hot-blooded rhythm soul. This is Osu Hero 3: Legends of Ouendan.

So go sit in a corner and wait until I release Normal mode. Or, if you do decide to try this out, don't say I didn't warn you.
---------------
Update 1: I've added a little bit to this. Sorry, I've been busy with other stuff!
Update 2: More stuffs added.
Update 3: Slow section complete! Almost done!
Update 4: Done. ^_^
Update 5: Band name spelling corrected. ^_^;
WubWoofWolf is in the lead! ()
Score
44,935,637 (99.17%)
Max Combo
1511
300 / 100 / 50
954 / 12 / 0
Misses
0
Geki (Elite Beat!)
129
Katu (Beat!)
10
Mods
HD,HR,NC
Top 50 Scoreboard
| | Rank | Score | Accuracy | Player | Max Combo | 300 / 100 / 50 | Geki | Katu | Misses | Mods | |
| --- | --- | --- | --- | --- | --- | --- | --- | --- | --- | --- | --- |
| #1 | | 44,935,637 | 99.17% | WubWoofWolf | 1511 | 954&nbsp&nbsp/ 12 / 0 | 129 | 10 | 0 | HD,HR,NC | Report |
| #2 | | 38,018,113 | 99.24% | MillhioreF | 1512 | 955&nbsp&nbsp/ 11 / 0 | 129 | 10 | 0 | HR | Report |
| #3 | | 37,436,505 | 98.93% | Dolot | 1497 | 951&nbsp&nbsp/ 14 / 0 | 130 | 8 | 1 | HR | Report |
| #4 | | 37,393,897 | 97.93% | CXu | 1505 | 936&nbsp&nbsp/ 30 / 0 | 132 | 21 | 0 | HR | Report |
| #5 | | 36,339,756 | 99.93% | ExGon | 1512 | 965&nbsp&nbsp/ 1 / 0 | 138 | 1 | 0 | None | Report |
| #6 | | 36,290,280 | 100.00% | ShaggoN | 1512 | 966&nbsp&nbsp/ 0 / 0 | 153 | 0 | 0 | None | Report |
| #7 | | 36,048,140 | 99.38% | -N a n a k o- | 1512 | 957&nbsp&nbsp/ 9 / 0 | 130 | 9 | 0 | None | Report |
| #8 | | 35,990,336 | 99.38% | hohol454 | 1512 | 957&nbsp&nbsp/ 9 / 0 | 132 | 7 | 0 | None | Report |
| #9 | | 35,963,688 | 99.38% | Mismagius | 1512 | 957&nbsp&nbsp/ 9 / 0 | 131 | 8 | 0 | None | Report |
| #10 | | 35,880,524 | 99.17% | Anze | 1512 | 954&nbsp&nbsp/ 12 / 0 | 132 | 7 | 0 | None | Report |
| #11 | | 35,793,644 | 98.90% | Pyrocks | 1512 | 950&nbsp&nbsp/ 16 / 0 | 128 | 11 | 0 | None | Report |
| #12 | | 35,598,710 | 98.86% | mcgen | 1509 | 950&nbsp&nbsp/ 14 / 2 | 129 | 8 | 0 | None | Report |
| #13 | | 35,598,326 | 98.59% | tsugi | 1511 | 946&nbsp&nbsp/ 18 / 2 | 125 | 12 | 0 | None | Report |
| #14 | | 35,492,698 | 98.07% | HeoJeanYeong | 1511 | 938&nbsp&nbsp/ 28 / 0 | 121 | 18 | 0 | None | Report |
| #15 | | 35,437,242 | 98.48% | Rizzo | 1511 | 944&nbsp&nbsp/ 22 / 0 | 143 | 10 | 0 | None | Report |
| #16 | | 35,347,526 | 97.77% | Curiossity | 1512 | 934&nbsp&nbsp/ 31 / 1 | 117 | 21 | 0 | None | Report |
| #17 | | 35,199,558 | 97.79% | amanatu2 | 1509 | 934&nbsp&nbsp/ 32 / 0 | 119 | 20 | 0 | None | Report |
| #18 | | 35,152,200 | 97.58% | nycto | 1510 | 932&nbsp&nbsp/ 30 / 4 | 117 | 19 | 0 | None | Report |
| #19 | | 35,137,136 | 97.58% | Xranitell | 1512 | 931&nbsp&nbsp/ 35 / 0 | 132 | 21 | 0 | None | Report |
| #20 | | 35,113,906 | 97.52% | SoraRoxas01 | 1505 | 931&nbsp&nbsp/ 31 / 4 | 119 | 17 | 0 | None | Report |
| #21 | | 34,630,918 | 96.98% | -RIKKA- | 1508 | 923&nbsp&nbsp/ 40 / 3 | 118 | 18 | 0 | None | Report |
| #22 | | 34,349,892 | 98.98% | Fuwzie | 1481 | 952&nbsp&nbsp/ 12 / 1 | 127 | 10 | 1 | None | Report |
| #23 | | 34,342,306 | 96.72% | rrtyui | 1500 | 919&nbsp&nbsp/ 45 / 2 | 127 | 24 | 0 | None | Report |
| #24 | | 34,154,480 | 96.29% | bojestvo | 1493 | 914&nbsp&nbsp/ 48 / 1 | 106 | 30 | 3 | None | Report |
| #25 | | 33,241,712 | 98.38% | CapnDavid | 1466 | 943&nbsp&nbsp/ 22 / 0 | 140 | 12 | 1 | None | Report |
| #26 | | 29,831,142 | 97.36% | Sonnyc | 1422 | 929&nbsp&nbsp/ 34 / 1 | 131 | 19 | 2 | None | Report |
| #27 | | 27,134,188 | 94.27% | Eric-desu | 1390 | 889&nbsp&nbsp/ 63 / 4 | 103 | 30 | 10 | None | Report |
| #28 | | 22,010,928 | 97.81% | Doomsday | 1174 | 935&nbsp&nbsp/ 29 / 1 | 117 | 20 | 1 | HR | Report |
| #29 | | 21,680,232 | 93.17% | Godot | 1248 | 870&nbsp&nbsp/ 89 / 2 | 97 | 36 | 5 | None | Report |
| #30 | | 21,628,676 | 98.91% | Andrea | 1171 | 951&nbsp&nbsp/ 13 / 1 | 129 | 8 | 1 | None | Report |
| #31 | | 21,056,650 | 97.36% | Limopop | 1173 | 929&nbsp&nbsp/ 33 / 3 | 120 | 18 | 1 | None | Report |
| #32 | | 21,052,790 | 98.40% | Unique | 1136 | 943&nbsp&nbsp/ 22 / 1 | 124 | 14 | 0 | None | Report |
| #33 | | 20,980,525 | 99.00% | Jordan | 1082 | 952&nbsp&nbsp/ 13 / 0 | 143 | 9 | 1 | HR | Report |
| #34 | | 20,887,437 | 97.43% | Miroku | 1170 | 931&nbsp&nbsp/ 30 / 1 | 128 | 20 | 4 | HR | Report |
| #35 | | 20,744,500 | 92.22% | badeu | 1183 | 856&nbsp&nbsp/ 103 / 3 | 78 | 57 | 4 | HR | Report |
| #36 | | 20,661,209 | 95.34% | rustbell | 1109 | 901&nbsp&nbsp/ 59 / 2 | 115 | 20 | 4 | HD,HR | Report |
| #37 | | 20,418,034 | 96.83% | Micia | 1177 | 924&nbsp&nbsp/ 34 / 0 | 133 | 15 | 8 | None | Report |
| #38 | | 20,142,204 | 97.57% | Bubbleman | 1101 | 934&nbsp&nbsp/ 25 / 1 | 125 | 12 | 6 | None | Report |
| #39 | | 19,919,538 | 98.96% | Hecio | 1034 | 952&nbsp&nbsp/ 12 / 0 | 127 | 10 | 2 | HR | Report |
| #40 | | 19,724,410 | 95.70% | Lilily | 1164 | 905&nbsp&nbsp/ 57 / 3 | 102 | 33 | 1 | None | Report |
| #41 | | 19,623,774 | 97.55% | SprytnyModrzew | 1169 | 933&nbsp&nbsp/ 27 / 2 | 117 | 17 | 4 | None | Report |
| #42 | | 19,410,428 | 97.55% | archers185 | 1103 | 935&nbsp&nbsp/ 22 / 0 | 125 | 11 | 9 | None | Report |
| #43 | | 19,399,882 | 98.14% | WiMpN | 965 | 940&nbsp&nbsp/ 24 / 0 | 122 | 16 | 2 | HR | Report |
| #44 | | 19,330,500 | 98.27% | Cornfield | 1059 | 941&nbsp&nbsp/ 25 / 0 | 122 | 17 | 0 | None | Report |
| #45 | | 19,238,892 | 93.13% | SweetMangoGrill | 1088 | 871&nbsp&nbsp/ 85 / 2 | 91 | 42 | 8 | HR | Report |
| #46 | | 18,883,222 | 95.70% | osuMoran | 1094 | 906&nbsp&nbsp/ 53 / 5 | 102 | 32 | 2 | None | Report |
| #47 | | 18,737,254 | 99.34% | Mr HeliX | 967 | 957&nbsp&nbsp/ 8 / 0 | 130 | 8 | 1 | None | Report |
| #48 | | 18,719,018 | 98.55% | fanzhen0019 | 1019 | 947&nbsp&nbsp/ 14 / 2 | 127 | 9 | 3 | None | Report |
| #49 | | 18,232,698 | 98.08% | Fser | 1055 | 939&nbsp&nbsp/ 25 / 1 | 118 | 19 | 1 | None | Report |
| #50 | | 18,146,818 | 94.62% | Latrio | 1052 | 890&nbsp&nbsp/ 70 / 4 | 102 | 33 | 2 | HR | Report |