Artist:
Memme
Circle Size:

Approach Rate:

Title:
Uranium
HP Drain:

Star Difficulty:

(7.55)
Creator:
Jemmmmy
Accuracy:

Length:
2:11 (2:04 drain)
Source:
O2Jam
Genre:
Unspecified (Other)
BPM:
170
Tags:
hybrid electro analog game sound track
User Rating:
Success Rate:
Points of Failure:


(graph is accumulative, based on % at fail/retry)

5.6% (1359 of 24174 plays)

Submitted:
Loved:
Mar 5, 2014
Dec 6, 2017
Rating Spread:

Favourited 78 times in total

Users that love this map: Koller, Hexas, [ Konrad ], Ookura Risona, stephen5213, Trance, khristal, Miucs, Angrevol, Tatch, MeschejrePL, Kauha, crynetsystem, Madou Zakura, Blind, Brillianton, roju, Fataliis, Rohulk, TsUmUgI [420] and many more!
Options:
Modding / Discussion
This map is in a LOVED state.
As such, it will not award any pp and leaderboards may be reset by the beatmap creator.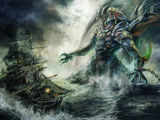 try and die
Rafis is in the lead! ()
Score
26,450,800 (99.57%)
Max Combo
1148
300 / 100 / 50
923 / 6 / 0
Misses
0
Geki (Elite Beat!)
153
Katu (Beat!)
5
Mods
None
Top 50 Scoreboard
| | Rank | Score | Accuracy | Player | Max Combo | 300 / 100 / 50 | Geki | Katu | Misses | Mods | |
| --- | --- | --- | --- | --- | --- | --- | --- | --- | --- | --- | --- |
| #1 | | 26,450,800 | 99.57% | Rafis | 1148 | 923&nbsp&nbsp/ 6 / 0 | 153 | 5 | 0 | None | Report |
| #2 | | 26,333,378 | 99.00% | _index | 1147 | 915&nbsp&nbsp/ 14 / 0 | 145 | 13 | 0 | None | Report |
| #3 | | 24,060,876 | 98.60% | Blazink | 1094 | 911&nbsp&nbsp/ 15 / 0 | 147 | 10 | 3 | None | Report |
| #4 | | 22,352,808 | 99.61% | firebat92 | 1054 | 924&nbsp&nbsp/ 4 / 0 | 153 | 4 | 1 | None | Report |
| #5 | | 19,843,024 | 98.49% | Yaong | 1001 | 912&nbsp&nbsp/ 9 / 0 | 153 | 3 | 8 | None | Report |
| #6 | | 18,298,536 | 99.21% | Cookiezi | 902 | 919&nbsp&nbsp/ 8 / 0 | 151 | 5 | 2 | HD,HR | Report |
| #7 | | 15,966,738 | 96.45% | Risiing | 906 | 887&nbsp&nbsp/ 27 / 0 | 136 | 16 | 15 | None | Report |
| #8 | | 15,838,905 | 99.07% | Toy | 819 | 918&nbsp&nbsp/ 7 / 0 | 151 | 6 | 4 | HD | Report |
| #9 | | 15,799,626 | 97.99% | _RyuK | 860 | 904&nbsp&nbsp/ 19 / 0 | 140 | 15 | 6 | None | Report |
| #10 | | 15,650,962 | 97.88% | Firstus | 888 | 905&nbsp&nbsp/ 13 / 0 | 148 | 7 | 11 | None | Report |
| #11 | | 15,497,082 | 99.21% | Spare | 833 | 921&nbsp&nbsp/ 2 / 0 | 155 | 1 | 6 | None | Report |
| #12 | | 15,228,660 | 97.99% | imagaK | 864 | 905&nbsp&nbsp/ 16 / 0 | 145 | 10 | 8 | None | Report |
| #13 | | 15,003,809 | 97.17% | MouseEasy | 837 | 897&nbsp&nbsp/ 17 / 0 | 143 | 8 | 15 | HD | Report |
| #14 | | 14,996,602 | 92.97% | NerO | 884 | 847&nbsp&nbsp/ 50 / 0 | 125 | 21 | 32 | None | Report |
| #15 | | 14,965,200 | 97.78% | Oreemo | 856 | 899&nbsp&nbsp/ 28 / 0 | 129 | 27 | 2 | None | Report |
| #16 | | 14,836,036 | 97.70% | Hasawa Kraenes | 854 | 902&nbsp&nbsp/ 17 / 0 | 147 | 7 | 10 | None | Report |
| #17 | | 14,280,564 | 97.52% | Epiphany | 823 | 900&nbsp&nbsp/ 18 / 0 | 142 | 10 | 11 | HD | Report |
| #18 | | 14,225,722 | 94.62% | Riley | 851 | 857&nbsp&nbsp/ 66 / 0 | 124 | 31 | 6 | None | Report |
| #19 | | 14,192,574 | 96.27% | BeasttrollMC | 841 | 881&nbsp&nbsp/ 37 / 6 | 131 | 23 | 5 | None | Report |
| #20 | | 14,108,666 | 96.43% | Alien | 847 | 889&nbsp&nbsp/ 19 / 3 | 142 | 7 | 18 | None | Report |
| #21 | | 14,006,770 | 96.95% | Doomsday | 813 | 892&nbsp&nbsp/ 26 / 0 | 134 | 19 | 11 | None | Report |
| #22 | | 13,741,919 | 96.34% | OPJames | 793 | 885&nbsp&nbsp/ 29 / 2 | 141 | 11 | 13 | HD | Report |
| #23 | | 13,698,678 | 97.70% | T A K A O | 817 | 903&nbsp&nbsp/ 14 / 0 | 146 | 7 | 12 | None | Report |
| #24 | | 13,416,652 | 99.46% | Dustice | 596 | 922&nbsp&nbsp/ 6 / 0 | 152 | 5 | 1 | None | Report |
| #25 | | 13,007,392 | 92.32% | cezgru | 823 | 836&nbsp&nbsp/ 64 / 2 | 117 | 27 | 27 | None | Report |
| #26 | | 12,988,276 | 94.69% | Alumetri | 810 | 867&nbsp&nbsp/ 38 / 0 | 130 | 17 | 24 | None | Report |
| #27 | | 12,599,642 | 92.93% | ltasia | 807 | 843&nbsp&nbsp/ 61 / 0 | 113 | 34 | 25 | None | Report |
| #28 | | 12,594,192 | 97.45% | Avenging_Goose | 776 | 898&nbsp&nbsp/ 22 / 0 | 141 | 14 | 9 | None | Report |
| #29 | | 12,504,710 | 94.28% | Topoi | 772 | 861&nbsp&nbsp/ 42 / 5 | 132 | 18 | 21 | None | Report |
| #30 | | 11,751,380 | 94.83% | -Miruku- | 764 | 869&nbsp&nbsp/ 35 / 2 | 133 | 15 | 23 | None | Report |
| #31 | | 11,700,516 | 98.74% | -raizen- | 719 | 913&nbsp&nbsp/ 13 / 0 | 150 | 7 | 3 | None | Report |
| #32 | | 11,411,644 | 98.13% | Flaven | 723 | 907&nbsp&nbsp/ 14 / 0 | 145 | 9 | 8 | None | Report |
| #33 | | 10,989,512 | 95.80% | Diallo | 721 | 879&nbsp&nbsp/ 30 / 6 | 136 | 14 | 14 | None | Report |
| #34 | | 10,611,610 | 95.43% | Umbre | 696 | 877&nbsp&nbsp/ 26 / 5 | 139 | 11 | 21 | None | Report |
| #35 | | 10,417,848 | 95.66% | Xilver | 712 | 882&nbsp&nbsp/ 18 / 4 | 141 | 8 | 25 | None | Report |
| #36 | | 10,325,622 | 97.85% | Wakson | 656 | 905&nbsp&nbsp/ 12 / 0 | 149 | 6 | 12 | None | Report |
| #37 | | 10,064,059 | 95.37% | Chirality- | 651 | 868&nbsp&nbsp/ 52 / 4 | 120 | 36 | 5 | HD | Report |
| #38 | | 10,031,258 | 97.34% | Skill | 657 | 898&nbsp&nbsp/ 19 / 0 | 143 | 12 | 12 | None | Report |
| #39 | | 9,886,012 | 96.05% | DT-sama | 682 | 882&nbsp&nbsp/ 31 / 0 | 137 | 14 | 16 | None | Report |
| #40 | | 9,823,704 | 97.27% | Monko2k | 658 | 899&nbsp&nbsp/ 14 / 0 | 145 | 9 | 16 | None | Report |
| #41 | | 9,804,374 | 97.20% | Rhythm blue | 668 | 896&nbsp&nbsp/ 21 / 0 | 139 | 14 | 12 | None | Report |
| #42 | | 9,610,870 | 94.98% | Hellotomlol225 | 669 | 867&nbsp&nbsp/ 46 / 0 | 127 | 26 | 16 | None | Report |
| #43 | | 9,550,350 | 96.73% | rinkon | 551 | 885&nbsp&nbsp/ 40 / 2 | 139 | 16 | 2 | None | Report |
| #44 | | 9,421,940 | 95.30% | CPUGeek | 657 | 878&nbsp&nbsp/ 22 / 0 | 138 | 10 | 29 | None | Report |
| #45 | | 9,354,604 | 92.25% | Crystal | 669 | 829&nbsp&nbsp/ 84 / 0 | 119 | 32 | 16 | None | Report |
| #46 | | 9,273,282 | 94.92% | Zetera | 651 | 870&nbsp&nbsp/ 35 / 1 | 132 | 18 | 23 | None | Report |
| #47 | | 9,119,338 | 95.12% | FeriOP | 660 | 867&nbsp&nbsp/ 49 / 2 | 131 | 20 | 11 | None | Report |
| #48 | | 9,038,950 | 93.72% | [ Zane ] | 661 | 855&nbsp&nbsp/ 45 / 4 | 125 | 22 | 25 | None | Report |
| #49 | | 8,994,506 | 96.99% | Wucki | 550 | 894&nbsp&nbsp/ 21 / 0 | 144 | 10 | 14 | HD | Report |
| #50 | | 8,891,128 | 88.37% | - Rosemary - | 660 | 783&nbsp&nbsp/ 111 / 6 | 109 | 33 | 29 | None | Report |