Artist:
Yuuyu
Circle Size:

Approach Rate:

Title:
Scrap Syndrome
HP Drain:

Star Difficulty:

(6.63)
Creator:
Snow Note
Accuracy:

Length:
1:53 (1:52 drain)
Source:
Genre:
Unspecified (Other)
BPM:
200
Tags:
7odoa
User Rating:
Success Rate:
Points of Failure:


(graph is accumulative, based on % at fail/retry)

6.0% (342 of 5706 plays)

Submitted:
Loved:
Dec 10, 2013
Dec 6, 2017
Rating Spread:

Favourited 51 times in total

Users that love this map: Cristian, fanzhen0019, BleachFTW, Farex, Garr, Kitami Erika, Kadran, elchxyrlia, Fissie, Lapine, skintel, Rekon, robby250, EndlessD, Cooikezi, hootco, Bahubu, LunarFox, RVMathew, Danieloslav and many more!
Options:
Modding / Discussion
This map is in a LOVED state.
As such, it will not award any pp and leaderboards may be reset by the beatmap creator.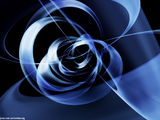 #26:
篠螺悠那 - Scrap Syndrome
Another
Desperation
Duftende Pizza is in the lead! ()
Score
9,307,430 (98.33%)
Max Combo
643
300 / 100 / 50
721 / 17 / 0
Misses
1
Geki (Elite Beat!)
105
Katu (Beat!)
9
Mods
None
Top 50 Scoreboard
| | Rank | Score | Accuracy | Player | Max Combo | 300 / 100 / 50 | Geki | Katu | Misses | Mods | |
| --- | --- | --- | --- | --- | --- | --- | --- | --- | --- | --- | --- |
| #1 | | 9,307,430 | 98.33% | Duftende Pizza | 643 | 721&nbsp&nbsp/ 17 / 0 | 105 | 9 | 1 | None | Report |
| #2 | | 9,219,608 | 96.89% | badeu | 588 | 706&nbsp&nbsp/ 30 / 0 | 95 | 19 | 3 | None | Report |
| #3 | | 8,987,176 | 98.74% | Vaxei | 614 | 727&nbsp&nbsp/ 8 / 0 | 106 | 7 | 4 | None | Report |
| #4 | | 8,729,726 | 98.02% | Apraxia | 584 | 718&nbsp&nbsp/ 19 / 0 | 100 | 14 | 2 | None | Report |
| #5 | | 8,461,024 | 96.87% | Crystal | 611 | 707&nbsp&nbsp/ 26 / 1 | 99 | 12 | 5 | None | Report |
| #6 | | 8,374,262 | 98.11% | -Trigger | 615 | 720&nbsp&nbsp/ 15 / 0 | 104 | 9 | 4 | None | Report |
| #7 | | 8,167,640 | 98.29% | Neliel | 610 | 724&nbsp&nbsp/ 7 / 0 | 107 | 6 | 8 | None | Report |
| #8 | | 7,843,686 | 99.01% | smh | 576 | 728&nbsp&nbsp/ 11 / 0 | 107 | 8 | 0 | None | Report |
| #9 | | 7,783,868 | 98.02% | Doomsday | 557 | 719&nbsp&nbsp/ 16 / 0 | 101 | 12 | 4 | None | Report |
| #10 | | 7,468,524 | 97.09% | Lazer | 576 | 708&nbsp&nbsp/ 28 / 1 | 99 | 13 | 2 | None | Report |
| #11 | | 7,402,098 | 98.29% | Red_Pixel | 611 | 722&nbsp&nbsp/ 13 / 0 | 105 | 8 | 4 | None | Report |
| #12 | | 7,320,212 | 98.11% | Kosmonautas | 579 | 722&nbsp&nbsp/ 9 / 0 | 105 | 7 | 8 | None | Report |
| #13 | | 6,878,564 | 94.68% | thaibuy | 582 | 688&nbsp&nbsp/ 31 / 8 | 95 | 11 | 12 | None | Report |
| #14 | | 6,673,260 | 98.42% | -GN | 835 | 722&nbsp&nbsp/ 16 / 0 | 105 | 9 | 1 | EZ | Report |
| #15 | | 6,534,784 | 95.69% | neko ds | 550 | 698&nbsp&nbsp/ 26 / 3 | 92 | 16 | 12 | None | Report |
| #16 | | 6,525,824 | 96.75% | rinkon | 552 | 708&nbsp&nbsp/ 21 / 0 | 98 | 12 | 10 | None | Report |
| #17 | | 6,370,802 | 95.85% | _index | 489 | 696&nbsp&nbsp/ 37 / 0 | 98 | 14 | 6 | None | Report |
| #18 | | 5,730,631 | 94.99% | Bubbleman | 483 | 693&nbsp&nbsp/ 24 / 6 | 93 | 13 | 16 | HD | Report |
| #19 | | 5,701,758 | 97.02% | Reegi | 454 | 706&nbsp&nbsp/ 33 / 0 | 98 | 17 | 0 | None | Report |
| #20 | | 5,594,642 | 92.99% | TopSp1n | 505 | 671&nbsp&nbsp/ 45 / 7 | 82 | 24 | 16 | None | Report |
| #21 | | 5,569,522 | 95.35% | Ruchika | 509 | 698&nbsp&nbsp/ 20 / 0 | 100 | 9 | 21 | None | Report |
| #22 | | 5,176,892 | 96.35% | he rack | 376 | 702&nbsp&nbsp/ 30 / 0 | 101 | 11 | 7 | HD | Report |
| #23 | | 5,109,888 | 96.53% | Informous | 446 | 705&nbsp&nbsp/ 25 / 0 | 92 | 20 | 9 | None | Report |
| #24 | | 5,016,520 | 97.52% | Kibble | 390 | 714&nbsp&nbsp/ 19 / 2 | 99 | 12 | 4 | HD | Report |
| #25 | | 4,905,168 | 98.51% | Spazza17 | 317 | 723&nbsp&nbsp/ 15 / 0 | 105 | 9 | 1 | None | Report |
| #26 | | 4,675,133 | 94.70% | Spork Lover | 426 | 685&nbsp&nbsp/ 43 / 3 | 93 | 16 | 8 | HD | Report |
| #27 | | 4,613,496 | 96.28% | Gumi Rin | 439 | 705&nbsp&nbsp/ 19 / 1 | 97 | 12 | 14 | None | Report |
| #28 | | 4,287,086 | 94.36% | Mishima Yurara | 430 | 683&nbsp&nbsp/ 42 / 2 | 93 | 13 | 12 | None | Report |
| #29 | | 4,268,502 | 95.13% | Teppichreini | 390 | 690&nbsp&nbsp/ 39 / 0 | 90 | 19 | 10 | None | Report |
| #30 | | 3,924,154 | 94.70% | cristi2708 | 406 | 692&nbsp&nbsp/ 22 / 3 | 92 | 13 | 22 | None | Report |
| #31 | | 3,712,000 | 91.81% | Electrovoid | 398 | 658&nbsp&nbsp/ 60 / 3 | 73 | 32 | 18 | None | Report |
| #32 | | 3,475,002 | 95.31% | Yuiop | 349 | 693&nbsp&nbsp/ 34 / 0 | 87 | 20 | 12 | None | Report |
| #33 | | 3,457,770 | 95.11% | jhoo902 | 350 | 691&nbsp&nbsp/ 34 / 3 | 92 | 16 | 11 | None | Report |
| #34 | | 3,274,550 | 94.88% | Jantsi | 334 | 690&nbsp&nbsp/ 33 / 1 | 92 | 15 | 15 | None | Report |
| #35 | | 3,142,270 | 94.99% | Ryuti | 265 | 690&nbsp&nbsp/ 36 / 0 | 95 | 13 | 13 | None | Report |
| #36 | | 3,118,444 | 95.29% | Avernus | 249 | 691&nbsp&nbsp/ 39 / 1 | 95 | 17 | 8 | None | Report |
| #37 | | 2,938,397 | 91.52% | Chanki | 340 | 657&nbsp&nbsp/ 58 / 0 | 76 | 25 | 24 | HD | Report |
| #38 | | 2,905,796 | 96.32% | Hellotomlol225 | 285 | 705&nbsp&nbsp/ 18 / 5 | 95 | 8 | 11 | None | Report |
| #39 | | 2,817,632 | 95.31% | Koltay | 270 | 692&nbsp&nbsp/ 37 / 0 | 92 | 15 | 10 | HD | Report |
| #40 | | 2,799,721 | 97.52% | AlphaX | 580 | 712&nbsp&nbsp/ 26 / 0 | 97 | 17 | 1 | HD,HT | Report |
| #41 | | 2,734,812 | 92.47% | spookali | 220 | 663&nbsp&nbsp/ 59 / 4 | 84 | 21 | 13 | None | Report |
| #42 | | 2,708,380 | 95.44% | engie15 | 259 | 695&nbsp&nbsp/ 31 / 0 | 93 | 14 | 13 | None | Report |
| #43 | | 2,629,098 | 93.78% | Cata | 227 | 677&nbsp&nbsp/ 46 / 4 | 86 | 20 | 12 | None | Report |
| #44 | | 2,597,396 | 95.22% | BeasttrollMC | 190 | 692&nbsp&nbsp/ 35 / 0 | 86 | 24 | 12 | None | Report |
| #45 | | 2,579,952 | 91.84% | Wario | 289 | 664&nbsp&nbsp/ 43 / 2 | 81 | 18 | 30 | None | Report |
| #46 | | 2,512,286 | 93.21% | nasobol90 | 288 | 672&nbsp&nbsp/ 49 / 3 | 84 | 23 | 15 | HR | Report |
| #47 | | 2,320,498 | 96.05% | Bhir | 224 | 700&nbsp&nbsp/ 29 / 1 | 90 | 19 | 9 | None | Report |
| #48 | | 2,320,220 | 97.23% | 404 AimNotFound | 198 | 714&nbsp&nbsp/ 13 / 1 | 99 | 11 | 11 | None | Report |
| #49 | | 2,265,619 | 96.55% | -Machine- | 178 | 707&nbsp&nbsp/ 19 / 1 | 94 | 12 | 12 | HD | Report |
| #50 | | 2,246,020 | 93.32% | Hyppyri | 353 | 680&nbsp&nbsp/ 29 / 0 | 92 | 11 | 30 | NF | Report |