Beatmap Listing » Linked Horizon - Jiyuu no Tsubasa (TV Size)
Artist:
Linked Horizon
Circle Size:

Approach Rate:

Title:
Jiyuu no Tsubasa (TV Size)
HP Drain:

Star Difficulty:

(4.90)
Creator:
Kuria
Accuracy:

Length:
1:27 (1:26 drain)
Source:
Shingeki no Kyojin
Genre:
Anime (Japanese)
BPM:
136
Tags:
envi kanarin val0108 opening op2 attack on titan snk shingekyo wit studio production i.g. revo sound horizon
User Rating:
Success Rate:
Points of Failure:


(graph is accumulative, based on % at fail/retry)

16.3% (13141 of 80842 plays)

Submitted:
Ranked:
Jul 16, 2013
Aug 12, 2013
Rating Spread:

Favourited 2087 times in total

Users that love this map: Ashura, Yoyoenix91, Kawasan, Mafiamaster, callita, Hyuugabaka, Jesss, -Amu-chan, Ashinaga, rfcoppola, jimmy2828925, sa136199, GlamourGirlll, Mystic Dark, Chimuts, Hitsugaya936, kittychiiamv, toriap, Y-93, Peregrin and many more!
Options:
Modding / Discussion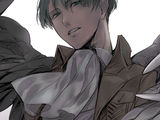 Guren no Yumiya
i'm using this space to tell the world about my map. It helps to include a list of changes when my map is modded!
Madoka Magica: Rebellion Edition
Jiyuu no Tsubasa by Linked Horizon, 2nd opening of Attack on Titan. To be honest i'm quite liking this song more than Guren no Yumiya, dunno why, Revo's sorcery.
Too bad i can't add the lyric SB along for this time due of my very limited time :(
Rivaille so badass
fun fact: 250 fav when pendings...
ps:
Q: y insane is so easy? D:

A: have a mercy guys i'm not hardcore insane fans ;_;

starring:
KanaRin
val0108
Phillippines's diff:
http://puu.sh/3LcfY.osu
enjoy~
sing216 is in the lead! ()
Score
794,643 (100.00%)
Max Combo
600
300 / 100 / 50
600 / 0 / 0
Misses
0
Geki (Elite Beat!)
60
Katu (Beat!)
0
Mods
DT
Top 50 Scoreboard
| | Rank | Score | Accuracy | Player | Max Combo | 300 / 100 / 50 | Geki | Katu | Misses | Mods | |
| --- | --- | --- | --- | --- | --- | --- | --- | --- | --- | --- | --- |
| #1 | | 794,643 | 100.00% | sing216 | 600 | 600&nbsp&nbsp/ 0 / 0 | 60 | 0 | 0 | DT | Report |
| #2 | | 794,643 | 100.00% | shinchikuhome | 600 | 600&nbsp&nbsp/ 0 / 0 | 26 | 0 | 0 | DT | Report |
| #3 | | 793,445 | 99.92% | _yu68 | 600 | 599&nbsp&nbsp/ 1 / 0 | 34 | 0 | 0 | DT | Report |
| #4 | | 791,143 | 99.67% | sobatsuyu | 600 | 596&nbsp&nbsp/ 4 / 0 | 10 | 0 | 0 | DT | Report |
| #5 | | 790,426 | 99.67% | syunsyun | 600 | 596&nbsp&nbsp/ 4 / 0 | 14 | 0 | 0 | DT | Report |
| #6 | | 789,272 | 99.42% | asuasu_yura | 600 | 593&nbsp&nbsp/ 7 / 0 | 10 | 0 | 0 | NC | Report |
| #7 | | 784,629 | 99.25% | Hori_159 | 600 | 591&nbsp&nbsp/ 9 / 0 | 27 | 0 | 0 | DT | Report |
| #8 | | 784,415 | 99.58% | ManP | 600 | 595&nbsp&nbsp/ 5 / 0 | 26 | 0 | 0 | NC | Report |
| #9 | | 783,783 | 98.50% | Orukaa | 600 | 582&nbsp&nbsp/ 18 / 0 | 0 | 0 | 0 | DT,SD | Report |
| #10 | | 783,138 | 98.75% | numamuto1 | 600 | 585&nbsp&nbsp/ 15 / 0 | 50 | 0 | 0 | DT | Report |
| #11 | | 783,102 | 98.83% | tasuke912 | 600 | 586&nbsp&nbsp/ 14 / 0 | 31 | 0 | 0 | NC | Report |
| #12 | | 782,680 | 99.00% | alecreit | 600 | 588&nbsp&nbsp/ 12 / 0 | 45 | 1 | 0 | NC | Report |
| #13 | | 782,667 | 98.67% | monkeydluffy3u4 | 600 | 584&nbsp&nbsp/ 16 / 0 | 0 | 0 | 0 | DT | Report |
| #14 | | 779,508 | 97.83% | K-2 | 600 | 574&nbsp&nbsp/ 26 / 0 | 65 | 0 | 0 | DT | Report |
| #15 | | 779,283 | 97.92% | karterfreak | 600 | 575&nbsp&nbsp/ 25 / 0 | 72 | 2 | 0 | DT | Report |
| #16 | | 778,838 | 98.58% | 1RoHa_ | 600 | 583&nbsp&nbsp/ 17 / 0 | 11 | 0 | 0 | NC | Report |
| #17 | | 777,825 | 98.58% | Protonori | 600 | 583&nbsp&nbsp/ 17 / 0 | 21 | 1 | 0 | DT | Report |
| #18 | | 777,748 | 97.67% | FLANKs | 600 | 572&nbsp&nbsp/ 28 / 0 | 21 | 0 | 0 | DT | Report |
| #19 | | 777,522 | 97.83% | L y s | 600 | 574&nbsp&nbsp/ 26 / 0 | 62 | 3 | 0 | NC | Report |
| #20 | | 776,835 | 98.92% | ROTO2001 | 600 | 587&nbsp&nbsp/ 13 / 0 | 37 | 0 | 0 | NC | Report |
| #21 | | 774,458 | 98.75% | Blume | 600 | 585&nbsp&nbsp/ 15 / 0 | 0 | 0 | 0 | DT | Report |
| #22 | | 773,362 | 98.42% | mangomizer | 600 | 581&nbsp&nbsp/ 19 / 0 | 23 | 3 | 0 | NC | Report |
| #23 | | 773,078 | 97.33% | mafuyu-shiina | 600 | 568&nbsp&nbsp/ 32 / 0 | 8 | 0 | 0 | DT | Report |
| #24 | | 770,769 | 98.42% | seiichiz | 600 | 581&nbsp&nbsp/ 19 / 0 | 0 | 0 | 0 | NC | Report |
| #25 | | 769,592 | 96.50% | pmriva | 600 | 558&nbsp&nbsp/ 42 / 0 | 63 | 1 | 0 | DT | Report |
| #26 | | 768,684 | 97.92% | Ekoro | 600 | 575&nbsp&nbsp/ 25 / 0 | 21 | 0 | 0 | DT | Report |
| #27 | | 768,097 | 98.75% | Fudgyking | 600 | 585&nbsp&nbsp/ 15 / 0 | 0 | 0 | 0 | DT | Report |
| #28 | | 767,253 | 97.25% | john571 | 600 | 567&nbsp&nbsp/ 33 / 0 | 5 | 0 | 0 | DT | Report |
| #29 | | 765,690 | 96.58% | Mean X | 600 | 559&nbsp&nbsp/ 41 / 0 | 44 | 5 | 0 | NC | Report |
| #30 | | 765,456 | 97.33% | vzk | 600 | 568&nbsp&nbsp/ 32 / 0 | 5 | 1 | 0 | DT | Report |
| #31 | | 764,572 | 97.17% | suni | 600 | 566&nbsp&nbsp/ 34 / 0 | 9 | 2 | 0 | DT | Report |
| #32 | | 762,108 | 100.00% | N i T o R i | 600 | 600&nbsp&nbsp/ 0 / 0 | 0 | 0 | 0 | HR | Report |
| #33 | | 762,108 | 100.00% | iceOC | 600 | 600&nbsp&nbsp/ 0 / 0 | 24 | 0 | 0 | HR | Report |
| #34 | | 762,108 | 100.00% | v2fax | 600 | 600&nbsp&nbsp/ 0 / 0 | 30 | 0 | 0 | HD | Report |
| #35 | | 762,108 | 100.00% | TimmyAkmed | 600 | 600&nbsp&nbsp/ 0 / 0 | 13 | 0 | 0 | HR | Report |
| #36 | | 761,622 | 99.92% | JDrago14 | 600 | 599&nbsp&nbsp/ 1 / 0 | 72 | 0 | 0 | HD | Report |
| #37 | | 760,284 | 99.92% | Sanawieck | 600 | 599&nbsp&nbsp/ 1 / 0 | 58 | 0 | 0 | HR,SD | Report |
| #38 | | 759,714 | 99.67% | Tenchaa | 600 | 596&nbsp&nbsp/ 4 / 0 | 0 | 0 | 0 | HR | Report |
| #39 | | 758,868 | 99.50% | Konpaku Sariel | 600 | 594&nbsp&nbsp/ 6 / 0 | 0 | 0 | 0 | HD | Report |
| #40 | | 758,583 | 95.17% | zx_baka_0502442 | 600 | 542&nbsp&nbsp/ 58 / 0 | 0 | 0 | 0 | DT | Report |
| #41 | | 758,346 | 99.50% | Catgirl | 600 | 594&nbsp&nbsp/ 6 / 0 | 22 | 0 | 0 | HR | Report |
| #42 | | 758,058 | 99.42% | N a m i n e | 600 | 593&nbsp&nbsp/ 7 / 0 | 0 | 0 | 0 | HR | Report |
| #43 | | 757,458 | 99.33% | wretchedegg7777 | 600 | 592&nbsp&nbsp/ 8 / 0 | 0 | 0 | 0 | HR | Report |
| #44 | | 757,296 | 99.25% | XK2238 | 600 | 591&nbsp&nbsp/ 9 / 0 | 0 | 0 | 0 | HD,SD | Report |
| #45 | | 756,714 | 99.58% | Das | 600 | 595&nbsp&nbsp/ 5 / 0 | 24 | 0 | 0 | HD | Report |
| #46 | | 755,886 | 98.83% | RvCoD | 600 | 586&nbsp&nbsp/ 14 / 0 | 6 | 1 | 0 | HD | Report |
| #47 | | 755,832 | 99.25% | ice man007 | 600 | 591&nbsp&nbsp/ 9 / 0 | 0 | 0 | 0 | HR | Report |
| #48 | | 754,572 | 98.92% | owatabito00 | 600 | 587&nbsp&nbsp/ 13 / 0 | 15 | 0 | 0 | HR | Report |
| #49 | | 754,092 | 99.17% | tuengsocool | 600 | 590&nbsp&nbsp/ 10 / 0 | 4 | 0 | 0 | HD | Report |
| #50 | | 754,038 | 99.50% | Lugei | 600 | 594&nbsp&nbsp/ 6 / 0 | 3 | 0 | 0 | HD | Report |