Beatmap Listing » Itou Shizuka - Honjitsu Mankai Watashi iro! Hina ver.
Artist:
Itou Shizuka
Circle Size:

Star Difficulty:

(5.00)
Title:
Honjitsu Mankai Watashi iro! Hina ver.
HP Drain:

Total Time:
3:10
Creator:
S i R i R u
Accuracy:

Draining Time:
2:36
Source:
Genre:
Anime (Japanese)
BPM:
173
Tags:
hayate no gotoku 2nd ed theme anime j-pop orioncomet
User Rating:
Success Rate:
Points of Failure:


(graph is accumulative, based on % at fail/retry)

14.2% (9002 of 63449 plays)

Submitted:
Ranked:
Sep 6, 2009
Oct 31, 2009
Rating Spread:

Favourited 87 times in total

Users that love this map: daisenkou, MapleLeaf, jmaeshawn, Utimame, kioukiou, heartnetkung, Dartmir, HAGARENARUTO, Kotomi-chan, sm000001, vivian123, WyndII, Tanmak, hbj1917, aesopl19193, JapaneseAngel, chzuqi, LurkingDeath, aweaponm, KageZero and many more!
Options:
This Beatmap's Thread
Creator's Words Honjitsu mankai watashi iro ! Katsura Hinagiku Ver.
[: Detail:]
-
Custom Skin
-
Story Board
-
Lighting
Progress
Normal :

Finished (MOD Request)


S i R i R u's :

Finished (MOD Request)


Orion's :

Finished (MOD Request)


miccoli's :

Finished (MOD Request)


taka's :

Finished (MOD Request)
LAST UPLOAD

Change miccoli, Norma, taka's Diffl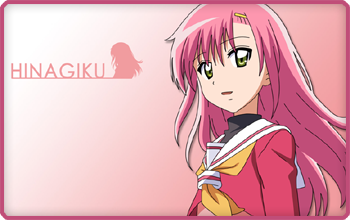 ★☆~~~☆★~~~☆★~~~☆★~~~☆★~~~☆★~~~☆★
Participant
TH

JP

JP
You can
MOD
in
Thai

,

English

and

Japanese
Song Ranking
Current Leader
_Tokage_ is in the lead! (8 months ago and counting)
Score
19,157,001 (99.53%)
Max Combo
750
300 / 100 / 50
749 / 1 / 310
Misses
0
Geki (Elite Beat!)
97
Droplet misses
5
Mods
HD,DT
Top 50 Scoreboard
| | Rank | Score | Accuracy | Player | Max Combo | 300 / 100 / 50 | Geki | Droplet Miss | Misses | Mods | |
| --- | --- | --- | --- | --- | --- | --- | --- | --- | --- | --- | --- |
| #1 | | 19,157,001 | 99.53% | _Tokage_ | 750 | 749&nbsp&nbsp/ 1 / 310 | 97 | 5 | 0 | HD,DT | Report |
| #2 | | 18,106,792 | 100.00% | eldnl | 750 | 749&nbsp&nbsp/ 1 / 315 | 97 | 0 | 0 | HD | Report |
| #3 | | 18,105,682 | 99.91% | KanaRin | 750 | 749&nbsp&nbsp/ 1 / 314 | 97 | 1 | 0 | HD | Report |
| #4 | | 18,105,682 | 99.91% | Jeya | 750 | 749&nbsp&nbsp/ 1 / 314 | 97 | 1 | 0 | HD | Report |
| #5 | | 18,104,592 | 100.00% | hy1hy1hy | 750 | 749&nbsp&nbsp/ 1 / 315 | 97 | 0 | 0 | HD | Report |
| #6 | | 18,102,392 | 100.00% | Kuzino | 750 | 749&nbsp&nbsp/ 1 / 315 | 97 | 0 | 0 | HD | Report |
| #7 | | 18,102,382 | 99.91% | El SolarBeam | 750 | 749&nbsp&nbsp/ 1 / 314 | 97 | 1 | 0 | HD | Report |
| #8 | | 18,101,292 | 100.00% | Silver Flash | 750 | 749&nbsp&nbsp/ 1 / 315 | 97 | 0 | 0 | HD | Report |
| #9 | | 18,101,292 | 100.00% | konatank | 750 | 749&nbsp&nbsp/ 1 / 315 | 97 | 0 | 0 | HD | Report |
| #10 | | 18,101,282 | 99.91% | NeoRainier | 750 | 749&nbsp&nbsp/ 1 / 314 | 97 | 1 | 0 | HD | Report |
| #11 | | 18,101,272 | 99.81% | IlProphecylI | 750 | 749&nbsp&nbsp/ 1 / 313 | 97 | 2 | 0 | HD | Report |
| #12 | | 18,101,272 | 99.81% | Spectator | 750 | 749&nbsp&nbsp/ 1 / 313 | 97 | 2 | 0 | HD | Report |
| #13 | | 18,101,272 | 99.81% | ririkun | 750 | 749&nbsp&nbsp/ 1 / 313 | 97 | 2 | 0 | HD | Report |
| #14 | | 18,100,192 | 100.00% | Giorgos | 750 | 749&nbsp&nbsp/ 1 / 315 | 97 | 0 | 0 | HD | Report |
| #15 | | 18,100,192 | 100.00% | RAMPAGE88 | 750 | 749&nbsp&nbsp/ 1 / 315 | 97 | 0 | 0 | HD | Report |
| #16 | | 18,100,182 | 99.91% | qwert962005 | 750 | 749&nbsp&nbsp/ 1 / 314 | 97 | 1 | 0 | HD | Report |
| #17 | | 18,099,092 | 100.00% | Nadger | 750 | 749&nbsp&nbsp/ 1 / 315 | 97 | 0 | 0 | HD | Report |
| #18 | | 18,099,092 | 100.00% | Nico Nico Douga | 750 | 749&nbsp&nbsp/ 1 / 315 | 97 | 0 | 0 | HD,SD | Report |
| #19 | | 18,099,082 | 99.91% | jekasa | 750 | 749&nbsp&nbsp/ 1 / 314 | 97 | 1 | 0 | HD | Report |
| #20 | | 18,097,992 | 100.00% | HineX | 750 | 749&nbsp&nbsp/ 1 / 315 | 97 | 0 | 0 | HD | Report |
| #21 | | 18,097,982 | 99.91% | 1827205714 | 750 | 749&nbsp&nbsp/ 1 / 314 | 97 | 1 | 0 | HD | Report |
| #22 | | 18,097,962 | 99.72% | ryuk89 | 750 | 749&nbsp&nbsp/ 1 / 312 | 97 | 3 | 0 | HD | Report |
| #23 | | 18,097,962 | 99.72% | Mitsuki- | 750 | 749&nbsp&nbsp/ 1 / 312 | 97 | 3 | 0 | HD | Report |
| #24 | | 18,096,892 | 100.00% | AleZer0 | 750 | 749&nbsp&nbsp/ 1 / 315 | 97 | 0 | 0 | HD | Report |
| #25 | | 18,096,892 | 100.00% | Kes | 750 | 749&nbsp&nbsp/ 1 / 315 | 97 | 0 | 0 | HD | Report |
| #26 | | 18,096,892 | 100.00% | tunasi | 750 | 749&nbsp&nbsp/ 1 / 315 | 97 | 0 | 0 | HD,PF | Report |
| #27 | | 18,096,872 | 99.81% | Miyal | 750 | 749&nbsp&nbsp/ 1 / 313 | 97 | 2 | 0 | HD | Report |
| #28 | | 18,096,812 | 99.25% | zcbmadfmk | 750 | 749&nbsp&nbsp/ 1 / 307 | 97 | 8 | 0 | HD,SD | Report |
| #29 | | 18,096,812 | 99.25% | rendez_vous | 750 | 749&nbsp&nbsp/ 1 / 307 | 97 | 8 | 0 | HD | Report |
| #30 | | 18,095,792 | 100.00% | corno | 750 | 749&nbsp&nbsp/ 1 / 315 | 97 | 0 | 0 | HD | Report |
| #31 | | 18,095,792 | 100.00% | F i A | 750 | 749&nbsp&nbsp/ 1 / 315 | 97 | 0 | 0 | HD,SD | Report |
| #32 | | 18,095,792 | 100.00% | GrapeSquash | 750 | 749&nbsp&nbsp/ 1 / 315 | 97 | 0 | 0 | HD | Report |
| #33 | | 18,095,782 | 99.91% | Dark Diego | 750 | 749&nbsp&nbsp/ 1 / 314 | 97 | 1 | 0 | HD | Report |
| #34 | | 18,095,782 | 99.91% | Kenedy | 750 | 749&nbsp&nbsp/ 1 / 314 | 97 | 1 | 0 | HD | Report |
| #35 | | 18,095,772 | 99.81% | Drexel13 | 750 | 749&nbsp&nbsp/ 1 / 313 | 97 | 2 | 0 | HD | Report |
| #36 | | 18,095,742 | 99.53% | friderika | 750 | 749&nbsp&nbsp/ 1 / 310 | 97 | 5 | 0 | HD | Report |
| #37 | | 18,095,712 | 99.25% | yjh0320 | 750 | 749&nbsp&nbsp/ 1 / 307 | 97 | 8 | 0 | HD | Report |
| #38 | | 18,094,692 | 100.00% | h6463535 | 750 | 749&nbsp&nbsp/ 1 / 315 | 97 | 0 | 0 | HD | Report |
| #39 | | 18,094,682 | 99.91% | joynama | 750 | 749&nbsp&nbsp/ 1 / 314 | 97 | 1 | 0 | HD | Report |
| #40 | | 18,094,672 | 99.81% | werasdf123 | 750 | 749&nbsp&nbsp/ 1 / 313 | 97 | 2 | 0 | HD | Report |
| #41 | | 18,094,662 | 99.72% | Madoka | 750 | 749&nbsp&nbsp/ 1 / 312 | 97 | 3 | 0 | HD | Report |
| #42 | | 18,093,592 | 100.00% | yuyumyon | 750 | 749&nbsp&nbsp/ 1 / 315 | 97 | 0 | 0 | HD | Report |
| #43 | | 18,093,582 | 99.91% | BLEACHkill | 750 | 749&nbsp&nbsp/ 1 / 314 | 97 | 1 | 0 | HD | Report |
| #44 | | 18,093,572 | 99.81% | ABC-310 | 750 | 749&nbsp&nbsp/ 1 / 313 | 97 | 2 | 0 | HD | Report |
| #45 | | 18,093,572 | 99.81% | Vandal | 750 | 749&nbsp&nbsp/ 1 / 313 | 97 | 2 | 0 | HD | Report |
| #46 | | 18,093,542 | 99.53% | MiKuNa | 750 | 749&nbsp&nbsp/ 1 / 310 | 97 | 5 | 0 | HD | Report |
| #47 | | 18,093,512 | 99.25% | skywater | 750 | 749&nbsp&nbsp/ 1 / 307 | 97 | 8 | 0 | HD | Report |
| #48 | | 18,092,492 | 100.00% | Ironik | 750 | 749&nbsp&nbsp/ 1 / 315 | 97 | 0 | 0 | HD | Report |
| #49 | | 18,092,492 | 100.00% | -Tsuki- | 750 | 749&nbsp&nbsp/ 1 / 315 | 97 | 0 | 0 | HD | Report |
| #50 | | 18,092,492 | 100.00% | upset | 750 | 749&nbsp&nbsp/ 1 / 315 | 97 | 0 | 0 | HD | Report |