Artist:
Okui Masami
Circle Size:

Approach Rate:

Title:
God Speed
HP Drain:

Star Difficulty:

(5.11)
Creator:
ykcarrot
Accuracy:

Length:
3:45 (3:28 drain)
Source:
Genre:
Pop (Japanese)
BPM:
180
Tags:
lepidopodus
User Rating:
Success Rate:
Points of Failure:


(graph is accumulative, based on % at fail/retry)

14.1% (33394 of 237245 plays)

Submitted:
Ranked:
Mar 30, 2011
Aug 9, 2011
Rating Spread:

Favourited 133 times in total

Users that love this map: Chaosn, Leeg, bakatii, zwsr, Uan, mayosiiiiii, JonnyThatJonny, Flute, crash123, YuyuKo sama, Art-FzTT, [DNA]HMSDevonshire, Heatherfield, OverStick, [Loli]Dark, Patrick45687231, SCARTER, S h i o n, ethox, Melancholy and many more!
Options:
Modding / Discussion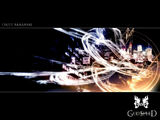 My 33rd Ranked Beatmap.
From Okui Masami 11th album 'God Speed'.
Thanks for your cooperation!
Adamqs is in the lead! ()
Score
33,752,026 (99.58%)
Max Combo
1294
300 / 100 / 50
793 / 5 / 0
Misses
0
Geki (Elite Beat!)
142
Katu (Beat!)
5
Mods
HD,HR
Top 50 Scoreboard
| | Rank | Score | Accuracy | Player | Max Combo | 300 / 100 / 50 | Geki | Katu | Misses | Mods | |
| --- | --- | --- | --- | --- | --- | --- | --- | --- | --- | --- | --- |
| #1 | | 33,752,026 | 99.58% | Adamqs | 1294 | 793&nbsp&nbsp/ 5 / 0 | 142 | 5 | 0 | HD,HR | Report |
| #2 | | 33,618,951 | 99.25% | rrtyui | 1295 | 789&nbsp&nbsp/ 9 / 0 | 140 | 7 | 0 | HD,HR | Report |
| #3 | | 33,614,014 | 99.19% | Wilchq | 1295 | 789&nbsp&nbsp/ 6 / 3 | 141 | 4 | 0 | HD,HR | Report |
| #4 | | 33,592,670 | 99.08% | Toy | 1295 | 787&nbsp&nbsp/ 11 / 0 | 138 | 9 | 0 | HD,HR | Report |
| #5 | | 33,581,428 | 99.16% | Yaong | 1295 | 788&nbsp&nbsp/ 10 / 0 | 138 | 9 | 0 | HD,HR | Report |
| #6 | | 33,396,969 | 98.75% | Dsan | 1294 | 783&nbsp&nbsp/ 15 / 0 | 138 | 9 | 0 | HD,HR | Report |
| #7 | | 33,141,571 | 97.49% | AmaiHachimitsu | 1294 | 768&nbsp&nbsp/ 30 / 0 | 125 | 22 | 0 | HD,HR | Report |
| #8 | | 33,036,056 | 97.83% | Neab | 1294 | 772&nbsp&nbsp/ 26 / 0 | 128 | 19 | 0 | HD,HR | Report |
| #9 | | 32,973,737 | 97.49% | wobeinimacao | 1295 | 768&nbsp&nbsp/ 30 / 0 | 132 | 15 | 0 | HD,HR | Report |
| #10 | | 32,857,568 | 97.58% | Recia | 1295 | 769&nbsp&nbsp/ 29 / 0 | 131 | 16 | 0 | HD,HR | Report |
| #11 | | 32,728,273 | 97.85% | TCN | 1294 | 773&nbsp&nbsp/ 22 / 3 | 136 | 10 | 0 | HD,HR | Report |
| #12 | | 32,671,047 | 97.06% | Jemmmmy | 1293 | 763&nbsp&nbsp/ 34 / 1 | 124 | 22 | 0 | HD,HR | Report |
| #13 | | 32,479,739 | 99.23% | Cookiezi | 1224 | 789&nbsp&nbsp/ 8 / 1 | 140 | 6 | 0 | HD,DT | Report |
| #14 | | 32,335,135 | 96.07% | Sonoda Umi | 1294 | 751&nbsp&nbsp/ 47 / 0 | 115 | 32 | 0 | HD,HR | Report |
| #15 | | 32,127,051 | 95.32% | M A I D | 1295 | 742&nbsp&nbsp/ 56 / 0 | 114 | 33 | 0 | HD,HR | Report |
| #16 | | 32,061,528 | 99.92% | Vendemmia | 1295 | 797&nbsp&nbsp/ 1 / 0 | 146 | 1 | 0 | HD | Report |
| #17 | | 32,056,335 | 99.92% | KRZY | 1295 | 797&nbsp&nbsp/ 1 / 0 | 146 | 1 | 0 | HD | Report |
| #18 | | 32,055,580 | 99.92% | little Agile | 1295 | 797&nbsp&nbsp/ 1 / 0 | 146 | 1 | 0 | HD | Report |
| #19 | | 32,045,087 | 99.92% | - Z e o n - | 1294 | 797&nbsp&nbsp/ 1 / 0 | 146 | 1 | 0 | HD | Report |
| #20 | | 32,044,339 | 99.92% | FayeurS | 1295 | 797&nbsp&nbsp/ 1 / 0 | 146 | 1 | 0 | HD | Report |
| #21 | | 32,038,584 | 99.83% | Yuh | 1295 | 796&nbsp&nbsp/ 2 / 0 | 145 | 2 | 0 | HD | Report |
| #22 | | 32,031,110 | 99.83% | himuy3 | 1295 | 796&nbsp&nbsp/ 2 / 0 | 145 | 2 | 0 | HD | Report |
| #23 | | 32,027,343 | 99.83% | SaD | 1295 | 796&nbsp&nbsp/ 2 / 0 | 145 | 2 | 0 | HD | Report |
| #24 | | 32,024,914 | 99.83% | Uan | 1295 | 796&nbsp&nbsp/ 2 / 0 | 145 | 2 | 0 | HD | Report |
| #25 | | 32,013,533 | 99.75% | Chaltier0 | 1294 | 795&nbsp&nbsp/ 3 / 0 | 145 | 2 | 0 | HD | Report |
| #26 | | 31,929,864 | 99.64% | Teriyaki | 1295 | 794&nbsp&nbsp/ 3 / 1 | 145 | 1 | 0 | HD | Report |
| #27 | | 31,924,455 | 99.42% | Mrotaku | 1295 | 791&nbsp&nbsp/ 7 / 0 | 141 | 6 | 0 | HD | Report |
| #28 | | 31,907,898 | 99.58% | Rucker | 1295 | 793&nbsp&nbsp/ 5 / 0 | 142 | 5 | 0 | HD | Report |
| #29 | | 31,896,917 | 99.50% | 5231_Kinoko | 1294 | 792&nbsp&nbsp/ 6 / 0 | 141 | 6 | 0 | HD | Report |
| #30 | | 31,826,239 | 99.25% | Ldd-D | 1294 | 789&nbsp&nbsp/ 9 / 0 | 140 | 7 | 0 | HD | Report |
| #31 | | 31,821,857 | 99.16% | Chewin | 1295 | 788&nbsp&nbsp/ 10 / 0 | 142 | 5 | 0 | HD | Report |
| #32 | | 31,819,325 | 99.48% | fabriciorby | 1294 | 792&nbsp&nbsp/ 5 / 1 | 141 | 5 | 0 | HD | Report |
| #33 | | 31,794,129 | 99.25% | pyrowar56 | 1295 | 789&nbsp&nbsp/ 9 / 0 | 142 | 5 | 0 | HD | Report |
| #34 | | 31,784,624 | 99.04% | Serah | 1295 | 787&nbsp&nbsp/ 9 / 2 | 140 | 6 | 0 | HD | Report |
| #35 | | 31,765,124 | 99.25% | Ayakura Mei | 1294 | 789&nbsp&nbsp/ 9 / 0 | 139 | 8 | 0 | HD | Report |
| #36 | | 31,759,217 | 99.16% | Kert | 1294 | 788&nbsp&nbsp/ 10 / 0 | 138 | 9 | 0 | HD | Report |
| #37 | | 31,751,189 | 99.25% | Imouto koko | 1294 | 789&nbsp&nbsp/ 9 / 0 | 140 | 7 | 0 | HD | Report |
| #38 | | 31,737,519 | 99.33% | SodaCatz | 1295 | 790&nbsp&nbsp/ 8 / 0 | 140 | 7 | 0 | HD | Report |
| #39 | | 31,734,442 | 99.16% | SapphireGhost | 1295 | 788&nbsp&nbsp/ 10 / 0 | 138 | 9 | 0 | HD,SD | Report |
| #40 | | 31,730,969 | 99.33% | Xearo | 1295 | 790&nbsp&nbsp/ 8 / 0 | 141 | 6 | 0 | HD | Report |
| #41 | | 31,727,564 | 99.00% | Bless | 1294 | 786&nbsp&nbsp/ 12 / 0 | 140 | 7 | 0 | HD | Report |
| #42 | | 31,717,967 | 99.16% | shoiyan | 1295 | 788&nbsp&nbsp/ 10 / 0 | 138 | 9 | 0 | HD | Report |
| #43 | | 31,714,989 | 99.16% | MouseEasy | 1295 | 788&nbsp&nbsp/ 10 / 0 | 140 | 7 | 0 | HD | Report |
| #44 | | 31,702,467 | 98.91% | Synchrostar | 1295 | 785&nbsp&nbsp/ 13 / 0 | 140 | 7 | 0 | HD | Report |
| #45 | | 31,698,612 | 99.25% | mrzomb | 1294 | 789&nbsp&nbsp/ 9 / 0 | 141 | 6 | 0 | HD | Report |
| #46 | | 31,693,390 | 98.91% | Shiina Noriko | 1294 | 785&nbsp&nbsp/ 13 / 0 | 140 | 7 | 0 | HD | Report |
| #47 | | 31,688,103 | 98.98% | Zenoha | 1295 | 786&nbsp&nbsp/ 11 / 1 | 138 | 8 | 0 | HD | Report |
| #48 | | 31,672,861 | 99.25% | Lunah | 1295 | 789&nbsp&nbsp/ 9 / 0 | 138 | 9 | 0 | HD | Report |
| #49 | | 31,659,212 | 99.08% | Reisen Udongein | 1294 | 787&nbsp&nbsp/ 11 / 0 | 140 | 7 | 0 | HD | Report |
| #50 | | 31,640,120 | 99.06% | Palace | 1293 | 787&nbsp&nbsp/ 10 / 1 | 139 | 7 | 0 | HD | Report |