Artist:
Eoin O' Broin
Circle Size:

Approach Rate:

Title:
Deep Space
HP Drain:

Star Difficulty:

(3.54)
Creator:
galvenize
Accuracy:

Length:
2:28 (1:55 drain)
Source:
Genre:
Electronic (Instrumental)
BPM:
170
Tags:
noisestorm drum'n'bass d'n'b
User Rating:
Success Rate:
Points of Failure:


(graph is accumulative, based on % at fail/retry)

18.0% (39493 of 220011 plays)

Submitted:
Ranked:
Jan 21, 2011
Mar 29, 2011
Rating Spread:

Favourited 180 times in total

Users that love this map: nanzocole, Inferior, Kamina, Snowball, batnex, l5[-6q, ecspecc, cssbr15, kuzos_618, shenpei310, Seiyacrox, juer, Zechs, creativ, eldnl, SlimeOGA, morphina, Ragnarok_404, DarknessAngel, qiang2910 and many more!
Options:
Modding / Discussion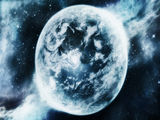 D'n'B
Eoin O' Broin recently changed his artist name to Noisestorm.
Found this dude on youtube so if you're a Drum'n'Bass lover, check his channel out.


Special thanks to:

-Kriers for his BG and colour selection
-ZLOdeuka for the SB!



Please reDL if you have this map before February 20th

.
Small K is in the lead! ()
Score
6,492,416 (97.86%)
Max Combo
566
300 / 100 / 50
362 / 12 / 0
Misses
0
Geki (Elite Beat!)
57
Katu (Beat!)
9
Mods
HD,HR,DT
Top 50 Scoreboard
| | Rank | Score | Accuracy | Player | Max Combo | 300 / 100 / 50 | Geki | Katu | Misses | Mods | |
| --- | --- | --- | --- | --- | --- | --- | --- | --- | --- | --- | --- |
| #1 | | 6,492,416 | 97.86% | Small K | 566 | 362&nbsp&nbsp/ 12 / 0 | 57 | 9 | 0 | HD,HR,DT | Report |
| #2 | | 6,250,602 | 100.00% | Darksonic | 566 | 374&nbsp&nbsp/ 0 / 0 | 66 | 0 | 0 | HD,DT | Report |
| #3 | | 6,250,602 | 100.00% | BDDav | 566 | 374&nbsp&nbsp/ 0 / 0 | 66 | 0 | 0 | HD,DT | Report |
| #4 | | 6,229,128 | 99.82% | Dustice | 566 | 373&nbsp&nbsp/ 1 / 0 | 65 | 1 | 0 | HD,DT | Report |
| #5 | | 6,228,357 | 99.64% | Fatee | 566 | 372&nbsp&nbsp/ 2 / 0 | 64 | 2 | 0 | HD,DT | Report |
| #6 | | 6,225,432 | 99.64% | Zeroh | 566 | 372&nbsp&nbsp/ 2 / 0 | 64 | 2 | 0 | HD,FL,SD | Report |
| #7 | | 6,208,127 | 99.29% | Noec | 566 | 370&nbsp&nbsp/ 4 / 0 | 62 | 4 | 0 | HD,DT | Report |
| #8 | | 6,202,636 | 98.93% | funshine | 566 | 368&nbsp&nbsp/ 6 / 0 | 62 | 4 | 0 | HD,DT | Report |
| #9 | | 6,196,584 | 99.55% | Uan | 566 | 372&nbsp&nbsp/ 0 / 2 | 65 | 0 | 0 | HD,DT | Report |
| #10 | | 6,190,094 | 99.06% | he rack | 565 | 369&nbsp&nbsp/ 4 / 1 | 63 | 2 | 0 | HD,DT | Report |
| #11 | | 6,188,343 | 99.47% | beeco | 566 | 371&nbsp&nbsp/ 3 / 0 | 64 | 2 | 0 | HD,NC | Report |
| #12 | | 6,188,040 | 99.47% | [ Beatrice ] | 566 | 371&nbsp&nbsp/ 3 / 0 | 64 | 2 | 0 | HD,DT | Report |
| #13 | | 6,178,751 | 99.11% | ShadowSoul | 566 | 369&nbsp&nbsp/ 5 / 0 | 62 | 4 | 0 | HD,DT | Report |
| #14 | | 6,160,132 | 98.40% | Xunxo | 566 | 365&nbsp&nbsp/ 9 / 0 | 58 | 8 | 0 | HR,FL | Report |
| #15 | | 6,157,131 | 98.93% | [Void Ray] | 565 | 368&nbsp&nbsp/ 6 / 0 | 62 | 4 | 0 | HD,DT | Report |
| #16 | | 6,155,567 | 98.93% | IntellectualBoy | 566 | 368&nbsp&nbsp/ 6 / 0 | 62 | 4 | 0 | HD,DT | Report |
| #17 | | 6,154,811 | 98.66% | Skyar | 565 | 367&nbsp&nbsp/ 6 / 0 | 59 | 6 | 1 | HD,DT | Report |
| #18 | | 6,152,707 | 98.75% | IasiS | 566 | 367&nbsp&nbsp/ 7 / 0 | 62 | 4 | 0 | HD,DT | Report |
| #19 | | 6,139,604 | 97.50% | Licht- | 566 | 360&nbsp&nbsp/ 14 / 0 | 59 | 7 | 0 | HD,DT | Report |
| #20 | | 6,135,458 | 98.57% | wataruq | 565 | 366&nbsp&nbsp/ 8 / 0 | 61 | 5 | 0 | HD,DT | Report |
| #21 | | 6,133,643 | 98.53% | distort | 566 | 366&nbsp&nbsp/ 7 / 1 | 60 | 5 | 0 | HD,DT | Report |
| #22 | | 6,133,094 | 98.57% | JaaiMiTo | 566 | 366&nbsp&nbsp/ 8 / 0 | 60 | 6 | 0 | HD,DT | Report |
| #23 | | 6,124,780 | 98.53% | Subbie | 565 | 366&nbsp&nbsp/ 7 / 1 | 60 | 5 | 0 | HD,DT | Report |
| #24 | | 6,095,175 | 97.86% | xiAmME | 564 | 362&nbsp&nbsp/ 12 / 0 | 60 | 6 | 0 | HD,DT | Report |
| #25 | | 6,083,423 | 97.95% | smkYY_QT | 565 | 363&nbsp&nbsp/ 9 / 2 | 60 | 4 | 0 | HD,DT | Report |
| #26 | | 6,062,722 | 97.68% | Al Tang | 566 | 361&nbsp&nbsp/ 13 / 0 | 57 | 9 | 0 | HD,DT | Report |
| #27 | | 6,029,545 | 97.33% | Hentomi | 565 | 359&nbsp&nbsp/ 15 / 0 | 54 | 12 | 0 | HD,DT | Report |
| #28 | | 6,021,086 | 96.35% | ikL | 565 | 354&nbsp&nbsp/ 18 / 2 | 52 | 12 | 0 | HD,DT | Report |
| #29 | | 6,007,169 | 95.81% | xbrust | 566 | 351&nbsp&nbsp/ 21 / 2 | 49 | 15 | 0 | HD,DT | Report |
| #30 | | 5,986,281 | 96.93% | Alumetorz | 565 | 357&nbsp&nbsp/ 16 / 1 | 55 | 10 | 0 | HD,DT | Report |
| #31 | | 5,960,358 | 96.03% | April_old | 563 | 352&nbsp&nbsp/ 21 / 1 | 56 | 9 | 0 | HD,DT | Report |
| #32 | | 5,922,315 | 100.00% | nimba | 566 | 374&nbsp&nbsp/ 0 / 0 | 66 | 0 | 0 | HD,HR | Report |
| #33 | | 5,922,315 | 100.00% | SUNAKE1192 | 566 | 374&nbsp&nbsp/ 0 / 0 | 66 | 0 | 0 | HD,HR,PF | Report |
| #34 | | 5,922,315 | 100.00% | Maozis | 566 | 374&nbsp&nbsp/ 0 / 0 | 66 | 0 | 0 | HD,HR | Report |
| #35 | | 5,922,315 | 100.00% | -cr1mmy- | 566 | 374&nbsp&nbsp/ 0 / 0 | 66 | 0 | 0 | HD,HR | Report |
| #36 | | 5,922,315 | 100.00% | Drew | 566 | 374&nbsp&nbsp/ 0 / 0 | 66 | 0 | 0 | HD,HR | Report |
| #37 | | 5,922,315 | 100.00% | darkinas | 566 | 374&nbsp&nbsp/ 0 / 0 | 66 | 0 | 0 | HD,HR | Report |
| #38 | | 5,922,315 | 100.00% | rooyaaL | 566 | 374&nbsp&nbsp/ 0 / 0 | 66 | 0 | 0 | HD,HR | Report |
| #39 | | 5,922,315 | 100.00% | PleasureGarden | 566 | 374&nbsp&nbsp/ 0 / 0 | 66 | 0 | 0 | HD,HR | Report |
| #40 | | 5,922,315 | 100.00% | VankaTa | 566 | 374&nbsp&nbsp/ 0 / 0 | 66 | 0 | 0 | HD,HR | Report |
| #41 | | 5,922,315 | 100.00% | ARN | 566 | 374&nbsp&nbsp/ 0 / 0 | 66 | 0 | 0 | HD,HR | Report |
| #42 | | 5,922,315 | 100.00% | Wojtix | 566 | 374&nbsp&nbsp/ 0 / 0 | 66 | 0 | 0 | HD,HR | Report |
| #43 | | 5,922,315 | 100.00% | xasuma | 566 | 374&nbsp&nbsp/ 0 / 0 | 66 | 0 | 0 | HD,HR | Report |
| #44 | | 5,922,315 | 100.00% | Insane_237 | 566 | 374&nbsp&nbsp/ 0 / 0 | 66 | 0 | 0 | HD,HR | Report |
| #45 | | 5,922,315 | 100.00% | cc5838p | 566 | 374&nbsp&nbsp/ 0 / 0 | 66 | 0 | 0 | HD,HR | Report |
| #46 | | 5,922,315 | 100.00% | qwr | 566 | 374&nbsp&nbsp/ 0 / 0 | 66 | 0 | 0 | HD,HR | Report |
| #47 | | 5,922,315 | 100.00% | zamrylicious135 | 566 | 374&nbsp&nbsp/ 0 / 0 | 66 | 0 | 0 | HD,HR | Report |
| #48 | | 5,919,958 | 99.82% | KL_HRZ | 566 | 373&nbsp&nbsp/ 1 / 0 | 65 | 1 | 0 | HD,HR | Report |
| #49 | | 5,917,836 | 99.82% | _Eustia_Astraea | 566 | 373&nbsp&nbsp/ 1 / 0 | 65 | 1 | 0 | HD,HR | Report |
| #50 | | 5,917,657 | 99.82% | CherryBeryl | 566 | 373&nbsp&nbsp/ 1 / 0 | 65 | 1 | 0 | HD,HR | Report |