Artist:
Humanoid
Circle Size:

Approach Rate:

Title:
MENDES
HP Drain:

Star Difficulty:

(4.80)
Creator:
yeahyeahyeahhh
Accuracy:

Length:
1:50 (1:46 drain)
Source:
beatmania IIDX
Genre:
Video Game (Instrumental)
BPM:
168
Tags:
alace rokodo roko-don deathstreams yoshitaka iidx15 djtroopers military splash extra stage
User Rating:
Success Rate:
Points of Failure:


(graph is accumulative, based on % at fail/retry)

12.9% (191793 of 1482153 plays)

Submitted:
Ranked:
Oct 28, 2010
Dec 6, 2010
Rating Spread:

Favourited 284 times in total

Users that love this map: superonion, a408746369, SpeechClass, AquaBlue, Satoru, wccs, raikachan, hiyuki_mio, a44281071, Detective Shinku, minwoobobo, Mattysillyer, Hakeru, Yimo_Coppola, qwazimoda, don008, Mikky_Brilliant, takonodans, obama-FTW, makos and many more!
Options:
Modding / Discussion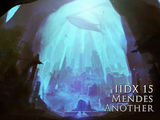 Re-DL for new MP3 and Backgrounds.
Artist: Humanoid (DJ YOSHITAKA)
Genre: Irregular Hi-Break
The Humanoid MENDES' Extra Stage song from beatmaniaIIDX 15 DJ TROPPERS, Military Splash #02 set.
There's a freaking huge whale in the background, I shall name him Squishy, and he shall be MY Squishy.
Streams.
Another - Done
Another Roko-Don's Taiko - Rokodon
Hyper - Alace - Done
Normal (Remapped) - Done
Beginner - Done
ExGon is in the lead! ()
Score
16,995,157 (100.00%)
Max Combo
739
300 / 100 / 50
633 / 0 / 0
Misses
0
Geki (Elite Beat!)
166
Katu (Beat!)
0
Mods
HD,FL
Top 50 Scoreboard
| | Rank | Score | Accuracy | Player | Max Combo | 300 / 100 / 50 | Geki | Katu | Misses | Mods | |
| --- | --- | --- | --- | --- | --- | --- | --- | --- | --- | --- | --- |
| #1 | | 16,995,157 | 100.00% | ExGon | 739 | 633&nbsp&nbsp/ 0 / 0 | 166 | 0 | 0 | HD,FL | Report |
| #2 | | 16,984,157 | 100.00% | Adamqs | 739 | 633&nbsp&nbsp/ 0 / 0 | 166 | 0 | 0 | HD,FL | Report |
| #3 | | 16,964,377 | 99.89% | Restia | 739 | 632&nbsp&nbsp/ 1 / 0 | 165 | 1 | 0 | HD,FL | Report |
| #4 | | 16,917,773 | 99.79% | SiLviZ | 739 | 631&nbsp&nbsp/ 2 / 0 | 164 | 2 | 0 | HD,FL | Report |
| #5 | | 16,854,787 | 99.37% | Ekoro | 739 | 627&nbsp&nbsp/ 6 / 0 | 162 | 4 | 0 | HD,FL | Report |
| #6 | | 16,832,111 | 99.05% | putigame | 739 | 624&nbsp&nbsp/ 9 / 0 | 159 | 7 | 0 | HD,FL | Report |
| #7 | | 16,831,703 | 99.16% | Mafham | 739 | 625&nbsp&nbsp/ 8 / 0 | 159 | 7 | 0 | HD,FL | Report |
| #8 | | 16,829,234 | 99.16% | JappyBabes | 739 | 625&nbsp&nbsp/ 8 / 0 | 158 | 8 | 0 | HD,FL | Report |
| #9 | | 16,797,447 | 98.63% | Kafuu Chino | 739 | 620&nbsp&nbsp/ 13 / 0 | 154 | 12 | 0 | HD,FL | Report |
| #10 | | 16,789,005 | 98.74% | bro_gamer72 | 739 | 621&nbsp&nbsp/ 12 / 0 | 155 | 11 | 0 | HD,DT | Report |
| #11 | | 16,710,977 | 98.53% | Cookiezi | 739 | 619&nbsp&nbsp/ 14 / 0 | 155 | 11 | 0 | HD,DT | Report |
| #12 | | 16,703,651 | 98.74% | M O O N | 739 | 621&nbsp&nbsp/ 12 / 0 | 158 | 8 | 0 | HD,FL | Report |
| #13 | | 16,697,038 | 98.53% | BluOxy | 739 | 619&nbsp&nbsp/ 14 / 0 | 157 | 9 | 0 | HD,FL | Report |
| #14 | | 16,676,066 | 98.21% | BinJip | 739 | 616&nbsp&nbsp/ 17 / 0 | 154 | 12 | 0 | HD,FL | Report |
| #15 | | 16,643,834 | 97.55% | Forseen | 739 | 610&nbsp&nbsp/ 22 / 1 | 153 | 12 | 0 | HD,FL | Report |
| #16 | | 16,402,743 | 95.89% | Bass | 739 | 594&nbsp&nbsp/ 39 / 0 | 138 | 28 | 0 | HD,FL | Report |
| #17 | | 16,199,156 | 93.79% | Arnold24x24 | 739 | 574&nbsp&nbsp/ 59 / 0 | 135 | 31 | 0 | HD,DT | Report |
| #18 | | 15,989,127 | 99.79% | koki | 739 | 631&nbsp&nbsp/ 2 / 0 | 165 | 1 | 0 | FL | Report |
| #19 | | 15,969,816 | 99.68% | haxsu | 739 | 630&nbsp&nbsp/ 3 / 0 | 163 | 3 | 0 | FL | Report |
| #20 | | 15,967,554 | 99.47% | rrtyui | 739 | 628&nbsp&nbsp/ 5 / 0 | 162 | 4 | 0 | FL | Report |
| #21 | | 15,954,311 | 99.47% | N a n o | 739 | 628&nbsp&nbsp/ 5 / 0 | 161 | 5 | 0 | FL | Report |
| #22 | | 15,917,417 | 98.53% | Apricot | 739 | 619&nbsp&nbsp/ 14 / 0 | 157 | 9 | 0 | FL | Report |
| #23 | | 15,890,704 | 99.16% | fartownik | 739 | 625&nbsp&nbsp/ 8 / 0 | 159 | 7 | 0 | FL | Report |
| #24 | | 15,883,230 | 98.63% | Mexita | 739 | 620&nbsp&nbsp/ 13 / 0 | 156 | 10 | 0 | FL | Report |
| #25 | | 15,866,648 | 99.16% | AmaiHachimitsu | 739 | 625&nbsp&nbsp/ 8 / 0 | 158 | 8 | 0 | FL | Report |
| #26 | | 15,836,175 | 99.16% | Kert | 739 | 625&nbsp&nbsp/ 8 / 0 | 159 | 7 | 0 | FL | Report |
| #27 | | 15,816,749 | 98.84% | Neelly | 739 | 622&nbsp&nbsp/ 11 / 0 | 157 | 9 | 0 | FL | Report |
| #28 | | 15,792,844 | 98.74% | Heatherfield | 739 | 621&nbsp&nbsp/ 12 / 0 | 159 | 7 | 0 | FL | Report |
| #29 | | 15,774,555 | 96.84% | Gotori | 739 | 603&nbsp&nbsp/ 30 / 0 | 152 | 14 | 0 | FL | Report |
| #30 | | 15,699,091 | 98.00% | Zumi | 739 | 614&nbsp&nbsp/ 19 / 0 | 151 | 15 | 0 | FL | Report |
| #31 | | 15,652,831 | 97.26% | Dustice | 739 | 607&nbsp&nbsp/ 26 / 0 | 146 | 20 | 0 | DT | Report |
| #32 | | 15,610,847 | 96.52% | bahamete | 739 | 600&nbsp&nbsp/ 33 / 0 | 141 | 25 | 0 | DT | Report |
| #33 | | 15,409,240 | 96.74% | Nanachi | 738 | 602&nbsp&nbsp/ 31 / 0 | 138 | 28 | 0 | DT | Report |
| #34 | | 15,398,645 | 96.39% | Aenna | 739 | 599&nbsp&nbsp/ 33 / 1 | 143 | 22 | 0 | FL | Report |
| #35 | | 15,360,288 | 88.94% | Informous | 739 | 530&nbsp&nbsp/ 95 / 8 | 120 | 41 | 0 | HD,DT | Report |
| #36 | | 15,324,881 | 94.42% | Rafis | 739 | 580&nbsp&nbsp/ 53 / 0 | 138 | 28 | 0 | DT | Report |
| #37 | | 15,266,412 | 94.42% | Saya-Hommei | 739 | 580&nbsp&nbsp/ 53 / 0 | 133 | 33 | 0 | FL | Report |
| #38 | | 15,239,245 | 95.58% | FGSky | 738 | 591&nbsp&nbsp/ 42 / 0 | 136 | 30 | 0 | FL | Report |
| #39 | | 15,218,174 | 95.16% | Marry | 739 | 587&nbsp&nbsp/ 46 / 0 | 141 | 25 | 0 | FL | Report |
| #40 | | 15,194,597 | 100.00% | SiLviA | 739 | 633&nbsp&nbsp/ 0 / 0 | 166 | 0 | 0 | HD | Report |
| #41 | | 15,190,197 | 100.00% | Yuh | 739 | 633&nbsp&nbsp/ 0 / 0 | 166 | 0 | 0 | HD,PF | Report |
| #42 | | 15,187,997 | 100.00% | [Kuro-] | 739 | 633&nbsp&nbsp/ 0 / 0 | 166 | 0 | 0 | HD | Report |
| #43 | | 15,186,897 | 100.00% | thelewa | 739 | 633&nbsp&nbsp/ 0 / 0 | 166 | 0 | 0 | HD | Report |
| #44 | | 15,184,265 | 99.79% | Rucker | 739 | 631&nbsp&nbsp/ 2 / 0 | 164 | 2 | 0 | HD | Report |
| #45 | | 15,177,650 | 94.71% | mithew | 737 | 583&nbsp&nbsp/ 49 / 1 | 128 | 37 | 0 | DT | Report |
| #46 | | 15,172,777 | 99.68% | Kubu | 739 | 630&nbsp&nbsp/ 3 / 0 | 163 | 3 | 0 | HD | Report |
| #47 | | 15,171,850 | 99.89% | Blood Dragon | 739 | 632&nbsp&nbsp/ 1 / 0 | 165 | 1 | 0 | HD | Report |
| #48 | | 15,171,511 | 99.89% | little Agile | 739 | 632&nbsp&nbsp/ 1 / 0 | 165 | 1 | 0 | HD | Report |
| #49 | | 15,171,275 | 99.79% | Oiso | 739 | 631&nbsp&nbsp/ 2 / 0 | 165 | 1 | 0 | HD | Report |
| #50 | | 15,167,879 | 99.89% | Zaborn | 739 | 632&nbsp&nbsp/ 1 / 0 | 165 | 1 | 0 | HD | Report |