Beatmap Listing » Susumu Hirasawa - SWITCHED-ON LOTUS
Artist:
Susumu Hirasawa
Circle Size:

Approach Rate:

Title:
SWITCHED-ON LOTUS
HP Drain:

Star Difficulty:

(3.19)
Creator:
Starrodkirby86
Accuracy:

Length:
4:19 (3:39 drain)
Source:
Genre:
Pop (Japanese)
BPM:
115
Tags:
kirby mix beuchi-chan real1
User Rating:
Success Rate:
Points of Failure:


(graph is accumulative, based on % at fail/retry)

10.4% (3030 of 29077 plays)

Submitted:
Ranked:
May 31, 2010
Dec 5, 2010
Rating Spread:

Favourited 92 times in total

Users that love this map: Card N'FoRcE, Neo@lex, Kodora, Real1, Kim Jin Seok, a3639508, NachoPiggy, misa, spiritwave, Sallad4ever, termisai, TatsuyaSuou, Asenath, Pimpi, eddieee, dvorak, Bernie0girl, thien93, Shana, thyoothyoo and many more!
Options:
Modding / Discussion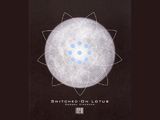 "The memorial album for 9 Katoys. Katoy is transgender or transsexual in Thai. They've been deeply inspiring Hirasawa's music. Nine of Katoys who were friends of Hirasawa passed away in only several years. This album is greatly rearranged songs from albums "SIM CITY", "SIREN" and etc which were strongly inspired by Katoys, and two newly written songs are included." ~Susumu Hirasawa
After two straight days of hard beatmap labor, this came to spawn. I hope you enjoy this song.
Full version of:
http://osu.ppy.sh/s/10977
=====
WIP! Expect more difficulties to come.
Special Thanks:
Real1 - You introduced to me to the best drug of all....Susumu Hirasawa.
Beuchi-chan: <3
orioncomet: If it weren't for you, this map couldn't have been completed. The Japanese Fonts helped me so much. Thank you, sister!
All who love Susumu Hirasawa: Fight on.
And...you. x3
=====
Changelog:
1: Changed timing according to Derekku Chan. Thanks!
2: Fixed "field.jpg" by scaling it even more. Changed "moon.png". Now it's centered and the spin is very natural! Thanks CnF!
3: Added Real1 and Beuchi-chan's difficulties. This map is ready to go.
4: [Beuchi] has been edited accordingly. Thanks guys!
5: [Real1] has been edited accordingly. Thanks guys!
6: Polished the map thanks to Kecco. Thank you for your stars!
7: Good god, it's good to update this again. Some Derekku Chan changes, but what's especially important is new section-pass and fail. Check it out! Redownload! Thanks Beuchi Chan! Thank you for your support and attention through this absence.
8: Okay, everything's all good, I think?
9: I knew something was fishy. NOW's everything good, bros. :D
10: Fixed storyboard placement. If you're seeing a lot of black backgrounds, redownload.
11: ztrot suggestion - Made a stream easier to read. Thank you. Also, I appreciate all of the support and spirit you guys are giving this map. You're the best, guys! Thanks.
12: ztrot suggestion: Changed HP Drain 7. Perhaps that ending would be more feasible now.
13: Shinde gave me a better moon. Small small change on KIRBY Mix from an age-old CnF and Derekku suggestion. Polish polish. Thank you!! For anyone who wants a better moon image, they need to redownload.
HydroCannon13 is in the lead! ()
Score
14,413,395 (100.00%)
Max Combo
721
300 / 100 / 50
560 / 0 / 0
Misses
0
Geki (Elite Beat!)
101
Katu (Beat!)
0
Mods
HD,NC
Top 50 Scoreboard
| | Rank | Score | Accuracy | Player | Max Combo | 300 / 100 / 50 | Geki | Katu | Misses | Mods | |
| --- | --- | --- | --- | --- | --- | --- | --- | --- | --- | --- | --- |
| #1 | | 14,413,395 | 100.00% | HydroCannon13 | 721 | 560&nbsp&nbsp/ 0 / 0 | 101 | 0 | 0 | HD,NC | Report |
| #2 | | 14,407,795 | 100.00% | WubWoofWolf | 721 | 560&nbsp&nbsp/ 0 / 0 | 101 | 0 | 0 | HD,NC | Report |
| #3 | | 14,384,677 | 99.64% | Gomo Pslvarh | 721 | 557&nbsp&nbsp/ 3 / 0 | 98 | 3 | 0 | HD,DT | Report |
| #4 | | 14,325,990 | 99.64% | Mafham | 721 | 557&nbsp&nbsp/ 3 / 0 | 99 | 2 | 0 | HD,DT | Report |
| #5 | | 14,295,305 | 99.46% | Yaong | 720 | 556&nbsp&nbsp/ 3 / 0 | 98 | 2 | 1 | HD,NC | Report |
| #6 | | 14,252,442 | 98.57% | xasuma | 721 | 548&nbsp&nbsp/ 12 / 0 | 93 | 8 | 0 | HD,DT | Report |
| #7 | | 14,160,356 | 97.95% | Cryaq | 721 | 543&nbsp&nbsp/ 16 / 1 | 88 | 12 | 0 | HD,DT | Report |
| #8 | | 14,123,061 | 98.18% | TB 358 | 721 | 545&nbsp&nbsp/ 14 / 1 | 90 | 10 | 0 | HD,DT | Report |
| #9 | | 14,100,572 | 96.90% | PhillyNightOwl | 721 | 535&nbsp&nbsp/ 21 / 4 | 87 | 12 | 0 | HD,DT | Report |
| #10 | | 13,983,208 | 97.35% | Hong Meilin | 721 | 538&nbsp&nbsp/ 21 / 1 | 85 | 15 | 0 | HD,DT | Report |
| #11 | | 13,896,545 | 96.52% | TopSp1n | 721 | 531&nbsp&nbsp/ 28 / 1 | 83 | 17 | 0 | HD,DT | Report |
| #12 | | 13,834,715 | 95.89% | -Alcaida | 720 | 526&nbsp&nbsp/ 32 / 2 | 84 | 16 | 0 | HD,DT | Report |
| #13 | | 13,655,028 | 95.89% | Eriror | 721 | 526&nbsp&nbsp/ 32 / 2 | 77 | 22 | 0 | HD,DT | Report |
| #14 | | 13,582,104 | 99.64% | GGBY | 721 | 557&nbsp&nbsp/ 3 / 0 | 98 | 3 | 0 | DT | Report |
| #15 | | 13,563,916 | 99.40% | pyon | 721 | 555&nbsp&nbsp/ 5 / 0 | 97 | 4 | 0 | DT | Report |
| #16 | | 13,522,977 | 99.05% | GladiOol | 721 | 552&nbsp&nbsp/ 8 / 0 | 95 | 6 | 0 | DT | Report |
| #17 | | 13,498,183 | 98.93% | Toyster | 721 | 551&nbsp&nbsp/ 9 / 0 | 95 | 6 | 0 | DT | Report |
| #18 | | 13,490,089 | 99.17% | laport | 721 | 553&nbsp&nbsp/ 7 / 0 | 95 | 6 | 0 | DT | Report |
| #19 | | 13,469,908 | 98.54% | Doublestroke_N | 721 | 548&nbsp&nbsp/ 11 / 1 | 94 | 6 | 0 | NC | Report |
| #20 | | 13,465,047 | 99.05% | Jenny | 721 | 552&nbsp&nbsp/ 8 / 0 | 95 | 6 | 0 | DT | Report |
| #21 | | 13,453,676 | 98.93% | Shimox | 721 | 551&nbsp&nbsp/ 9 / 0 | 93 | 8 | 0 | DT | Report |
| #22 | | 13,448,358 | 99.40% | AquaBlue | 721 | 555&nbsp&nbsp/ 5 / 0 | 96 | 5 | 0 | DT | Report |
| #23 | | 13,409,218 | 96.88% | vMAYUYUv | 721 | 534&nbsp&nbsp/ 25 / 1 | 92 | 8 | 0 | DT | Report |
| #24 | | 13,404,897 | 97.65% | LQX | 721 | 541&nbsp&nbsp/ 16 / 3 | 89 | 11 | 0 | DT | Report |
| #25 | | 13,400,957 | 97.74% | hoozimajiget | 721 | 541&nbsp&nbsp/ 19 / 0 | 86 | 15 | 0 | DT | Report |
| #26 | | 13,400,019 | 98.33% | Frikandel | 721 | 546&nbsp&nbsp/ 14 / 0 | 92 | 9 | 0 | DT | Report |
| #27 | | 13,395,191 | 98.33% | Playboy | 721 | 546&nbsp&nbsp/ 14 / 0 | 91 | 10 | 0 | DT | Report |
| #28 | | 13,377,857 | 97.92% | roflanPomoika | 721 | 543&nbsp&nbsp/ 15 / 2 | 90 | 10 | 0 | DT | Report |
| #29 | | 13,365,253 | 98.42% | Brig | 721 | 547&nbsp&nbsp/ 12 / 1 | 90 | 10 | 0 | NC | Report |
| #30 | | 13,362,517 | 96.88% | silmarilen | 721 | 534&nbsp&nbsp/ 25 / 1 | 85 | 15 | 0 | DT | Report |
| #31 | | 13,356,237 | 97.02% | playa | 721 | 535&nbsp&nbsp/ 25 / 0 | 84 | 17 | 0 | DT | Report |
| #32 | | 13,336,661 | 97.44% | Olib | 721 | 539&nbsp&nbsp/ 19 / 2 | 88 | 11 | 0 | DT | Report |
| #33 | | 13,329,775 | 97.20% | julchiar | 721 | 537&nbsp&nbsp/ 21 / 2 | 83 | 16 | 0 | DT | Report |
| #34 | | 13,329,398 | 97.74% | WiMpN | 721 | 541&nbsp&nbsp/ 19 / 0 | 91 | 10 | 0 | DT | Report |
| #35 | | 13,326,263 | 97.50% | q276249044 | 721 | 539&nbsp&nbsp/ 21 / 0 | 90 | 11 | 0 | DT | Report |
| #36 | | 13,325,163 | 96.79% | Guminis | 721 | 533&nbsp&nbsp/ 27 / 0 | 88 | 13 | 0 | DT | Report |
| #37 | | 13,320,545 | 97.98% | Navi | 721 | 543&nbsp&nbsp/ 17 / 0 | 85 | 16 | 0 | DT | Report |
| #38 | | 13,319,363 | 96.79% | Reki-kun | 721 | 533&nbsp&nbsp/ 27 / 0 | 84 | 17 | 0 | DT | Report |
| #39 | | 13,318,072 | 97.98% | AzSixatz- | 721 | 543&nbsp&nbsp/ 17 / 0 | 88 | 13 | 0 | DT,SD | Report |
| #40 | | 13,311,757 | 97.35% | Puchiko | 720 | 538&nbsp&nbsp/ 21 / 1 | 88 | 12 | 0 | NC | Report |
| #41 | | 13,299,454 | 96.43% | Acutica | 721 | 530&nbsp&nbsp/ 30 / 0 | 83 | 18 | 0 | DT | Report |
| #42 | | 13,296,810 | 97.38% | Porta | 721 | 538&nbsp&nbsp/ 22 / 0 | 87 | 14 | 0 | DT | Report |
| #43 | | 13,286,890 | 97.80% | Kenes | 721 | 542&nbsp&nbsp/ 16 / 2 | 90 | 10 | 0 | DT | Report |
| #44 | | 13,285,159 | 96.67% | Restia | 721 | 532&nbsp&nbsp/ 28 / 0 | 87 | 14 | 0 | DT | Report |
| #45 | | 13,279,400 | 96.37% | Megure | 721 | 530&nbsp&nbsp/ 28 / 2 | 87 | 13 | 0 | DT | Report |
| #46 | | 13,272,690 | 96.96% | CookEasy | 721 | 535&nbsp&nbsp/ 23 / 2 | 87 | 13 | 0 | DT | Report |
| #47 | | 13,219,136 | 95.77% | Tsunyan | 721 | 525&nbsp&nbsp/ 33 / 2 | 80 | 20 | 0 | DT | Report |
| #48 | | 13,196,214 | 97.14% | GG_ITOI | 720 | 536&nbsp&nbsp/ 24 / 0 | 80 | 21 | 0 | DT | Report |
| #49 | | 13,193,912 | 97.35% | [ Hisoka ] | 721 | 538&nbsp&nbsp/ 21 / 1 | 87 | 13 | 0 | DT | Report |
| #50 | | 13,193,264 | 96.67% | Morbon | 721 | 532&nbsp&nbsp/ 28 / 0 | 85 | 16 | 0 | DT | Report |