Artist:
Seiryu
Circle Size:

Approach Rate:

Title:
3y3s
HP Drain:

Star Difficulty:

(5.03)
Creator:
yeahyeahyeahhh
Accuracy:

Length:
1:58 (1:50 drain)
Source:
Beatmania IIDX 16: Empress
Genre:
Video Game (Instrumental)
BPM:
191
Tags:
Alace Alazy happy30 HappyMiX
User Rating:
Success Rate:
Points of Failure:


(graph is accumulative, based on % at fail/retry)

15.5% (17142 of 110388 plays)

Submitted:
Ranked:
Apr 24, 2010
May 14, 2010
Rating Spread:

Favourited 63 times in total

Users that love this map: daniel32333, bmin11, Vibty99, Kyrath, Natteke, Zook, AvalancheMetero, s4nCh, Nekonek, kaxaru, ReZero, Sana, amaebi24, tsukikko, Ether, dairean, Cii, Yelloworange, hikonyann, Kyooshi and many more!
Options:
This Beatmap's Thread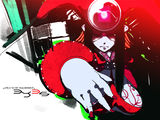 Close your eyes...
191 bpm song. Cheers.
Beginner - Done
Normal - Done
Hyper - Done (mapped by Alace)
Another - Done (mapped by happy30)
Taiko Oni - Done
VeLias is in the lead! ()
Score
10,104,789 (99.85%)
Max Combo
619
300 / 100 / 50
458 / 1 / 0
Misses
0
Geki (Elite Beat!)
78
Katu (Beat!)
1
Mods
HD,HR
Top 50 Scoreboard
| | Rank | Score | Accuracy | Player | Max Combo | 300 / 100 / 50 | Geki | Katu | Misses | Mods | |
| --- | --- | --- | --- | --- | --- | --- | --- | --- | --- | --- | --- |
| #1 | | 10,104,789 | 99.85% | VeLias | 619 | 458&nbsp&nbsp/ 1 / 0 | 78 | 1 | 0 | HD,HR | Report |
| #2 | | 10,103,350 | 99.56% | thelewa | 619 | 456&nbsp&nbsp/ 3 / 0 | 77 | 2 | 0 | HD,HR | Report |
| #3 | | 10,088,205 | 99.56% | mar | 619 | 456&nbsp&nbsp/ 3 / 0 | 76 | 3 | 0 | HD,HR | Report |
| #4 | | 10,068,677 | 99.27% | Toy | 619 | 454&nbsp&nbsp/ 5 / 0 | 74 | 5 | 0 | HD,HR | Report |
| #5 | | 10,067,636 | 99.42% | Restia | 619 | 455&nbsp&nbsp/ 4 / 0 | 75 | 4 | 0 | HD,HR | Report |
| #6 | | 10,055,213 | 99.42% | PeaChick | 619 | 455&nbsp&nbsp/ 4 / 0 | 75 | 4 | 0 | HD,HR | Report |
| #7 | | 10,012,835 | 98.98% | KeigoClear | 619 | 452&nbsp&nbsp/ 7 / 0 | 72 | 7 | 0 | HD,HR | Report |
| #8 | | 10,010,996 | 98.98% | Mercurius | 619 | 452&nbsp&nbsp/ 7 / 0 | 76 | 3 | 0 | HD,HR | Report |
| #9 | | 10,004,354 | 98.98% | My Aim Trash | 619 | 452&nbsp&nbsp/ 7 / 0 | 73 | 6 | 0 | HD,HR | Report |
| #10 | | 9,999,548 | 98.98% | ArzatoRx | 619 | 452&nbsp&nbsp/ 7 / 0 | 73 | 6 | 0 | HD,HR | Report |
| #11 | | 9,997,723 | 98.69% | sawagani | 619 | 450&nbsp&nbsp/ 9 / 0 | 73 | 6 | 0 | HD,HR | Report |
| #12 | | 9,992,635 | 98.84% | Emula | 619 | 451&nbsp&nbsp/ 8 / 0 | 73 | 6 | 0 | HD,HR | Report |
| #13 | | 9,990,776 | 98.84% | Windham | 619 | 451&nbsp&nbsp/ 8 / 0 | 72 | 7 | 0 | HD,HR | Report |
| #14 | | 9,989,656 | 98.40% | Cookiezi | 619 | 448&nbsp&nbsp/ 11 / 0 | 69 | 10 | 0 | HD,HR | Report |
| #15 | | 9,986,756 | 98.84% | hallowatcher | 619 | 451&nbsp&nbsp/ 8 / 0 | 74 | 5 | 0 | HD,HR | Report |
| #16 | | 9,978,384 | 98.11% | Rucker | 619 | 446&nbsp&nbsp/ 13 / 0 | 67 | 12 | 0 | HD,HR | Report |
| #17 | | 9,971,164 | 98.11% | wobeinimacao | 619 | 446&nbsp&nbsp/ 13 / 0 | 68 | 11 | 0 | HD,HR | Report |
| #18 | | 9,965,454 | 98.98% | DO96CH | 619 | 452&nbsp&nbsp/ 7 / 0 | 74 | 5 | 0 | HD,HR | Report |
| #19 | | 9,945,612 | 97.97% | S4suk3 | 619 | 445&nbsp&nbsp/ 14 / 0 | 71 | 8 | 0 | HD,HR | Report |
| #20 | | 9,931,763 | 98.11% | WubWoofWolf | 618 | 446&nbsp&nbsp/ 13 / 0 | 69 | 10 | 0 | HD,HR | Report |
| #21 | | 9,898,073 | 96.95% | SyeruP | 619 | 438&nbsp&nbsp/ 21 / 0 | 65 | 14 | 0 | HD,HR | Report |
| #22 | | 9,887,601 | 97.49% | Recia | 619 | 442&nbsp&nbsp/ 16 / 1 | 70 | 8 | 0 | HD,HR | Report |
| #23 | | 9,879,657 | 97.68% | rustbell | 619 | 443&nbsp&nbsp/ 16 / 0 | 70 | 9 | 0 | HD,HR | Report |
| #24 | | 9,879,225 | 97.68% | Gayzmcgee | 619 | 443&nbsp&nbsp/ 16 / 0 | 69 | 10 | 0 | DT | Report |
| #25 | | 9,871,012 | 96.04% | Lunchaniru | 619 | 432&nbsp&nbsp/ 26 / 1 | 65 | 13 | 0 | HD,HR | Report |
| #26 | | 9,864,746 | 97.10% | ethox | 619 | 439&nbsp&nbsp/ 20 / 0 | 68 | 11 | 0 | HD,HR | Report |
| #27 | | 9,858,263 | 96.66% | Koltay | 619 | 436&nbsp&nbsp/ 23 / 0 | 64 | 15 | 0 | HD,HR | Report |
| #28 | | 9,850,777 | 97.10% | YuLi | 619 | 439&nbsp&nbsp/ 20 / 0 | 66 | 13 | 0 | HD,HR | Report |
| #29 | | 9,842,102 | 96.66% | - G I D Z - | 619 | 436&nbsp&nbsp/ 23 / 0 | 63 | 16 | 0 | HD,HR | Report |
| #30 | | 9,827,722 | 97.24% | Iris | 619 | 440&nbsp&nbsp/ 19 / 0 | 69 | 10 | 0 | HD,HR | Report |
| #31 | | 9,826,664 | 96.80% | drunk daughter | 619 | 437&nbsp&nbsp/ 22 / 0 | 62 | 17 | 0 | HD,HR | Report |
| #32 | | 9,821,754 | 96.08% | yam | 619 | 432&nbsp&nbsp/ 27 / 0 | 63 | 16 | 0 | HD,HR | Report |
| #33 | | 9,814,744 | 96.95% | Myaamd | 619 | 438&nbsp&nbsp/ 21 / 0 | 65 | 14 | 0 | HD,HR | Report |
| #34 | | 9,808,635 | 97.20% | Emorevenant | 619 | 440&nbsp&nbsp/ 18 / 1 | 68 | 10 | 0 | HD,HR | Report |
| #35 | | 9,802,559 | 97.24% | Sayapis | 619 | 440&nbsp&nbsp/ 19 / 0 | 67 | 12 | 0 | HD,HR | Report |
| #36 | | 9,801,505 | 96.77% | Gon | 619 | 437&nbsp&nbsp/ 21 / 1 | 65 | 13 | 0 | HD,HR | Report |
| #37 | | 9,768,217 | 97.39% | KAKALOTE | 619 | 441&nbsp&nbsp/ 18 / 0 | 69 | 10 | 0 | HD,HR | Report |
| #38 | | 9,766,570 | 97.39% | Kairi | 619 | 441&nbsp&nbsp/ 18 / 0 | 67 | 12 | 0 | HD,HR | Report |
| #39 | | 9,764,674 | 95.64% | FancyMouse | 619 | 429&nbsp&nbsp/ 30 / 0 | 63 | 16 | 0 | HD,HR | Report |
| #40 | | 9,751,546 | 96.80% | Orange Mushroom | 619 | 437&nbsp&nbsp/ 22 / 0 | 64 | 15 | 0 | HD,HR | Report |
| #41 | | 9,738,183 | 96.59% | Haynoru | 619 | 436&nbsp&nbsp/ 21 / 2 | 70 | 8 | 0 | HD,HR | Report |
| #42 | | 9,735,021 | 97.24% | Flute | 619 | 440&nbsp&nbsp/ 19 / 0 | 68 | 11 | 0 | HD,HR | Report |
| #43 | | 9,732,442 | 95.79% | 5231_Kinoko | 619 | 430&nbsp&nbsp/ 29 / 0 | 62 | 17 | 0 | HD,HR | Report |
| #44 | | 9,720,786 | 96.66% | ReaL motion | 619 | 436&nbsp&nbsp/ 23 / 0 | 68 | 11 | 0 | HD,HR | Report |
| #45 | | 9,713,883 | 95.79% | Uan | 619 | 430&nbsp&nbsp/ 29 / 0 | 63 | 16 | 0 | HD,HR | Report |
| #46 | | 9,712,422 | 95.53% | LoGo | 619 | 429&nbsp&nbsp/ 27 / 3 | 59 | 18 | 0 | HD,HR | Report |
| #47 | | 9,702,003 | 95.64% | Urza Planeis | 619 | 429&nbsp&nbsp/ 30 / 0 | 65 | 14 | 0 | HD,HR | Report |
| #48 | | 9,668,474 | 95.42% | Maffe | 618 | 428&nbsp&nbsp/ 29 / 2 | 61 | 16 | 0 | HD,HR | Report |
| #49 | | 9,663,168 | 94.92% | [ G h o s t ] | 619 | 424&nbsp&nbsp/ 35 / 0 | 62 | 17 | 0 | HD,HR | Report |
| #50 | | 9,637,538 | 94.63% | N e t o h | 619 | 422&nbsp&nbsp/ 37 / 0 | 58 | 21 | 0 | HD,HR | Report |