Artist:
YuFu
Circle Size:

Approach Rate:

Title:
Holy Moon
HP Drain:

Star Difficulty:

(1.52)
Creator:
wmfchris
Accuracy:

Length:
1:56 (1:56 drain)
Source:
Genre:
Video Game (Instrumental)
BPM:
162.14
Tags:
climbb65588 saturio aesopl19193
User Rating:
Success Rate:
Points of Failure:


(graph is accumulative, based on % at fail/retry)

52.2% (12725 of 24360 plays)

Submitted:
Ranked:
Apr 3, 2010
Apr 9, 2010
Rating Spread:

Favourited 87 times in total

Users that love this map: Kim Jin Seok, Fluency, LegendarySuperMario, Tamix, CelestialDreamer, otakumak, Kirisame Alice, AvalancheMetero, miryl, AquaBlue, Sakuya Ares, AnFace, edu8080, wkc911130, m i z u k i, WOMAN, HyperInferno, code_moe, Haku_Chaos, ErMac and many more!
Options:
Modding / Discussion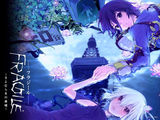 Eurobeat remix from YuFu.
Source:
http://beatonfruit.blog80.fc2.com/
Please re-download the map if you have downloaded it before 8-4-10 due to resize of bg image.
Progress:
Easy -- Done! <- sound by al2e10
Taiko -- Done!
Guest diff:
climbb65588 : normal
Saturio (>3<) - Insane
aesopl19193 - Hard
Changelog:
4/4/10 -Fixed NR's taiko modding.
-Addsound in [Easy] by al2e10
-submit to pending
-Fixed according to quintitem and haruhiteamsos =D
5/4/10 - Fixed according to gdeath, fixed offsets by Jerrysr!
6/4/10 -Changed aesopel's hard~
7/4/10 -Partially fixed by Breeze.
8/4/10 -Fully fixed by Breeze, orioncomet, Leorda and Deepsea.
TheQuacking666 is in the lead! ()
Score
663,271 (100.00%)
Max Combo
227
300 / 100 / 50
146 / 0 / 0
Misses
0
Geki (Elite Beat!)
44
Katu (Beat!)
0
Mods
HD,HR,NC,FL
Top 50 Scoreboard
| | Rank | Score | Accuracy | Player | Max Combo | 300 / 100 / 50 | Geki | Katu | Misses | Mods | |
| --- | --- | --- | --- | --- | --- | --- | --- | --- | --- | --- | --- |
| #1 | | 663,271 | 100.00% | TheQuacking666 | 227 | 146&nbsp&nbsp/ 0 / 0 | 44 | 0 | 0 | HD,HR,NC,FL | Report |
| #2 | | 662,171 | 100.00% | Haxwell | 227 | 146&nbsp&nbsp/ 0 / 0 | 44 | 0 | 0 | HD,HR,NC,FL | Report |
| #3 | | 661,071 | 100.00% | woru3 | 227 | 146&nbsp&nbsp/ 0 / 0 | 44 | 0 | 0 | HD,HR,DT,FL | Report |
| #4 | | 657,671 | 100.00% | ertyukjh010 | 227 | 146&nbsp&nbsp/ 0 / 0 | 44 | 0 | 0 | HD,HR,DT,FL | Report |
| #5 | | 641,325 | 99.09% | rlatkdska | 227 | 144&nbsp&nbsp/ 2 / 0 | 42 | 2 | 0 | HD,HR,DT,FL | Report |
| #6 | | 622,156 | 100.00% | Math Teacher | 227 | 146&nbsp&nbsp/ 0 / 0 | 44 | 0 | 0 | HR,DT,FL | Report |
| #7 | | 621,956 | 100.00% | Sumeragi Amane | 227 | 146&nbsp&nbsp/ 0 / 0 | 44 | 0 | 0 | HR,DT,FL | Report |
| #8 | | 619,756 | 100.00% | Plomppa | 227 | 146&nbsp&nbsp/ 0 / 0 | 44 | 0 | 0 | HR,DT,FL | Report |
| #9 | | 614,832 | 99.09% | sten16 | 226 | 144&nbsp&nbsp/ 2 / 0 | 42 | 2 | 0 | HR,DT,FL | Report |
| #10 | | 613,740 | 99.54% | QvQ | 227 | 145&nbsp&nbsp/ 1 / 0 | 43 | 1 | 0 | HR,DT,FL | Report |
| #11 | | 613,056 | 100.00% | Suwako | 227 | 146&nbsp&nbsp/ 0 / 0 | 44 | 0 | 0 | HR,DT,FL | Report |
| #12 | | 609,306 | 97.72% | naught | 226 | 141&nbsp&nbsp/ 5 / 0 | 39 | 5 | 0 | HR,DT,FL | Report |
| #13 | | 608,893 | 100.00% | rorineko | 227 | 146&nbsp&nbsp/ 0 / 0 | 44 | 0 | 0 | HD,HR,NC | Report |
| #14 | | 606,793 | 100.00% | hent2222 | 227 | 146&nbsp&nbsp/ 0 / 0 | 44 | 0 | 0 | HD,HR,DT | Report |
| #15 | | 598,893 | 100.00% | Naryuga | 227 | 146&nbsp&nbsp/ 0 / 0 | 44 | 0 | 0 | HD,HR,DT | Report |
| #16 | | 597,893 | 100.00% | Rucker | 227 | 146&nbsp&nbsp/ 0 / 0 | 44 | 0 | 0 | HD,HR,DT | Report |
| #17 | | 597,248 | 96.58% | EIorTS | 220 | 139&nbsp&nbsp/ 6 / 0 | 39 | 4 | 1 | HD,HR,DT,FL | Report |
| #18 | | 594,569 | 97.72% | gxytcgxytc | 227 | 141&nbsp&nbsp/ 5 / 0 | 39 | 5 | 0 | HD,HR,DT | Report |
| #19 | | 593,293 | 100.00% | siutin | 227 | 146&nbsp&nbsp/ 0 / 0 | 44 | 0 | 0 | HD,HR,FL | Report |
| #20 | | 593,193 | 100.00% | Genki1000 | 227 | 146&nbsp&nbsp/ 0 / 0 | 44 | 0 | 0 | HD,HR,DT | Report |
| #21 | | 591,863 | 95.89% | [Name] | 227 | 137&nbsp&nbsp/ 9 / 0 | 38 | 6 | 0 | HR,DT,FL | Report |
| #22 | | 591,093 | 100.00% | MineSweeper | 227 | 146&nbsp&nbsp/ 0 / 0 | 44 | 0 | 0 | HD,HR,DT | Report |
| #23 | | 589,993 | 100.00% | - SS or Quit - | 227 | 146&nbsp&nbsp/ 0 / 0 | 44 | 0 | 0 | HD,HR,DT | Report |
| #24 | | 589,893 | 100.00% | Ry0f3n | 227 | 146&nbsp&nbsp/ 0 / 0 | 44 | 0 | 0 | HD,HR,NC | Report |
| #25 | | 588,721 | 99.09% | swanhuang | 226 | 144&nbsp&nbsp/ 2 / 0 | 42 | 2 | 0 | HD,HR,DT | Report |
| #26 | | 588,104 | 97.72% | Mexita | 227 | 141&nbsp&nbsp/ 5 / 0 | 40 | 4 | 0 | HD,HR,DT | Report |
| #27 | | 586,947 | 98.63% | fine0424 | 227 | 143&nbsp&nbsp/ 3 / 0 | 41 | 3 | 0 | HD,HR,NC | Report |
| #28 | | 586,244 | 98.17% | Karenchan | 227 | 142&nbsp&nbsp/ 4 / 0 | 41 | 3 | 0 | HD,HR,DT | Report |
| #29 | | 583,124 | 95.89% | [Chrr] | 227 | 137&nbsp&nbsp/ 9 / 0 | 38 | 6 | 0 | HR,DT,FL | Report |
| #30 | | 583,124 | 96.80% | Rapido251 | 226 | 139&nbsp&nbsp/ 7 / 0 | 38 | 6 | 0 | HR,DT,FL | Report |
| #31 | | 582,415 | 94.52% | lkp | 227 | 134&nbsp&nbsp/ 12 / 0 | 36 | 8 | 0 | HR,DT,FL | Report |
| #32 | | 580,893 | 100.00% | -Aii- | 227 | 146&nbsp&nbsp/ 0 / 0 | 44 | 0 | 0 | HD,HR,NC | Report |
| #33 | | 576,071 | 98.97% | MafMatias | 227 | 144&nbsp&nbsp/ 1 / 1 | 42 | 1 | 0 | HD,HR,NC | Report |
| #34 | | 573,525 | 100.00% | Kenezz | 227 | 146&nbsp&nbsp/ 0 / 0 | 44 | 0 | 0 | HR,FL | Report |
| #35 | | 573,289 | 96.12% | Albafica | 227 | 138&nbsp&nbsp/ 6 / 2 | 38 | 4 | 0 | HR,DT,FL | Report |
| #36 | | 573,220 | 97.26% | Kolian | 226 | 140&nbsp&nbsp/ 6 / 0 | 39 | 5 | 0 | HR,DT,FL | Report |
| #37 | | 572,747 | 97.60% | EMPNUTS | 226 | 141&nbsp&nbsp/ 4 / 1 | 39 | 4 | 0 | HD,HR,DT | Report |
| #38 | | 571,559 | 98.17% | Xinying | 227 | 142&nbsp&nbsp/ 4 / 0 | 40 | 4 | 0 | HR,NC | Report |
| #39 | | 571,099 | 95.43% | SugarCat | 227 | 136&nbsp&nbsp/ 10 / 0 | 40 | 4 | 0 | HD,HR,DT | Report |
| #40 | | 571,006 | 98.17% | GorgeousPotato | 227 | 142&nbsp&nbsp/ 4 / 0 | 40 | 4 | 0 | HD,HR,DT | Report |
| #41 | | 570,436 | 95.43% | Solity | 227 | 136&nbsp&nbsp/ 10 / 0 | 37 | 7 | 0 | HD,HR,DT | Report |
| #42 | | 570,125 | 100.00% | Elfice | 227 | 146&nbsp&nbsp/ 0 / 0 | 44 | 0 | 0 | HR,DT | Report |
| #43 | | 569,702 | 97.15% | Ferri senior | 226 | 140&nbsp&nbsp/ 5 / 1 | 38 | 5 | 0 | HD,HR,NC | Report |
| #44 | | 569,025 | 100.00% | ponponboy | 227 | 146&nbsp&nbsp/ 0 / 0 | 44 | 0 | 0 | HR,FL | Report |
| #45 | | 568,309 | 98.63% | Geraldochko | 227 | 143&nbsp&nbsp/ 3 / 0 | 41 | 3 | 0 | HR,DT | Report |
| #46 | | 567,089 | 97.26% | Narudatsu | 227 | 140&nbsp&nbsp/ 6 / 0 | 40 | 4 | 0 | HD,HR,DT | Report |
| #47 | | 566,725 | 100.00% | ReimuSS | 227 | 146&nbsp&nbsp/ 0 / 0 | 44 | 0 | 0 | HR,FL | Report |
| #48 | | 566,149 | 97.15% | kato-chi | 227 | 140&nbsp&nbsp/ 5 / 1 | 39 | 4 | 0 | HD,HR,NC | Report |
| #49 | | 564,888 | 98.63% | NeNe_GoShyuJiN | 227 | 143&nbsp&nbsp/ 3 / 0 | 41 | 3 | 0 | HR,DT | Report |
| #50 | | 564,760 | 99.54% | RI0T | 227 | 145&nbsp&nbsp/ 1 / 0 | 43 | 1 | 0 | HR,FL,SD | Report |