Artist:
Amane
Circle Size:

Approach Rate:

Title:
BOOZEHOUND
HP Drain:

Star Difficulty:

(4.76)
Creator:
tieff
Accuracy:

Length:
2:34 (2:22 drain)
Source:
Touhou
Genre:
Video Game (Instrumental)
BPM:
165
Tags:
natteke lesjuh
User Rating:
Success Rate:
Points of Failure:


(graph is accumulative, based on % at fail/retry)

8.5% (25931 of 304408 plays)

Submitted:
Ranked:
Oct 19, 2009
Jan 15, 2011
Rating Spread:

Favourited 109 times in total

Users that love this map: Alice, FantasyNova, Nanop33, Tonoko, Kite, Natteke, Rorry, Saxoier, mikuasd, rustbell, Fudgebrownie, yjh3425, Escey, kurohime0, max999a, dzh4bftks, Rare, Hyde, CCHV-16, mikky-- and many more!
Options:
This Beatmap's Thread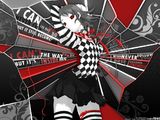 I start mapping becouse of this song...
I'll do my best.
Cookiezi is in the lead! ()
Score
11,589,053 (100.00%)
Max Combo
701
300 / 100 / 50
568 / 0 / 0
Misses
0
Geki (Elite Beat!)
149
Katu (Beat!)
0
Mods
HD,DT
Top 50 Scoreboard
| | Rank | Score | Accuracy | Player | Max Combo | 300 / 100 / 50 | Geki | Katu | Misses | Mods | |
| --- | --- | --- | --- | --- | --- | --- | --- | --- | --- | --- | --- |
| #1 | | 11,589,053 | 100.00% | Cookiezi | 701 | 568&nbsp&nbsp/ 0 / 0 | 149 | 0 | 0 | HD,DT | Report |
| #2 | | 11,532,079 | 99.53% | Niko | 701 | 564&nbsp&nbsp/ 4 / 0 | 145 | 4 | 0 | HD,DT | Report |
| #3 | | 10,929,898 | 99.77% | Fione | 701 | 566&nbsp&nbsp/ 2 / 0 | 147 | 2 | 0 | HD,HR | Report |
| #4 | | 10,925,014 | 99.30% | hard to freeze | 701 | 562&nbsp&nbsp/ 6 / 0 | 143 | 6 | 0 | HD,HR | Report |
| #5 | | 10,919,856 | 99.41% | Takei Hisa | 701 | 563&nbsp&nbsp/ 5 / 0 | 145 | 4 | 0 | HD,HR,SD | Report |
| #6 | | 10,908,542 | 99.30% | Mercurius | 701 | 562&nbsp&nbsp/ 6 / 0 | 144 | 5 | 0 | HD,HR | Report |
| #7 | | 10,903,402 | 99.41% | hvick225 | 701 | 563&nbsp&nbsp/ 5 / 0 | 144 | 5 | 0 | HD,HR | Report |
| #8 | | 10,874,617 | 99.41% | 4mpy | 701 | 563&nbsp&nbsp/ 5 / 0 | 145 | 4 | 0 | HD,HR | Report |
| #9 | | 10,874,363 | 99.06% | Sayapis | 701 | 560&nbsp&nbsp/ 8 / 0 | 143 | 6 | 0 | HD,HR | Report |
| #10 | | 10,873,230 | 98.71% | xsrsbsns | 701 | 557&nbsp&nbsp/ 11 / 0 | 142 | 7 | 0 | HD,HR | Report |
| #11 | | 10,842,335 | 98.83% | SliderNOOB | 701 | 558&nbsp&nbsp/ 10 / 0 | 141 | 8 | 0 | DT | Report |
| #12 | | 10,834,250 | 98.71% | Auto | 701 | 557&nbsp&nbsp/ 11 / 0 | 140 | 9 | 0 | HD,HR | Report |
| #13 | | 10,821,356 | 98.47% | fumis | 701 | 555&nbsp&nbsp/ 13 / 0 | 137 | 12 | 0 | HD,HR | Report |
| #14 | | 10,813,482 | 98.47% | Heatherfield | 701 | 555&nbsp&nbsp/ 13 / 0 | 137 | 12 | 0 | HD,HR | Report |
| #15 | | 10,798,059 | 98.83% | MAJINAx | 701 | 558&nbsp&nbsp/ 10 / 0 | 139 | 10 | 0 | HD,HR | Report |
| #16 | | 10,791,466 | 98.42% | KeigoClear | 701 | 555&nbsp&nbsp/ 11 / 2 | 138 | 10 | 0 | HD,HR | Report |
| #17 | | 10,787,231 | 98.83% | Frostmourne | 701 | 558&nbsp&nbsp/ 10 / 0 | 143 | 6 | 0 | HD,HR | Report |
| #18 | | 10,785,476 | 98.47% | TheWaterBottle | 700 | 555&nbsp&nbsp/ 13 / 0 | 138 | 11 | 0 | HD,HR | Report |
| #19 | | 10,778,507 | 98.71% | firebat92 | 700 | 557&nbsp&nbsp/ 11 / 0 | 139 | 10 | 0 | DT,SD | Report |
| #20 | | 10,766,540 | 98.83% | Doomsday | 701 | 558&nbsp&nbsp/ 10 / 0 | 141 | 8 | 0 | DT | Report |
| #21 | | 10,764,499 | 98.24% | ArzatoRx | 701 | 553&nbsp&nbsp/ 15 / 0 | 139 | 10 | 0 | HD,HR | Report |
| #22 | | 10,760,680 | 98.47% | GG_ITOI | 701 | 555&nbsp&nbsp/ 13 / 0 | 139 | 10 | 0 | HD,HR | Report |
| #23 | | 10,756,368 | 98.12% | Uan | 701 | 552&nbsp&nbsp/ 16 / 0 | 139 | 10 | 0 | HD,HR | Report |
| #24 | | 10,737,449 | 98.12% | Reisea | 701 | 552&nbsp&nbsp/ 16 / 0 | 136 | 13 | 0 | HD,HR | Report |
| #25 | | 10,728,930 | 97.74% | Taiga | 701 | 549&nbsp&nbsp/ 18 / 1 | 133 | 15 | 0 | HD,HR | Report |
| #26 | | 10,728,759 | 97.86% | Ranpo | 701 | 550&nbsp&nbsp/ 17 / 1 | 138 | 10 | 0 | HD,HR | Report |
| #27 | | 10,726,266 | 97.54% | Rorry | 701 | 547&nbsp&nbsp/ 21 / 0 | 131 | 18 | 0 | HD,HR | Report |
| #28 | | 10,722,986 | 97.48% | Golden-Lin | 701 | 547&nbsp&nbsp/ 19 / 2 | 133 | 14 | 0 | HD,HR | Report |
| #29 | | 10,721,663 | 98.12% | PeaChick | 701 | 552&nbsp&nbsp/ 16 / 0 | 136 | 13 | 0 | HD,HR | Report |
| #30 | | 10,712,830 | 97.18% | koki | 700 | 544&nbsp&nbsp/ 24 / 0 | 135 | 14 | 0 | DT | Report |
| #31 | | 10,711,109 | 97.30% | Weber | 701 | 545&nbsp&nbsp/ 23 / 0 | 130 | 19 | 0 | HD,HR | Report |
| #32 | | 10,704,615 | 97.89% | Gokuri | 701 | 550&nbsp&nbsp/ 18 / 0 | 134 | 15 | 0 | HD,HR | Report |
| #33 | | 10,698,935 | 96.80% | Gon | 701 | 541&nbsp&nbsp/ 26 / 1 | 125 | 23 | 0 | HD,HR | Report |
| #34 | | 10,673,188 | 97.54% | AmaiHachimitsu | 701 | 547&nbsp&nbsp/ 21 / 0 | 133 | 16 | 0 | HD,HR | Report |
| #35 | | 10,666,022 | 96.89% | Serena | 701 | 542&nbsp&nbsp/ 24 / 2 | 134 | 13 | 0 | DT | Report |
| #36 | | 10,657,830 | 97.07% | Iris | 701 | 543&nbsp&nbsp/ 25 / 0 | 127 | 22 | 0 | HD,HR | Report |
| #37 | | 10,653,766 | 98.00% | DO96CH | 701 | 551&nbsp&nbsp/ 17 / 0 | 137 | 12 | 0 | HD,HR | Report |
| #38 | | 10,638,180 | 97.65% | Flute | 701 | 548&nbsp&nbsp/ 20 / 0 | 137 | 12 | 0 | HD,HR | Report |
| #39 | | 10,636,546 | 96.33% | revurii | 701 | 537&nbsp&nbsp/ 30 / 1 | 127 | 21 | 0 | DT | Report |
| #40 | | 10,634,301 | 97.30% | SwENeMbO | 701 | 545&nbsp&nbsp/ 23 / 0 | 132 | 17 | 0 | HD,HR | Report |
| #41 | | 10,633,831 | 97.07% | xfxsnake | 701 | 543&nbsp&nbsp/ 25 / 0 | 131 | 18 | 0 | HD,HR | Report |
| #42 | | 10,632,134 | 97.15% | talala | 700 | 544&nbsp&nbsp/ 23 / 1 | 134 | 14 | 0 | DT | Report |
| #43 | | 10,631,980 | 97.18% | xasuma | 701 | 544&nbsp&nbsp/ 24 / 0 | 134 | 15 | 0 | HD,HR | Report |
| #44 | | 10,627,815 | 97.54% | S4suk3 | 701 | 547&nbsp&nbsp/ 21 / 0 | 139 | 10 | 0 | HD,HR | Report |
| #45 | | 10,617,575 | 96.65% | Juzaa | 701 | 540&nbsp&nbsp/ 26 / 2 | 128 | 20 | 0 | HD,HR | Report |
| #46 | | 10,615,989 | 96.95% | Haynoru | 701 | 542&nbsp&nbsp/ 26 / 0 | 126 | 23 | 0 | HD,HR | Report |
| #47 | | 10,614,320 | 97.30% | sayonara-bye | 700 | 545&nbsp&nbsp/ 23 / 0 | 134 | 15 | 0 | DT | Report |
| #48 | | 10,597,991 | 97.07% | nicogame14 | 701 | 543&nbsp&nbsp/ 25 / 0 | 129 | 20 | 0 | HD,HR | Report |
| #49 | | 10,597,200 | 96.48% | Ignite | 700 | 538&nbsp&nbsp/ 30 / 0 | 131 | 18 | 0 | DT | Report |
| #50 | | 10,596,370 | 97.07% | Miroku | 701 | 543&nbsp&nbsp/ 25 / 0 | 136 | 13 | 0 | HD,HR | Report |