Beatmap Listing » u's - Bokura wa Ima no Naka de
Artist:
u's
Circle Size:

Approach Rate:

Title:
Bokura wa Ima no Naka de
HP Drain:

Star Difficulty:

(1.69)
Creator:
scanter
Accuracy:

Length:
4:26 (3:49 drain)
Source:
Love Live! School Idol Project
Genre:
Anime (Japanese)
BPM:
196
Tags:
love live sunrise opening narangd
User Rating:
Success Rate:
Points of Failure:


(graph is accumulative, based on % at fail/retry)

47.3% (106712 of 225749 plays)

Submitted:
Ranked:
Feb 15, 2013
Apr 19, 2013
Rating Spread:

Favourited 594 times in total

Users that love this map: ko12144, Redfred2, yudachi-kai2, Vicho, Distony, a3663636, aaa20414, kirishimamoe, anoza, gn01252667, kororu, Riclon, daliangnem, HHNKK, [Nakamura Yuri], Kai_sakuya, charlesccg, kinsyo, orz19950113, a4h5g4e6f and many more!
Options:
Modding / Discussion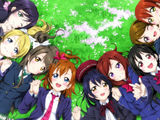 ( *・ω・ ) 3rd map !
Normal - Narangd (Finished!)
Hard - Me (Finished!)
Insane - Me (Finished!)
>_<
ps. add new hitsound (soft-slidertick. drum-slidertick) , change new hitsound (normal-clap) changed new BG size (1366x768).
Thanks modder!
collapsed text
Athena Tennos
Underflow
Kirino Kousaka
kintyan
newtoniorock8
GrayKaiser82
Satellite
Banana
Norman
Andrea
Strawberry
Nichiyouki
Hellzero
Sherry
pimpG
Flower
UnitedWeSin
HelloSCV
CSGAAr3sgice
Frostmourne
Flask
Xinely
- t e n n y a -
Joon
MerryGate
Leader
Kurai
And thanks your add as favorite and all about players!
Be enjoy xD
Riclon is in the lead! ()
Score
3,178,170 (100.00%)
Max Combo
615
300 / 100 / 50
274 / 0 / 0
Misses
0
Geki (Elite Beat!)
89
Katu (Beat!)
0
Mods
HD,HR,DT,FL
Top 50 Scoreboard
| | Rank | Score | Accuracy | Player | Max Combo | 300 / 100 / 50 | Geki | Katu | Misses | Mods | |
| --- | --- | --- | --- | --- | --- | --- | --- | --- | --- | --- | --- |
| #1 | | 3,178,170 | 100.00% | Riclon | 615 | 274&nbsp&nbsp/ 0 / 0 | 89 | 0 | 0 | HD,HR,DT,FL | Report |
| #2 | | 3,126,300 | 99.51% | Umi | 615 | 272&nbsp&nbsp/ 2 / 0 | 87 | 2 | 0 | HD,HR,DT,FL | Report |
| #3 | | 3,101,735 | 99.27% | konzudon | 615 | 271&nbsp&nbsp/ 3 / 0 | 86 | 3 | 0 | HD,HR,DT,FL | Report |
| #4 | | 2,952,846 | 100.00% | Suwako | 615 | 274&nbsp&nbsp/ 0 / 0 | 89 | 0 | 0 | HR,DT,FL | Report |
| #5 | | 2,944,225 | 99.51% | frost-b-spec | 615 | 272&nbsp&nbsp/ 2 / 0 | 87 | 2 | 0 | HR,DT,FL,SD | Report |
| #6 | | 2,924,315 | 98.78% | Edit0 | 615 | 269&nbsp&nbsp/ 5 / 0 | 84 | 5 | 0 | HR,NC,FL | Report |
| #7 | | 2,905,110 | 98.78% | QvQ | 614 | 269&nbsp&nbsp/ 5 / 0 | 85 | 4 | 0 | HR,DT,FL | Report |
| #8 | | 2,899,626 | 98.54% | 1365187889 | 613 | 268&nbsp&nbsp/ 6 / 0 | 83 | 6 | 0 | HR,DT,FL | Report |
| #9 | | 2,894,799 | 97.81% | WorUUU | 613 | 265&nbsp&nbsp/ 9 / 0 | 80 | 9 | 0 | HR,DT,FL | Report |
| #10 | | 2,849,618 | 100.00% | asikry | 615 | 274&nbsp&nbsp/ 0 / 0 | 89 | 0 | 0 | HD,HR,NC | Report |
| #11 | | 2,848,318 | 100.00% | TheShadowOfDark | 615 | 274&nbsp&nbsp/ 0 / 0 | 89 | 0 | 0 | HD,HR,DT | Report |
| #12 | | 2,845,218 | 100.00% | D_Sido | 615 | 274&nbsp&nbsp/ 0 / 0 | 89 | 0 | 0 | HD,HR,DT | Report |
| #13 | | 2,839,618 | 100.00% | ojosummer | 615 | 274&nbsp&nbsp/ 0 / 0 | 89 | 0 | 0 | HD,HR,DT | Report |
| #14 | | 2,838,016 | 99.51% | kirito[ | 615 | 272&nbsp&nbsp/ 2 / 0 | 87 | 2 | 0 | HD,HR,DT | Report |
| #15 | | 2,830,518 | 100.00% | Angist3r | 615 | 274&nbsp&nbsp/ 0 / 0 | 89 | 0 | 0 | HD,HR,DT | Report |
| #16 | | 2,823,918 | 100.00% | Understand | 615 | 274&nbsp&nbsp/ 0 / 0 | 89 | 0 | 0 | HD,HR,DT | Report |
| #17 | | 2,822,818 | 100.00% | jeremy0914 | 615 | 274&nbsp&nbsp/ 0 / 0 | 89 | 0 | 0 | HD,HR,DT | Report |
| #18 | | 2,821,718 | 100.00% | Genki1000 | 615 | 274&nbsp&nbsp/ 0 / 0 | 89 | 0 | 0 | HD,HR,DT | Report |
| #19 | | 2,821,618 | 100.00% | mimiria | 615 | 274&nbsp&nbsp/ 0 / 0 | 89 | 0 | 0 | HD,HR,DT | Report |
| #20 | | 2,820,618 | 100.00% | - SS or Quit - | 615 | 274&nbsp&nbsp/ 0 / 0 | 89 | 0 | 0 | HD,HR,DT | Report |
| #21 | | 2,820,518 | 100.00% | Aikyuu-Chan | 615 | 274&nbsp&nbsp/ 0 / 0 | 89 | 0 | 0 | HD,HR,NC | Report |
| #22 | | 2,819,518 | 100.00% | kRuLpAnG | 615 | 274&nbsp&nbsp/ 0 / 0 | 89 | 0 | 0 | HD,HR,DT | Report |
| #23 | | 2,819,418 | 100.00% | flandre1999 | 615 | 274&nbsp&nbsp/ 0 / 0 | 89 | 0 | 0 | HD,HR,NC,SD | Report |
| #24 | | 2,819,103 | 99.51% | Outsanity | 615 | 272&nbsp&nbsp/ 2 / 0 | 87 | 2 | 0 | HD,HR,DT | Report |
| #25 | | 2,818,229 | 99.76% | C Nine | 615 | 273&nbsp&nbsp/ 1 / 0 | 88 | 1 | 0 | HD,HR,DT,SD | Report |
| #26 | | 2,816,118 | 100.00% | kentanghalal | 615 | 274&nbsp&nbsp/ 0 / 0 | 89 | 0 | 0 | HD,HR,NC | Report |
| #27 | | 2,816,118 | 100.00% | Skitzor | 615 | 274&nbsp&nbsp/ 0 / 0 | 89 | 0 | 0 | HD,HR,DT | Report |
| #28 | | 2,816,057 | 99.27% | AlpinAldiEX | 615 | 271&nbsp&nbsp/ 3 / 0 | 86 | 3 | 0 | HD,HR,DT,SD | Report |
| #29 | | 2,815,776 | 99.76% | aznpanda7 | 615 | 273&nbsp&nbsp/ 1 / 0 | 88 | 1 | 0 | HD,HR,DT | Report |
| #30 | | 2,815,230 | 99.51% | BstarRS | 615 | 272&nbsp&nbsp/ 2 / 0 | 87 | 2 | 0 | HD,HR,DT | Report |
| #31 | | 2,814,018 | 100.00% | xoofoM | 615 | 274&nbsp&nbsp/ 0 / 0 | 89 | 0 | 0 | HD,HR,DT | Report |
| #32 | | 2,812,718 | 100.00% | YunaaaX3 | 615 | 274&nbsp&nbsp/ 0 / 0 | 89 | 0 | 0 | HD,HR,DT | Report |
| #33 | | 2,812,618 | 100.00% | HaseKun | 615 | 274&nbsp&nbsp/ 0 / 0 | 89 | 0 | 0 | HD,HR,DT | Report |
| #34 | | 2,811,068 | 99.76% | HujiNO | 615 | 273&nbsp&nbsp/ 1 / 0 | 88 | 1 | 0 | HD,HR,DT | Report |
| #35 | | 2,810,436 | 99.27% | mcvain | 615 | 271&nbsp&nbsp/ 3 / 0 | 86 | 3 | 0 | HD,HR,DT | Report |
| #36 | | 2,809,318 | 100.00% | car52079 | 615 | 274&nbsp&nbsp/ 0 / 0 | 89 | 0 | 0 | HD,HR,DT | Report |
| #37 | | 2,808,688 | 99.76% | CPLs | 615 | 273&nbsp&nbsp/ 1 / 0 | 88 | 1 | 0 | HD,HR,DT | Report |
| #38 | | 2,808,683 | 99.51% | EnderoftheEnd | 615 | 272&nbsp&nbsp/ 2 / 0 | 87 | 2 | 0 | HD,HR,DT | Report |
| #39 | | 2,808,218 | 100.00% | Komuri-Kun | 615 | 274&nbsp&nbsp/ 0 / 0 | 89 | 0 | 0 | HD,HR,DT | Report |
| #40 | | 2,807,266 | 99.76% | Ikaros San | 615 | 273&nbsp&nbsp/ 1 / 0 | 88 | 1 | 0 | HD,HR,DT,SD | Report |
| #41 | | 2,807,079 | 99.76% | Finend | 615 | 273&nbsp&nbsp/ 1 / 0 | 88 | 1 | 0 | HD,HR,DT | Report |
| #42 | | 2,806,664 | 99.51% | Hakumai | 615 | 272&nbsp&nbsp/ 2 / 0 | 87 | 2 | 0 | HD,HR,DT | Report |
| #43 | | 2,805,118 | 100.00% | iPhong1999 | 615 | 274&nbsp&nbsp/ 0 / 0 | 89 | 0 | 0 | HD,HR,NC,PF | Report |
| #44 | | 2,805,018 | 100.00% | -Yuzyu- | 615 | 274&nbsp&nbsp/ 0 / 0 | 89 | 0 | 0 | HD,HR,DT | Report |
| #45 | | 2,805,003 | 99.27% | redgy92 | 615 | 271&nbsp&nbsp/ 3 / 0 | 86 | 3 | 0 | HD,HR,DT | Report |
| #46 | | 2,804,710 | 99.76% | TTKR | 615 | 273&nbsp&nbsp/ 1 / 0 | 88 | 1 | 0 | HD,HR,DT | Report |
| #47 | | 2,804,018 | 99.76% | Xumg | 615 | 273&nbsp&nbsp/ 1 / 0 | 88 | 1 | 0 | HD,HR,DT | Report |
| #48 | | 2,802,290 | 99.76% | juanci99 | 615 | 273&nbsp&nbsp/ 1 / 0 | 88 | 1 | 0 | HD,HR,DT | Report |
| #49 | | 2,802,155 | 99.21% | diezouille | 615 | 271&nbsp&nbsp/ 2 / 1 | 86 | 2 | 0 | HD,HR,NC | Report |
| #50 | | 2,801,618 | 100.00% | [ - Ichigo - ] | 615 | 274&nbsp&nbsp/ 0 / 0 | 89 | 0 | 0 | HD,HR,DT | Report |