Beatmap Listing » Alex S. - My Little Pony Intro (Glitch Remix)
Artist:
Alex S.
Circle Size:

Approach Rate:

Title:
My Little Pony Intro (Glitch Remix)
HP Drain:

Star Difficulty:

(4.35)
Creator:
ztrot
Accuracy:

Length:
4:13 (3:54 drain)
Source:
My Little Pony: Friendship is Magic
Genre:
Electronic (Instrumental)
BPM:
115.01
Tags:
jericho2442 mlp
User Rating:
Success Rate:
Points of Failure:


(graph is accumulative, based on % at fail/retry)

13.2% (70346 of 531351 plays)

Submitted:
Ranked:
May 1, 2012
Jul 14, 2012
Rating Spread:

Favourited 474 times in total

Users that love this map: Lokizilla, Sashiku, Deviltry, powerisback, Haneii, l5[-6q, wampir, sippo, pimpG, -SakkyuN-, Ange1, tlite, HeyitsaNahgooyen, fanzhen0019, DarkNerick, RumiPony, Kyonko Hizara, Silver746, hasekenndaim, Moon Dancer and many more!
Options:
Modding / Discussion

Video Preview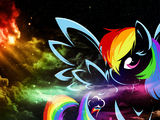 Taste the rainbow?
6/28 applied all mods so far to this point.
7/1 Changed the title
7/2 removed the countdown
7/2 huhe thanks for rena's mod
7/2 sexy rena SB inspired me to really do something neat
7/5 added ouran's mod
7/6 added pimpg's mod
7/8 added rika's mod and fixed the SB thanks ziin
7/10 added sync's mod
7/13 tiny update 2 notes moved kurai's mod
adding another diff to the set to be fair to a new rule that was brought in to place without much notice it seems all maps now have to have at least 2 diffs to be uploaded for approval so let my mistakes serve as a notice to any other mappers that might have one diff approval maps out there better start making a 2nd map.
Toy is in the lead! ()
Score
37,436,422 (99.71%)
Max Combo
1402
300 / 100 / 50
913 / 4 / 0
Misses
0
Geki (Elite Beat!)
136
Katu (Beat!)
4
Mods
HD,DT
Top 50 Scoreboard
| | Rank | Score | Accuracy | Player | Max Combo | 300 / 100 / 50 | Geki | Katu | Misses | Mods | |
| --- | --- | --- | --- | --- | --- | --- | --- | --- | --- | --- | --- |
| #1 | | 37,436,422 | 99.71% | Toy | 1402 | 913&nbsp&nbsp/ 4 / 0 | 136 | 4 | 0 | HD,DT | Report |
| #2 | | 35,573,129 | 100.00% | Climate | 1402 | 917&nbsp&nbsp/ 0 / 0 | 140 | 0 | 0 | HD,HR | Report |
| #3 | | 35,528,496 | 99.75% | VodkaApproved | 1402 | 914&nbsp&nbsp/ 1 / 2 | 137 | 1 | 0 | HD,HR | Report |
| #4 | | 35,527,325 | 99.78% | Lazuli | 1402 | 914&nbsp&nbsp/ 3 / 0 | 138 | 2 | 0 | HD,HR | Report |
| #5 | | 35,521,989 | 99.85% | Mikan | 1402 | 915&nbsp&nbsp/ 2 / 0 | 138 | 2 | 0 | HD,HR | Report |
| #6 | | 35,512,252 | 99.85% | Sayapis | 1402 | 915&nbsp&nbsp/ 2 / 0 | 138 | 2 | 0 | HD,HR | Report |
| #7 | | 35,511,045 | 99.85% | punikidesu- | 1402 | 915&nbsp&nbsp/ 2 / 0 | 138 | 2 | 0 | HD,HR | Report |
| #8 | | 35,493,325 | 99.85% | Small K | 1402 | 915&nbsp&nbsp/ 2 / 0 | 138 | 2 | 0 | HD,HR | Report |
| #9 | | 35,490,915 | 99.85% | smh | 1402 | 915&nbsp&nbsp/ 2 / 0 | 138 | 2 | 0 | HD,HR | Report |
| #10 | | 35,469,021 | 99.71% | Herbiv | 1402 | 913&nbsp&nbsp/ 4 / 0 | 137 | 3 | 0 | HD,HR | Report |
| #11 | | 35,461,759 | 99.71% | Win | 1402 | 913&nbsp&nbsp/ 4 / 0 | 136 | 4 | 0 | HD,HR | Report |
| #12 | | 35,433,475 | 99.78% | -cr1mmy- | 1402 | 914&nbsp&nbsp/ 3 / 0 | 138 | 2 | 0 | HD,HR | Report |
| #13 | | 35,425,917 | 99.78% | Worne | 1402 | 914&nbsp&nbsp/ 3 / 0 | 139 | 1 | 0 | HD,HR | Report |
| #14 | | 35,414,096 | 99.49% | Supi | 1402 | 910&nbsp&nbsp/ 7 / 0 | 136 | 4 | 0 | HD,HR | Report |
| #15 | | 35,394,704 | 99.71% | P1u70 | 1402 | 913&nbsp&nbsp/ 4 / 0 | 136 | 4 | 0 | HD,HR | Report |
| #16 | | 35,391,103 | 99.64% | Python | 1402 | 912&nbsp&nbsp/ 5 / 0 | 136 | 4 | 0 | HD,HR | Report |
| #17 | | 35,356,502 | 99.56% | Almost | 1401 | 911&nbsp&nbsp/ 6 / 0 | 136 | 4 | 0 | HD,HR | Report |
| #18 | | 35,353,344 | 99.49% | Onecat | 1402 | 910&nbsp&nbsp/ 7 / 0 | 135 | 5 | 0 | HD,HR | Report |
| #19 | | 35,326,901 | 99.27% | pcl5x2008 | 1402 | 907&nbsp&nbsp/ 10 / 0 | 132 | 8 | 0 | HD,HR | Report |
| #20 | | 35,324,566 | 99.49% | Shirone | 1400 | 910&nbsp&nbsp/ 7 / 0 | 133 | 7 | 0 | HD,HR | Report |
| #21 | | 35,315,668 | 99.35% | GEN | 1402 | 908&nbsp&nbsp/ 9 / 0 | 132 | 8 | 0 | HD,HR | Report |
| #22 | | 35,314,434 | 99.49% | Niphora | 1402 | 910&nbsp&nbsp/ 7 / 0 | 134 | 6 | 0 | HD,HR | Report |
| #23 | | 35,307,941 | 99.49% | DipG | 1402 | 910&nbsp&nbsp/ 7 / 0 | 136 | 4 | 0 | HD,HR | Report |
| #24 | | 35,282,655 | 99.35% | Zavarka | 1402 | 908&nbsp&nbsp/ 9 / 0 | 133 | 7 | 0 | HD,HR | Report |
| #25 | | 35,278,107 | 99.35% | - Haruka Wawa - | 1402 | 908&nbsp&nbsp/ 9 / 0 | 133 | 7 | 0 | HD,HR | Report |
| #26 | | 35,276,694 | 99.49% | Sheba | 1402 | 910&nbsp&nbsp/ 7 / 0 | 134 | 6 | 0 | HD,HR | Report |
| #27 | | 35,275,093 | 99.35% | Miucs | 1402 | 908&nbsp&nbsp/ 9 / 0 | 136 | 4 | 0 | HD,HR | Report |
| #28 | | 35,234,471 | 99.49% | TobiGH3 | 1401 | 910&nbsp&nbsp/ 7 / 0 | 137 | 3 | 0 | HD,HR | Report |
| #29 | | 35,231,927 | 99.40% | Rk0 | 1401 | 909&nbsp&nbsp/ 7 / 1 | 132 | 7 | 0 | HD,HR | Report |
| #30 | | 35,217,652 | 99.35% | Incera | 1402 | 908&nbsp&nbsp/ 9 / 0 | 133 | 7 | 0 | HD,HR | Report |
| #31 | | 35,215,678 | 99.35% | Kris | 1401 | 908&nbsp&nbsp/ 9 / 0 | 133 | 7 | 0 | HD,HR | Report |
| #32 | | 35,194,867 | 98.98% | Alumetorz | 1402 | 903&nbsp&nbsp/ 14 / 0 | 129 | 11 | 0 | HD,HR | Report |
| #33 | | 35,193,020 | 99.27% | TB 358 | 1401 | 907&nbsp&nbsp/ 10 / 0 | 131 | 9 | 0 | HD,HR | Report |
| #34 | | 35,190,271 | 99.20% | Bepis | 1402 | 906&nbsp&nbsp/ 11 / 0 | 132 | 8 | 0 | HD,HR | Report |
| #35 | | 35,183,108 | 99.27% | potap | 1401 | 907&nbsp&nbsp/ 10 / 0 | 133 | 7 | 0 | HD,HR | Report |
| #36 | | 35,167,563 | 99.05% | BiG_ChilD | 1402 | 904&nbsp&nbsp/ 13 / 0 | 129 | 11 | 0 | HD,HR | Report |
| #37 | | 35,152,468 | 98.47% | Eifi | 1402 | 896&nbsp&nbsp/ 21 / 0 | 125 | 15 | 0 | HD,HR | Report |
| #38 | | 35,123,393 | 98.98% | homu-homu-tan | 1402 | 903&nbsp&nbsp/ 14 / 0 | 130 | 10 | 0 | HD,HR | Report |
| #39 | | 35,108,824 | 98.91% | YeeI | 1402 | 902&nbsp&nbsp/ 15 / 0 | 128 | 12 | 0 | HD,HR | Report |
| #40 | | 35,087,535 | 98.98% | Sinch | 1399 | 903&nbsp&nbsp/ 14 / 0 | 132 | 8 | 0 | HD,HR | Report |
| #41 | | 35,087,320 | 98.96% | No01 | 1400 | 903&nbsp&nbsp/ 13 / 1 | 128 | 11 | 0 | HD,HR | Report |
| #42 | | 35,071,585 | 98.84% | Hydra | 1401 | 901&nbsp&nbsp/ 16 / 0 | 126 | 14 | 0 | HD,HR | Report |
| #43 | | 35,071,384 | 98.98% | Nagashurai | 1402 | 903&nbsp&nbsp/ 14 / 0 | 132 | 8 | 0 | HD,HR | Report |
| #44 | | 35,068,659 | 98.76% | Sakura no Hana | 1402 | 900&nbsp&nbsp/ 17 / 0 | 126 | 14 | 0 | HD,HR | Report |
| #45 | | 35,021,776 | 98.91% | momotayan | 1402 | 902&nbsp&nbsp/ 15 / 0 | 129 | 11 | 0 | HD,HR | Report |
| #46 | | 35,015,613 | 98.62% | Shionji Yuuko | 1402 | 898&nbsp&nbsp/ 19 / 0 | 125 | 15 | 0 | HD,HR | Report |
| #47 | | 34,988,702 | 99.05% | Fantastic_Cake | 1401 | 904&nbsp&nbsp/ 13 / 0 | 134 | 6 | 0 | HD,HR | Report |
| #48 | | 34,944,406 | 98.89% | auweichun | 1402 | 902&nbsp&nbsp/ 14 / 1 | 134 | 5 | 0 | HD,HR | Report |
| #49 | | 34,919,823 | 98.49% | Kay- | 1401 | 897&nbsp&nbsp/ 17 / 3 | 126 | 13 | 0 | HD,HR | Report |
| #50 | | 34,918,739 | 98.55% | Satoruu | 1402 | 897&nbsp&nbsp/ 20 / 0 | 127 | 13 | 0 | HD,HR | Report |