Artist:
Ryu*
Circle Size:

Approach Rate:

Title:
AGEHA
HP Drain:

Star Difficulty:

(4.23)
Creator:
yeahyeahyeahhh
Accuracy:

Length:
1:57 (1:43 drain)
Source:
beatmania IIDX
Genre:
Video Game (Instrumental)
BPM:
180
Tags:
iidx11 red happy hardcore sakura patterns lepidopodus
User Rating:
Success Rate:
Points of Failure:


(graph is accumulative, based on % at fail/retry)

22.7% (21807 of 96110 plays)

Submitted:
Ranked:
Jul 17, 2011
Aug 10, 2011
Rating Spread:

Favourited 47 times in total

Users that love this map: lovhin456, ComoL-, Mik-ey, Generate_old, Patocarlo_-, ISolvePractical, emecate, Lime-Rita, iesh, i c h i g o, cuberwillima, Tsurara Oikawa, loe4boe, Incognitor, helexvx, entingyayip26, aquila_acris, mario13906, runmaget, Tzure and many more!
Options:
This Beatmap's Thread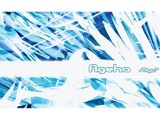 Ladies and Gentlemen...
...Swallowtail butterfly!
Artist: Ryu☆
BPM: 180
Genre: Happy Hardcore
Game: beatmania IIDX 11 IIDX RED
GentleMentleMen!
firebat92 is in the lead! ()
Score
6,151,584 (99.82%)
Max Combo
459
300 / 100 / 50
361 / 1 / 0
Misses
0
Geki (Elite Beat!)
71
Katu (Beat!)
1
Mods
HD,DT
Top 50 Scoreboard
| | Rank | Score | Accuracy | Player | Max Combo | 300 / 100 / 50 | Geki | Katu | Misses | Mods | |
| --- | --- | --- | --- | --- | --- | --- | --- | --- | --- | --- | --- |
| #1 | | 6,151,584 | 99.82% | firebat92 | 459 | 361&nbsp&nbsp/ 1 / 0 | 71 | 1 | 0 | HD,DT | Report |
| #2 | | 6,145,406 | 99.63% | sayonara-bye | 459 | 360&nbsp&nbsp/ 2 / 0 | 70 | 2 | 0 | HD,DT | Report |
| #3 | | 6,123,213 | 99.45% | ffury | 459 | 359&nbsp&nbsp/ 3 / 0 | 69 | 3 | 0 | HD,DT | Report |
| #4 | | 6,106,380 | 99.26% | WubWoofWolf | 459 | 358&nbsp&nbsp/ 4 / 0 | 68 | 4 | 0 | HD,DT | Report |
| #5 | | 6,059,049 | 98.16% | Noiraku | 459 | 352&nbsp&nbsp/ 10 / 0 | 67 | 5 | 0 | HD,DT | Report |
| #6 | | 6,049,125 | 98.16% | Bauxe | 459 | 352&nbsp&nbsp/ 10 / 0 | 67 | 5 | 0 | HD,DT | Report |
| #7 | | 6,017,859 | 97.24% | Doomsday | 459 | 347&nbsp&nbsp/ 15 / 0 | 66 | 6 | 0 | HD,DT | Report |
| #8 | | 5,991,858 | 97.61% | gong dae sibal | 458 | 349&nbsp&nbsp/ 13 / 0 | 63 | 9 | 0 | HD,DT | Report |
| #9 | | 5,947,298 | 95.58% | Suimmy | 459 | 338&nbsp&nbsp/ 24 / 0 | 57 | 15 | 0 | HD,DT | Report |
| #10 | | 5,914,276 | 96.50% | BluOxy | 458 | 343&nbsp&nbsp/ 19 / 0 | 58 | 14 | 0 | HD,DT | Report |
| #11 | | 5,889,926 | 95.21% | rustbell | 459 | 336&nbsp&nbsp/ 26 / 0 | 58 | 14 | 0 | HD,DT | Report |
| #12 | | 5,836,516 | 100.00% | mar | 459 | 362&nbsp&nbsp/ 0 / 0 | 72 | 0 | 0 | HD,HR | Report |
| #13 | | 5,825,561 | 94.75% | Wucki | 459 | 335&nbsp&nbsp/ 21 / 6 | 57 | 14 | 0 | HD,DT | Report |
| #14 | | 5,816,324 | 99.82% | Fuyu | 459 | 361&nbsp&nbsp/ 1 / 0 | 71 | 1 | 0 | DT | Report |
| #15 | | 5,814,201 | 99.63% | Koller | 459 | 360&nbsp&nbsp/ 2 / 0 | 70 | 2 | 0 | HD,HR | Report |
| #16 | | 5,801,177 | 99.45% | Gon | 459 | 359&nbsp&nbsp/ 3 / 0 | 69 | 3 | 0 | HD,HR | Report |
| #17 | | 5,798,533 | 99.26% | Come[Back]Home | 459 | 358&nbsp&nbsp/ 4 / 0 | 69 | 3 | 0 | HD,HR | Report |
| #18 | | 5,797,484 | 99.26% | 5231_Kinoko | 459 | 358&nbsp&nbsp/ 4 / 0 | 69 | 3 | 0 | HD,HR | Report |
| #19 | | 5,794,768 | 99.45% | BDDav | 459 | 359&nbsp&nbsp/ 3 / 0 | 69 | 3 | 0 | DT | Report |
| #20 | | 5,792,422 | 99.26% | mithral | 459 | 358&nbsp&nbsp/ 4 / 0 | 68 | 4 | 0 | HD,HR | Report |
| #21 | | 5,791,665 | 99.45% | Vmx | 459 | 359&nbsp&nbsp/ 3 / 0 | 69 | 3 | 0 | HD,HR | Report |
| #22 | | 5,788,433 | 99.08% | Fione | 459 | 357&nbsp&nbsp/ 5 / 0 | 68 | 4 | 0 | HD,HR | Report |
| #23 | | 5,787,086 | 99.45% | Mercurius | 459 | 359&nbsp&nbsp/ 3 / 0 | 69 | 3 | 0 | HD,HR | Report |
| #24 | | 5,782,908 | 98.90% | haxsu | 459 | 356&nbsp&nbsp/ 6 / 0 | 69 | 3 | 0 | DT | Report |
| #25 | | 5,781,744 | 99.26% | Henry- | 459 | 358&nbsp&nbsp/ 4 / 0 | 68 | 4 | 0 | DT | Report |
| #26 | | 5,777,511 | 99.08% | -cr1mmy- | 459 | 357&nbsp&nbsp/ 5 / 0 | 68 | 4 | 0 | HD,HR | Report |
| #27 | | 5,773,649 | 98.90% | wobeinimacao | 459 | 356&nbsp&nbsp/ 6 / 0 | 67 | 5 | 0 | HD,HR | Report |
| #28 | | 5,769,187 | 99.08% | M A I D | 459 | 357&nbsp&nbsp/ 5 / 0 | 68 | 4 | 0 | HD,HR | Report |
| #29 | | 5,768,222 | 98.90% | PLiv | 459 | 356&nbsp&nbsp/ 6 / 0 | 66 | 6 | 0 | HD,HR | Report |
| #30 | | 5,767,482 | 98.71% | GGBY | 459 | 355&nbsp&nbsp/ 7 / 0 | 65 | 7 | 0 | HD,HR | Report |
| #31 | | 5,765,569 | 98.71% | ksg | 459 | 355&nbsp&nbsp/ 7 / 0 | 67 | 5 | 0 | HD,HR | Report |
| #32 | | 5,757,683 | 94.24% | waruo | 457 | 331&nbsp&nbsp/ 30 / 1 | 54 | 17 | 0 | HD,NC | Report |
| #33 | | 5,757,032 | 98.90% | Gyuunyu | 459 | 356&nbsp&nbsp/ 6 / 0 | 68 | 4 | 0 | HD,HR | Report |
| #34 | | 5,754,232 | 98.90% | E n d e r | 459 | 356&nbsp&nbsp/ 6 / 0 | 66 | 6 | 0 | HD,HR | Report |
| #35 | | 5,753,153 | 98.71% | tit | 459 | 355&nbsp&nbsp/ 7 / 0 | 66 | 6 | 0 | HD,HR | Report |
| #36 | | 5,753,039 | 98.90% | FunOrange | 458 | 356&nbsp&nbsp/ 6 / 0 | 66 | 6 | 0 | HD,HR | Report |
| #37 | | 5,750,525 | 98.90% | Recia | 459 | 356&nbsp&nbsp/ 6 / 0 | 67 | 5 | 0 | HD,HR | Report |
| #38 | | 5,750,102 | 98.53% | xasuma | 459 | 354&nbsp&nbsp/ 8 / 0 | 66 | 6 | 0 | HD,HR | Report |
| #39 | | 5,748,642 | 98.34% | Mirage | 459 | 353&nbsp&nbsp/ 9 / 0 | 65 | 7 | 0 | HD,HR | Report |
| #40 | | 5,748,381 | 98.71% | aod | 459 | 355&nbsp&nbsp/ 7 / 0 | 66 | 6 | 0 | HD,HR | Report |
| #41 | | 5,747,076 | 97.97% | Polaco | 459 | 351&nbsp&nbsp/ 11 / 0 | 62 | 10 | 0 | HD,HR | Report |
| #42 | | 5,745,847 | 98.53% | xfxsnake | 459 | 354&nbsp&nbsp/ 8 / 0 | 65 | 7 | 0 | HD,HR | Report |
| #43 | | 5,745,730 | 98.90% | Ran | 459 | 356&nbsp&nbsp/ 6 / 0 | 67 | 5 | 0 | HD,HR | Report |
| #44 | | 5,742,944 | 98.34% | My Accuracy Sucks | 459 | 353&nbsp&nbsp/ 9 / 0 | 66 | 6 | 0 | HD,HR | Report |
| #45 | | 5,742,616 | 98.53% | Sync | 459 | 354&nbsp&nbsp/ 8 / 0 | 65 | 7 | 0 | HD,HR | Report |
| #46 | | 5,742,165 | 98.16% | Touhou | 459 | 352&nbsp&nbsp/ 10 / 0 | 65 | 7 | 0 | HD,HR | Report |
| #47 | | 5,740,736 | 97.42% | Constelletion | 459 | 348&nbsp&nbsp/ 14 / 0 | 60 | 12 | 0 | HD,HR | Report |
| #48 | | 5,739,295 | 99.08% | Ohrami | 458 | 357&nbsp&nbsp/ 5 / 0 | 67 | 5 | 0 | DT | Report |
| #49 | | 5,736,752 | 97.97% | sasmax | 459 | 351&nbsp&nbsp/ 11 / 0 | 61 | 11 | 0 | HD,HR | Report |
| #50 | | 5,736,102 | 98.53% | PeaChick | 459 | 354&nbsp&nbsp/ 8 / 0 | 65 | 7 | 0 | HD,HR | Report |