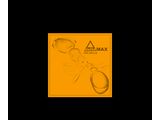 Boss song from DDRU3
CAUTION
THE PLAYER MAY SUFFER EXTREME HEART PALPITATION, BREATHLESSNESS AND SHORT-TERM PARKINSONS DUE TO POST-EFFECTS OF THE GRADUALLY INCREASING BPM, WHICH WILL REACH A BREATHTAKING 573!
THIS BEATMAP IS NOT SUITABLE TO THOSE WHO ARE DIAGNOSED WITH CHRONIC ILLNESSES SUCH AS PNEUMONIA, ASTHMA, HEART DISEASE, ARTHRITIS ETC!
Casual Jogger
Not too easy and not too hard, this course is designed to those who prefer to click at their own pace and slow down to breathe the fresh air of a Sunday morning. Ample time is provided to prepare for the increasingly difficult but manageable trials along the way. The course is also ideal to those who have gotten the hang of the game and would like to try out a new challenge to hone their skills.
Olympic Sprinter
This course encompasses all the possible notes, designed for seasoned runners who have the power, agility and endurance of an Olympian. Those who are able to perfect this course will join the ranks of sprinting legends such as Michael Johnson and Usain Bolt.
Hell Stallion
Prepare yourself for the course from the fiery depths of the netherworld. This course was designed by the unholy one himself to train his menacing herd of blazing nightmares. Notes are so spaced out that possibly no human will be able to move their mouses fast enough. Unless, those who are endowed with inhuman prowess and finesse wil be able to survive this treacherous ordeal.
Edit 1 (23/1/2009)
- Enforced distance snap on all difficulties
- Edited Casual to get rid of the excessive 'maru's
- Hell Stallion difficulty now has 573 combo :D
- Lowered quality of BGV to less than 10MB and fixed vid offset. I tried overwriting the AVI with the original high quality one without osu prompting for an update and it works! You can easily get the vid at zenius-i-vanisher.
P.S. Please let me know whether Hell Stallion is passable or not. Hopefully with the newest changes as of date this beatmap could be ranked quickly *crosses fingers*