Artist:
Rusty K
Circle Size:

Approach Rate:

Title:
All That We Lost
HP Drain:

Star Difficulty:

(5.63)
Creator:
Mir
Accuracy:

Length:
5:21 (5:09 drain)
Source:
Genre:
Electronic (Instrumental)
BPM:
174
Tags:
dark orchestral dnb neurofunk overtech otm001 compression loudness war
User Rating:
Success Rate:
Points of Failure:


(graph is accumulative, based on % at fail/retry)

6.2% (4707 of 76446 plays)

Submitted:
Ranked:
Aug 17, 2017
Sep 18, 2017
Rating Spread:

Favourited 126 times in total

Users that love this map: Kachemine, Shikinotsu, daily_life, Nade, Shimotsuki, monstratorfull, emu1337, HKrecords_, Tea Water, direday, osu sucks, VanillaSandvich, -Just Monika, Sleeping Soul, Free Dimension, -LynX-, IsoSubjectPi, i627758395, Aceihar, FINGERLOCK and many more!
Options:
Modding / Discussion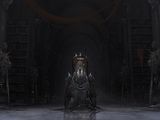 "'All That We Lost' Kicking the release off with one of the most ground breaking tracks you will hear this year 'All That We Lost' starts off with a deep medley of haunting, war torn vocals, choppy beats and signature melodical elements, precluding into a huge orchestral breakdown with the hypnotic voice prominent throughout before the tune drops into a frenzy of huge razor sharp synths, heavy drum breaks laced with the musical medleys Rusty K is well renowned for. Teasing listeners with the powerful, yet dark vocals, mystifying orchestral crescendos and solid bass hits throughout 'All That We Lost' dishes out an abrasive punch, escalating in each succession taking you on a journey waiting to be found."
Thanks C00L for timing the cancer piano.
Azer is in the lead! ()
Score
80,865,136 (99.81%)
Max Combo
2391
300 / 100 / 50
1374 / 4 / 0
Misses
0
Geki (Elite Beat!)
320
Katu (Beat!)
4
Mods
HD
Top 50 Scoreboard
| | Rank | Score | Accuracy | Player | Max Combo | 300 / 100 / 50 | Geki | Katu | Misses | Mods | |
| --- | --- | --- | --- | --- | --- | --- | --- | --- | --- | --- | --- |
| #1 | | 80,865,136 | 99.81% | Azer | 2391 | 1374&nbsp&nbsp/ 4 / 0 | 320 | 4 | 0 | HD | Report |
| #2 | | 80,787,766 | 99.76% | Malolat | 2390 | 1373&nbsp&nbsp/ 5 / 0 | 319 | 5 | 0 | HD | Report |
| #3 | | 80,392,585 | 99.47% | GiraffekNuL | 2386 | 1367&nbsp&nbsp/ 11 / 0 | 313 | 11 | 0 | HD | Report |
| #4 | | 80,172,667 | 99.08% | Wilchq | 2385 | 1359&nbsp&nbsp/ 19 / 0 | 307 | 17 | 0 | HD | Report |
| #5 | | 78,936,653 | 97.96% | waywern2012 | 2370 | 1336&nbsp&nbsp/ 41 / 1 | 290 | 33 | 0 | HD | Report |
| #6 | | 76,328,380 | 99.81% | Yaong | 2391 | 1374&nbsp&nbsp/ 4 / 0 | 320 | 4 | 0 | None | Report |
| #7 | | 75,887,708 | 99.37% | gtfo | 2387 | 1365&nbsp&nbsp/ 13 / 0 | 313 | 11 | 0 | None | Report |
| #8 | | 75,719,246 | 99.37% | Mazzerin | 2386 | 1365&nbsp&nbsp/ 13 / 0 | 311 | 13 | 0 | None | Report |
| #9 | | 75,256,112 | 98.98% | Shiratu | 2377 | 1357&nbsp&nbsp/ 21 / 0 | 304 | 20 | 0 | None | Report |
| #10 | | 75,102,176 | 98.54% | Apraxia | 2380 | 1348&nbsp&nbsp/ 29 / 1 | 297 | 26 | 0 | None | Report |
| #11 | | 75,085,258 | 98.69% | VRainbow | 2380 | 1351&nbsp&nbsp/ 27 / 0 | 299 | 25 | 0 | None | Report |
| #12 | | 74,463,660 | 98.96% | Jameslike | 2370 | 1357&nbsp&nbsp/ 20 / 0 | 303 | 20 | 1 | None | Report |
| #13 | | 74,421,450 | 98.06% | Zuness | 2368 | 1338&nbsp&nbsp/ 40 / 0 | 287 | 37 | 0 | None | Report |
| #14 | | 73,562,886 | 97.42% | QbaDoo | 2357 | 1325&nbsp&nbsp/ 52 / 1 | 279 | 44 | 0 | None | Report |
| #15 | | 73,001,206 | 96.98% | Kyoushouryuu | 2348 | 1316&nbsp&nbsp/ 60 / 2 | 273 | 49 | 0 | None | Report |
| #16 | | 72,417,126 | 96.61% | Penoreri- | 2338 | 1308&nbsp&nbsp/ 70 / 0 | 264 | 60 | 0 | None | Report |
| #17 | | 70,911,196 | 95.55% | traps | 2319 | 1286&nbsp&nbsp/ 92 / 0 | 251 | 73 | 0 | None | Report |
| #18 | | 65,881,228 | 98.81% | DomenCherry | 2256 | 1354&nbsp&nbsp/ 23 / 0 | 302 | 21 | 1 | None | Report |
| #19 | | 65,164,120 | 97.65% | Best459 | 2246 | 1330&nbsp&nbsp/ 47 / 0 | 287 | 36 | 1 | None | Report |
| #20 | | 65,088,578 | 98.50% | emu1337 | 2241 | 1348&nbsp&nbsp/ 28 / 0 | 298 | 25 | 2 | None | Report |
| #21 | | 64,299,857 | 97.29% | SoraRoxas01 | 2173 | 1322&nbsp&nbsp/ 56 / 0 | 278 | 46 | 0 | HR | Report |
| #22 | | 63,819,274 | 98.60% | Einja | 2215 | 1349&nbsp&nbsp/ 29 / 0 | 302 | 22 | 0 | None | Report |
| #23 | | 60,894,568 | 97.87% | Hot Korean Girl | 2080 | 1335&nbsp&nbsp/ 41 / 0 | 291 | 31 | 2 | HD | Report |
| #24 | | 59,684,427 | 98.84% | OPJames | 2038 | 1354&nbsp&nbsp/ 24 / 0 | 303 | 21 | 0 | HD | Report |
| #25 | | 58,336,353 | 99.55% | Toy | 1994 | 1369&nbsp&nbsp/ 8 / 1 | 315 | 8 | 0 | HD | Report |
| #26 | | 57,369,782 | 98.72% | Aceihar | 2057 | 1352&nbsp&nbsp/ 25 / 0 | 301 | 22 | 1 | None | Report |
| #27 | | 56,933,668 | 97.58% | joKing | 2057 | 1328&nbsp&nbsp/ 50 / 0 | 277 | 47 | 0 | None | Report |
| #28 | | 56,597,972 | 98.89% | davidqu2 | 2040 | 1355&nbsp&nbsp/ 23 / 0 | 303 | 21 | 0 | None | Report |
| #29 | | 56,564,894 | 98.16% | Hakura | 2032 | 1340&nbsp&nbsp/ 38 / 0 | 289 | 35 | 0 | None | Report |
| #30 | | 56,539,352 | 98.32% | Ruchika | 2041 | 1344&nbsp&nbsp/ 32 / 1 | 294 | 28 | 1 | None | Report |
| #31 | | 55,640,472 | 97.58% | Exarch | 2032 | 1329&nbsp&nbsp/ 47 / 0 | 283 | 40 | 2 | None | Report |
| #32 | | 55,527,402 | 97.53% | Noobsicle | 2020 | 1327&nbsp&nbsp/ 51 / 0 | 279 | 45 | 0 | None | Report |
| #33 | | 54,286,780 | 99.23% | ReaL motion | 1934 | 1362&nbsp&nbsp/ 16 / 0 | 310 | 14 | 0 | None | Report |
| #34 | | 53,883,456 | 94.70% | Wrys | 2036 | 1270&nbsp&nbsp/ 105 / 0 | 242 | 79 | 3 | None | Report |
| #35 | | 53,358,416 | 98.79% | Battquif | 1954 | 1353&nbsp&nbsp/ 25 / 0 | 302 | 22 | 0 | None | Report |
| #36 | | 52,993,788 | 96.78% | tomatosiruco | 1972 | 1312&nbsp&nbsp/ 65 / 0 | 265 | 58 | 1 | None | Report |
| #37 | | 52,427,430 | 94.09% | Malai | 1984 | 1258&nbsp&nbsp/ 113 / 5 | 234 | 84 | 2 | None | Report |
| #38 | | 51,270,172 | 94.47% | Prophet | 1953 | 1266&nbsp&nbsp/ 106 / 3 | 244 | 75 | 3 | None | Report |
| #39 | | 51,192,832 | 97.87% | Slips | 1884 | 1335&nbsp&nbsp/ 41 / 0 | 287 | 35 | 2 | None | Report |
| #40 | | 51,060,470 | 96.18% | Zanik | 1909 | 1300&nbsp&nbsp/ 76 / 0 | 256 | 66 | 2 | None | Report |
| #41 | | 47,259,364 | 98.17% | Doomsday | 1777 | 1342&nbsp&nbsp/ 32 / 1 | 292 | 30 | 3 | None | Report |
| #42 | | 46,064,153 | 98.36% | Snase | 1745 | 1344&nbsp&nbsp/ 34 / 0 | 294 | 30 | 0 | HD | Report |
| #43 | | 45,947,434 | 98.77% | Windshear | 1743 | 1353&nbsp&nbsp/ 24 / 0 | 302 | 21 | 1 | HD | Report |
| #44 | | 45,696,006 | 94.45% | phtry | 1813 | 1264&nbsp&nbsp/ 112 / 1 | 233 | 89 | 1 | None | Report |
| #45 | | 45,185,689 | 97.97% | Haganenno | 1686 | 1337&nbsp&nbsp/ 39 / 0 | 291 | 31 | 2 | HD | Report |
| #46 | | 44,767,842 | 97.41% | xFluffyo | 1677 | 1325&nbsp&nbsp/ 52 / 0 | 278 | 45 | 1 | None | Report |
| #47 | | 44,647,508 | 98.02% | Ariazi | 1762 | 1338&nbsp&nbsp/ 38 / 0 | 289 | 33 | 2 | None | Report |
| #48 | | 44,055,346 | 96.69% | shcooba | 1730 | 1311&nbsp&nbsp/ 63 / 2 | 265 | 55 | 2 | None | Report |
| #49 | | 43,985,958 | 97.12% | Strykerto | 1742 | 1319&nbsp&nbsp/ 58 / 0 | 277 | 46 | 1 | None | Report |
| #50 | | 43,837,480 | 98.55% | Koalazy | 1600 | 1348&nbsp&nbsp/ 30 / 0 | 297 | 27 | 0 | None | Report |