Artist:
yambabom
Circle Size:

Approach Rate:

Title:
Over my head
HP Drain:

Star Difficulty:

(6.04)
Creator:
Zapy
Accuracy:

Length:
2:34 (2:26 drain)
Source:
Genre:
Unspecified (Other)
BPM:
200
Tags:
breakcore sum41
User Rating:
Success Rate:
Points of Failure:


(graph is accumulative, based on % at fail/retry)

14.6% (1584 of 10863 plays)

Submitted:
Loved:
Aug 19, 2012
Jan 2, 2018
Rating Spread:

Favourited 214 times in total

Users that love this map: Adrean, sasukettya, Kamina, Metro, Akari-, Miniman5445, CookEasy, Shot4U, Areks, Tukki, caren_sk, BleachFTW, Raffey, leilei0, lycank, Zetera, warp, read00001234, Mythol, MikiSayaka and many more!
Options:
Modding / Discussion
This map is in a LOVED state.
As such, it will not award any pp and leaderboards may be reset by the beatmap creator.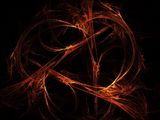 fixed colors and some flow issues :--D
Topoi is in the lead! ()
Score
20,309,529 (98.37%)
Max Combo
1085
300 / 100 / 50
697 / 16 / 0
Misses
1
Geki (Elite Beat!)
92
Katu (Beat!)
12
Mods
HD,HR
Top 50 Scoreboard
| | Rank | Score | Accuracy | Player | Max Combo | 300 / 100 / 50 | Geki | Katu | Misses | Mods | |
| --- | --- | --- | --- | --- | --- | --- | --- | --- | --- | --- | --- |
| #1 | | 20,309,529 | 98.37% | Topoi | 1085 | 697&nbsp&nbsp/ 16 / 0 | 92 | 12 | 1 | HD,HR | Report |
| #2 | | 19,526,559 | 100.00% | Reyuza | 1087 | 714&nbsp&nbsp/ 0 / 0 | 105 | 0 | 0 | HD | Report |
| #3 | | 19,526,559 | 100.00% | Commy | 1087 | 714&nbsp&nbsp/ 0 / 0 | 105 | 0 | 0 | HD | Report |
| #4 | | 19,526,559 | 100.00% | AlexXerox | 1087 | 714&nbsp&nbsp/ 0 / 0 | 105 | 0 | 0 | HD | Report |
| #5 | | 19,526,559 | 100.00% | -DuckLeader- | 1087 | 714&nbsp&nbsp/ 0 / 0 | 105 | 0 | 0 | HD | Report |
| #6 | | 19,526,559 | 100.00% | kazamabc | 1087 | 714&nbsp&nbsp/ 0 / 0 | 105 | 0 | 0 | HD | Report |
| #7 | | 19,477,759 | 99.72% | DuNai | 1087 | 711&nbsp&nbsp/ 3 / 0 | 102 | 3 | 0 | HD | Report |
| #8 | | 19,456,249 | 99.81% | Adam_tw | 1087 | 712&nbsp&nbsp/ 2 / 0 | 104 | 1 | 0 | HD | Report |
| #9 | | 19,432,481 | 99.72% | Snoop Frogg | 1085 | 711&nbsp&nbsp/ 3 / 0 | 102 | 3 | 0 | HD | Report |
| #10 | | 19,350,233 | 99.16% | r0ck | 1085 | 705&nbsp&nbsp/ 9 / 0 | 101 | 4 | 0 | HD | Report |
| #11 | | 19,001,544 | 99.63% | PikaPwn | 1065 | 711&nbsp&nbsp/ 1 / 0 | 103 | 1 | 2 | HD | Report |
| #12 | | 18,434,828 | 100.00% | -NeBu- | 1087 | 714&nbsp&nbsp/ 0 / 0 | 105 | 0 | 0 | None | Report |
| #13 | | 18,434,828 | 100.00% | fartownik | 1087 | 714&nbsp&nbsp/ 0 / 0 | 105 | 0 | 0 | None | Report |
| #14 | | 18,434,828 | 100.00% | Ruikoo | 1087 | 714&nbsp&nbsp/ 0 / 0 | 105 | 0 | 0 | None | Report |
| #15 | | 18,434,828 | 100.00% | bjbmw | 1087 | 714&nbsp&nbsp/ 0 / 0 | 105 | 0 | 0 | None | Report |
| #16 | | 18,434,828 | 100.00% | hshs | 1087 | 714&nbsp&nbsp/ 0 / 0 | 105 | 0 | 0 | None | Report |
| #17 | | 18,434,828 | 100.00% | gasanww | 1087 | 714&nbsp&nbsp/ 0 / 0 | 105 | 0 | 0 | None | Report |
| #18 | | 18,434,828 | 100.00% | MINEMINE | 1087 | 714&nbsp&nbsp/ 0 / 0 | 105 | 0 | 0 | None | Report |
| #19 | | 18,434,828 | 100.00% | [RanYakumo] | 1087 | 714&nbsp&nbsp/ 0 / 0 | 105 | 0 | 0 | None | Report |
| #20 | | 18,434,828 | 100.00% | Purps | 1087 | 714&nbsp&nbsp/ 0 / 0 | 105 | 0 | 0 | None | Report |
| #21 | | 18,419,204 | 99.91% | Zelnehuln | 1087 | 713&nbsp&nbsp/ 1 / 0 | 104 | 1 | 0 | None | Report |
| #22 | | 18,399,940 | 99.91% | Splinter572 | 1087 | 713&nbsp&nbsp/ 1 / 0 | 104 | 1 | 0 | None | Report |
| #23 | | 18,349,678 | 99.44% | Isy | 1086 | 708&nbsp&nbsp/ 6 / 0 | 102 | 3 | 0 | None | Report |
| #24 | | 18,298,972 | 99.44% | zuge | 1087 | 708&nbsp&nbsp/ 6 / 0 | 99 | 6 | 0 | None | Report |
| #25 | | 18,294,906 | 99.53% | imagaK | 1084 | 709&nbsp&nbsp/ 5 / 0 | 101 | 4 | 0 | None | Report |
| #26 | | 18,278,128 | 99.44% | TheRedMati | 1085 | 708&nbsp&nbsp/ 6 / 0 | 101 | 4 | 0 | None | Report |
| #27 | | 18,239,984 | 99.25% | Lizelotte | 1085 | 706&nbsp&nbsp/ 8 / 0 | 98 | 7 | 0 | None | Report |
| #28 | | 18,228,644 | 99.44% | My Furry Digi | 1081 | 710&nbsp&nbsp/ 0 / 0 | 104 | 0 | 4 | None | Report |
| #29 | | 18,081,418 | 98.41% | FoolB | 1084 | 697&nbsp&nbsp/ 17 / 0 | 91 | 14 | 0 | None | Report |
| #30 | | 18,049,592 | 99.77% | Jantsi | 1068 | 712&nbsp&nbsp/ 1 / 0 | 103 | 1 | 1 | None | Report |
| #31 | | 17,985,176 | 99.39% | KinglingCS | 1068 | 708&nbsp&nbsp/ 5 / 0 | 100 | 4 | 1 | None | Report |
| #32 | | 17,741,862 | 98.55% | Bredzeus | 1065 | 699&nbsp&nbsp/ 14 / 0 | 96 | 8 | 1 | None | Report |
| #33 | | 17,223,664 | 99.67% | Jerome | 1050 | 711&nbsp&nbsp/ 2 / 0 | 102 | 2 | 1 | None | Report |
| #34 | | 16,742,826 | 99.77% | Mlaw22 | 1034 | 712&nbsp&nbsp/ 1 / 0 | 103 | 1 | 1 | None | Report |
| #35 | | 16,695,738 | 99.77% | - Decadence - | 1032 | 712&nbsp&nbsp/ 1 / 0 | 104 | 0 | 1 | None | Report |
| #36 | | 16,645,998 | 99.63% | BeasttrollMC | 1031 | 711&nbsp&nbsp/ 1 / 0 | 104 | 0 | 2 | None | Report |
| #37 | | 16,616,056 | 99.25% | VilaZ | 1000 | 707&nbsp&nbsp/ 5 / 0 | 100 | 4 | 2 | HD | Report |
| #38 | | 16,401,680 | 99.63% | -Light- | 1024 | 710&nbsp&nbsp/ 4 / 0 | 101 | 4 | 0 | None | Report |
| #39 | | 16,401,334 | 99.25% | datlizad | 1025 | 706&nbsp&nbsp/ 8 / 0 | 99 | 6 | 0 | None | Report |
| #40 | | 16,400,488 | 98.95% | Blue-Orb | 989 | 704&nbsp&nbsp/ 7 / 1 | 100 | 4 | 2 | HD | Report |
| #41 | | 16,355,054 | 99.35% | smh | 985 | 709&nbsp&nbsp/ 1 / 0 | 103 | 1 | 4 | HD | Report |
| #42 | | 16,306,732 | 99.02% | QbaDoo | 986 | 706&nbsp&nbsp/ 3 / 0 | 100 | 3 | 5 | HD | Report |
| #43 | | 16,080,176 | 97.74% | Malai | 1021 | 691&nbsp&nbsp/ 20 / 1 | 89 | 14 | 2 | None | Report |
| #44 | | 16,040,122 | 99.39% | Art | 1011 | 709&nbsp&nbsp/ 2 / 0 | 102 | 1 | 3 | None | Report |
| #45 | | 16,021,176 | 99.07% | ningalu | 1012 | 704&nbsp&nbsp/ 10 / 0 | 97 | 8 | 0 | None | Report |
| #46 | | 15,936,300 | 99.21% | Apraxia 69 | 1008 | 707&nbsp&nbsp/ 4 / 0 | 100 | 4 | 3 | None | Report |
| #47 | | 15,872,872 | 98.41% | AzA | 1012 | 698&nbsp&nbsp/ 14 / 0 | 92 | 11 | 2 | None | Report |
| #48 | | 15,855,261 | 99.39% | nr_pm | 970 | 709&nbsp&nbsp/ 2 / 0 | 102 | 2 | 3 | HD | Report |
| #49 | | 15,747,846 | 99.72% | Watsaiye | 998 | 711&nbsp&nbsp/ 3 / 0 | 102 | 3 | 0 | None | Report |
| #50 | | 15,670,420 | 99.67% | Kizan | 994 | 711&nbsp&nbsp/ 2 / 0 | 102 | 2 | 1 | None | Report |