Artist:
BRZion
Circle Size:

Approach Rate:

Title:
Game Brain
HP Drain:

Star Difficulty:

(5.66)
Creator:
Zapy
Accuracy:

Length:
2:52 (2:41 drain)
Source:
Genre:
Unspecified (Other)
BPM:
190
Tags:
8bit chiptune
User Rating:
Success Rate:
Points of Failure:


(graph is accumulative, based on % at fail/retry)

11.1% (396 of 3573 plays)

Submitted:
Loved:
Jun 3, 2011
Feb 11, 2018
Rating Spread:

Favourited 93 times in total

Users that love this map: HopaOoo, Zook, winber1, Aqo, Miniman5445, NyanyaN, pontina, daigo8532, Maestro, Homura-, YY10000, caren_sk, VTC, nruu, Mercurius, Apple, Raimon, 2q5yhw, Ouarss, [ JJ-core ] and many more!
Options:
Modding / Discussion
This map is in a LOVED state.
As such, it will not award any pp and leaderboards may be reset by the beatmap creator.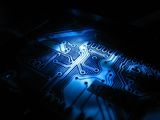 Extra - Done
<- FOR APPROVAL
Insane - Done
Normal - Done
Easy - Done
Hard - Done
deddb?
Fedora Goose is in the lead! ()
Score
26,804,321 (98.33%)
Max Combo
1102
300 / 100 / 50
864 / 21 / 1
Misses
0
Geki (Elite Beat!)
122
Katu (Beat!)
16
Mods
HD,HR
Top 50 Scoreboard
| | Rank | Score | Accuracy | Player | Max Combo | 300 / 100 / 50 | Geki | Katu | Misses | Mods | |
| --- | --- | --- | --- | --- | --- | --- | --- | --- | --- | --- | --- |
| #1 | | 26,804,321 | 98.33% | Fedora Goose | 1102 | 864&nbsp&nbsp/ 21 / 1 | 122 | 16 | 0 | HD,HR | Report |
| #2 | | 25,709,073 | 99.55% | -Trigger | 1102 | 880&nbsp&nbsp/ 6 / 0 | 133 | 6 | 0 | HD | Report |
| #3 | | 25,688,858 | 99.89% | Azer | 1099 | 885&nbsp&nbsp/ 0 / 0 | 138 | 0 | 1 | HD | Report |
| #4 | | 25,446,454 | 98.68% | Maxe191 | 1102 | 869&nbsp&nbsp/ 15 / 2 | 127 | 10 | 0 | HD | Report |
| #5 | | 24,345,960 | 99.77% | SoraRoxas01 | 1101 | 883&nbsp&nbsp/ 3 / 0 | 137 | 2 | 0 | None | Report |
| #6 | | 24,335,072 | 99.85% | Doomsday | 1101 | 884&nbsp&nbsp/ 2 / 0 | 137 | 2 | 0 | None | Report |
| #7 | | 24,299,782 | 99.62% | Reegi | 1102 | 881&nbsp&nbsp/ 5 / 0 | 135 | 4 | 0 | None | Report |
| #8 | | 24,035,326 | 98.65% | Hellotomlol225 | 1102 | 868&nbsp&nbsp/ 18 / 0 | 128 | 11 | 0 | None | Report |
| #9 | | 23,978,638 | 98.50% | Pray | 1102 | 866&nbsp&nbsp/ 20 / 0 | 126 | 13 | 0 | None | Report |
| #10 | | 22,512,900 | 99.36% | Spare | 1030 | 878&nbsp&nbsp/ 7 / 0 | 134 | 4 | 1 | HD | Report |
| #11 | | 20,710,737 | 97.63% | MiruHong | 960 | 855&nbsp&nbsp/ 30 / 0 | 119 | 19 | 1 | HD,HR | Report |
| #12 | | 20,546,063 | 96.20% | waaiiru | 960 | 837&nbsp&nbsp/ 45 / 2 | 108 | 28 | 2 | HD,HR | Report |
| #13 | | 19,058,342 | 99.29% | Ohzero | 970 | 877&nbsp&nbsp/ 8 / 0 | 131 | 7 | 1 | None | Report |
| #14 | | 18,868,896 | 99.02% | ktgster | 942 | 875&nbsp&nbsp/ 7 / 0 | 132 | 4 | 4 | HD | Report |
| #15 | | 18,591,816 | 98.72% | Tsunyan | 960 | 870&nbsp&nbsp/ 14 / 0 | 128 | 9 | 2 | None | Report |
| #16 | | 18,407,800 | 98.95% | _index | 955 | 875&nbsp&nbsp/ 4 / 2 | 132 | 3 | 5 | None | Report |
| #17 | | 17,910,049 | 97.52% | RndGuy | 916 | 855&nbsp&nbsp/ 27 / 0 | 119 | 17 | 4 | HD | Report |
| #18 | | 17,745,660 | 95.79% | moosepi | 958 | 833&nbsp&nbsp/ 45 / 4 | 114 | 19 | 4 | None | Report |
| #19 | | 17,637,199 | 97.01% | Xeltol | 917 | 853&nbsp&nbsp/ 19 / 1 | 119 | 13 | 13 | HD | Report |
| #20 | | 16,410,756 | 95.52% | Alleros | 865 | 829&nbsp&nbsp/ 52 / 0 | 102 | 34 | 5 | HD,HR | Report |
| #21 | | 16,357,836 | 98.31% | flansl | 889 | 864&nbsp&nbsp/ 21 / 0 | 121 | 17 | 1 | None | Report |
| #22 | | 16,050,642 | 99.29% | Zanik | 888 | 878&nbsp&nbsp/ 5 / 0 | 133 | 4 | 3 | None | Report |
| #23 | | 14,675,272 | 98.87% | Mlaw22 | 813 | 872&nbsp&nbsp/ 12 / 0 | 131 | 7 | 2 | None | Report |
| #24 | | 14,117,834 | 98.31% | _Twent | 811 | 865&nbsp&nbsp/ 18 / 0 | 123 | 14 | 3 | None | Report |
| #25 | | 13,353,945 | 96.90% | Tohru | 794 | 850&nbsp&nbsp/ 25 / 1 | 117 | 16 | 10 | HD | Report |
| #26 | | 12,962,552 | 97.07% | -Ranndom- | 770 | 850&nbsp&nbsp/ 30 / 0 | 118 | 17 | 6 | None | Report |
| #27 | | 12,898,940 | 96.76% | Suprawn | 792 | 846&nbsp&nbsp/ 34 / 0 | 118 | 16 | 6 | None | Report |
| #28 | | 11,948,076 | 97.71% | respektive | 724 | 859&nbsp&nbsp/ 19 / 2 | 124 | 10 | 6 | None | Report |
| #29 | | 11,904,430 | 99.25% | Gomo Pslvarh | 747 | 879&nbsp&nbsp/ 1 / 0 | 135 | 1 | 6 | None | Report |
| #30 | | 11,536,395 | 94.36% | Reoru | 698 | 816&nbsp&nbsp/ 58 / 4 | 104 | 27 | 8 | HD | Report |
| #31 | | 11,462,829 | 97.01% | Aragami | 704 | 851&nbsp&nbsp/ 24 / 3 | 120 | 12 | 8 | HD | Report |
| #32 | | 11,188,972 | 98.46% | badeu | 673 | 867&nbsp&nbsp/ 16 / 0 | 128 | 9 | 3 | None | Report |
| #33 | | 11,165,212 | 93.34% | Topoi | 693 | 803&nbsp&nbsp/ 69 / 6 | 98 | 33 | 8 | HD,HR | Report |
| #34 | | 11,047,639 | 92.27% | nr_pm | 695 | 787&nbsp&nbsp/ 91 / 1 | 89 | 45 | 7 | HD,HR | Report |
| #35 | | 10,967,042 | 98.36% | [ Nano ] | 604 | 867&nbsp&nbsp/ 13 / 1 | 129 | 7 | 5 | None | Report |
| #36 | | 10,839,132 | 96.58% | Chiu | 658 | 844&nbsp&nbsp/ 33 / 4 | 121 | 13 | 5 | None | Report |
| #37 | | 10,372,566 | 98.06% | Rafis | 702 | 864&nbsp&nbsp/ 14 / 1 | 124 | 9 | 7 | None | Report |
| #38 | | 10,339,330 | 97.91% | FA Q | 652 | 863&nbsp&nbsp/ 13 / 1 | 125 | 10 | 9 | None | Report |
| #39 | | 9,908,772 | 96.93% | Ayachi Meme | 670 | 850&nbsp&nbsp/ 25 / 3 | 120 | 15 | 8 | HD | Report |
| #40 | | 9,799,866 | 95.75% | james4515 | 609 | 838&nbsp&nbsp/ 29 / 4 | 118 | 16 | 15 | None | Report |
| #41 | | 9,566,595 | 95.60% | Bladma | 654 | 836&nbsp&nbsp/ 31 / 4 | 117 | 11 | 15 | HD | Report |
| #42 | | 9,321,639 | 97.93% | -Machine- | 575 | 861&nbsp&nbsp/ 20 / 0 | 121 | 14 | 5 | HD | Report |
| #43 | | 9,206,212 | 98.55% | Shimox | 577 | 870&nbsp&nbsp/ 9 / 1 | 128 | 6 | 6 | None | Report |
| #44 | | 9,133,732 | 98.23% | Mr HeliX | 579 | 866&nbsp&nbsp/ 13 / 0 | 128 | 8 | 7 | HD | Report |
| #45 | | 8,945,460 | 96.20% | maciek0421 | 582 | 838&nbsp&nbsp/ 41 / 4 | 115 | 18 | 3 | None | Report |
| #46 | | 8,858,596 | 94.92% | conechewa80 | 652 | 824&nbsp&nbsp/ 50 / 2 | 111 | 20 | 10 | None | Report |
| #47 | | 8,726,202 | 98.87% | L1NKED | 554 | 873&nbsp&nbsp/ 9 / 0 | 130 | 7 | 4 | None | Report |
| #48 | | 8,554,993 | 98.91% | Moubani | 555 | 873&nbsp&nbsp/ 10 / 0 | 130 | 6 | 3 | HD | Report |
| #49 | | 8,033,250 | 98.38% | CookEasy | 579 | 869&nbsp&nbsp/ 7 / 2 | 129 | 5 | 8 | None | Report |
| #50 | | 7,795,400 | 97.40% | Kysteria | 563 | 857&nbsp&nbsp/ 17 / 2 | 123 | 7 | 10 | None | Report |