Beatmap Listing » Guns N' Roses - Sweet Child O' Mine
Artist:
Guns N' Roses
Circle Size:

Approach Rate:

Title:
Sweet Child O' Mine
HP Drain:

Star Difficulty:

(3.70)
Creator:
LuigiHann
Accuracy:

Length:
3:26 (2:30 drain)
Source:
Genre:
Rock (English)
BPM:
130.25
Tags:
guitar hero harmonix slash axl rose rolled 0_o
User Rating:
Success Rate:
Points of Failure:


(graph is accumulative, based on % at fail/retry)

9.9% (10251 of 103032 plays)

Submitted:
Ranked:
Nov 19, 2010
Jun 7, 2012
Rating Spread:

Favourited 264 times in total

Users that love this map: GladiOol, Szyviq, shado, Mikiz0rD, Frynn, cosecti, Projekt2501, aspybio, Amellia, pedronm10, Nagisawa, ManuxP, Silvafuri, lawless1392, Saiyajin, superale, King of Spades, Mik6000, Sakisan, asesino1997 and many more!
Options:
Modding / Discussion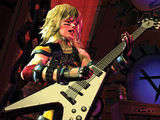 Stealing this map from Rolled (
s/5051
).
Update 11/20: Yet another new mp3. Redownload please. And now I've mapped up to the point where I need somebody to time the post-cut part of the mp3
Update 11/30: All diffs are mapped and polished up to the break. I really need somebody to time the last section of the song so I can finish the map :(
Update 12/27: Thanks to Jarby for timing the finale! Mapping it out now! All done except for hitsounds.
Update 1/04: Thanks to 0_o for finishing Hard! It's done, and into pending! Ready for prime time! Timing definitely needs some tweaks by somebody with a good ear, though.
Update 1/08: Minor skin changes.
Update 1/18: Removed slider overlap, fixed 1/3 snap notes, changed some spacing
Update 2/21: Timing finalized thanks awp
Update 2/23: Tweaked 0_o's hitsounds to be more like Rolled's for consistency. Other small tweaks
Update 2/26: Made sure all spinners have new combo markers wtf why is that even a thing
Update 3/22: Resubmitted with 0_o's own hitsound changes
Update 4/13: Changed something
Update 5/08: Made all the changes that I agreed with at all
Update 5/18: Added thunderart to Rolled's difficulty for consistency... also changed NORMAL to MEDIUM so you'll have to redownload at least that difficulty
Update 7/02: Tweaked the CtB skin to include a sprite I didn't even realize existed
Update 7/10: Removed some of the more BS triplets from Expert. Made a couple changes based on gyt's suggestions. Haven't messed with the inherited sections or unsnapped sliders because the timing still needs to be fixed before I bother
Update 11/23: Minor hitsound changes. Major rage.
Update 02/24/2012: thanks Charles for timing. This sounds pretty nice. The unexpected change to all-normal hitsounds actually kind of works for me. Rolled's artistic use of soft samplesets kind of went over my head, and I think it sounds more consistent this way. So I'm moving this to Pending and demanding its immediate ranking.
Update: Finished (hopefully final) timing from Charles. Tweaked sampleset changes so verses are soft set and choruses and solos are normal set.
Reifos is in the lead! ()
Score
9,459,957 (99.84%)
Max Combo
616
300 / 100 / 50
424 / 1 / 0
Misses
0
Geki (Elite Beat!)
104
Katu (Beat!)
1
Mods
HD,DT
Top 50 Scoreboard
| | Rank | Score | Accuracy | Player | Max Combo | 300 / 100 / 50 | Geki | Katu | Misses | Mods | |
| --- | --- | --- | --- | --- | --- | --- | --- | --- | --- | --- | --- |
| #1 | | 9,459,957 | 99.84% | Reifos | 616 | 424&nbsp&nbsp/ 1 / 0 | 104 | 1 | 0 | HD,DT | Report |
| #2 | | 9,458,070 | 99.84% | Adam_tw | 616 | 424&nbsp&nbsp/ 1 / 0 | 104 | 1 | 0 | HD,DT | Report |
| #3 | | 9,447,133 | 99.84% | Straszna Bzdura | 616 | 424&nbsp&nbsp/ 1 / 0 | 104 | 1 | 0 | HD,DT | Report |
| #4 | | 9,432,766 | 99.53% | Vinsu | 616 | 422&nbsp&nbsp/ 3 / 0 | 102 | 3 | 0 | HD,DT | Report |
| #5 | | 9,424,872 | 99.69% | Palace | 616 | 423&nbsp&nbsp/ 2 / 0 | 103 | 2 | 0 | HD,DT | Report |
| #6 | | 9,420,105 | 99.69% | - G I D Z - | 616 | 423&nbsp&nbsp/ 2 / 0 | 103 | 2 | 0 | HD,DT | Report |
| #7 | | 9,420,028 | 99.69% | Mystia | 616 | 423&nbsp&nbsp/ 2 / 0 | 103 | 2 | 0 | HD,DT | Report |
| #8 | | 9,405,636 | 99.53% | Zekker | 616 | 422&nbsp&nbsp/ 3 / 0 | 102 | 3 | 0 | HD,DT | Report |
| #9 | | 9,394,718 | 99.22% | Jerome | 616 | 420&nbsp&nbsp/ 5 / 0 | 101 | 4 | 0 | HD,NC | Report |
| #10 | | 9,362,376 | 99.06% | SmartMove3150 | 616 | 419&nbsp&nbsp/ 6 / 0 | 100 | 5 | 0 | HD,DT | Report |
| #11 | | 9,352,190 | 99.06% | Der | 615 | 419&nbsp&nbsp/ 6 / 0 | 99 | 6 | 0 | HD,DT | Report |
| #12 | | 9,344,687 | 99.22% | mrzomb | 615 | 420&nbsp&nbsp/ 5 / 0 | 101 | 4 | 0 | HD,DT | Report |
| #13 | | 9,337,390 | 99.06% | benjacala | 615 | 419&nbsp&nbsp/ 6 / 0 | 100 | 5 | 0 | HD,NC | Report |
| #14 | | 9,322,632 | 99.18% | [ G h o s t ] | 615 | 420&nbsp&nbsp/ 4 / 1 | 101 | 3 | 0 | HD,DT | Report |
| #15 | | 9,321,599 | 99.06% | Polaco | 616 | 419&nbsp&nbsp/ 6 / 0 | 101 | 4 | 0 | HD,DT | Report |
| #16 | | 9,315,712 | 98.90% | Colored | 616 | 418&nbsp&nbsp/ 7 / 0 | 98 | 7 | 0 | HD,DT | Report |
| #17 | | 9,281,576 | 98.75% | Woey | 615 | 417&nbsp&nbsp/ 8 / 0 | 98 | 7 | 0 | HD,NC | Report |
| #18 | | 9,241,933 | 98.27% | xsrsbsns | 614 | 414&nbsp&nbsp/ 11 / 0 | 96 | 9 | 0 | HD,DT | Report |
| #19 | | 9,228,622 | 98.27% | Toy | 615 | 414&nbsp&nbsp/ 11 / 0 | 96 | 9 | 0 | HD,DT | Report |
| #20 | | 9,216,294 | 98.12% | jehlp | 616 | 413&nbsp&nbsp/ 12 / 0 | 97 | 8 | 0 | HD,DT | Report |
| #21 | | 9,203,111 | 97.80% | randomizer89 | 616 | 411&nbsp&nbsp/ 14 / 0 | 97 | 8 | 0 | HD,DT | Report |
| #22 | | 9,163,792 | 97.29% | KiroKusA | 616 | 408&nbsp&nbsp/ 16 / 1 | 91 | 13 | 0 | HD,DT | Report |
| #23 | | 9,119,430 | 97.45% | -Tynamo | 615 | 409&nbsp&nbsp/ 15 / 1 | 94 | 10 | 0 | HD,DT | Report |
| #24 | | 8,904,164 | 99.69% | Worne | 616 | 423&nbsp&nbsp/ 2 / 0 | 103 | 2 | 0 | DT | Report |
| #25 | | 8,903,717 | 99.69% | kriers | 616 | 423&nbsp&nbsp/ 2 / 0 | 103 | 2 | 0 | DT | Report |
| #26 | | 8,894,352 | 99.53% | Doomsday | 616 | 422&nbsp&nbsp/ 3 / 0 | 103 | 2 | 0 | DT | Report |
| #27 | | 8,888,213 | 99.53% | pyon | 615 | 422&nbsp&nbsp/ 3 / 0 | 102 | 3 | 0 | DT | Report |
| #28 | | 8,886,386 | 99.53% | Jaybladezz | 615 | 422&nbsp&nbsp/ 3 / 0 | 102 | 3 | 0 | NC | Report |
| #29 | | 8,853,354 | 99.22% | outohere | 616 | 420&nbsp&nbsp/ 5 / 0 | 101 | 4 | 0 | DT | Report |
| #30 | | 8,853,185 | 99.37% | TheOmyNomy | 616 | 421&nbsp&nbsp/ 4 / 0 | 102 | 3 | 0 | DT | Report |
| #31 | | 8,852,164 | 99.22% | r0ck | 616 | 420&nbsp&nbsp/ 5 / 0 | 100 | 5 | 0 | DT | Report |
| #32 | | 8,851,207 | 99.22% | ShadowSoul | 615 | 420&nbsp&nbsp/ 5 / 0 | 100 | 5 | 0 | DT | Report |
| #33 | | 8,849,077 | 99.37% | L1NKED | 615 | 421&nbsp&nbsp/ 4 / 0 | 102 | 3 | 0 | DT | Report |
| #34 | | 8,845,457 | 99.22% | Cata | 616 | 420&nbsp&nbsp/ 5 / 0 | 100 | 5 | 0 | DT | Report |
| #35 | | 8,843,259 | 99.37% | Quane | 616 | 421&nbsp&nbsp/ 4 / 0 | 101 | 4 | 0 | DT | Report |
| #36 | | 8,835,922 | 98.75% | Chewin | 616 | 417&nbsp&nbsp/ 8 / 0 | 98 | 7 | 0 | DT | Report |
| #37 | | 8,825,995 | 99.22% | YodaSnipe | 616 | 420&nbsp&nbsp/ 5 / 0 | 102 | 3 | 0 | DT | Report |
| #38 | | 8,816,545 | 98.90% | Arcley | 616 | 418&nbsp&nbsp/ 7 / 0 | 98 | 7 | 0 | DT | Report |
| #39 | | 8,796,398 | 99.06% | HappyStick | 615 | 419&nbsp&nbsp/ 6 / 0 | 100 | 5 | 0 | DT | Report |
| #40 | | 8,786,136 | 98.43% | monte1 | 615 | 415&nbsp&nbsp/ 10 / 0 | 95 | 10 | 0 | DT | Report |
| #41 | | 8,775,539 | 98.75% | Uchie | 614 | 417&nbsp&nbsp/ 8 / 0 | 98 | 7 | 0 | DT | Report |
| #42 | | 8,769,902 | 98.90% | Pacemaker | 615 | 418&nbsp&nbsp/ 7 / 0 | 99 | 6 | 0 | DT | Report |
| #43 | | 8,765,898 | 98.86% | LastKiss | 616 | 418&nbsp&nbsp/ 6 / 1 | 101 | 3 | 0 | DT | Report |
| #44 | | 8,760,473 | 98.59% | daniel3k | 615 | 416&nbsp&nbsp/ 9 / 0 | 97 | 8 | 0 | DT | Report |
| #45 | | 8,758,346 | 98.59% | skylewl | 614 | 416&nbsp&nbsp/ 9 / 0 | 97 | 8 | 0 | DT | Report |
| #46 | | 8,750,518 | 98.75% | Shockwave000 | 615 | 417&nbsp&nbsp/ 8 / 0 | 98 | 7 | 0 | DT | Report |
| #47 | | 8,749,709 | 98.75% | Brunolt101 | 616 | 417&nbsp&nbsp/ 8 / 0 | 100 | 5 | 0 | DT | Report |
| #48 | | 8,738,539 | 98.27% | Dungeon | 616 | 414&nbsp&nbsp/ 11 / 0 | 94 | 11 | 0 | DT | Report |
| #49 | | 8,724,997 | 97.96% | tatsubon | 615 | 412&nbsp&nbsp/ 13 / 0 | 93 | 12 | 0 | DT | Report |
| #50 | | 8,718,159 | 97.96% | GGBY | 616 | 412&nbsp&nbsp/ 13 / 0 | 95 | 10 | 0 | DT | Report |