Artist:
Igorrr
Circle Size:

Approach Rate:

Title:
Tout Petit Moineau
HP Drain:

Star Difficulty:

(5.85)
Creator:
fergas
Accuracy:

Length:
3:43 (3:15 drain)
Source:
Genre:
Electronic (Instrumental)
BPM:
212
Tags:
hallelujah breakcore baroque baroquecore black death metal adn165 ad noiseam laure le prunenec onosakihito
User Rating:
Success Rate:
Points of Failure:


(graph is accumulative, based on % at fail/retry)

8.0% (19424 of 243600 plays)

Submitted:
Ranked:
Sep 12, 2014
Apr 13, 2015
Rating Spread:

Favourited 415 times in total

Users that love this map: DenierNezzar, powerisback, hoozimajiget, Raynesc, Hakken, YellowManul, CroKO, wzxxzw, Rokshana, [Quini], Tshemmp, Breadhunter, ZenoDiac, Pijokash, RomanDK, MomoXv, Yukira_13, iyasine, Syrus, Cinia Pacifica and many more!
Options:
Modding / Discussion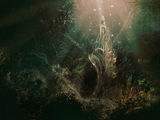 nothing. mapped e-n-h-i-x Nov-Dec 2014 and li Mar 2015.
And this is nearly my first attmept to map breakcore. Whatever enjoy, please. Hope you separate my passion from this track.
Awesome
andrei7's .osz diff
.
Full track:
bro_gamer72 is in the lead! ()
Score
67,275,064 (99.76%)
Max Combo
1735
300 / 100 / 50
1114 / 4 / 0
Misses
0
Geki (Elite Beat!)
171
Katu (Beat!)
4
Mods
HD,HR
Top 50 Scoreboard
| | Rank | Score | Accuracy | Player | Max Combo | 300 / 100 / 50 | Geki | Katu | Misses | Mods | |
| --- | --- | --- | --- | --- | --- | --- | --- | --- | --- | --- | --- |
| #1 | | 67,275,064 | 99.76% | bro_gamer72 | 1735 | 1114&nbsp&nbsp/ 4 / 0 | 171 | 4 | 0 | HD,HR | Report |
| #2 | | 67,186,521 | 99.64% | Rohulk | 1736 | 1112&nbsp&nbsp/ 6 / 0 | 171 | 4 | 0 | HD,HR | Report |
| #3 | | 67,103,055 | 99.57% | Yaong | 1736 | 1111&nbsp&nbsp/ 6 / 1 | 169 | 5 | 0 | HD,HR | Report |
| #4 | | 67,043,937 | 99.58% | DoKito | 1735 | 1111&nbsp&nbsp/ 7 / 0 | 169 | 6 | 0 | HD,HR | Report |
| #5 | | 66,933,838 | 99.40% | Wilchq | 1735 | 1108&nbsp&nbsp/ 10 / 0 | 165 | 10 | 0 | HD,HR | Report |
| #6 | | 66,048,180 | 97.73% | _index | 1736 | 1080&nbsp&nbsp/ 38 / 0 | 157 | 18 | 0 | HD,HR | Report |
| #7 | | 65,605,735 | 97.50% | AxewB | 1734 | 1076&nbsp&nbsp/ 42 / 0 | 150 | 25 | 0 | HD,HR | Report |
| #8 | | 64,808,005 | 96.85% | -GN | 1734 | 1067&nbsp&nbsp/ 44 / 7 | 148 | 24 | 0 | HD,HR | Report |
| #9 | | 63,600,431 | 99.88% | Knalli | 1736 | 1116&nbsp&nbsp/ 2 / 0 | 173 | 2 | 0 | HD | Report |
| #10 | | 63,595,802 | 99.94% | Sonix | 1736 | 1117&nbsp&nbsp/ 1 / 0 | 174 | 1 | 0 | HD | Report |
| #11 | | 63,571,584 | 99.88% | Rafis | 1736 | 1116&nbsp&nbsp/ 2 / 0 | 173 | 2 | 0 | HD | Report |
| #12 | | 63,521,067 | 99.88% | Apraxia | 1734 | 1116&nbsp&nbsp/ 2 / 0 | 173 | 2 | 0 | HD | Report |
| #13 | | 63,500,322 | 99.82% | Beafowl | 1735 | 1115&nbsp&nbsp/ 3 / 0 | 172 | 3 | 0 | HD | Report |
| #14 | | 63,435,700 | 99.82% | Adam_tw | 1733 | 1115&nbsp&nbsp/ 3 / 0 | 173 | 2 | 0 | HD | Report |
| #15 | | 63,417,973 | 99.70% | Toy | 1734 | 1113&nbsp&nbsp/ 5 / 0 | 171 | 4 | 0 | HD | Report |
| #16 | | 63,373,847 | 99.64% | rinkon | 1736 | 1112&nbsp&nbsp/ 6 / 0 | 172 | 3 | 0 | HR | Report |
| #17 | | 63,371,814 | 99.76% | Nenko | 1735 | 1114&nbsp&nbsp/ 4 / 0 | 173 | 2 | 0 | HD | Report |
| #18 | | 63,317,817 | 99.52% | Karthy | 1735 | 1110&nbsp&nbsp/ 8 / 0 | 170 | 5 | 0 | HD | Report |
| #19 | | 63,299,687 | 99.22% | [ScarletFang] | 1736 | 1105&nbsp&nbsp/ 13 / 0 | 168 | 7 | 0 | HD | Report |
| #20 | | 63,295,612 | 99.46% | little Agile | 1733 | 1109&nbsp&nbsp/ 9 / 0 | 171 | 4 | 0 | HD | Report |
| #21 | | 63,280,311 | 99.45% | pyrowar56 | 1735 | 1109&nbsp&nbsp/ 8 / 1 | 169 | 5 | 0 | HD | Report |
| #22 | | 63,258,598 | 99.82% | Doomsday | 1731 | 1115&nbsp&nbsp/ 3 / 0 | 172 | 3 | 0 | HD | Report |
| #23 | | 63,231,221 | 99.52% | filsdelama | 1733 | 1110&nbsp&nbsp/ 8 / 0 | 168 | 7 | 0 | HR | Report |
| #24 | | 63,222,232 | 99.40% | explosionboom | 1734 | 1108&nbsp&nbsp/ 10 / 0 | 166 | 9 | 0 | HD | Report |
| #25 | | 63,187,440 | 99.22% | unberlin | 1736 | 1105&nbsp&nbsp/ 13 / 0 | 168 | 7 | 0 | HD | Report |
| #26 | | 63,160,118 | 99.34% | PikaPwn | 1736 | 1107&nbsp&nbsp/ 11 / 0 | 170 | 5 | 0 | HD | Report |
| #27 | | 63,156,907 | 99.34% | Chi ki | 1733 | 1107&nbsp&nbsp/ 11 / 0 | 169 | 6 | 0 | HD | Report |
| #28 | | 63,139,022 | 99.22% | Enns | 1736 | 1105&nbsp&nbsp/ 13 / 0 | 168 | 7 | 0 | HD | Report |
| #29 | | 63,123,925 | 99.46% | Neliel | 1736 | 1109&nbsp&nbsp/ 9 / 0 | 170 | 5 | 0 | HD | Report |
| #30 | | 63,121,271 | 99.21% | Saizu | 1735 | 1105&nbsp&nbsp/ 12 / 1 | 165 | 9 | 0 | HR | Report |
| #31 | | 63,100,236 | 99.05% | Kynan | 1736 | 1102&nbsp&nbsp/ 16 / 0 | 162 | 13 | 0 | HR | Report |
| #32 | | 63,083,156 | 99.22% | orinel | 1733 | 1105&nbsp&nbsp/ 13 / 0 | 165 | 10 | 0 | HD | Report |
| #33 | | 63,049,461 | 99.28% | Hundur | 1736 | 1106&nbsp&nbsp/ 12 / 0 | 167 | 8 | 0 | HD | Report |
| #34 | | 63,040,048 | 98.69% | Cinia Pacifica | 1736 | 1096&nbsp&nbsp/ 22 / 0 | 162 | 13 | 0 | HD | Report |
| #35 | | 62,942,978 | 98.93% | Haynoru | 1735 | 1100&nbsp&nbsp/ 18 / 0 | 164 | 11 | 0 | HD | Report |
| #36 | | 62,932,422 | 99.22% | Shield | 1731 | 1105&nbsp&nbsp/ 13 / 0 | 166 | 9 | 0 | HD | Report |
| #37 | | 62,907,770 | 99.11% | _AfterWind | 1735 | 1103&nbsp&nbsp/ 15 / 0 | 166 | 9 | 0 | HD | Report |
| #38 | | 62,881,591 | 98.84% | mithew | 1735 | 1099&nbsp&nbsp/ 17 / 2 | 165 | 9 | 0 | HD | Report |
| #39 | | 62,803,504 | 98.57% | ElektroFire | 1734 | 1094&nbsp&nbsp/ 24 / 0 | 160 | 15 | 0 | HR | Report |
| #40 | | 62,796,789 | 99.05% | Lexion | 1731 | 1102&nbsp&nbsp/ 16 / 0 | 166 | 9 | 0 | HD | Report |
| #41 | | 62,731,886 | 98.69% | bahamete | 1736 | 1096&nbsp&nbsp/ 22 / 0 | 161 | 14 | 0 | HR | Report |
| #42 | | 62,688,105 | 98.69% | [ -Ichor- ] | 1732 | 1096&nbsp&nbsp/ 22 / 0 | 161 | 14 | 0 | HD | Report |
| #43 | | 62,637,875 | 98.63% | wobeinimacao | 1735 | 1095&nbsp&nbsp/ 23 / 0 | 156 | 19 | 0 | HR | Report |
| #44 | | 62,555,087 | 98.38% | kyIe | 1734 | 1091&nbsp&nbsp/ 26 / 1 | 157 | 17 | 0 | HR | Report |
| #45 | | 62,276,437 | 99.08% | Hyppyri | 1666 | 1103&nbsp&nbsp/ 14 / 0 | 165 | 9 | 1 | HD,HR | Report |
| #46 | | 62,250,678 | 98.42% | Landegre- | 1733 | 1092&nbsp&nbsp/ 24 / 2 | 162 | 11 | 0 | HD | Report |
| #47 | | 60,384,071 | 95.07% | esemoka57 | 1670 | 1037&nbsp&nbsp/ 77 / 1 | 140 | 33 | 3 | HD,HR | Report |
| #48 | | 60,080,690 | 100.00% | fartownik | 1736 | 1118&nbsp&nbsp/ 0 / 0 | 175 | 0 | 0 | None | Report |
| #49 | | 60,079,590 | 100.00% | taku | 1736 | 1118&nbsp&nbsp/ 0 / 0 | 175 | 0 | 0 | None | Report |
| #50 | | 60,077,190 | 100.00% | Wakson | 1736 | 1118&nbsp&nbsp/ 0 / 0 | 175 | 0 | 0 | None | Report |